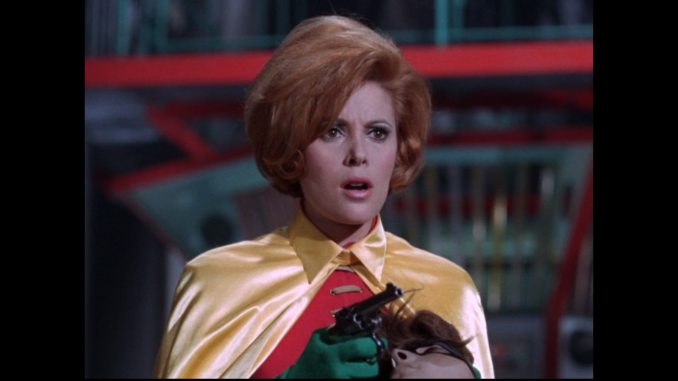 Who is Jill St. John?
American former actress Jill St. John was born as Jill Arlyn Oppenheim in Los Angeles, California USA, on 19 August 1940, meaning that Leo's her zodiac sign. She appeared in 66 movies and TV series prior to retiring from acting in 2002, and is probably remembered best for playing one of the main characters Tiffany Case in the critically acclaimed 1971 action adventure thriller movie "Diamonds Are Forever", directed by Guy Hamilton, and which also starred Sean Connery and Charles Gray. It follows James Bond as he's investigating diamond smuggling in Las Vegas, Nevada and the movie won two of its six award nominations, including an Oscar nomination for Best Sound.
Jill's been staying away from media since her retirement, and is today leading a peaceful life in Los Angeles.
Education and early life
Jill was raised in Los Angeles as an only child, by her mother Betty (nee Goldberg) who was a philanthropist, and father Edward Oppenheim who was a restaurateur; she was very close to her numerous cousins while growing up, as her mother had seven siblings.
Jill was six when she became a radio actress, and eight when she made her debut TV series appearance in the 1948 family fantasy "Sandy Dreams"; the following year saw her make her debut film appearance, playing Missie Cratchit in the fantasy "The Christmas Carol".
Jill continued acting while simultaneously attending Hollywood Professional School; she matriculated in 1958 and then didn't enroll at college.
Roles in movies
Jill played English Girl in the 1952 war drama "Thunder in the East", while her following three roles were in the 1957 romantic musical comedy "Summer Love", the 1959 comedy "The Remarkable Mr. Pennypacker", and another 1959 comedy "Holiday for Lovers".
The year 1963 saw her play the lead character Barbara Tuttle in the popular comedy "Who's Minding the Store", which Frank Tashlin wrote and directed, and which also starred Jerry Lewis and Ray Walston. It follows Norman Phiffier who's working as a store clerk, but is inept and clumsy. In the same year, she portrayed Peggy Dawn in the musical comedy "Come Blow Your Horn", which starred Frank Sinatra and was nominated for six awards. Some of Jill's notable performances in the remainder of the '60s were in the 1964 comedy "Honeymoon Hotel", the 1966 drama "The Oscar" and the 1969 action "The Spy Killer".
She starred as Pat Lomart in the 1972 crime action "Sitting Target", directed by Douglas Hickox, and which also starred Oliver Reed and Ian McShane; it follows Pat who's just told her imprisoned husband Harry Lomart that she's leaving him. Jill was then cast to appear in the 1973 musical "Old Faithful", the 1976 adventure "Brenda Starr" and the 1977 drama "Telethon".
Jill St. John (born Jill Arlyn Oppenheim; August 19, 1940) is an American former actress. She may be best known for…

Posted by Famous Ladies on Sunday, May 22, 2022
She appeared in only four movies in the '80s, while the most popular amongst these was the 1982 crime thriller "The Concrete Jungle", directed by Tom DeSimone, and in which Jill starred alongside Tracey E. Bregman and BarBara Luna. It follows an innocent woman who's been sentenced to spend three years behind bars, because her boyfriend had put a stash of cocaine in her bag.
The '90s saw Jill appear in only three movies: the 1992 crime comedy "The Player", the 1995 science fiction comedy "Out There" and the 1998 drama "Something to Believe In"; her two final roles were in the romantic comedy "The Trip" and the biographical drama "The Calling", both released in 2002.
Jill briefly came out of retirement in 2014, when she portrayed Mrs Claus in the romantic family fantasy "Northpole".
Roles in TV series
Jill appeared in three episodes of the 1952 comedy "The George Burns and Gracie Allen Show", while she then appeared in an episode of various series in the remainder of the '50s, such as the drama "Cavalcade of America", the comedy "Schlitz Playhouse" and the historical comedy "The DuPont Show of the Month".
From 1963 through 1965, she played three characters in three episodes of the adventure crime comedy "Bob Hope Presents the Chrysler Theatre", which starred Bob Hope and Jack Weston, while each of its 103 episodes is a short comedy film; the series won eight of its 24 award nominations.
From 1968 through 1972, Jill starred as Mrs Jolly Green Giant in the musical comedy "Rowan & Martin's Laugh-In", created by Digby Wolfe, and which also starred Dick Martin and Dan Rowan; the series won 11 of its 45 award nominations. Jill had only one other TV series role in the '70s, playing Sylvia Maxwell in a 1979 episode of the action crime adventure "Hart to Hart".
Behind the scenes with Jill St John during filming for Diamonds Are Forever (1971) #Bond #JamesBond #OO7 pic.twitter.com/UEvCzCnj87

— THUNDERBALLS 🔴 (@Thunderballs007) October 11, 2018
In 1983 and 1984, she portrayed Deanna Kincaid in all the 22 episodes of the drama "Emerald Point N. A. S.", created by Esther Shapiro, and which also starred Dennis Weaver and Maud Adams. It follows the people working and living at a US naval base, and the series was nominated for a Primetime Emmy for Outstanding Achievement in Music Composition for a Series (Dramatic Underscore).
Jill's final three TV series roles were in the 1988 episode "A Song from the Sequel" of the adventure "J. J. Starbuck", three episodes of the 1989 action adventure comedy "Around the World in 80 Days" and the 1997 episode "The Yada Yada" of the comedy "Seinfeld".
Other credits
Jill sang the song "Let's Make It Christmas All Year 'Round" in the 1957 episode "Junior Miss" of the series "The DuPont Show of the Month".
She appeared in an episode of various talk-shows in the 2000s, including "Biography", "CBS News Sunday Morning" and "The Paul O'Grady Show".
Jill received special thanks for both the 2015 TV special "Robert Osborne's 20th Anniversary Tribute" and the 2020 biographical documentary movie "Natalie Wood: What Remains Behind".
Awards and nominations
Jill was nominated for a 1964 Golden Globe Award for Best Actress – Comedy or Musical, for her performance in "Come Blow Your Horn".
Love life and marriages
Jill's married four times.
Her first husband Neil Dubin was an heir to a linen fortune; she was only 16 when they married on 12 May 1957, while their divorce was finalized on 3 July 1958. Jill later stated that Neil often ridiculed and harassed her.
She married her second husband, the late American entrepreneur and race car driver Lance Graf von Haugwitz-Hardenberg-Reventlow on 24 March 1960 – their divorce was finalized on 30 October 1963.
Jill's third husband was American singer and actor John Allan Jones; they married on 14 October 1967 and divorced on 28 February 1969.
Since 26 May 1990, Jill's been married to her fourth husband, famous American actor Robert John Wagner Jr; the two met in 1959, when they were both signed to 20th Century Fox, but they only started dating on 14 February (Valentine's Day) 1982. Robert's appeared in over 150 movies and TV series, but is perhaps still known best for starring as Dan Bigelow in the 1974 action thriller movie "The Towering Inferno", which won 13 awards, including three Oscars for Best Film Editing, Best Cinematography and Best Music, Original Song.
In-between her marriages, Jill dated more than 30 celebrities; these included the late British actor Sir Sean Connery, the late American singer and actor Francis Albert 'Frank' Sinatra, and American retired actor and moviemaker John Joseph 'Jack' Nicholson.
Interesting facts and hobbies
Jill moved to Aspen, Colorado in 1972, and devoted her spare time to cooking; she eventually became a culinary personality, having her own cooking segments in the show "Good Morning America" and writing her own column for the magazine "USA Weekend" during the '80s. She also authored "The Jill St. John Cookbook" in 1987.
She was deeply passionate about sports in the second half of the '80s, including hiking, skiing and camping, and referred to herself as a 'mountain gal'.
Jill was once the owner of a handmade Angora sweater business.
She's a philanthropist and founder of the all-female charity organization Aunts Club; all of its members have to donate at least $1,000 a year to an underprivileged child.
Jill became the first American Bond Girl in 1971, when she portrayed Tiffany Case in "Diamonds Are Forever".
She's passionate about dancing, and took ballet lessons when young.
Height, eyes and wealth
Jill's age is 82. She has brown eyes and hair, is 5ft 6ins (1.68m) tall and weighs around 135lbs (62kgs).
Jill's net worth's been estimated at over $20 million, as of May 2023.