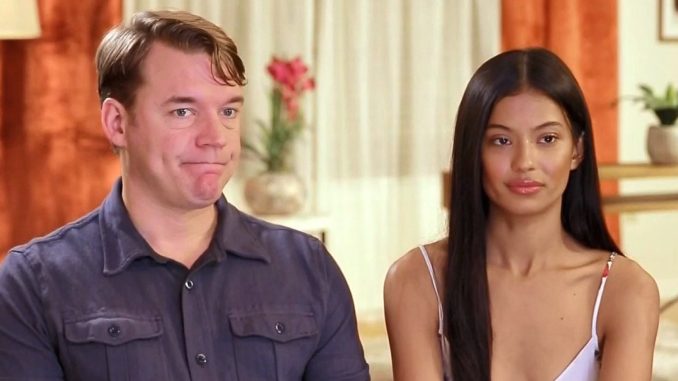 Juliana Custodio finally got her big break from the poverty of her home country by finding a way to marry into wealth in late 2019, at which point she was also featured in TLC's hit reality TV series entitled "90 Day Fiancé." Looking at the vast difference in pretty much every aspect of what makes a human being between her and Michael Jessen, the supposed love of her life, claims that her feelings for him are genuine can be seen as no better than suspiciously dubious.
Lo and behold, their marriage didn't even last two full years before Juliana broke it up, and went off to marry a younger man whose lifestyle coincided much more closely with her own. Juliana's course of action is seen by many as the gold digger guidebook, since very few among the audience ever believed that she actually loved Michael.
Job for:

Posted by Juliana custodio on Wednesday, June 23, 2021
With that also came the interest in how she fared after the marriage and away from the spotlight, as her future partners are very likely to have seen the series or at least heard of it, meaning they'd be well aware of Juliana's true intentions, and thus less likely to fall prey to her supposed charm.
So, the question really is, did the world become harder for Custodio to live in following her split from the only man who truly trusted her? In order to glimpse the real answer, it's necessary to encompass numerous facts about Juliana's character that have come out over the course of her presence in the show.
A life-changing fiesta
Juliana grew up in a not-so-prominent neighbourhood of Goiânia, which is the capital of the Brazilian state of Goiás. Living in a country whose four percent of GDP is only spent on remedying road accidents that cause approximately 23 deaths across 100,000 people per year is most likely not a very positive experience.
This is aside from the fact that she was born there in 1996, meaning that the drug wars of the '90s were also in full swing at a time when her parents were trying to raise a baby. Criminal success brought about fascination with crime among the younger generations, which consequently led to a much lower interest in academic pursuits.
As a result of numerous negative factors, Brazil remains a destabilized crime capital even in mid-2023, with femicide and gang violence still being some of the worst issues that the country's civilians have to deal with on a daily basis. Juliana, like many other young Brazilian women, was understandably sick of that life, and determined to seek her fortune elsewhere.
It's small wonder, then, that Brazil is known for its prevalence of plastic surgery among younger individuals, with aesthetic medical procedures being the main gift of a young teenager's parents for their 16th birthday, instead of a vehicle as often in the US. Juliana and many other Brazilian youths attempt to use this beauty to find a future elsewhere, doing everything they can to raise their chances.
Such was the case with Custodio as well, who frequented fun events as far away abroad as possible, usually in the company of someone wealthy enough to afford her the pleasure, most commonly found on dating apps such as Tinder, Hinge and Bumble.
Juliana couldn't have imagined the opportunity that waited for her during a regular party trip to Croatia, coming across the man who would pretty much gift her permanent rights to stay in the US. Michael himself was probably overjoyed at still being able to seduce a young and healthy woman, considering that his age at the time (42) was almost double that of Juliana (23).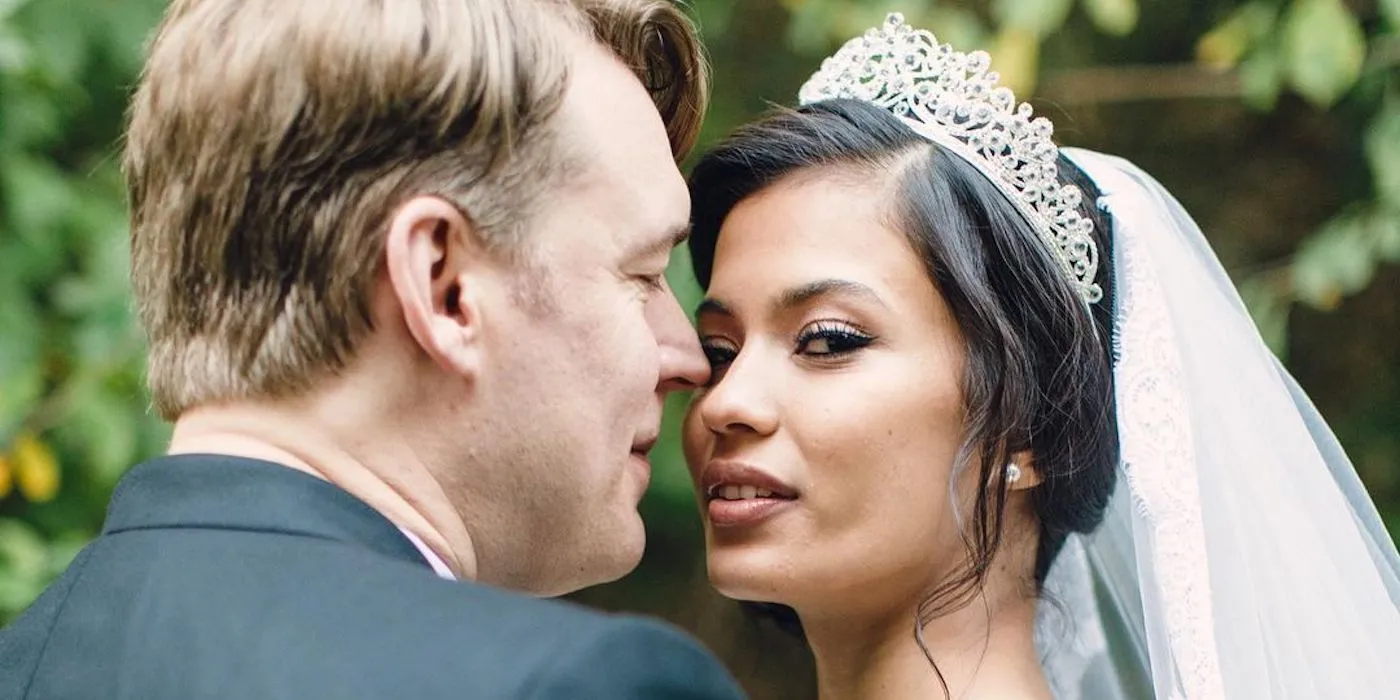 As for the young Brazilian, her eyes glimmered at the sight of a wealthy businessman who has no current wife, and all the time in the world to give to the right woman – there was nothing more she could've asked for. This instantly made him the most attractive man on the planet to Custodio, and she had to do something about that.
The details of their first encounter are scarce, but fans have theorized that she may have given Michael a night so memorable that he couldn't take his mind off her all throughout the following months. Ultimately, the middle-aged businessman and the wannabe rich wife both had exactly what they were looking for, so it was time for the next logical step.
Overcoming distance
After supposedly falling in love, and returning to their respective homes from wild nights in Croatia, Juliana and Michael only had one problem in their relationship. To be exact, they had 4280 problems, or miles (6888kms), standing between Greenwich, Connecticut USA, and Goiânia, Brazil.
Online messaging just wasn't enough, and they were both sure of what needed to happen next. Juliana was determined to somehow incorporate herself into the idyllic life of her new beau, applying for a tourist visa at the US embassy. This decision turned out to be more than either of them had bargained for, prompting them to seek a different solution altogether.
The application process for a US tourist visa is deemed quick and easy for Brazilian citizens, in the event that all the necessary documents and information are accurately provided. Applicants are required to fill out the DS-160 form, obtain a Labor Condition Application (LCA) from the US Department of Labor, and attend a visa interview. These steps ensure that applying individuals meet the criteria and requirements set forth by US legislative bodies.
On top of that, the wait times before the process is simply put into motion can be quite lengthy, depending on the applicant queue, the political situation, economic fluctuations, and various other factors. If no additional wait time is incurred by the aforementioned, there's also the limitation of workload and staffing at the embassy or consulate which the applicant has contacted.
The tourist visa was ultimately too difficult for Juliana to obtain, although details about the endeavour have never been clarified. She perhaps didn't pass the interview, didn't have all the appropriate documentation, or simply was simply impatient, and thus cancelled it altogether. Whatever may have happened, she made sure to inform Michael that there would have to be another way for her to earn the right to visit the US.
Miraculously, Jessen then thought of what is undoubtedly the most beneficial possible deal for Custodio, at his own subsequent expense. There are no limitations for the type of person a US citizen can become engaged to, after which their fiancé is practically gifted the K-1 visa, obtaining the right to stay in the country for 90 days under the condition of marrying the applying citizen within that period, or returning to their home country.
Michael probably gave this a thought or two, somehow ultimately arriving at the conclusion that Juliana feels the same way about him, in spite of the fact that he's old enough to be her father. He then displayed the ultimate sign of trust and actually went through the simple procedure of providing the paperwork and funds to obtaining his wife-to-be's K-1 visa.
This is also when her life would reach even greater heights, as the producers of TLC's "90 Day Fiancé" caught wind of Jessen's bold decision, inviting them to front the cameras so that the whole world can witness what was undoubtedly going to happen in the long run, as soon as Custodio got exactly what she needed out of the transactional union.
#90DayFiance Michael Jessen's house goes into foreclosure and his wife Juliana addresses break up rumors while traveling around Europe. https://t.co/4iBj1beZ2d pic.twitter.com/rE2qmnH3cj

— Starcasm (@starcasm) September 26, 2021
Nearly giving up on love
In the video uploaded by TLC Southeast Asia, entitled "90 Day Fiance Season 7: Michael and Juliana," the businessman reveals crucial details about their struggles early on. The process of waiting for the K-1 visa was apparently so lengthy that the two almost completely scrapped the US plan, at which point Michael was to fully relocate his life to Brazil.
However, as it would later turn out, Juliana never really wanted to stay in her home country, so this course of action was out of the question. As fans pointed out over the years, in order for her to want to stay in Brazil with Michael, she would've had to actually love him. So, instead, the two waited as long as it took for the visa to be approved, eventually landing Custodio on US soil, where she now plans to remain for the rest of her life.
She was extremely lucky for that to happen as well, since there was almost nothing stopping Michael from moving over. He's a self-proclaimed wine entrepreneur, and while the details of how he actually earns money have remained shady, it's generally believed that he derives an excellent income from being the middleman in various lucrative wine deals.
Being in that line of work, Michael isn't really obligated to a persistent physical presence at a specific location, and he could simply fly in from Brazil to land the deals that fuelled his teenage boyish dream of a life. However, he did mention having two big commitments back in the US, which would be his son Max and daughter Cece, from his marriage with Sarah Jessen.
Although the two were divorced, they remained in constant contact and on relatively amicable terms, having decided to do what's best for their children instead. Besides, they'd been married for over a decade, and had had virtually no major fights. The main reason for their separation was Michael needing to fully live out of his suitcase at times, and not feel guilty for fully sampling all of the exotic delicacies at any given party.
Trouble in paradise
Much like her husband, Juliana also had a voracious appetite for the finer things in life, but unlike Michael, she wasn't a prominent wine entrepreneur. This meant that the funds for her lavish choices had to come from Jessen's pocket instead, which wasn't agreed upon prior to every single purchase she made.
There were, indeed, times when Custodio would behave like a classic rich wife and just buy things on a whim, with money that she couldn't even conceive earning. She didn't have to, however, since Michael was such a loving almost-father to her. Still, there were limits to what she could get without turning her husband's head, and a new expensive car was exactly that.
TLC UK's video "Michael Finds Out His Fiancé Bought Herself A Car Using His Money | 90 Day Fiancé" showed exactly what had happened at the time, putting emphasis on just how brash Juliana had become since her marital arrangement had afforded her a life of peak comfort and luxury.
In spite of what is logical to believe, Custodio started living as if she was his wife even before arriving to the US. The purchase of a car whose specifics have never been released happened while she was still in Brazil and waiting on the K-1 visa to be processed. Michael had unfortunately given her his credit card before she even moved in – another sign of good will on his part.
She abused this trust, however, and he has since then been a lot more careful about giving her unsupervised access to his money. In the words of Jessen himself, 'Why the f**k would you buy an automobile within weeks of when you're coming to America?' Juliana's somewhat dubious explanation is that she was unsure whether the K-1 visa would work out, and thus wanted at least something solid to rely on if she were to stay in Brazil.
Of course, she didn't bring the car along with her, probably planning for the hubby to buy her another one. Different continent – different vehicle, or at least that made sense in her mind at the time. Jessen wasn't extremely naïve, however, and her spending sprees became a lot more controlled after she had arrived.
It's no mystery that these terms of arrangement were nowhere near satisfactory for the luxury-hungry Brazilian, who was never able to afford even a shred of Michael's living comfort. As a result, she found it appropriate to proclaim their marriage a doomed affair during the COVID-19 lockdown in October 2021.
A brand-new wallet
It didn't take long for Juliana to capitalize on the fame that the series afforded her, and exploit her beauty for various fashion magazines, becoming a model in prominent agencies across several countries, including the UK, Brazil, Denmark and Italy as well as the US. Her newfound popularity also made finding another rich husband a simple task, and thus she eventually landed herself a younger Michael.
German art collector Ben Obscura soon became Juliana's fiancé, and they weren't tardy with family expansion either, as she gave birth to Benjamin James Louis Custodio on 19 July 2022. As of mid-2023, she continues to pose for numerous photoshoots all around the world, citing 85 countries on her Instagram page.
While many fans believe that Juliana has Michael's naiveté to thank for all of her subsequent success, it remains clear that she did rather well for herself in the long run, as the life she always sought to have is now prominently displayed all over her social media.