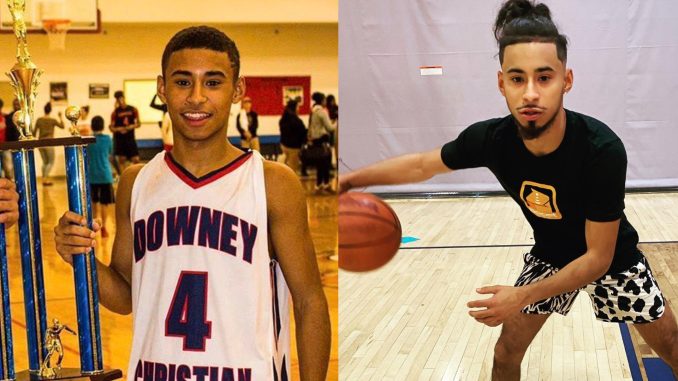 Julian Newman
Child basketball prodigy Julian Newman was born on 6th September 2001, of Puerto Rican, African American, and Jewish descent, and went viral in 2012 thanks to his highlight videos on YouTube, which were recorded while he played varsity basketball at Downey Christian School. Although his videos soon racked up millions of views and thousands of positive comments, Julian also sparked controversy, as many netizens disagreed with the way he was being aggressively marketed by his father.
Julian, who stands at 5ft 7in tall (170cm) and plays in the point guard position, graduated from Prodigy Prep in 2020.
Early Years & Career
When Julian first showed an interest in basketball at the age of three, his father Jamie immediately signed him up to play in recreational leagues with older boys. From a young age, Jamie put his son through a rigorous training regime to cultivate his budding talent; it's been said that Julian made 200 floaters, 200 jump shots, and 200 free throws during each of his daily practice sessions.
Although Julian was initially a public school student, he transferred to the small private Downey Christian School when his father began working there as a history teacher and basketball coach. Julian joined the middle school basketball team in fifth grade, and was promoted to the varsity team ahead of time after scoring 91 points in a game.
Julian was 4ft 5in (135cm) tall at 11 years old and the youngest player on his team, having to adjust his uniform with hair ties and by rolling up the waistband of his shorts. Through his first three starts, the Florida native averaged some pretty impressive stats of 11 assists, 12.4 points, and 4.3 steals per game, eventually leading Downey Christian to a 21-6 record.
By fifth grade, Julian was averaging 17 points per game. December 2012 saw the youngster become a minor internet celebrity when a high school sports website wrote an article about his skills, and when his highlight video received almost four million views. From then on, it was only a matter of time before Julian made national headlines, and began featuring in The New York Times and Sports Illustrated, due to how unusual it was for a boy his age to play in a varsity team.
Hey check me out on the steve harvey show tuesday jan 29th check your local listings

— Julian Newman (@julianhandles) January 22, 2013
Julian became unstoppable, with TV appearances in "Good Morning America", "The Ellen DeGeneres Show", "Steve Harvey", and a slew of other programs. One of his first career highlights came when he was invited to perform at half-time during an NBA game.
The Huffington Post dubbed Julian "The Best Sixth Grade Basketball Player You've Ever Seen" in December 2013, which helped the preteen keep his momentum going during a time when he was averaging 10.5 assists and 13.6 points a game. The following year, he was described as "the most marketed 12-year-old basketball player in the world" by the Tampa Bay Times.
At that point, media outlets began criticizing the efforts being made by Julian's team to market him as the next big thing. More and more pressure was put on him, despite his young age; however, he lived up to his reputation, and became the youngest player to record 1,000 career varsity points in 2015, a remarkable feat for a seventh grade student.
Julian finished the 2014-2015 season with an average of 19.8 points, 10.2 assists, and 3.2 steals per game. In October 2016, he scored 52 points in a highly publicized match against Kyree Walker, with his highlights video racking up over 14 million views on YouTube. Nevertheless, many of his fans feel that things began going downhill for the basketball player from that moment.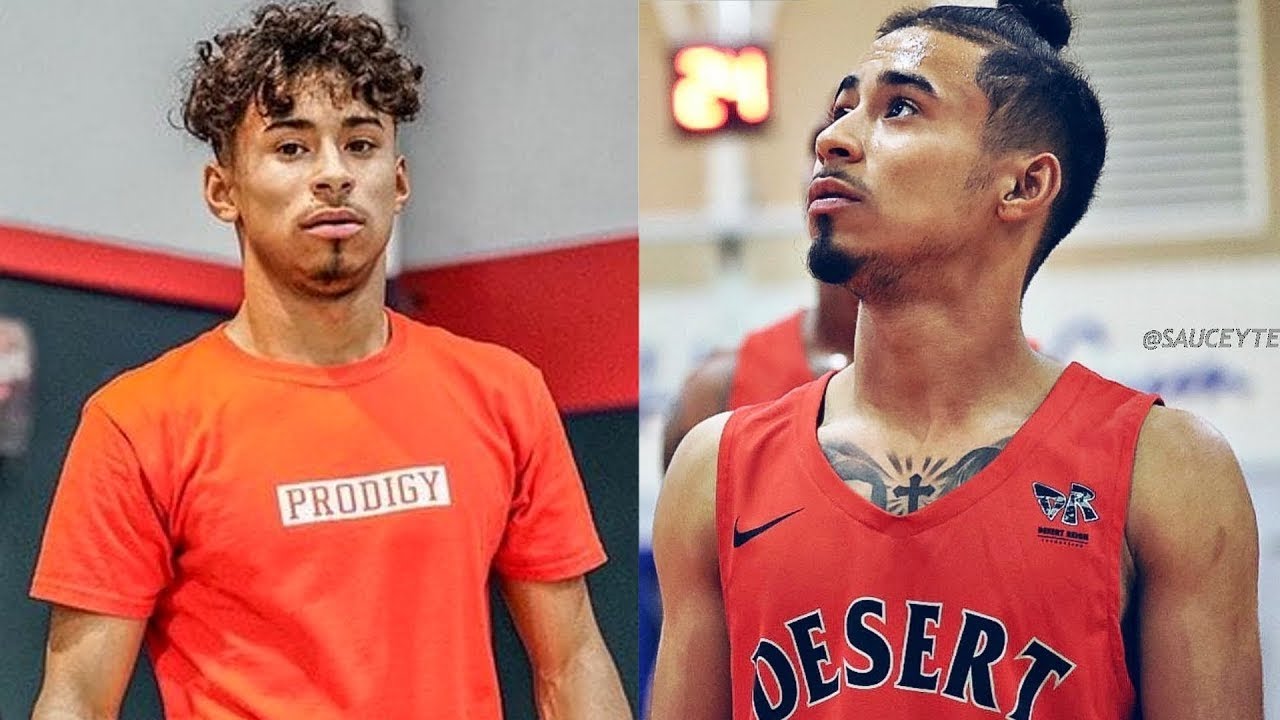 High School Career
By the time he was a high school sophomore in 2018, Julian had surpassed the Florida prep record with a total of 3,873 recorded points. In the 2018-19 season, he averaged seven assists, four steals, five rebounds, and 34.7 points a game. Despite the above average figures, the buzz around Julian began dying down, as he could no longer be marketed as a basketball child star.
For his senior season, Julian transferred to Prodigy Prep, a new school set up by his father. People began finding Jamie's behavior – and Julian's attitude – off-putting, pointing out that Julian had yet to be offered a sports scholarship or any long-term opportunities. Many detractors also believed that Jamie was going overboard by creating his own school and making himself the coach of the basketball team.
Not much was heard about Julian after he joined Prodigy Prep, although he is still giving interviews and marketing himself to this day. As of 2023, he is a FashionNova model and Ethika ambassador with over 670,000 Instagram followers. Despite his basketball career not working out the way he and his father would've wished, it appears that he earns a comfortable living by working with online brands.
Personal Life, Family
Julian's parents also played point guard position during their high school days; his mother, Vivian Gonzalez, served four years in the US Navy after matriculating from University High School, and currently works for the US Postal Service.
Jaden, Julian's younger sister, became a varsity basketball player for Downey Christian in third grade, and also drew national attention via TV appearances and online articles. Aged nine years old, she was reportedly recruited by the NCAA Division I program in Miami.
Anyone who wishes to learn more about Julian's journey and career can do so by watching his 2015 documentary series, "Born Ready", which is available on YouTube. In 2019, the sports network Overtime launched "Hello Newmans", a reality show featuring the whole family; the web series is available to watch on Instagram, Facebook, YouTube, and Snapchat.
The Newmans also own their own sports apparel brand, Prodigy, and sell merchandise at their children's games.
Regarding Julian's dating life, he has yet to be publicly linked to anyone, and prefers not to be known for his romantic partners.