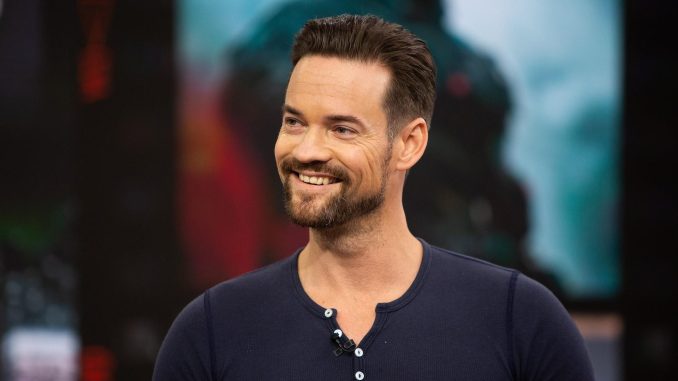 Shane West
Born on 10th June 1978, Shannon Bruce Snaith, known to the public as Shane West, is a talented singer-songwriter and actor known for his roles in "Once and Again", "A Walk to Remember", and "Salem" to name a few. Although Shane has received critical acclaim for some of his performances and is generally recognized as a valuable addition to the entertainment industry, others describe many of his projects as hit-and-miss.
Not only is Shane an actor – he's also a gifted punk rock musician who has performed with the Germs, the Twilight Creeps, and Jonny Was. In the last few years, Shane is believed to have put acting on a backburner in order to pursue his passion for music full-time.
Childhood and Young Adulthood
Shane was born in Baton Rouge, Louisiana and has two sisters named Simone and Marli Ann. His mother, Leah Catherine, worked as a lawyer, whereas his father, Don Snaith owned a drugstore. Interestingly, both of his parents performed in their own punk bands despite working demanding jobs. Shane is multiracial, as his mother is of Cajun French descent and his father is British and Portuguese-Jewish with Jamaican citizenship.
Shane's parents divorced when the actor was just four years old, although his father remained present in his life. The Louisiana native has often cited his mother and father as his musical influences, as he grew up listening to Blondie, the Kinks, and Elvis Costello: in fact, he always thought he'd become a musician, not an actor.
Aged 10, Shane, his mother and his sister Simone moved to Compton, California in search of better work opportunities. Later down the line, they relocated to and settled down in nearby Norwalk. As Shane was embarrassed by his first name, he changed it in high school when he began acting.
Shane's acting career got off to a rocky start as he lived at his manager's house for two years while struggling to find work. However, he finally landed his debut role in 1995, playing Dave Lattimore in an episode of the popular CBS drama "Picket Fences".
Acting Career
In 1998 Shane had several guest starring roles in "Buffy the Vampire Slayer" and other series. His first major role came a year later when he was cast to play Eli Sammler for three seasons of "Once and Again"; he also cemented his reputation as a teenage heartthrob with co-starring roles in "Get Over It" and "Whatever It Takes", although his feature film debut came earlier with a role in Barry Levinson's "Liberty Heights".
Shane began being taken more seriously as an actor thanks to his starring role in "A Walk to Remember", the 2002 adaption of the Nicholas Sparks novel of the same name. His performance opposite Mandy Moore garnered him a Teen Choice Award for Choice Chemistry, and he was described as "quietly convincing" by film critics of the Chicago Sun-Times. 2002 was certainly a good year for Shane, as he also won a lofty Young Hollywood Award in the Male Superstar of Tomorrow category.
In 2003, Shane starred as the adult version of Tom Sawyer in "The League of Extraordinary Gentlemen". From 2004 to 2007, he played resident Ray Barnett in "ER", leaving the series when he scored a role in "Supreme Courtships". Unfortunately for Shane, the series wasn't picked up by Fox Network, and he later returned to "ER" for three more episodes.
During the lulls in his career between seasons of "ER", Shane shot and helped finance the independent film "What We Do Is Secret", which premiered at the 2007 Los Angeles Film Festival after various delays. Shane's role as Darby Crash, a member of a 1970s punk band, received critical acclaim. A year later, he received the Rising Star Award at the Philadelphia Film Festival for the work in the movie.
From 2010 to 2013, Shane starred as Michael Bishop in spy drama series "Nikita". A year later, he enjoyed another starring role in the adventure/historical/fantasy drama series "Salem", until it was cancelled in 2017.
Personal Life
Shane has been linked to a number of beautiful and accomplished women, with his first known girlfriend being the actress and model Rachael Leigh Cook. Shane and Rachael were a thing from 1997 to 1999, during which time she would star in the most financially successful film of her career, the sweet romcom "She's All That".
Rachael Leigh Cook e Shane West pic.twitter.com/I6GoqvOIAp

— Lavinia Drama (@___livia95___) February 17, 2022
Rachael was born in Minneapolis, Minnesota, in October 1979. Her father, Thomas Howard Cook, is a former stand-up comedian, and her mother JoAnn worked as a weaver and cooking instructor. Rachael joined the child modelling industry at just 10 years old and studied at Clara Barton Open School, Laurel Springs School, and Minneapolis South High School.
Following her low-key split from Shane, Rachael married fellow actor Daniel Gillies in 2004 after a three-year relationship. Between 2013 and 2015, they welcomed two children whose names aren't known to the public; however, the couple separated in June 2019, finalizing their divorce a little under two years later.
Meanwhile, Shane briefly dated Monica Keena, a Brooklynite actress with roles in "While You Were Sleeping" and "Snow White: A Tale of Terror". Aged 13, Monica auditioned for LaGuardia High School of Performing Arts and was accepted in the vocal and dramatic arts departments. Shortly after joining LaGuardia, Monica had her first role in a short film.
Shane and Monica dated between January and October 2001 and were pictured together at many red-carpet events, such as the premiere of "Get Over It". Despite their romance fizzling out, the split was amicable, with neither party speaking on the topic afterwards.
However, Shane wasted no time in moving on, with "Beverly Hills 90210" alum Dina Meyer, whom he was also photographed with at a handful of industry events. Shane and Dina reportedly dated from mid-2001 to early 2002; however, this would mean that there was an overlap in his relationship with Monica, which seems unlikely.
Shane's last confirmed girlfriend was the glamorous brunette model Jessica Lee Buchanan. The pair reportedly split in February 2019 after a months-long relationship that ended, yet again, for unknown reasons. Although Shane doesn't hide his private life, he's not one to give interviews about his former flames either. His current dating status is unknown, but it's assumed that nhe's single, as of mid-2023.