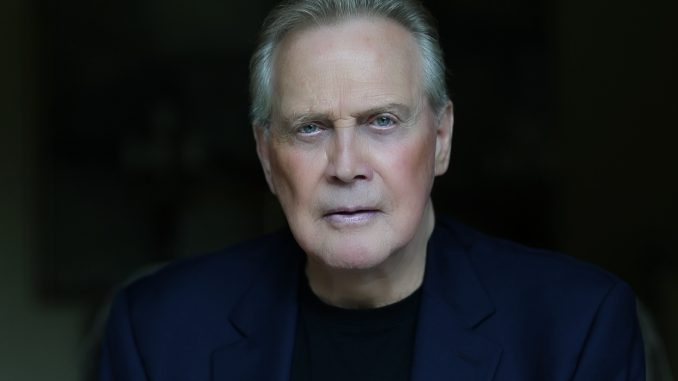 Who Is Lee Majors?
Lee Majors is an American actor, probably still best known for his iconic role as Steve Austin in the 1970s television series "The Six Million Dollar Man". He has also starred in other popular TV shows, such as "The Fall Guy", among many other roles he's had in his career of almost 60 years.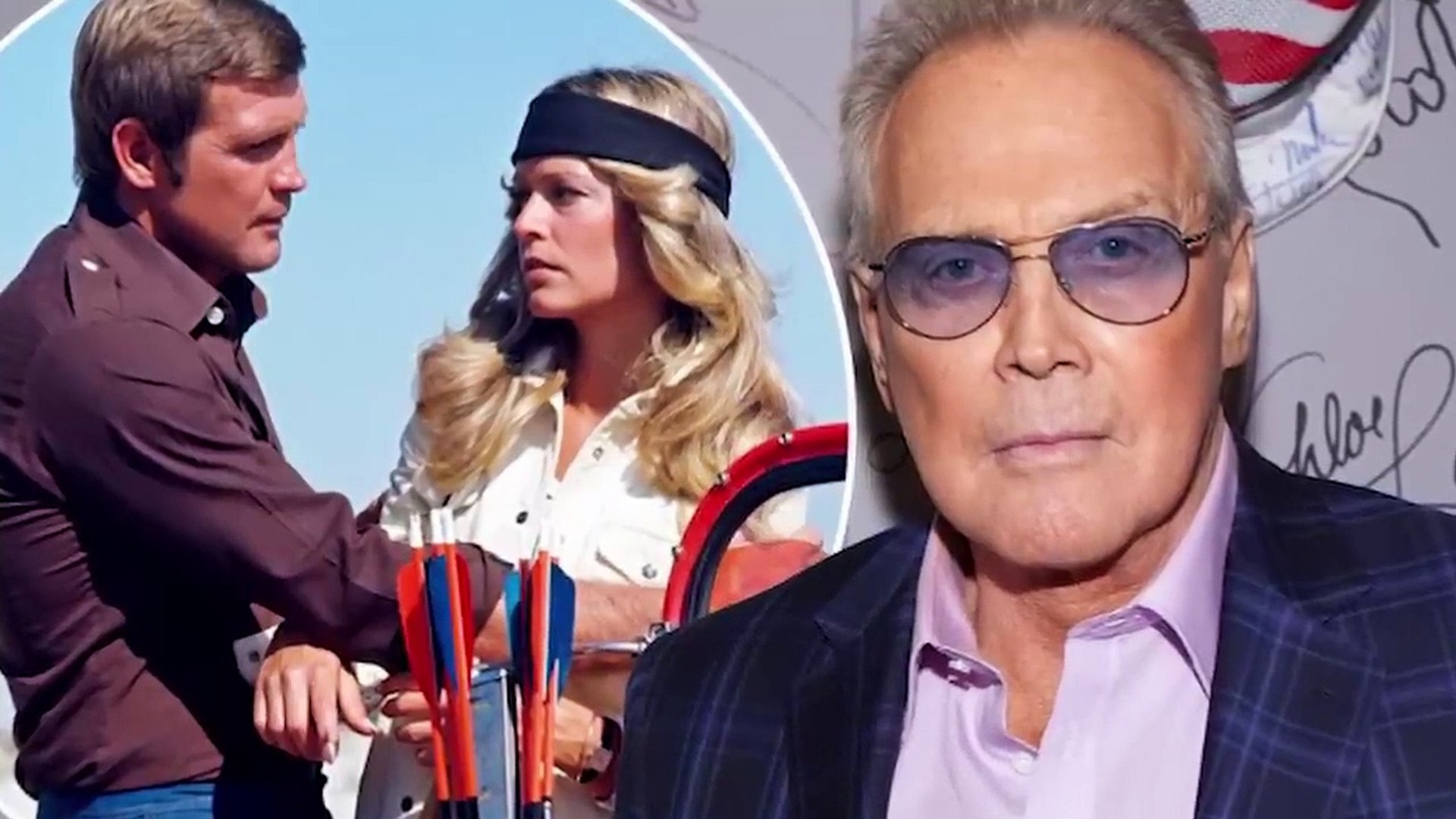 Lee Majors Wiki: Age, Childhood, and Education
Born as Harvey Lee Yeary on 23 April 1939, the son of Carl and Alice Yeary – his father died in an accident at work before Lee was born, and his mother died before he hit two years of age.
As a result of these tragic events, Lee was adopted by his aunt and uncle, Mildred and Harvey Year, and relocated to Middlesboro, Kentucky with his new family, where he eventually attended Middlesboro High School. He excelled in football and track, which earned him a scholarship to Indiana University, where he enrolled in 1957.
He continued his sports career at the university, and transferred to Eastern Kentucky University, Richmond, two years later, however, in 1960 he played in his first football game for the university and suffered a life-threatening back injury that left him paralyzed for two weeks. His sports career was ruined at this point, so when he recovered, he turned to acting.
He obtained a degree in history and physical education, and thought of becoming a football coach. Majors had an offer from St. Louis Cardinals football team, but rejected it and moved to Los Angeles. For some time, he was the recreation director for North Hollywood Park, part of the Los Angeles Park and Recreation Department.
During his time there, he met a number of professionals from show business, and one of them was Dick Clayton, James Dean's agent. Majors was advised to enroll into an acting school, and after a year, he was thrown into the acting world by Clayton. At this point, he'd already assumed the stage name of Lee Majors.
Career Beginnings
He started his career at 25 years old with an uncredited role in the film "Strait-Jacket" (1964), and continued with a minor role in the TV series "Gunsmoke" (1965) before he got his first major role.
Rise to Prominence
Majors first leading role was as Heath Barkley in the TV western series "The Big Valley", which aired from 1965 to 1969. The show was created by A.I. Bezzerides and Louis F. Edelman, and starred Barbara Stanwyck as the matriarch of the Barkley family, which owned a large ranch in California's San Joaquin Valley during the 1870s.
Majors won the role out of 400 other candidates, one of whom included Burt Reynolds. Heath was the illegitimate son of the Barkley family's late patriarch, Tom Barkley; he arrived at the ranch seeking his rightful place in the family and soon became an integral part of their lives. He was a skilled fighter, and often used his fists to defend himself and his family.
"The Big Valley" was a popular TV show of its time, blending drama and action with a strong family dynamic. The series tackled issues such as racism, corruption, and women's rights, and featured a strong female lead in Barbara Stanwyck's Victoria Barkley. Other great acting stars included Linda Evans, Peter Breck, and Richard Long, and it has remained a beloved classic among Western TV shows.
Majors became a rising star, and subsequently secured a number of other popular roles of the era, including starring in the film "Will Penny" with Charlton Heston. Two years later, Lee played the titular character, Andy Crocker, in the film "A Ballad of Andy Crocker", a young man who returns home from the Vietnam War and finds that everything has changed, including his love interest Lisa, played by Joey Heatherton.
Lee joined the cast of "The Virginian" in 1970, playing the recurring role of Roy Tate in 24 episodes across the show's ninth and final season, as a former gunslinger turned deputy sheriff, who becomes a trusted friend and ally to the Virginian.
Next, he was Jess Brandon, a young lawyer in the legal drama series "Owen Marshall, Counselor at Law", which aired from 1971 to 1974. The show followed the story of Owen Marshall (played by Arthur Hill), a compassionate and skilled lawyer who helped people with their legal troubles.
As the Six Million Dollar Man
"The Six Million Dollar Man" is the iconic television series that cemented Lee Majors' status as a pop culture icon. The show premiered in 1973 and ran for five seasons totaling 99 episodes. In the series, Majors played the role of Colonel Steve Austin, a former astronaut who suffered a near-fatal crash that left him with severe injuries. He was rebuilt with bionic limbs that gave him superhuman strength and abilities, making him a suitable secret agent for the US government.
Majors' performance was highly praised, and he became a fan favorite due to his rugged good looks, charisma, and action-packed scenes. The show's themes of technology, espionage, and government secrecy resonated with audiences, and became a cultural phenomenon of the 1970s.
"The Six Million Dollar Man" was also known for its memorable opening sequence and theme song, which became synonymous with Lee Majors and the show. The series spawned a spin-off show, "The Bionic Woman", and several TV movies.
THE SIX MILLION DOLLAR MAN: The Complete Series comes to Blu-ray 7/12!

Lee Majors is "better, stronger, faster" in HD! This 33-Blu-ray set includes all 99 episodes, 3 pilot films, 3 reunion films, & crossover episodes of The Bionic Woman.

Pre-Order: https://t.co/jXx5eTY7fS pic.twitter.com/Tws3ahHag6

— Shout! Factory (@ShoutFactory) May 2, 2022
The series catapulted Lee to international fame, and made him one of the most recognized actors of his generation. He became a pop culture icon, inspiring merchandise, comic books, and even a famous catchphrase, "We can rebuild him. We have the technology". The show was ultimately canceled in 1978, due to poor ratings and a drop in the production quality, after Majors disputed salary and production rights with the studio.
Continued Success
Majors then starred in several films, including "The Norsemen" (1978) and "Steel" (1979), before he secured another long-running TV role, chosen for the part of Colt Seavers in the action-adventure series "The Fall Guy". The show followed the adventures of Seavers, a Hollywood stuntman who moonlights as a bounty hunter, tracking down fugitives and criminals in his off-duty hours. During the show's five-year run, Majors starred in 112 episodes, cementing his status as one of the biggest stars of 1980s television. He was joined by Heather Thomas who played Jody Banks, his assistant and fellow stunt performer, and Douglas Barr, who played Howie Munson, Seavers' cousin and mechanic.
To speak further of his accomplishments in the '80s, Lee returned as the bionic man in the spin-off films "The Return of the Six Million Dollar Man and the Bionic Woman" (1987) and "Bionic Showdown: The Six Million Dollar Man and the Bionic Woman" (1989). He meantime starred as himself in the film "Scrooged" (1988).
The '90s and Later Work
Majors enjoyed success throughout the '90s, mostly appearing in guest-starring roles. He was Herman 'Ski' Jablonski in the martial arts drama series "Raven" (1992-1993) which follows a ninja-trained former Special Forces agent who retires in Hawaii, and tries to find his long-lost son. However, the major threat to him is assassins snet to kill him; it starred Jeffrey Meek alongside Majors.
After guest-starring roles in such series as "Lonesome Dove: The Series", "Promised Land", and "Walker, Texas Ranger", he was Officer Austin, a supporting character in the romantic comedy "Trojan War" (1997), with Will Friedle and Jennifer Love Hewitt in the lead roles.
He has remained active as an actor until the present day, but the frequency of major roles portrayed by him drastically died down with the start of the new millennium.
Some of his most popular roles since the 2000s include as God in the sitcom "According to Jim" (2008-2009), then as J.D. in the drama film "Do You Believe" (2015), and as Carver in the film "Renegades", co-starring Danny Trejo and Patsy Kensit.
He is currently working on several projects, including the film "A Gettysburg Christmas", written and directed by Bo Brinkman, and co-starring Bruce Boxleitner and Sean Faris.
The RENEGADES are coming! 2022

Posted by Shogun Films on Sunday, October 31, 2021
Net Worth
According to sources, Lee Majors' net worth is estimated at over $15 million, as of early 2023.
Personal Life, Marriage, Children
Majors has married four times and has four children. His first wife was Kathy Robinson, with whom he has one child, Lee Majors Jr, born on 8 April 1962. They were married from 1961 until 1964.
His second wife was Farrah Fawcett, an American actress known for her work on the TV series "Charlie's Angels". They were married from 1973 until 1979, when they separated and ultimately divorced in 1982; Farrah died of cancer in 2009.
He was married to Karen Velez, a Playboy Playmate, from 1988 until 1994. They have daughter Nikki Loren, and twin sons, Dane Luke and Trey Kulley.
His fourth wife is Faith Noelle Cross, an actress, and a model. The two have been married since 1 November 2002.
Appearance and Body Measurements
Lee Majors has gray hair and blue eyes. He stands at a height of 6ft (1.83m), while he weighs approximately 185lbs (85kgs). His vital statistics are unknown.