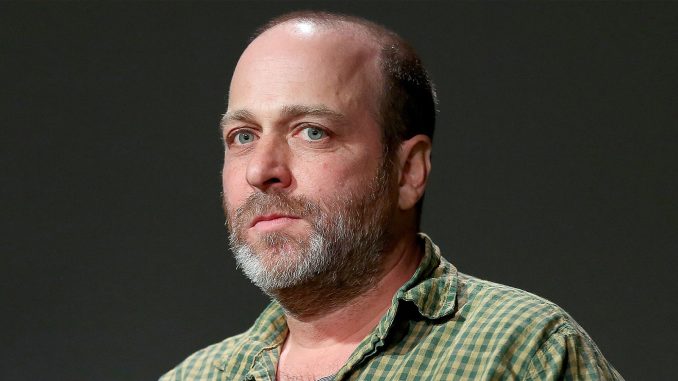 Who is H. Jon Benjamin?
American actor, comedian, screenwriter and musician Harry Jon Benjamin, was born in Worcester, Massachusetts USA, on 23 May 1966, which makes Gemini his zodiac sign. He's had roles in over 80 TV series and movies, ut is probably known best for voicing the lead character Sterling Archer in the animated action comedy series "Archer", created by Adam Reed, and which also stars Judy Greer and Amber Nash. The series has been airing since 2009, follows the life of a secret agent, and won 18 of its 89 award nominations.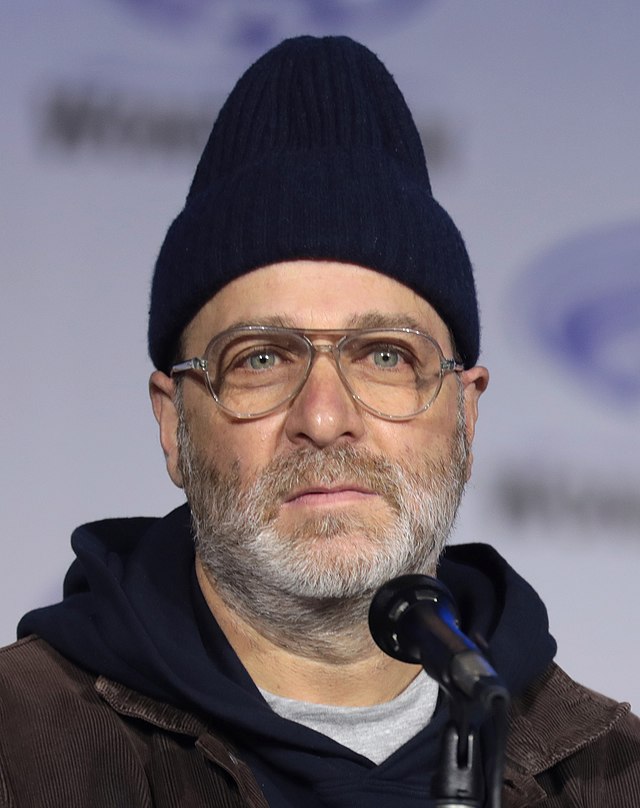 Education and early life
Jon was raised in Worcester by his mother Shirley who was a ballet dancer and teacher, and father Howard who was CEO of a small company; both Shirley and Howard are Jewish.
Jon became interested in acting while growing up, and was mostly passionate about imitating the voices of characters he saw in his favorite animated TV series. He studied at Worcester Academy and was a member of its drama club, and was also on the school's softball team.
He matriculated in 1984, and then enrolled at Connecticut College from which he graduated with a Bachelor's degree in 1988. Jon then moved to Boston, Massachusetts and was one half of the comedy duo with Sam Seder for seven years.
Roles in TV series
Jon's debut TV series role was playing Quark in the 1995 episode "Uncertainty" of the documentary "Understanding", and the year 1997 saw him play various characters in the musical comedy "The Jenny McCarthy Show", starring alongside Jenny McCarthy-Wahlberg and Jack Plotnick; it follows the life of 'blonde bombshell and former playboy bunny Jenny McCarthy'.
From 1995 through 2002, Jon voiced one of the main characters Ben Katz in the popular animated comedy "Dr. Katz, Professional Therapist", which also starred Jonathan Kat and Laura Silverman, and follows a therapist as he's dealing with both his and other people's problems; the series won five of its six award nominations. From 1999 through 2004, Jon voiced various characters in the animated comedy "Home Movies", while the remainder of the decade heard him voice characters in the animated comedy "O'Grady", another animated comedy "Freak Show", and the animated horror comedy "Lucy: The Daughter of the Devil".
From 2007 through 2015, he voiced Jewelry Store Clerk and various other characters in the popular animated action adventure "WordGirl", created by Jack Ferraiolo and Dorothea Gillim, and which starred Dannah Feinglass Phirman, Chris Parnell and Maria Bamford. It follows the life of superhero Wordgirl, and the series won five of its 16 award nominations.
Some of Jon's most recent roles in TV series have been in seven episodes of the animated musical comedy "Central Park" from 2020 through 2022, 26 episodes of the animated comedy "Family Guy" since 2006, and 254 episodes (lead role) of the animated comedy "Bob's Burgers" since 2011, all voice roles.
Roles in movies
Jon made his debut film appearance in the 1997 comedy "Who's the Caboose", while some of his following roles were in the 1998 romantic comedy "Next Stop Wonderland", the 1999 action crime thriller "Puppet' and the 2000 romantic comedy "Happy Accidents".
In 2002 he played Keith, one of the main characters in the popular comedy "Martin & Orloff", directed by Lawrence Blume, and which also starred Ian Roberts and Matt Walsh. The movie follows an advertising agency employee who's tried to kill himself, and is now seeing the therapist Dr. Orloff; it won two awards. Jon was then cast to play and voice characters in the 2003 thriller comedy "Temptation", the 2007 romantic comedy "The Ten" and the 2008 animated drama "The Toe Tactic".
He portrayed MCS Coach in the critically acclaimed 2014 action crime comedy "22 Jump Street", which Christopher Miller and Phil Lord directed, and which starred Ice Cube, Jonah Hill and Channing Tatum. It follows the work of police officers Jenko and Schmidt, and the movie won seven of its 32 award nominations.
Some of Jon's most recent film roles have been in the 2018 comedy "The Demons of Dorian Gunn", the 2022 short animated comedy "My Butt Hazza Fever" (voice role) and the 2022 animated adventure comedy "The Bob's Burgers Movie" (voice role).
H. Jon Benjamin, whose voice you know from Archer and Bob's Burgers, helps us all feel a little better about our own…

Posted by Penguin Random House Audio on Tuesday, May 1, 2018
Other credits
Jon has 22 writing and eight producing credits, while some of his most notable writing work has been 80 episodes of the animated comedy series "Dr. Katz, Professional Therapist" from 1995 through 2002, 49 episodes of the animated comedy "Home Movies" from 1999 through 2004 and 10 episodes of the 2007 animated horror comedy series "Lucy: The Daughter of the Devil".
Jon's made a guest appearance in over 30 talk-shows, most recently in "Life is Short with Justin Long", "IMDb on the Scene" and "The Majority Report with Sam Seder".
Awards and nominations
Jon's won three of his 16 award nominations: he won a 1995 CableACE Award for Animated Programming Special or Series, for "Dr. Katz, Professional Therapist", a 2013 Behind the Voice Actors Award for Best Male Lead Vocal Performance in a Television Series, for "Archer" and a 2020 Annie Award for Outstanding Achievement for Voice Acting in an Animated Production, for "Bob's Burgers".
He was also nominated for a 2010 Primetime Emmy for Outstanding Voice-Over Performance for "Archer".
Love life and relationships
Jon's not that open when it comes to speaking about his love life in public, and thus only a couple of details about it are known. He's today in a long-term relationship with American set decorator Amy Beth Silver, and although some of Jon's fans believe that the two are married, neither of them has confirmed this. Amy's worked on 11 TV series and movies, with the most popular amongst these having been the 1997 comedy film "Gummo", the 2017 war thriller film "The Beguiled" and the 2020 romantic comedy movie "On the Rocks".
Jon and Amy have a son Judah together, but his birthdate hasn't been disclosed.
He's yet to mention other women whom he's maybe been with, Jon's in a long-term relationship with Amy Beth Silver as of April 2023, and they have a son together.
Interesting facts and hobbies
One of Jon's best friends is famous American actor, screenwriter and producer David Cross, who's probably known best for starring as Tobias Funke in all the 84 episodes of the comedy series "Arrested Development", which aired from 2003 through 2019.
Jon's a member of comedy troupes Comedy Lab and Cross Comedy.
His family always called him 'Jon' while he was growing up, and he didn't even know until his later years that his first name was 'Harry'.
He's an amateur ornithologist, while ornithology's a special branch of zoology that studies birds.
Jon endorsed Bernie Sanders in the 2020 presidential election primaries.
His favorite actor is Jim Carrey, while some of Jon's favorite movies include "Man on the Moon", "The Cable Guy" and "Dumb and Dumber".
Height, eyes and wealth
Jon's age is 56. He has blue eyes and is bald, he's 5ft 6ins (1.68m) tall and weighs around 150lbs (67kgs).
Jon's net worth's been estimated at over $6 million, as of April 2023.