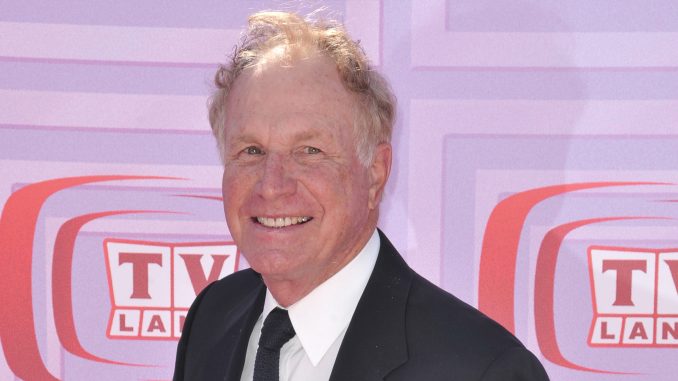 Wayne Rogers was an American actor, who was possibly best known for his appearance in the long-running war comedy-drama TV series "M*A*S*H." He became an investor and financial analyst after he retired from acting.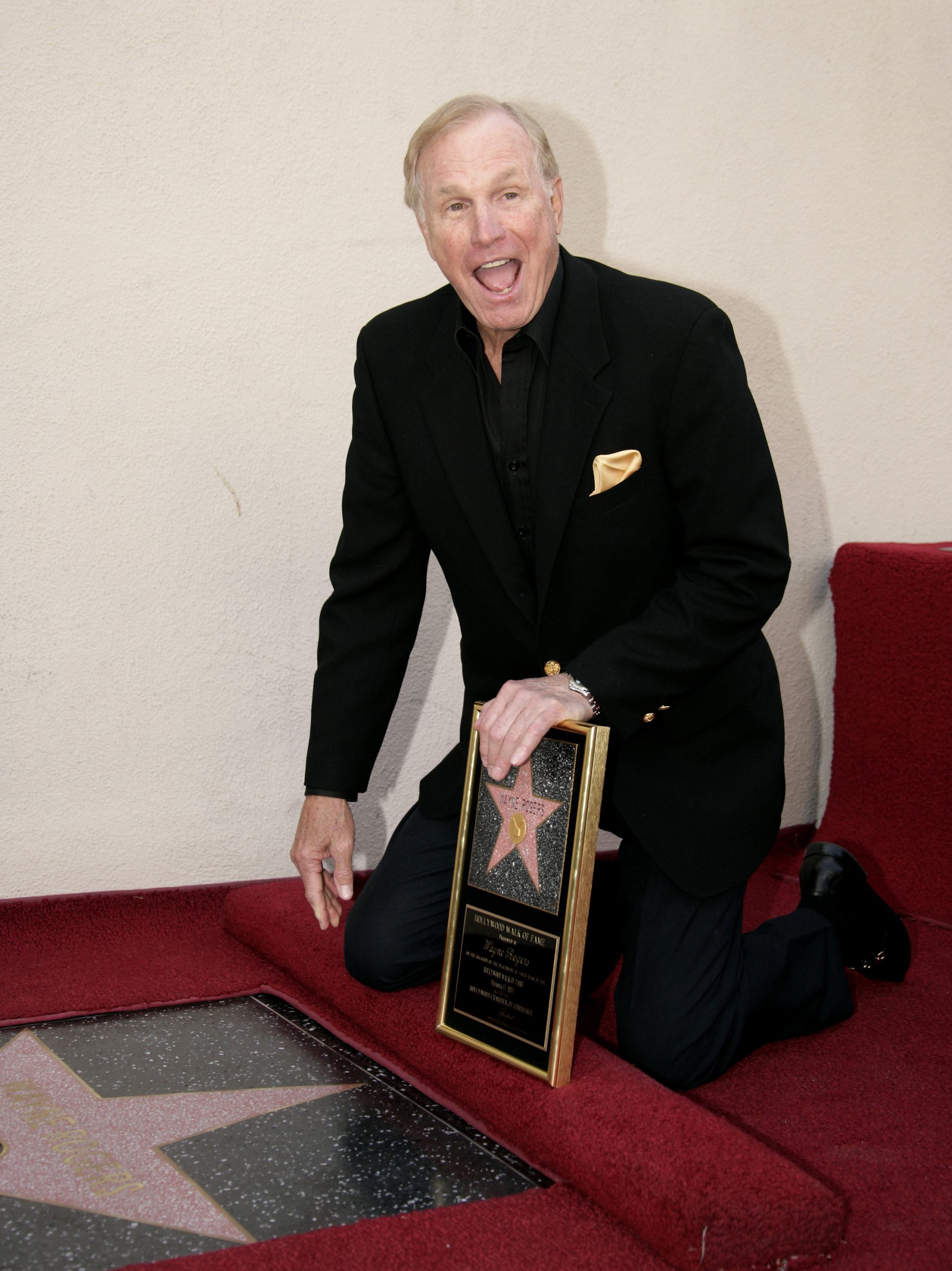 Age, Early Life, and Education Background
William Wayne McMillan Rogers III was a native of Birmingham, Alabama, born under the Aries zodiac sign on 7 April 1933. He was one of the two sons of William Wayne M. Rogers Jr., who was a former Rhodes scholar and attorney, and his wife Lydia Eustis Rogers, who was a nurse. Rogers was brought up alongside his younger brother. Sadly, his father died when he was in high school.
Wayne attended Ramsay High School in his hometown, then joined The Webb School, a private college preparatory school based in Bell Buckle, Tennessee. Subsequently, he matriculated to the New Jersey-based Princeton University, where he was a member of the Tiger Inn eating club and the theater troupe, Princeton Triangle Club. He majored in History, and graduated with a Bachelor of Arts Degree in 1954.
After his graduation, Rogers joined the US Navy as an officer and navigator on the AF-56 (USS Denebola) store ship. He had a dream of becoming an attorney, and planned to attend Harvard Law School after he left the Navy in mid-1957 but he ended up pursuing an acting career. Before that, Rogers did several odd jobs to earn a living – as a waiter, cab driver, and lifeguard. He thereafter enrolled at Neighborhood Playhouse School of the Theater, where he sharpened his acting skills under the respected acting tutor Sanford Meisner, and the late choreographer Martha Graham.
Acting Career
Rogers made his film debut with a minor role in the 1959 Harry Belafonte-starred movie "Odds Against Tomorrow." Throughout the '60s, he made brief appearances in several TV dramas, including "The Invaders," "Wanted Dead or Alive," and "Have Gun Will Travel," among others. When Wayne was approached for a role in the CBS war comedy-drama series "M*A*S*H," he asked to audition for the role of Hawkeye Pierce but he shortly afterward changed his mind because he learned that the character was exceedingly cynical. He was eventually cast as Trapper John, and appeared in 72 episodes (1972-1975) alongside Alan Ada (who played Hawkeye Pierce), Loretta Swit, and Mike Farrell. He rose to prominence for his performance, which saw him selected to star as Jake in the TV series "City of Angels" shortly after his stint in "M*A*S*H."
(Thread) Stumbled across another 70s relic on YouTube over the weekend: the short-lived detective series City of Angels starring Wayne Rogers as private eye Jake Axminster solving crime in 1930s LA, where nothing is quite on the square. pic.twitter.com/L0WMfTAeh3

— Lee Bey (@LEEBEY) January 6, 2021
Between 1979 and 1982, Rogers starred as Dr. Charley in 57 episodes of the CBS sitcom "House Calls," which was based on a 1978 film of the same name. Before the end of the 20th century, Wayne appeared in several projects including the 1987 film "Race Against the Harvest," the 1990 TV film "Miracle Landing," and the CBS crime drama series "Murder, She Wrote" between 1993 and 1995. Wayne appeared in four movies in the early 2000s before retiring as an actor – his final film role was in "Nobody Knows Anything!" in 2003.
Financial Career
During his stint in "M*A*S*H," Rogers tried his hand in real estate and the stock market, and ended up becoming a skilled investor and money manager. He testified as an expert witness before the US House Committee on the Judiciary in 1988 and 1990. Moreover, he made regular appearances as a panel member in Fox Business' news program "Cashin' In." In 2006, Wayne was appointed a member of the board of directors of the electronics and semi-conductors firm, Vishay Intertechnology, Inc. In 2012, he was appointed the spokesman for the New York-based reverse mortgage lender, Senior Home Loans.
Awards and Accolades
Wayne was conferred with a star on the Hollywood Walk of Fame (7018 Hollywood Boulevard) in December 2005. In 1981, he was nominated for a Golden Globe Award for Best Performance by an Actor in a Television Series – Comedy or Musical for "House Calls." Moreover, his performance in "M*A*S*H" earned him a TV Land Award nomination in the category of Classic TV Doctor of the Year.
Personal Life
Wayne married twice – he met his first wife-to-be, the American actress Mitzi McWhorter, in the late '50s. Mitzi is remembered for her appearances in "The Kaiser Aluminum Hour" in 1956, "Deadline" in 1959, and "Michael Shayne" in 1960, among others. They dated for a while and walked the aisle in 1960. Mitzi bore the Birmingham native two children: a son named William Rogers IV and a daughter named Laura Rogers. The former couple stayed together for almost two decades before they separated in 1979 – their divorce was eventually finalized four years later. Five years later, Rogers walked the aisle with Amy Hirsh, about whom nothing is known.
Wayne Rogers (1933–2015) played Trapper on MASH and became a businessman and TV commentator later in life. See him on SHANE — 10a ET on getTVWhat do you remember him from?

Posted by getTV on Saturday, March 6, 2021
Rumors and Controversies
While married to Hirsh, Rogers had an extramarital affair with the actress and producer, Melinda Naud, whom he first met at a celebrity tennis tournament event in 1978. Naud is perhaps best known for her roles in "Happy Days" and "Operation Petticoat." The duo ended their affair when Naud declared that she was expecting Wayne's child; she thereafter gave birth to a son named Luigi Calabrese in 1985 – it's reported that Naud and Rogers reached an agreement to keep their child's identity a secret, and he even agreed to pay her $75,000 and future upkeep funds for their son. However, the actress sued Rogers for breach of contract and fraud in Los Angeles Superior Court in August 2013, after he allegedly failed to deliver on his child support promises. She alleged that the late actor owed her around $3.4 million in child support funds.
Death
Rogers succumbed to pneumonia complications on 31 August 2015, aged 82. in Los Angeles, California. His publicist and friend, Rona Menashe, broke the sad news stating that the actor was surrounded by family when he passed on. He was laid to rest at Pierce Brothers Westwood Village Memorial Park & Mortuary Cemetery in Los Angeles, California.
Height, Weight, and Physical Appearance
Wayne was of White ethnicity, and had a pair of black eyes and gray hair. He stood 6ft 3ins (1.91m) tall, and weighed around 140lbs (64kgs).
Net Worth
Wayne crafted a diverse and impressive filmography throughout his five-and-a-half decade-long career, which earned him massive fame and good fortune. He was reputedly worth around $75 million at the time of his death. He owned high-end properties in Los Angeles, California, Deer Valley in Utah, and Destin in Florida.