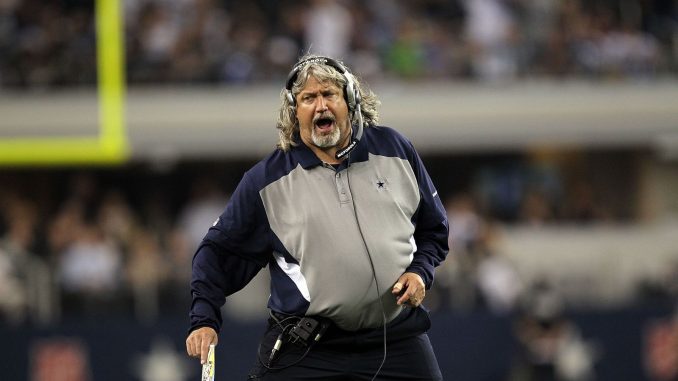 Who is Rob Ryan?
Rob is an American Football coach who has worked as a defensive co-ordinator or assistant coach for multiple National Football League (NFL) teams. He's most famous for his coaching career in the NFL, and his notable role as the linebackers coach for the New England Patriots during their victories in Super Bowl XXXVI and Super Bowl XXXVIII.
Rob Ryan Wiki: Age, Childhood, and Education
Robert Allen Ryan was born on 13 December 1962, in Ardmore, Oklahoma, USA. The son of Buddy Ryan and Doris, he has a fraternal twin brother, Rex, who is also an American Football coach. His parents divorced when he was just six years old, and the twins went to live in Toronto, Canada, with their mother. However, in 1974 the boys returned to the US, and enrolled at Stevenson High School in Lincolnshire, Illinois, USA, after which Rob enrolled at Southwestern Oklahoma State University, where he played football opposite his brother.
Career Beginnings
Rob Ryan's coaching journey began with humble beginnings as a graduate assistant at Western Kentucky in 1987. From there, he honed his skills at Ohio State as an assistant coach, then joined Tennessee State. He remained there for five seasons, and worked in various positions, as running backs coach from 1981 to 1991, then wide receivers coach in 1992, and the defensive line in 1993.
In 1994 and 1995, Ryan was the Arizona Cardinals defensive backs coach – during his tenure, the Cardinals' defense showed exceptional prowess, leading the NFL in interceptions and earning high rankings in total defense. His coaching acumen played a significant role in the development of cornerback Aeneas Williams, who achieved two Pro Bowl selections under Ryan's guidance.
In 1996, Ryan took on the role of defensive co-ordinator at Hutchinson Community College, where his defensive expertise truly shone. Under Ryan's leadership, the defense led the nation in total defense, and established a record for forced turnovers.
From 1997 to 1999, Ryan served as the defensive co-ordinator at Oklahoma State University, with the Cowboys' defense consistently ranked among the best in the nation during his tenure. His exceptional coaching abilities earned him the title of Co-ordinator of the Year by The Sporting News in 1997. The team improved significantly, and even reached the Alamo Bowl.
NEWS: SWOSU Hall of Famers Rex & Rob Ryan Reunited with @buffalobills.. https://t.co/mwW0W0GFNp pic.twitter.com/RvfrG4a5eL

— SWOSU Athletics (@SWOSUAthletics) January 11, 2016
Transition to NFL
Thanks to his success in college football, Ryan reached the NFL with the new millennium, in 2000 joining the New England Patriots as the linebackers coach under the leadership of head coach Bill Belichick. During his four-year stint with the Patriots, Ryan played an instrumental role in the team's victories in the two previously mentioned Super Bowls, with his coaching prowess contributing to the success of notable players such as Willie McGinest and Tedy Bruschi, who became Pro Bowlers under his guidance.
Rob's next stop was the Oakland Riders,  joining as the defensive co-ordinator in 2004, faced with the challenge of improving the team's defense. In his first season, the Raiders ranked 31st in the league, allowing an average of 27.6 points per game. However, Ryan's second season saw improvement as the defense lowered the average to 23.9 points per game, moving to 25th in the league. The team showed promise in terms of yards-per-game in 2006, ranking third, but struggled in points-per-game, ranking 18th. Subsequent seasons saw mixed results, with the defense ranking 22nd in yards and 26th in points in 2007 and 24th with 388 points allowed in 2008.
He then had a short stint with the Cleveland Browns from 2009 to 2010 under Eric Mangini, which ended disastrously, after which Rob Ryan was appointed as the defensive co-ordinator for the Dallas Cowboys on 19 January 2011. In his first season, the Cowboys' defense performed moderately well, ranking 14th in yards-per-game and 16th in points-per-game. However, the following year saw a slight decline in defensive performance, with Dallas ranking 19th in yards-per-game and 24th in points-per-game. Additionally, the team only managed to secure the 16th spot in sacks. Unfortunately, on 8 January 2013, the Cowboys decided to part ways with Ryan, ending his employment with the franchise.
Ryan next joined the New Orleans Saints as the defensive co-ordinator, implementing a 3-4 defense and spearheading statistical successes. In his first season, the Saints' defense ranked highly in fewest points-per-game conceded, and fewest passing yards allowed. However, subsequent years saw a decline in defensive performance, leading to Ryan's departure from the team.
IT'S ALWAYS GREAT TO BEAT THE COWBOYS! Slap a caption on this photo of Rob Ryan for today's DNL Slug It! We'll post the best captions on today's show!

Posted by NBC Sports Philadelphia on Monday, October 31, 2011
Recent Years
Ryan's coaching journey took him to the Buffalo Bills, where he served as assistant head coach alongside his brother Rex Ryan. The Bills experienced notable victories and a solid defensive performance during his time with the team. Ryan also had coaching stints with the Washington Redskins and the Baltimore Ravens, contributing his expertise as an inside linebackers coach.
Las Vegas Raiders
In 2022, Ryan turned to the Las Vegas Raiders; under the leadership of new head coach Josh McDaniels, Ryan brought his wealth of experience and expertise to contribute to the Raiders' defensive efforts.
Net Worth
Rob Ryan's net worth is estimated at $12 million, as of mid-2023.
Personal Life, Dating, Married, Wife, Children
Rob is very secretive about his personal life. However, there are some details available about him. According to reports, he's married to Kristen, and the couple has three children. In 2012, he underwent lap band surgery. However, it wasn't a success.
Appearance and Body Measurements
Rob Ryan has blonde hair and blue eyes. He stands at a height of 6ft 3ins (1.93m), while his weight and other statistics are unknown. However, he's struggled with being overweight for the better part of his adult life.