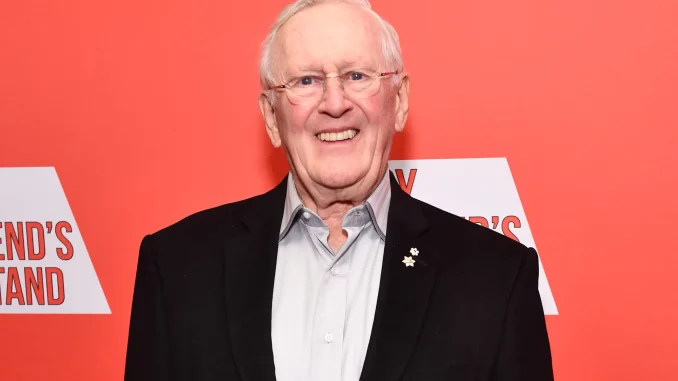 Who is Len Cariou?
Len is a Canadian actor known for his work in film, television and theater – he gained prominence for originating the role of Sweeney Todd in the Broadway production of "Sweeney Todd: The Demon Barber of Fleet Street". Cariou has had a successful career spanning several decades, and has received critical acclaim for his performances in various stage productions and on-screen projects.
Len Cariou brings the DRIP of the night and introduces his Sweeney cast mate Angela Lansbury's lifetime achievement reel #TonyAwards pic.twitter.com/CmNj89O9Wc

— Vulture (@vulture) June 12, 2022
Len Cariou Wiki: Age, Childhood, and Education
Leonard Joseph Cariou was born on 30 September 1939, in St. Boniface, Manitoba, Canada. He came from a mixed heritage, with a Breton father and an Irish mother. Growing up, Cariou showed an early interest in theater, and honed his skills at Miles Macdonell Collegiate during high school, where, he not only acted in school plays but also directed them, showing his early passion for the craft. He continued his education at St. Paul's College, further cultivating his love for the performing arts.
Theater Career
Len Cariou debuted in "Damn Yankees" at Rainbow Stage in Winnipeg in 1959. Throughout the 1960s, he became a lead actor at the Tyrone Guthrie Theatre in Minneapolis, showcasing his talent in productions such as "As You Like It", "Henry V", "Oedipus the King", and "King Lear", among others.
In 1968, Cariou made his Broadway debut in "The House of Atreus". He then embarked on a notable project in 1970, starring opposite Lauren Bacall in the musical "Applause". The play tells the story of Margo Channing, a legendary Broadway actress facing the challenges of aging and her rivalry with a young aspiring actress. Cariou's performance earned him a Tony Award nomination and the Theatre World Award.
In 1973, Cariou received his second Tony nomination for his role in "A Little Night Music", a musical by Stephen Sondheim, and later reprised the role of Fredrik Egerman in the 1977 film adaptation of the play. The musical explores the romantic entanglements and relationships of several couples during a weekend in the Swedish countryside.
One of Cariou's most celebrated achievements came in 1979, when he won both the Tony Award and Drama Desk Award for his portrayal of the title character in "Sweeney Todd: The Demon Barber of Fleet Street". This Stephen Sondheim musical centers around the vengeful barber Sweeney Todd, who teams up with a shop owner to seek revenge on those who have wronged him. Cariou's mesmerizing performance in this dark and haunting tale garnered critical acclaim.
In 1984, Len Cariou showcased his directorial skills by helming Death of a Salesman at the Citadel Theater. Additionally, he played the lead role in King Lear, a Shakespearean tragedy about a king who divides his kingdom among his daughters, but faces the consequences of his decisions. Cariou's portrayal added depth and complexity to the character.
Continuing his stage endeavors, in 1985, Cariou played the role of Stalin in David Pownall's "Master Class" at the Manitoba Theatre Centre. The play delves into a fictional encounter between the Soviet dictator Joseph Stalin and a young pianist, exploring themes of power, manipulation and artistry.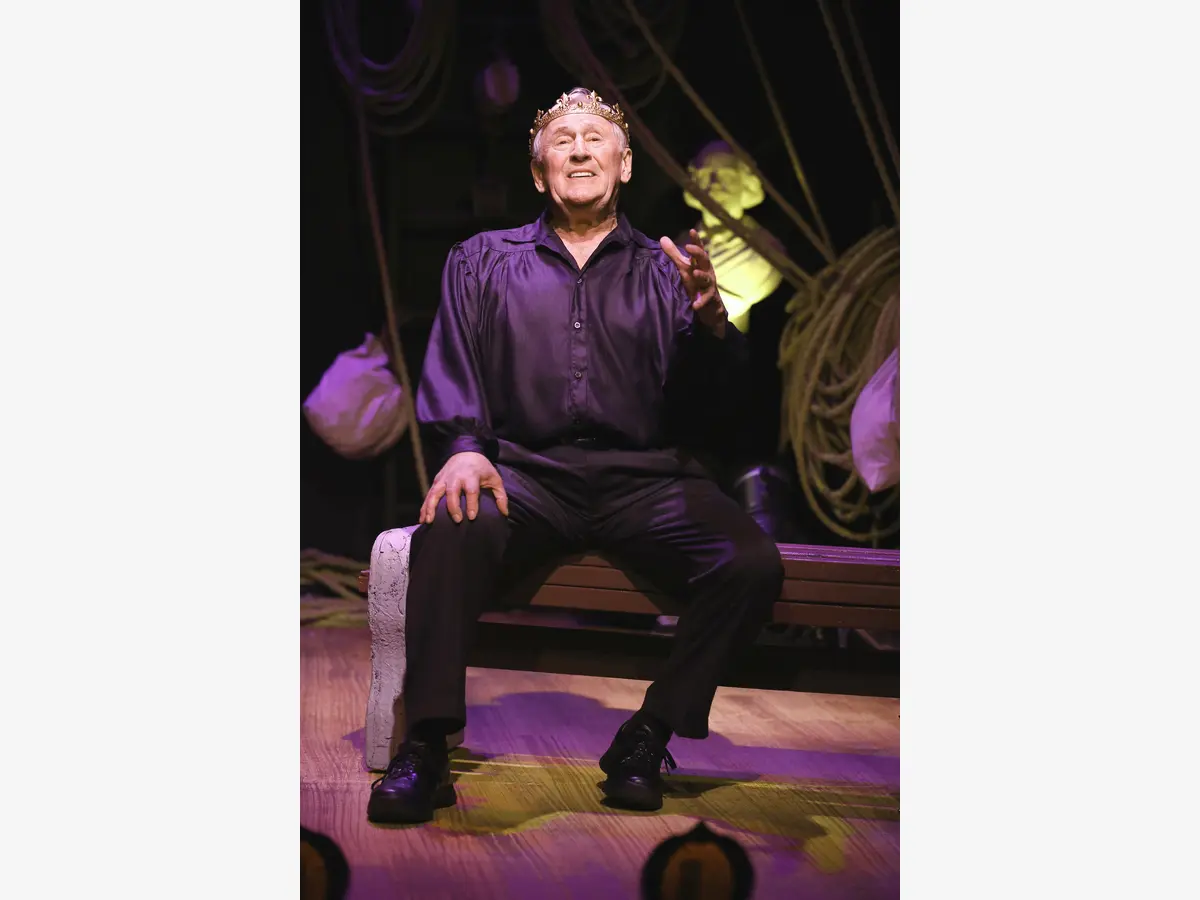 In 2009, Cariou reprised the role of Joe Keller in the play All My Sons at the Gate Theatre in Dublin. This gripping drama, written by Arthur Miller, revolves around a family dealing with the consequences of their patriarch's past decisions and wartime profiteering. Len Cariou's portrayal captivated audiences during this record-breaking run.
Throughout his career, Len Cariou appeared in numerous productions at renowned regional theaters, such as The Kennedy Center, Mark Taper Forum, Lincoln Center, Long Wharf Theatre, and Old Globe. Additionally, Cariou made notable off-Broadway appearances in "Master Class", Ernest Hemingway's one-man show "Papa", and "Mountain". Moreover, he directed the Broadway production "Don't Call Back" and toured nationally as Cap'n Andy in "Show Boat", collaborating with acclaimed co-stars along the way.
Television Career
From 1985 to 1992, Len Cariou appeared alongside Angela Lansbury in multiple episodes of the popular mystery series "Murder, She Wrote", playing the role of Michael Hagarty, an Irish international man of mystery and a friend of Angela Lansbury's character Jessica Fletcher. The series, directed by various directors, follows Jessica Fletcher, a successful mystery writer who becomes involved in real-life murder cases and uses her sharp intellect to solve them.
In 1993, Cariou portrayed Buck Helm in the TV movie "Miracle on Interstate 880". Directed by Robert Iscove, the film tells the true story of the 1989 Loma Prieta earthquake in California, and the rescue efforts to save people trapped in the collapsed Cypress Street Viaduct. Cariou's character, Buck Helm, is one of the individuals affected by the disaster.
Cariou also made a guest appearance in an episode of the Canadian drama TV series "North of 60, in which he portrayed Sarah Birkett's estranged father – it explores life in the fictional community of Lynx River, focusing on the Indigenous population and the challenges they face.
In 1995, Len Cariou made history by becoming the first actor to portray Walt Disney in the TV movie "A Dream Is a Wish Your Heart Makes: The Annette Funicello Story". Directed by Bill Corcoran, the film is based on actress Annette's memoir, and chronicles her rise to fame as a Disney Mouseketeer and her struggles with multiple sclerosis. Cariou's portrayal of Walt Disney offers a glimpse into the life and impact of the renowned entertainment visionary.
In 1997, Cariou appeared in the "Star Trek: Voyager" episode "Coda". Directed by Nancy Malone, the episode revolves around Captain Kathryn Janeway, played by Kate Mulgrew, who finds herself trapped in a seemingly endless series of events involving her own death. Len portrays an alien entity that disguises itself as Admiral Janeway, the deceased father of Captain Janeway.
In 2010, Cariou took on the role of Louis Tobin in the drama series "Damages". Directed by various directors, including Allen Coulter, the series follows the legal and personal battles between high-stakes litigator Patty Hewes, played by Glenn Close, and her protégée Ellen Parsons, played by Rose Byrne. Cariou's character, Louis Tobin, is a wealthy businessman involved in a Madoff-like Ponzi scheme, serving as the main antagonist in the third season.
CBS's BLUE BLOODS Actors Tom Selleck, Donnie Wahlberg, Bridget Moynahan, Will Estes, Len Cariou and Amy Carlson ring the…

Posted by New York Stock Exchange on Wednesday, May 16, 2012
Throughout his career, Len Cariou has made notable appearances in several television shows. He has been seen in "The West Wing", "Law & Order", "The Practice", "The Outer Limits", and "Brotherhood", in which he had a recurring role as power broker Judd Fitzgerald from 2006 to 2007.
However, Cariou's most significant and enduring role in television is his portrayal of Henry Reagan in the long-running series "Blue Bloods". Created by Robin Green and Mitchell Burgess, the show centers around the Reagan family, a multi-generational clan of police officers and attorneys dedicated to upholding justice in New York City. Henry Reagan is the former New York City Police Commissioner and the patriarch of the Reagan family. His character serves as a moral compass and provides guidance to his children and grandchildren who follow in his footsteps.
Film Appearances
In "One Man" (1977), Len appeared alongside James Mason and Lindsay Wagner. Directed by Robin Spry, the film tells the story of an elderly man who refuses to leave his condemned house, leading to a confrontation with the authorities.
"The Four Seasons" (1981) featured Len Cariou alongside Alan Alda, Carol Burnett and Rita Moreno. Directed by Alan Alda, the film revolves around three couples who are close friends and take vacations together, exploring their relationships and personal struggles.
Len Cariou had a significant role in the film adaptation of Stephen Sondheim's musical "A Little Night Music" (1977). Starring alongside Elizabeth Taylor, Len played the character of Frederick Egerman in the movie directed by Harold Prince, which explores the romantic entanglements of several couples during a weekend in the country.
In Clint Eastwood's "Flags of Our Fathers" (2006), Len Cariou appeared alongside Ryan Phillippe and Adam Beach. The film tells the story of the Battle of Iwo Jima during World War II, and the lives of the soldiers who raised the American flag on Mount Suribachi.
"About Schmidt" (2002) featured Len alongside Jack Nicholson, Hope Davis and Dermot Mulroney; directed by Alexander Payne, the film follows the journey of a recently retired man who embarks on a road trip to attend his daughter's wedding, leading to self-reflection and personal discoveries.
"Thirteen Days" (2000) saw Len appearing alongside Kevin Costner, Bruce Greenwood and Steven Culp in the film directed by Roger Donaldson, which depicts the tense 13 days of the Cuban Missile Crisis in 1962 and the political and military decisions made by President John F. Kennedy and his advisors.
In the psychological thriller "Secret Window" (2004), Len Cariou starred alongside Johnny Depp. Directed by David Koepp, the film centers around a writer who is accused of plagiarism by a mysterious stranger, leading to a series of disturbing events.
Len Cariou had a role in the horror film "1408" (2007) alongside John Cusack. Directed by Mikael Håfström, the movie follows a skeptical writer who stays in a reportedly haunted hotel room, in which he experiences terrifying and supernatural events.
"The Onion Movie" (2008) featured Len Cariou in the nominal lead role. Directed by Tom Kuntz and Mike Maguire, the film is a satirical comedy that parodies various aspects of popular culture, including media and politics, using sketches and mock news reports.
In the Academy Award-winning film "Spotlight" (2015), Len appeared alongside an ensemble cast that included Mark Ruffalo, Michael Keaton, Rachel McAdams, and Stanley Tucci. Directed by Tom McCarthy, the movie tells the true story of the Boston Globe's investigative team, Spotlight, as they uncover the widespread child molestation scandal within the Catholic Church.
In "Death Wish" (2018), Len Cariou starred alongside Bruce Willis. Directed by Eli Roth, the film is a remake of the 1974 movie of the same name, with Len portraying Dr. Paul Kersey's father-in-law, adding emotional depth to the story of a man seeking justice for his family after a brutal attack.
Personal Life, Marriage, Wife, Children
Len has married three times. His first wife was Patricia Otter, with whom he has a daughter Laurel. From 1975 to 1978, he was married to Susan Barbara Kapilow. His third wife is Heather Summerhayes – the two have been married since 25 October 1986.