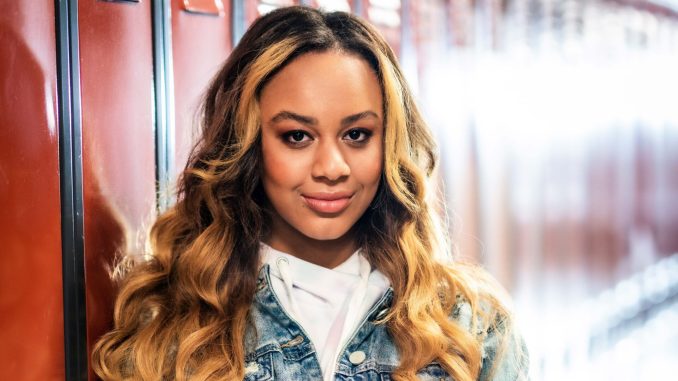 Nia Sioux is an American dancer, singer and actress, who gained fame for her participation in the reality TV show "Dance Moms", in which she showcased her exceptional dancing skills. She's also released her own music, and appeared in various television shows and films.
#TransformationTuesday Still performing! #BabyNia and #NiaNow ❤ pic.twitter.com/Sm31q98f54

— Nia Sioux (@NiaSioux) April 26, 2016
Nia Sioux Wiki: Age, Childhood, and Education
Nia Sioux Frazier was born on 20 June 2001, in Pittsburgh, Pennsylvania, USA, the daughter of Evan and Holly Frazier. She has two siblings, Evan Frazier Jr. and William Frazier. Nia's passion for dance ignited at the tender age of three, and her interest increased as she got older, which ultimately led her to "Dance Moms". Her dedication and natural talent led her to join the ALDC junior elite competition team, in which she and her mother, Holly, became original members. Nia's journey on "Dance Moms" commenced, capturing viewers' hearts worldwide.
According to reports, alongside her dance career, Nia pursued education and is attending the prestigious University of California, Los Angeles (UCLA).
"Dance Moms"
As a central cast member, she faced numerous challenges, often finding herself at the bottom of the pyramid. However, Nia's mother Holly, tirelessly advocated for her, demanding the attention and choreography that she believed Nia deserved. Despite accusations of typecasting and being assigned choreography below a competitive standard, Nia never wavered in her pursuit of excellence.
Throughout her time on the show, Nia showed remarkable growth, continually improving her technique year after year. Her stage presence was undeniable, and she captivated audiences with her ability to embody a wide range of characters. Nia's strengths shone particularly in pair work, in which she effortlessly connected with her dance partners.
Despite facing challenges, Nia achieved notable successes. She won her first crown at Sheer Talent Nationals with her breathtaking solo "Goodbye Maya". Nia's performances, including memorable solos such as "Bye Felicia", and captivating group dances such as "Amber Alert", "Where Have All The Children Gone", and "Free at Last", left a lasting impression on viewers.
Moreover, while part of "Dance Moms", Nia made her Broadway debut. In an interview, Nia made it clear that it was her talent and passion that caught the attention of James Walski, the creator, choreographer and director of the off-Broadway show 'Trip of Love'. James, a fan of the hit reality show "Dance Moms", handpicked Nia to be a part of the production, in which she displayed her versatile skills through various musical numbers. Her opening act, "Wipe Out", set the stage with an energetic and captivating performance. Nia's rendition of the upbeat and fun-filled number "These Boots Are Made For Walkin'" further highlighted her ability to command the stage and captivate the audience. One of the standout moments for Nia in the show was her featured ballet duet, "Moon River", which was re-choreographed to suit her.
'ALDC'
After Season 7B of "Dance Moms", Nia embarked on a new chapter in her dance career. She made the decision to leave the Abby Lee Dance Company (ALDC) and joined Dance Mechanics, where she continued to hone her skills and pursue her passion until her high school graduation. Nia's departure from ALDC marked a significant turning point, allowing her to explore new opportunities and further show her talent.
Notably, Nia's presence on the ALDC Junior Elite Competition team broke barriers and made history. As the first African-American member of the team, she shattered stereotypes and paved the way for other talented dancers including Nicaya Wiley, Camryn Bridges, Kamryn Smith and Paris Moore to follow in her footsteps.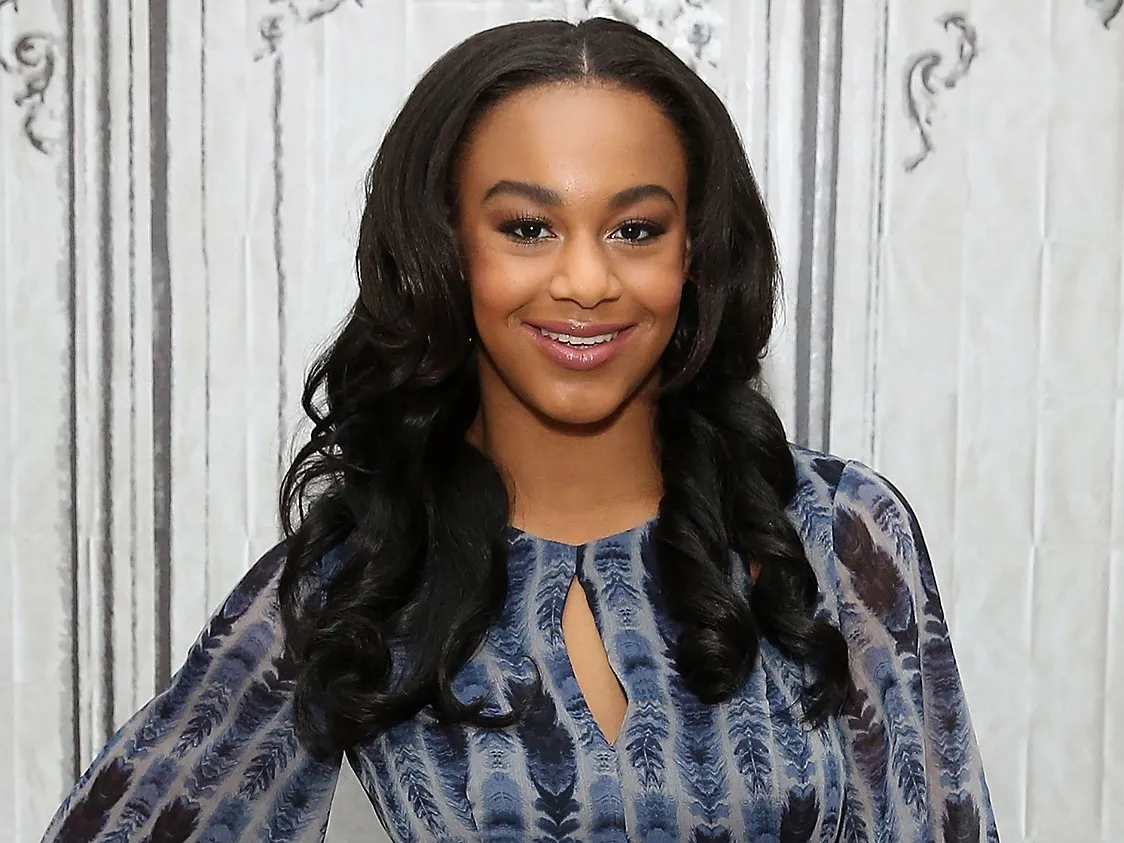 YouTube Stardom
Nia has expanded her creative endeavors beyond her appearances on "Dance Moms" by venturing into the world of YouTube. On her channel, aptly named Nia Sioux, she has shared a variety of engaging content, including dance videos that captivate viewers with her remarkable skills and artistry. She launched the channel back in 2015, and has since acquired over a million followers with more than 85 million views on her channel. Some of her most notable videos include "Star In Your Own Life", which is her official song, with 15 million views, then "I Snuck Into the JoJo Concert", with around 10 million views, and "Last Days On Dance Moms" with 4.5 million views, among many other videos.
Acting Career
Nia Sioux has also made a notable foray into acting. In the acclaimed TV series "The Bold and the Beautiful", Nia took on the role of Emma Barber, making a lasting impression on viewers. The show, which airs from 1987 to the present, follows the lives and dramatic exploits of the wealthy Forrester family and their fashion empire.
During her tenure in "The Bold and the Beautiful" from 2018 to 2019, Nia's character Emma brought fresh energy and a compelling storyline to the series. As a talented young dancer working at Forrester Creations, Emma finds herself entangled in the complex dynamics of the Forrester family. Through her journey, she faces various challenges, love interests, and personal growth, all the while navigating the glamorous yet treacherous world of high fashion. Nia shared the screen with a cast including Heather Tom, Thorsten Kaye and Katherine Kelly Lang, who portrayed key characters in the show.
One of Nia's noteworthy acting roles came in the TV series "Sunnyside Up", in which she portrayed Lily McKay. The series aired from 2019 to 2020, and follows the lives of a diverse group of friends living in Sunnyside Beach as they navigate various adventures and challenges; Nia had the opportunity to work alongside talented co-stars, including Kaycee Rice and Nina Lu.
In 2021, Nia expanded her acting repertoire with two noteworthy projects – the film "I Am Mortal", in which she portrayed the character Sonitas, and featuring an ensemble including Sean Gunn, John Harlan Kim, Nina Kiri, Eloise Smyth, Jasmine Carmichael, Lauren Lindsey Donzis and Abraham Lewis. "I Am Mortal" takes viewers on a gripping journey set in a dystopian future, exploring themes of immortality and the consequences of tampering with human life.
Additionally, Nia took on the role of Hanna Brooks in the TV movie "Imperfect High". This compelling drama delves into the lives of high school students, dealing with the pressures of academic success, social expectations, and substance abuse.
She is now working on several projects, including the film "The Lies I Tell Myself", which is yet to receive its premiere date.
Net Worth
According to sources, Nia Sioux's net worth is estimated at $2 million, as of mid-2023.
Personal Life, Dating, Boyfriend, Single
As of 2022, Nia Sioux has been in a relationship with Gabriel Hawkins; the two met at the University of California. Previously, she dated musician Bryce Xavier, but the two broke up back in 2018.
Appearance and Body Measurements
Nia Sioux has black hair and brown eyes. She stands at a height of 5ft 8ins (1.73m), weighs approximately 140lbs (63kgs), with vital statistics of 34-26-35, bra size 35B.