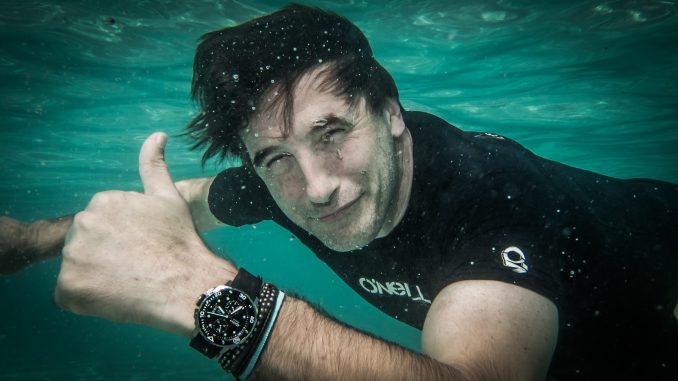 Who is William Baldwin?
William is an American actor, known for his work in film and television. He gained prominence for his roles in movies such as "Backdraft" and "Sliver", and TV series such as "Dirty Sexy Money" and "Parenthood". Baldwin is part of the Baldwin acting family, which includes his brothers Alec, Daniel, and Stephen Baldwin.
William Baldwin Wiki: Age, Childhood, and Education
William Joseph Baldwin was born on 21 February 1963 in Massapequa, New York State, USA. He is the son of Alexander Rae Baldwin II and Carol M. Baldwin and has three brothers, Alex, Daniel, and Stephen, and two sisters, Beth and Jane.
Of Irish and French ancestry, William attended Alfred G. Berner High School and, after matriculation, enrolled at Binghamton University. During his university years, William was a varsity wrestler. He eventually obtained a degree in political science.
Career Beginnings
Prior to his acting career, William Baldwin gained recognition as a fashion model for Calvin Klein. However, it was in the late 1980s and early 1990s that he rose to stardom with several notable projects. In 1989, he starred in the TV movie "The Preppie Murder" alongside Danny Aiello and Lara Flynn Boyle. The film dramatizes the real-life murder case of Robert Chambers and garnered attention for Baldwin's compelling performance.
Rise to Stardom
Also in 1989, Baldwin had a minor role as a U.S. Marine in the critically acclaimed film "Born on the Fourth of July" directed by Oliver Stone. The movie starred Tom Cruise and explored the experiences of Vietnam War veterans. Although Baldwin's role was minor, his involvement in such a significant film marked a stepping stone in his career.
Baldwin's first featured film was the 1990 crime thriller "Internal Affairs", in which he starred alongside Richard Gere and Andy García. Directed by Mike Figgis, the movie delves into the corrupt practices within the Los Angeles Police Department and showcases Baldwin's ability to portray complex characters.
In 1990, Baldwin appeared in the psychological thriller "Flatliners", directed by Joel Schumacher. The film follows a group of medical students who experiment with near-death experiences, leading to terrifying consequences. Baldwin shared the screen with acclaimed actors such as Julia Roberts, Kevin Bacon and Kiefer Sutherland, and further establishing his presence in the industry.
Back when William Baldwin was 💗 BILLY 💗Reignite your 90's 🔥 when you see #Backdraft on September 8! Get tickets: ow.ly/o9Vd50FM2vm

Posted by Fox Berkshire on Saturday, August 7, 2021
Baldwin's portrayal of Chicago firefighter Brian McCaffrey in the 1991 film "Backdraft" solidified his position as a leading actor. Directed by Ron Howard, the movie explores the intense and dangerous world of firefighting. Baldwin starred alongside Kurt Russell and a cast that included Donald Sutherland, Scott Glenn, Rebecca De Mornay and Robert De Niro.
In 1993, Baldwin shared the screen with Sharon Stone in the erotic thriller "Sliver". Directed by Phillip Noyce, the film revolves around a mysterious apartment building where voyeurism and danger intertwine. Baldwin's performance as a tenant caught in a web of seduction and deceit earned him the MTV Movie Award for Most Desirable Male.
Although Baldwin was considered for the role of Batman in "Batman Forever" (1995), the role eventually went to Val Kilmer. However, he did star alongside supermodel Cindy Crawford in the 1995 action thriller "Fair Game". The film follows a lawyer and a police officer who become targets of a ruthless assassination plot.
Continued Success
Continuing his success, Baldwin appeared in the low-budget film "Curdled" (1996). Directed by Reb Braddock, the film tells the story of a young woman who becomes obsessed with crime scenes and starts working as a crime scene cleaner. In 1998, Baldwin starred in the satirical political comedy "Bulworth", directed by Warren Beatty. The film revolves around a disillusioned politician who, after a near-death experience, starts speaking his mind without a filter.
In 1999, Baldwin delved into the science fiction genre with the thriller film "Virus". Directed by John Bruno, the movie follows a group of scientists and survivors who must battle against a malevolent extraterrestrial entity that threatens to wipe out humanity. The same year, Baldwin teamed up with Jamie Lee Curtis and Donald Sutherland for the Showtime movie "Brotherhood of Murder". Directed by Martin Bell, the film is based on the true story of Tom Martinez, an FBI informant who infiltrates a white supremacist group; Baldwin portrayed Martinez in this gripping drama.
In 2001, Baldwin played a leading role in the HBO TV film "Double Bang", portraying a cop caught up in a web of corruption and deceit. Throughout the 2000s, he appeared in various films, including "The Squid and the Whale" (2005) and the comedy "Forgetting Sarah Marshall" (2008), alongside Jason Segel and Kristen Bell.
From 2010 to 2012, Baldwin gained recognition for his role as Dr. William van der Woodsen in the TV series "Gossip Girl". He played the father of Serena and Eric van der Woodsen, navigating the complicated lives of Manhattan's elite.
In recent years, Baldwin had a recurring role in the reboot of "MacGyver" (2016-2020) and starred in the series "Too Old To Die Young" (2019). However, his current focus lies in the Canadian drama series "Northern Rescue" (2019-present), in which he not only stars but is also an executive producer. The show follows a search and rescue commander who relocates with his three children to a small northern town after the death of his wife.
In 2021, Baldwin appeared in "War of the Worlds: Annihilation", a science fiction film that continues the story of H.G. Wells' classic novel, in which he played a pivotal role in the battle against an alien invasion. In 2022, he starred in the horror film "Candyland", facing terrifying supernatural forces in an isolated town, which co-starred Olivia Luccardi, Sam Quartin, and Eden Brolin.
He has a dozen projects in the works, including films "You Are Here" and "Billie's Magic World", scheduled to premiere late in 2023.
Net Worth
According to authoritative sources, William Baldwin's net worth is estimated at $6 million, as of mid-2023.
Personal Life, Marriage, Wife, Children
William Baldwin has been married to Chynna Phillips, a talented singer from the renowned music group Wilson Phillips since 1995. Chynna is the daughter of musicians John Phillips and Michelle Gilliam. The couple has been blessed with three children: daughters Jameson (born in 2000) and Brooke (born in 2004), as well as son Vance (born in 2001).
Baldwin divides his time between two residences, located in Santa Barbara, California, while the other is situated in Bedford Corners, New York. Interestingly, his New York estate is conveniently located just 30 minutes away from his brother Stephen's estate in Nyack, New York.
Twitter Controversy
During the release of Twitter files in December 2022, new information emerged. On 6 November 2022, the FBI's National Election Command Post made a formal request to Twitter, urging them to address the issue of certain Twitter accounts, including William Baldwin's, which were allegedly spreading disinformation regarding the upcoming election. Twitter decided not to take any action, but provided a response to the request on 8 November.
Appearance and Body Measurements
William Baldwin has black hair and green eyes. He stands at a height of 6ft 2ins (1.88m), while he weighs approximately 185lbs (84kgs). His vital statistics are unknown, but he has average figures.