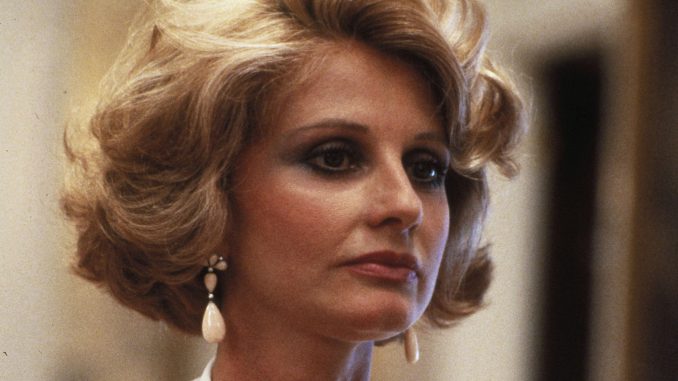 Who was Jill Ireland?
The late British actress Jill Dorothy Ireland was born in London, England, on 24 April 1936, meaning that Taurus was her zodiac sign. She appeared in 54 TV series and movies prior to her death in 1990, and is perhaps still remembered best for playing Lucy Simpson one of the main characters in the 1975 crime sports movie "Hard Times", written and directed by Walter Hill, and which also starred Charles Bronson and James Coburn; it follows a drifter who's become a prize-fighter in the Depression Era.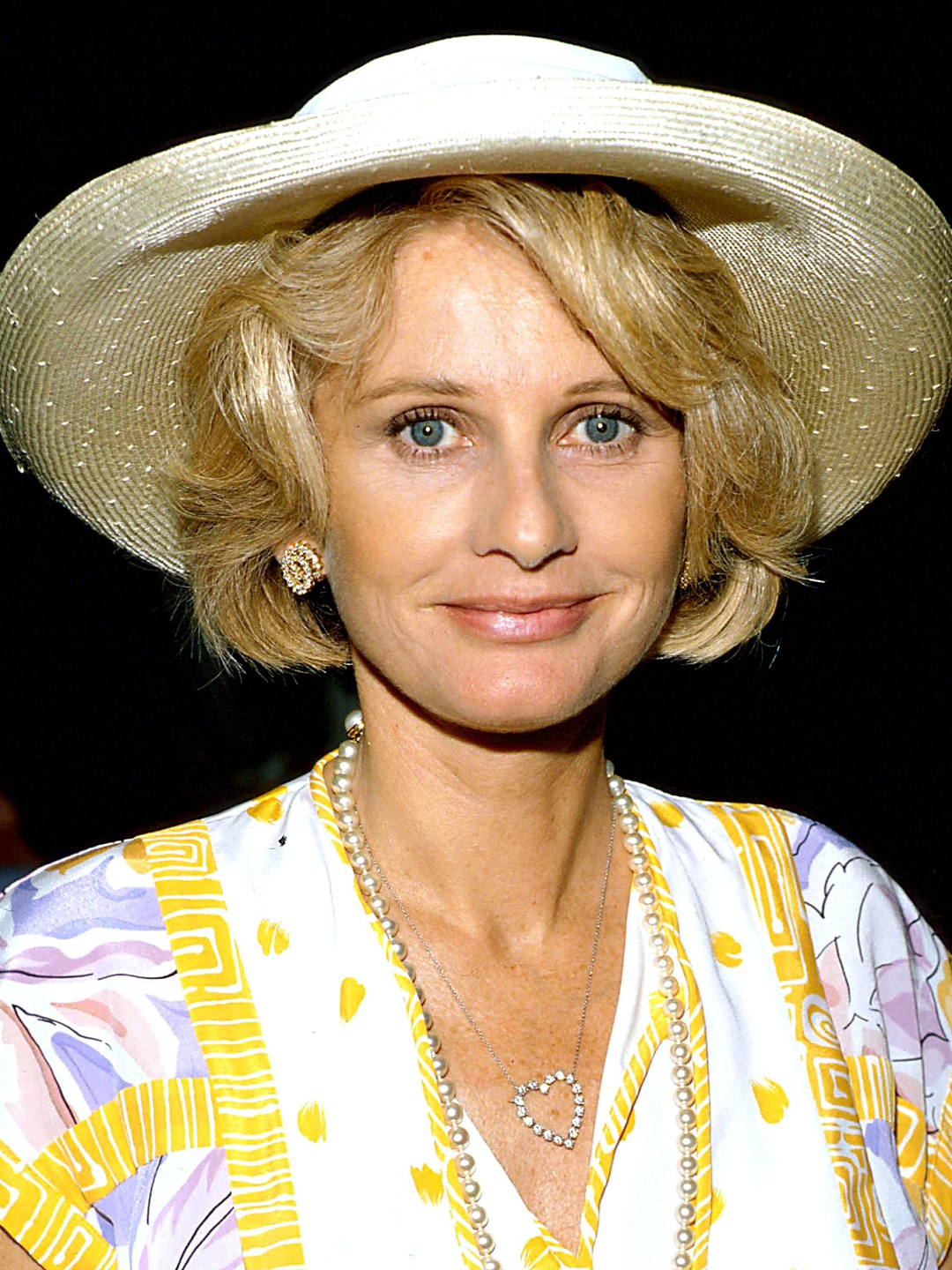 Education and early life
Jill was raised alongside her brother John Ireland in London, by their mother Dorothy and father Jack, however, she rarely spoke about her family in public, because she respected their privacy.
She became interested in acting while attending a local high school in London, and starred alongside her peers in a couple of school plays; Jill was also passionate about dancing and singing, and these skills later helped with her acting career.
She matriculated in 1954, and then focused on acting, rather than to go after a college degree.
Roles in movies
Jill's debut film role was playing The Other Woman in the 1955 comedy "No Love for Judy", and the same year saw her appear in both the musical "Oh… Rosalinda!!" and the comedy "Simon and Laura".
She gained recognition in 1957, when cast to play Jean in the crime drama "Hell Drivers", written and directed by Cy Endfield, and which starred Stanley Baker, Herbert Lom and Peggy Cummins. It follows the life of a rookie trucker, and the film was nominated for a BAFTA Film Award for Best British Screenplay.
Jill had only a couple of film roles in the '60s – the 1962 comedy "The Battleaxe", another 1962 comedy "Twice Round the Daffodils", and the 1968 war western "Villa Rides".
The year 1970 saw her star as Nicole in the crime mystery "Rider on the Train", directed by Rene Clement, and which also starred Charles Bronson and Marlene Jobert. It follows a sex maniac who's escaped from prison in France, and a US Army colonel who's trying to catch him; the film won two of its four award nominations. Jill appeared in three other movies in 1970: the romantic comedy "London Affair", the action crime thriller "Violent City", and the crime action "Cold Sweat".
In 1973, she starred as Catherine in the action adventure "Chino", directed by John Sturges and Duilio Coletti, and which also starred Charles Bronson and Marcel Bozzuffi. It tells the story of a runaway teenager who's befriended a mixed-race horse breeder. A couple of Jill's following roles were in the 1975 action adventure "Breakout", the 1976 romantic western "From Noon Till Three", and the 1979 crime action "Love and Bullets".
She played Charia O'Rourke in the 1980 science fiction comedy "The Girl, the Gold Watch & Everything", directed by William Wiard, and starred Robert Hays, Pam Dawber and Zohra Lampert; it follows a man who's inherited a watch from his millionaire uncle that can stop time.
Jill's final three roles were in the 1982 crime action "Death Wish II", and in 1987 the action thriller "Assassination" and the crime action "Caught".
Roles in TV series
Jill appeared in only a couple of TV series, as she spent her career focused on winning movie roles. Her debut TV series role was playing Sybil Vane in the 1961 episode "The Picture of Dorian Gray" of the drama "Armchair Theatre", and she was then cast to appear in an episode of the drama "Probation Officer", the crime drama "Ghost Squad", and the mystery "The Cheaters".
Remembering #JillIreland (RIP), who starred as "Marian Starett" in the ABC western series #Shane, and had a memorable role in the #StarTrek episode "This Side Of Paradise" as Leila Kalomi, btd 1936. pic.twitter.com/naqKCrGdtS

— Silver Age Television 📺 (@SilverAgeTV) April 24, 2019
The year 1966 saw her star as Marian Starett in all the 17 episodes of the western "Shane", which also starred David Carradine and Tom Tully, and follows Shane who's working for the Starett family, protecting them from rancher Ryker and others who wish to harm them. Jill went on to make a guest appearance in the 1967 episode "This Side of Paradise" of the action science fiction adventure "Star Trek", and the remainder of the '60s saw her appear in an episode of the action crime adventure "The Man from U. N. C. L. E.", the crime action "Mannix", and the adventure western "Daniel Boone".
She had only one other TV series role, playing Ann Loring in the 1972 episode "The Ghost of Sorworth Place" of the fantasy horror "Night Gallery".
Other credits
Jill co-produced the popular 1984 action thriller movie "The Evil That Men Do", and the 1986 crime action film "Murphy's Law", while the 1991 biographical movie "Reason for Living: The Jill Ireland Story" was based on her book "Life Lines".
She received special thanks (posthumously) for the 2010 documentary movie "1 a Minute".
Some of Jill's final talk-show appearances were in "The New Hollywood Squares", "Wogan" and "Today".
Awards and accolades
Jill received her own star on the Hollywood Walk of Fame on 20 June 1989.
Love life and marriages
Jill was married twice and had five children. She and her first husband, British actor David McCallum Jr. met while shooting together for the movie "Hell Drivers" on 28 March 1957, and married on 11 May of the same year. She gave birth to their first son Paul McCallum by the end of the '50s, and their second son Valentine followed on 10 October 1963; Jill and David also adopted a third son Jason David McCallum, born in 1963, but he died from an accidental drug overdose in 1989.
The two divorced in 1967, and Jill married the late American actor Charles Bronson in the following year; they met while shooting together for the 1963 war adventure movie "The Great Escape". Jill gave birth to their daughter Zuleika Bronson on 4 August 1971, while they then adopted their second daughter Katrina Holden Bronson.
Jill and Charles were together until her death. Charles died in 2003
Jill Ireland and Charles Bronson were married from 1968 until her death in 1990. See her on SHANE — 10a ET on gettvWhat's your favorite Jill Ireland role?

Posted by getTV on Saturday, March 27, 2021
Interesting facts and hobbies
Both of Jill's husbands starred in the 1963 movie "The Great Escape".
The final movie in which she starred alongside her husband was the 1987 "Assassination", in which she played the wife of US President, and was protected by her husband Charles' character who was a secret service agent.
Only three months before her death, Jill and her son Valentine co-wrote the song "Deal With It".
Jill was a huge lover of animals, and owned a horse farm in both California and Vermont.
She was a philanthropist and worked with many charity organizations.
Jill liked to travel around the US, mostly to shoot for her movies and TV series.
Death and wealth
It was in 1984 that Jill was diagnosed with breast cancer, and this motivated her to author two books about her battle against the disease; she was writing her third book when she died on 18 May 1990, aged 54. Jill was a spokesperson of the American Cancer Society, and was presented with their Courage Award by the late US President Ronald Reagan.
Jill's net worth at the time of her death was estimated at over $10 million.