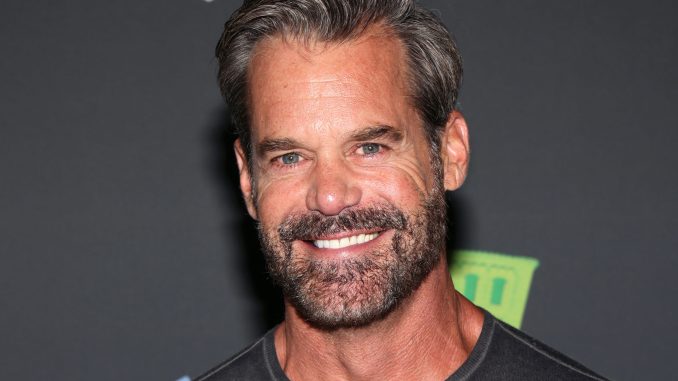 Tuc Watkins
The American actor Charles Curtis "Tuc" Watkins III was born on 2nd September 1966 in Kansas City, Kansas, USA. Tuc's best-known roles are his portrayals of Mr. Burns in "The Mummy", Hank in "The Boys in the Band", and Bob Hunter in "Desperate Housewives"; other notable projects include his work in "Uncoupled" and "The Other Two".
Raised in Kansas City, Tuc studied communications with a triple minor in theatre, psychology and French at Indiana University. He has one sibling: a younger sister named Courtney, born in 1968.
Career
Tuc's career started off with a steady stream of guest appearances in "Baywatch", "Sisters", "Melrose Place" and other TV series. From 1994 to 1996, he played the devilish conman David Vickers in "One Life to Live"; as soon as he left the role, he delved into playing Dr. Pierce Dorman in "General Hospital". Pierce was killed off in 1997 after being stabbed by The Tin Man on orders of Hernando Rivera, one of the show's many antagonists.
From 1999 to 2001, Tuc starred as Malcolm Laffley in "Beggars and Choosers", which was quietly shelved after two seasons for unspecified reasons. His film debut came in 1999, with a role in "I Think I Do", a small-budget independent romcom in which Tuc played Sterling Scott, Alexis Arquette's onscreen boyfriend. Tuc's underwhelming role was eclipsed by his first appearance in a big studio production when he played Dr. Burns in "The Mummy". From then on, he enjoyed a much more successful career, guest starring in "CSI", "NYPD Blue", "Six Feet Under", and other long-running series.
From 2001 to 2010, the actor also appeared in dozens of episodes of "One Life to Live", joining the cast on a regular basis from 2003 to 2006 and again in June 2010. In 2008, David Vickers was named the "Most Entertaining Male Character" of the year by Soap Opera Digest.
Tuc joined the cast of "Desperate Housewives" as gay lawyer Bob Hunter in October 2007. From seasons four to six, Bob was a recurring character who later became a series regular. After years of living in fast-paced Chicago, Bob and his husband relocated to the suburbs in search of a quiet life; however, their time at Wisteria Lane was marred by a number of unpleasant events, such as the strangulation of Julie Meyers, which took place on his property.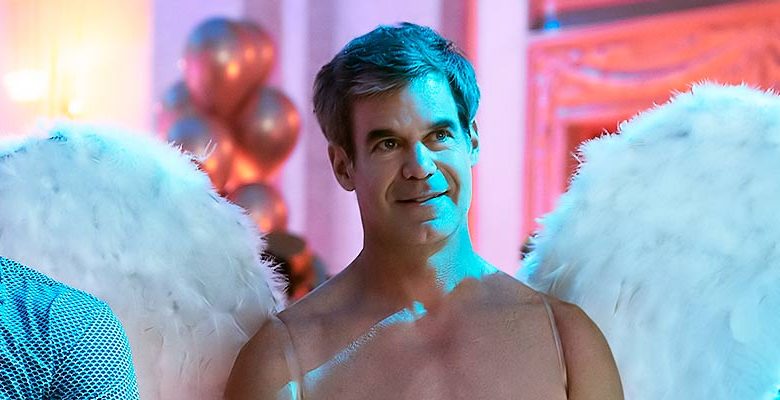 Despite getting off to a bad start with his neighbors, Bob later became a pilar of support for the Housewives, and even acted as Bree Van de Kamp's lawyer when she was arrested in season eight for living off immoral earnings. Tuc was part of the show until its series finale in May 2012.
When "Desperate Housewives" came to an end, Tuc began playing Pistol Pete in "Parks and Recreation", an Emmy-nominated comedy series that aired for seven seasons and starred Rashida Jones and Aubrey Plaza. Other recurring roles include his portrayal of Joe Miller in "Awkward" and of Judge Stephen Schaeffer in "Major Crimes"; however, both roles petered out after a season.
After a few uneventful years, Tuc's career revival came in 2018 when he was cast as Hank in "The Boys in the Band". The Broadway production opened at the Booth Theatre in May 2018, and ran until August of the same year, starring Michael Benjamin Washington, Robin de Jesús, Matt Bomer, and Zachary Quinto to name a few; like the characters, all of the actors who were part of the production are openly gay. In 2019, the production won a Tony Award for Best Revival of a Play.
Two years later, Tuc reprised his "The Boys in the Band" role in the Netflix film of the same title. released on the streaming platform in September 2020, and received fairly positive reviews.
In the same year, Tuc landed a recurring role in season two of the darkly humorous Showtime comedy series "Black Monday". Working alongside Regina Hall, Don Cheadle and Casey Wilson among others, Tuc played Congressman Roger Harris; the series follows the employees of Jammer Group, a Wall Street trading firm, during the year leading up to "Black Monday", which is when the international stock markets famously crashed in 1987.
Tuc's latest roles include playing Troy in "The Other Two" (2021), and Colin McKenna in "Uncoupled" (2022).
Personal Life
Tuc came out as gay in 2013 during an explosive interview with Marie Osmond for her Hallmark Channel talk show "Marie". The news was quickly picked up and reported on by hundreds of news outlets around the globe, partly due to the rumors regarding Tuc's sexual orientation that he had never confirmed or denied until then.
Just four months prior to the interview, Tuc welcomed twins named Catcher and Curtis via surrogate, which came as a major life change. "When I was young, I knew three things," the actor told Marie. "I knew I was gay, I knew one day I was gonna be a dad, and I knew that Gene Wilder's 'Willy Wonka and the Chocolate Factory' was going to be the best movie of all time."
Tuc married his boyfriend Andrew Rannells in 2019. Andrew, who was born in 1978 in Omaha, Nebraska, is a film, stage, television and voice actor, who joined the entertainment industry at just sixteen years old. In an interview, Andrew previously revealed that he knew he was gay since high school, and came out to his family when he was eighteen.
Tuc and Andrew met in 2018 while playing a couple in "The Boys in the Band", and soon became serious. As both actors have busy filming schedules, juggling work and parenthood can be hard at times; however, the couple have a strong support system, and are helped out by family members whenever necessary.
Both men are fiercely protective of their twins' privacy and have so far managed to successfully shield Catcher and Curtis from the intrusive press.