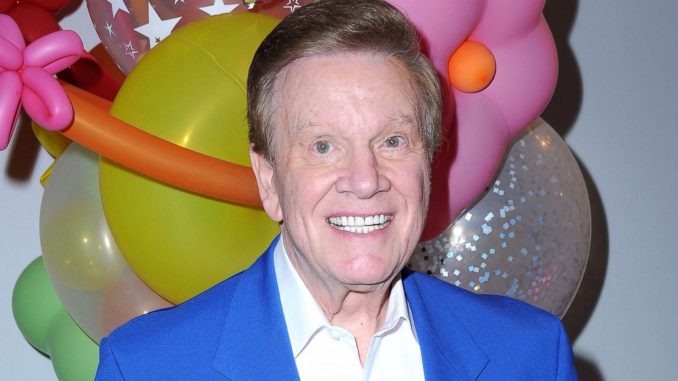 Wink Martindale
Born on 4th December 1933, in Jackson, Tennessee, USA, Wink Martindale is a well-known radio personality, disc jockey, and game show host with a career spanning six decades. His best-known hosting gigs include "Gambit", "Tic-Tac-Dough", and "High Rollers".
Radio Career
Wink's radio career commenced when he was just 17 years old and began working as a disc jockey for a local station, earning the humble sum of $25 a week. He was later lured away by WDXI, Jackson's only other station at the time. During his college days at Memphis State University, Wink hosted mornings at WHBQ while studying for his Bachelor of Science degree.
In July 1954, Wink was showing his friends around the WHBQ studio when he realized that his colleague Dewey Phillips, who worked the late-night shift, had received plenty of reactions from listeners after airing Elvis Presley's first release – "That's All Right" – had been recorded just five days prior at Sam Phillips's recording studio.
As Sam was in the WHBQ studio on the first airing night and had Elvis's number, Dewey wanted to interview the singer during his program. However, when Wink tried to get in touch, Elvis's mother Gladys answered the call and reportedly said that her son had gone to a movie theater as he was so nervous. Gladys and her husband later brought Elvis to WHBQ, where he was interviewed by Dewey without realizing that he was on air.
In 1959, Wink's version of the spoken-word song "Deck of Cards" soared to the No. 7 spot on the prestigious Billboard Hot 100 chart, eventually selling over a million copies. In April 1963, it made an unlikely comeback and peaked at No. 5 on the UK Singles Chart. 1959 was an undeniably good year for Wink, as he began working mornings at KHJ in Los Angeles, California. A year later, he switched over to KRLA's morning show, finally settling down with KFWB in 1962.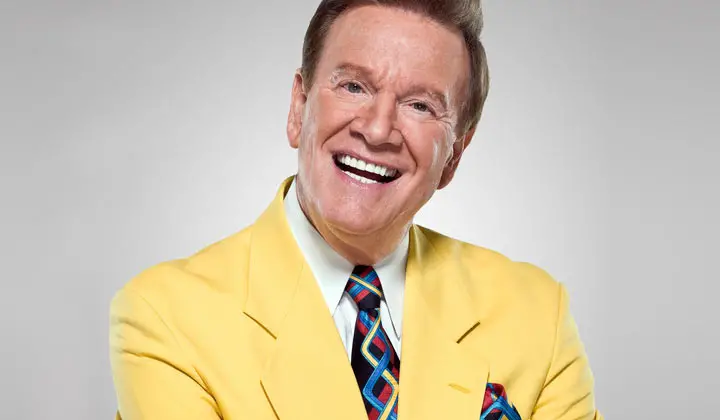 The late sixties and early seventies were a prolific time for the veteran broadcaster, who worked at KMPC, KGIL, KJQI, and even had his own short-lived segment on KABC named "Wink and Bill Show". In 1967, the Tennessee native also acted in a short documentary film which imagined life in the year 1999; the futuristic documentary predicted Internet commerce and other modern-day comforts which seemed unfathomable back then.
TV Career
Wink's first TV role was as the host of a science-fiction children's program, "Mars Patrol", which aired on local Memphis network WHBQ-TV in 1956. During his time at WHBQ, Wink also hosted "Teenage Dance Party"; his friend, Elvis Presley, appeared in a June 1956 episode of the show.
From 1964 to 1965, Wink was the host of the NBC game show "What's This Song?". He would take on a similar gig five years later when he hosted "Words and Music", a song-recognition game show also hosted for NBC. However, his big break came in 1972, when he became emcee on the then-new CBS game show "Gambit". After hosting the original show until 1976, Wink went on to host a revival in the early 1980s.
To this day, Wink is best-known for his emcee role on "Tic-Tac-Dough", hosting the revived series from 1978 to 1985. With "Tic-Tac-Dough" being one of the most popular game shows of the time, Wink became a household name and was inspired to form Wink Martindale Enterprises, his own production company which focused on the development of game shows.
Happy birthday to game show legend Wink Martindale!The host of TIC-TAC-DOUGH, CAN YOU TOP THIS, GAMBIT and more is 87 today! What do you remember him from?

Posted by getTV on Friday, December 4, 2020
Taking a professional gamble, Wink left "Tic-Tac-Dough" to host his first original show, a co-production with Merv Griffin named "Headline Chasers". Unfortunately for the disc jockey, "Headline Chasers" was cancelled after just one season. His next venture, a Canadian game show named "Bumper Stumpers" which was produced for USA Network and Global Television, was far more successful, airing on Canadian and American television for three years.
In 1986, Wink launched Martindale/Gilden Productions, a partnership with Jerry Gilden that soon landed a game show development contract with CBS. The partnership was a lucrative one, as in 1988 Martindale and Gilden secured licensing rights to develop shows based on the Parker Brothers' games.
Wink started off the 1990s by producing and launching "The Great Getaway Game", which aired on Travel Channel. A couple of years after the show was shelved, Wink worked with The Family Channel and Bill Hillier to produce interactive game shows that allowed viewers to play and win prizes from home, which was a novelty concept. Four series were commissioned, with two of them being "Trivial Pursuit" and "Shuffle and Boggle"; naturally, Wink hosted all of them. Although the idea was an original one, "Trivial Pursuit" was the only interactive game to be moderately successful.
Next, in 1996, Wink hosted "Debt", the Lifetime Channel's highest-rated quiz show which saw its contestants desperately try to alleviate their financial situations by competing in varying categories. "Debt" was cancelled in 1998 due to having a predominantly male viewership, despite Lifetime's target audience being female;, over a decade would pass until Wink's next game show hosting gig.
Wink's career, which slowed down considerably in the new millenium, has nonetheless been a remarkably long and fruitful one. From receiving a coveted Hollywood Walk of Fame star in 2006, to being inducted into the American TV Game Show Hall of Fame the following year, many would say that Wink has accomplished professional milestones that most people could only dream of.
Personal Life
Wink tied the knot with his first wife, Madelyn Leech, in 1954; the couple welcomed four children to the world. prior to their divorce in 1972, In 1975, Wink found love for the second time and exchanged his vows with Sandy Ferra.
These days, Wink – who remains hard at work with a YouTube channel and the occasional hosting job – lives with his wife Sandy and their pet dogs, which are named after the various game shows he once hosted. The born-again Christian has conservative political opinions which he's often endorsed in public; his ex-wife, Sandy, once dated his old friend Elvis Presley.