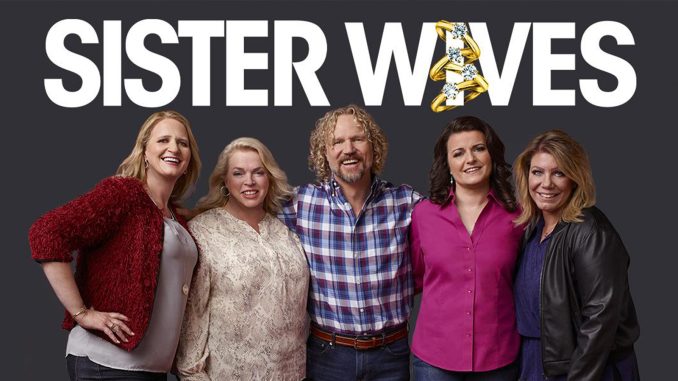 TV star Kody Brown has been in the news non-stop lately, after two of his four wives walked away from him, and he divorced the third. The famous polygamist is deep in the midst of a well-documented family feud, and things are looking nasty for him as it's been reported that his ex-wives Meri, Christine and Janelle are looking for legal counsel to put him on spousal support.
Since joining the reality TV industry in 2010, Kody – and his family – have made a living out of allowing millions of fascinated viewers a peek into their unusual lifestyle, week after week. With over a dozen seasons of the TLC smash hit "Sister Wives" under his belt, Kody is pretty much a household name these days: but unfortunately for him, not all publicity is good publicity.
Following the failure of his spiritual marriages, Kody has been struggling to keep his public image intact, especially as his ex-wives rally around each other in a display of true sisterhood. It's more important than ever for the three women to stick together, given that they all share several children with Kody; sadly, he's often been filmed arguing with his oldest kids, especially when it comes to their opinion of his wife Robyn. For a long time, many of the family members felt that he put Robyn and her children above their needs, and in the end, Kody's actions proved them right.
In season 16, Kody decided to uproot the family from Las Vegas to Arizona with little to no explanation. Having bought a plot of land on Coyote Pass in 2018, the patriarch and his wives spent the whole season figuring out how to split up the land in such a way that everyone was happy with the arrangement. Obviously, this was easier said than done, as some of the Browns wanted to move back to Utah.
At first, Kody's intentions were to build a giant house on the land for everyone to live in. however, the wives wanted their own space and separate homes. The logical solution would've been to split the land – which cost a total of $820,000 – evenly between the five adults, leaving each one with 2.8 acres to do as they saw fit. In the end, Meri and Christine lived on the larger parcels while Janelle, Robyn, and Kody lived on the smaller ones.
The Coyote Pass situation became even more complicated when Christine confirmed her separation from the reality TV mogul in November 2021. Kody now had two options: buy her out, or sell her part and split the proceeds. It's also important to note that none of them could build on the land until it was paid off in full. Nevertheless, Coyote Pass became the least of Kody's problems, when Janelle walked away months after his separation from Christine.
In December 2022, Meri shockingly confessed that Kody had separated from her and made it clear that there would be no reconciliation. "Sister Wives" fans and followers of the family were stunned, as Kody previously implied that he couldn't, or wouldn't leave any of his wives, but they might do so. Since then, Kody has badmouthed his ex-wives in public on several occasions, whereas Robyn is preferring to stay out of the drama.
If Kody's ex-wives really were to put him on spousal support, it would spell disaster for him and Robyn. In happier times, Meri and Janelle were the primary breadwinners of the family, whereas Christine had the difficult task of raising Kody's joint huge brood of children. It soon became noticeable that Kody and Robyn were depending on the other wives' goodwill to lead comfortable lifestyles, and since Meri, Janelle and Christine have gone, the remaining Browns are feeling the pinch.
Robyn joined the family in 2010, and entered the Brown family unit with three children from her previous relationship. In 2014, Kody divorced his legal wife Meri, after three decades of union, in order to marry Robyn and legally adopt her children. Suddenly, Meri was demoted from her matriarchal position and Robyn took her spot as the only wife with guaranteed legal rights if something were to happen to Kody, or if he wished to divorce her. Unfortunately for Robyn, this is a double-edged sword, as she is now also liable for any spousal support or similar payments that Kody might have to make in the future.
All is unveiled in tomorrow night's two-hour Sister Wives block. Tune in to the Sister Wives finale Sunday 8/9c followed by the Tell All special at 9/8c on TLC

Posted by Sister Wives on Saturday, February 28, 2015
Fans of "Sister Wives" took an immediate disliking to Robyn almost as soon as she joined the Browns, giving her the nickname of "Sobbin' Robyn" because she often cried when things didn't go her way, or when she was called out by other members of the family. She was heavily criticized for hiring a nanny for her children, given that Kody already spent almost all his time with them, while ignoring his other sons and daughters. Furthermore, Robyn's credit card debt had been generously paid off by Meri and Janelle, so that she could qualify for a home loan.
Viewers of the series are hoping that Meri, Janelle and Christine make life difficult for Kody and Robyn, but as all parties involved have already filmed the 18th season of "Sister Wives", it doesn't seem that likely. With that said, there have often been rumors of bad blood between Janelle and Kody, especially since he argued with their two eldest sons, Gabriel and Garrison, over their attitude towards Robyn. This, allegedly, was the tipping point in Janelle and Kody's disastrous spiritual marriage, as she walked away just a few months later.
Christine and Kody have also argued on- and off-screen over the years, with Kody sensationally claiming that he wasn't attracted to her even on their wedding day. Meanwhile, the situation between Kody and Meri is much vaguer, but the former couple have also had more than their fair share of ups and downs in the last three decades, and counting.
One of Kody's many sons recently confirmed that season 18 of "Sister Wives" will air in late 2023, having been filmed in late 2022, meaning that the newest episodes will probably focus on the Browns' everchanging family dynamics. We'll possibly find out what's going to happen to Coyote Pass, and whether or not Christine, Janelle and Meri plan to sue Kody. Make sure to stay tuned!