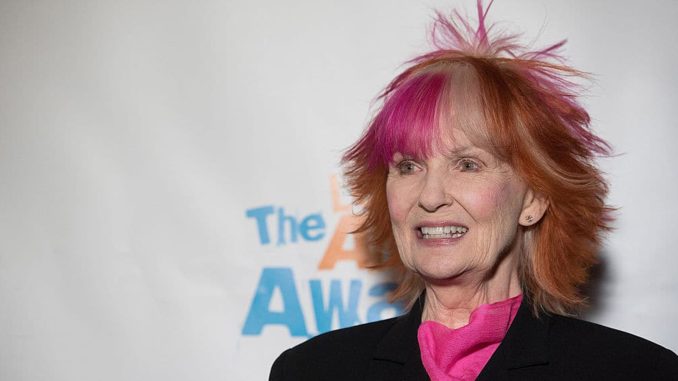 Who is Johnny Angel?
Retired American actress and singer Michele Ann Marie 'Shelley' Fabares was born in Santa Monica, California USA, on 19 January 1944, making Capricorn her zodiac sign. She appeared in nearly 100 TV series and movies prior to retiring from acting in 2006, while she's probably still known best for portraying the supporting character Mary Stone in 191 episodes of the family comedy series "The Donna Reed Show", created by William Roberts, and which starred Donna Reed, Paul Petersen and Carl Betz. It follows the life of a loving mother and wife, the series aired from 1958 through 1966, and won three of its nine award nominations.
Happy birthday to singer and actress Shelley Fabares who was born Michele Ann Marie Fabares on this date January 19,…

Posted by The Wrecking Crew on Tuesday, January 19, 2021
Education and early life
Shelley was raised in Santa Monica alongside her older sister Nanette 'Smokey', by their mother Elsa R. Eyler who suffered from Alzheimer's disease and passed away in 1992, and father James Alan Fabares who died aged 68 on 10 December 1977.
Shelley's career in the entertainment industry was launched when she was three, as she began appearing in commercials; she was 11 when she made her debut TV series appearance, playing Rebecca Gibbs in the 1955 episode "Our Town" of the musical comedy "Producers' Showcase", and she then continued acting while simultaneously pursuing education.
Shelley matriculated from a local high school in 1962, and then chose not to enroll at college.
Roles in movies
Shelley's debut film role was playing Kim, aged 9 in the 1955 musical comedy "The Girl Rush", and the remainder of the decade saw her appear in the horror thriller "The Bad Seed" and the musical comedy "Rock, Pretty Baby!" both in 1956, and the 1958 romantic drama "Marjorie Morningstar".
Shelley portrayed the main character Valerie in the1965 romantic musical comedy "Girl Happy", directed by Boris Sagal, and which also starred Elvis Presley and Harold J. Stone. It follows a mobster from Chicago, Illinois who's hired a rock 'n' band to look after his daughter while he's away – the movie was nominated for only a single award. Some of Shelley's following roles were in the 1966 musical comedy "Hold On!", the 1967 musical comedy "Clambake" and the 1968 drama "A Time to Sing".
What marked the '70s for her was perhaps starring as Lisa in the 1975 crime action "Sky Heist", directed by Lee H. Katzin, and which also starred Don Meredith and Joseph Campanella; it follows a woman and her husband who've come up with a plan to steal $10 million in gold.
Shelley had only a couple of film roles in the '80s, including in the 1983 war drama "Memorial Day", the 1987 comedy "Hot Pursuit", and the 1988 drama "Run Till You Fall".
The year 1996 heard her voice Martha Kent in the animated action adventure "Superman: The Last Son of Krypton", directed by Scott Jeralds and Curt Geda, and which starred Tim Daly, Dana Delany and Clancy Brown. It follows Superman as he's defending Earth from various enemies.
Shelley had only three more film roles prior to retiring from acting: in the 1997 thriller "A Nightmare Come True", the 1998 drama "Playing to Win: A Moment of Truth Movie" and the 2006 animated action science fiction "Superman: Brainiac Attacks" (voice role).
She's been staying away from the media's attention since her retirement, and is apparently leading a peaceful life with her second husband in Santa Monica.
Roles in TV series
Shelley appeared in an episode of a couple of series in the second half of the '50s, including the horror mystery "Matinee Theatre", the western "Annie Oakley", and the drama "Colgate Theatre".
She spent the first half of the '60s focused on shooting for "The Donna Reed Show", while the second half saw her appear in an episode or two of the fantasy comedy "The Ghost & Mrs Muir", and the westerns "Daniel Boone" and the "Lancer".
From 1972 through 1974, Shelley starred as Dr. Anne Jamison in the comedy "The Little People", created by Garry Marshall, and which also starred Brian Keith and Victoria Young. It follows Dr. Sean Jamison and his daughter Dr. Anne Jamison as they're running their free pediatric clinic in Oahu, Hawaii. The remainder of the '70s saw Shelley make a guest appearance in episodes of the crime drama "The Rookies", the drama "Medical Story", and another drama "Marcus Welby, M. D."
From 1980 through 1985, Shelley appeared in several episodes of the romantic comedy "The Love Boat", which starred Gavin MacLeod, Ted Lange and Bernie Kopell, and was created by Wilford Lloyd Baumes. It follows the crew and passengers of the cruise ship Pacific Princess, and the series won four of its 25 award nominations.
One of Nanette Fabray's last roles playing real life niece Shelley Fabares mother on the 90's sitcom Coach with Craig T. Nelson pic.twitter.com/WDZlvd7kuD

— Bill Gerace (@gerace_bill) February 24, 2018
From 1989 through 1997, Shelley starred as Christine Armstrong in all the 199 episodes of the critically acclaimed sports comedy "Coach", which also starred Craig T. Nelson and Jerry Van Dyke, and follows the life of Hayden Fox, the head coach of a college football team; the series won 12 of its 39 award nominations.
Shelley had two more TV series roles prior to retiring, voicing Martha Kent in 10 episodes of the animated action adventure "Superman: The Animated Series" from 1996 through 2000, and in the 2003 episode "Comfort and Joy" of the animated action adventure "Justice League".
Other credits
Shelley has 14 producing credits: she produced the TV special "The Annual Screen Actors Guild Awards" every year from 2004 through 2017.
Some of her most recent talk-show appearances have been in "Biography", "Intimate Portrait" and "Teens Wanna Know".
Awards and nominations
Shelley won a 1994 Young Artist Award for Former Child Star Lifetime Achievement Award, for her performance in "The Donna Reed Show".
She was also nominated for a 1993 and 1994 Primetime Emmy Award for Outstanding Supporting Actress in a Comedy Series, both for "Coach".
Love life and marriages
Shelley's married twice. Her first husband was American movie producer Lester Louis Adler, who's today also a co-owner of the Roxy Theatre in Hollywood, Los Angeles; the two married on 7 June 1964, split two years later, but only divorced on 30 December 1980.
Since 31 December 1984, Shelley's been married to famous American actor Michael Joseph 'Mike' Farrell Jr; he's had roles in close to 100 TV series and movies, but is probably still known best for starring as Captain B. J. Hunnicutt in 179 episodes of the popular war comedy series "M*A*S*H", which aired from 1972 through 1983. Shelley and Michael have no children together, but she's stepmother to his children Mike and Erin.
Shelley's yet to mention other men whom she's maybe dated, she's married to her second husband Mike Farrell as of April 2023, and doesn't have children.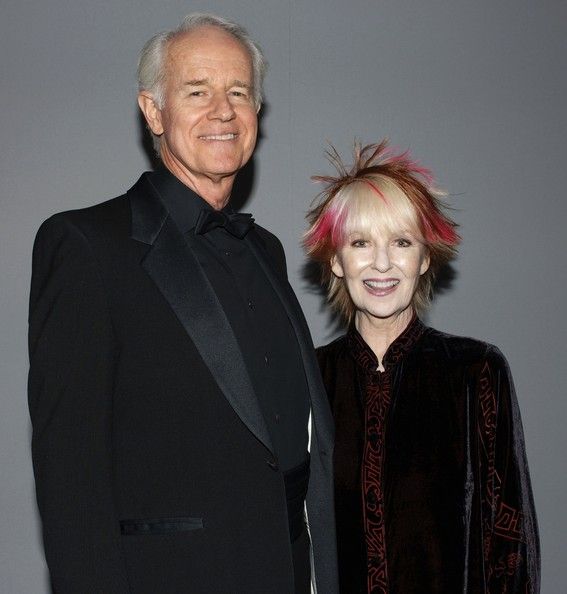 Interesting facts and hobbies
Shelley was diagnosed with auto-immune hepatitis in 2000, and received a liver transplant in October of the same year.
She was passionate about music in the '60s, and her single "Johnny Angel" was a hit; it topped the Billboard Hot 100 chart in April 1962, and sold over a million copies. Her debut album "Shelley!" was also released in 1962, and was followed by her second album "The Things We Did Last Summer" in the same year; Shelley's third and final album "Teenage Triangle" came out in 1963.
The late American singer and actor Frank Sinatra sang to Shelley on a TV special in the '50s.
Shelley's favorite actress is Kate Winslet, while some of her favorite movies include "The Holiday", "Titanic" and "Little Children".
Height, eyes and wealth
Shelley's age is 79. She has brown hair and eyes, is 5ft 4ins (1.63m) tall and weighs about 125lbs (57kgs).
Shelley's net worth's been estimated at over $1.5 million, as of April 2023.