Who is Amy Fisher?
American woman Amy Elizabeth Fisher was born in Merrick, New York State USA, on 21 August 1974, making Leo her zodiac sign. She's probably only known for shooting and severely wounding her lover Joey Buttafuoco's wife Mary Jo Buttafuoco when she was only 17; she pleaded guilty to first-degree aggravated assault, and was sentenced to spend five to 15 years behind bars.
Joey's 18 years Amy's senior, and the magazines thus referred to Amy as 'the Long Island Lolita'; she was paroled in 1999, and has since become a pornographic actress, webcam model and author.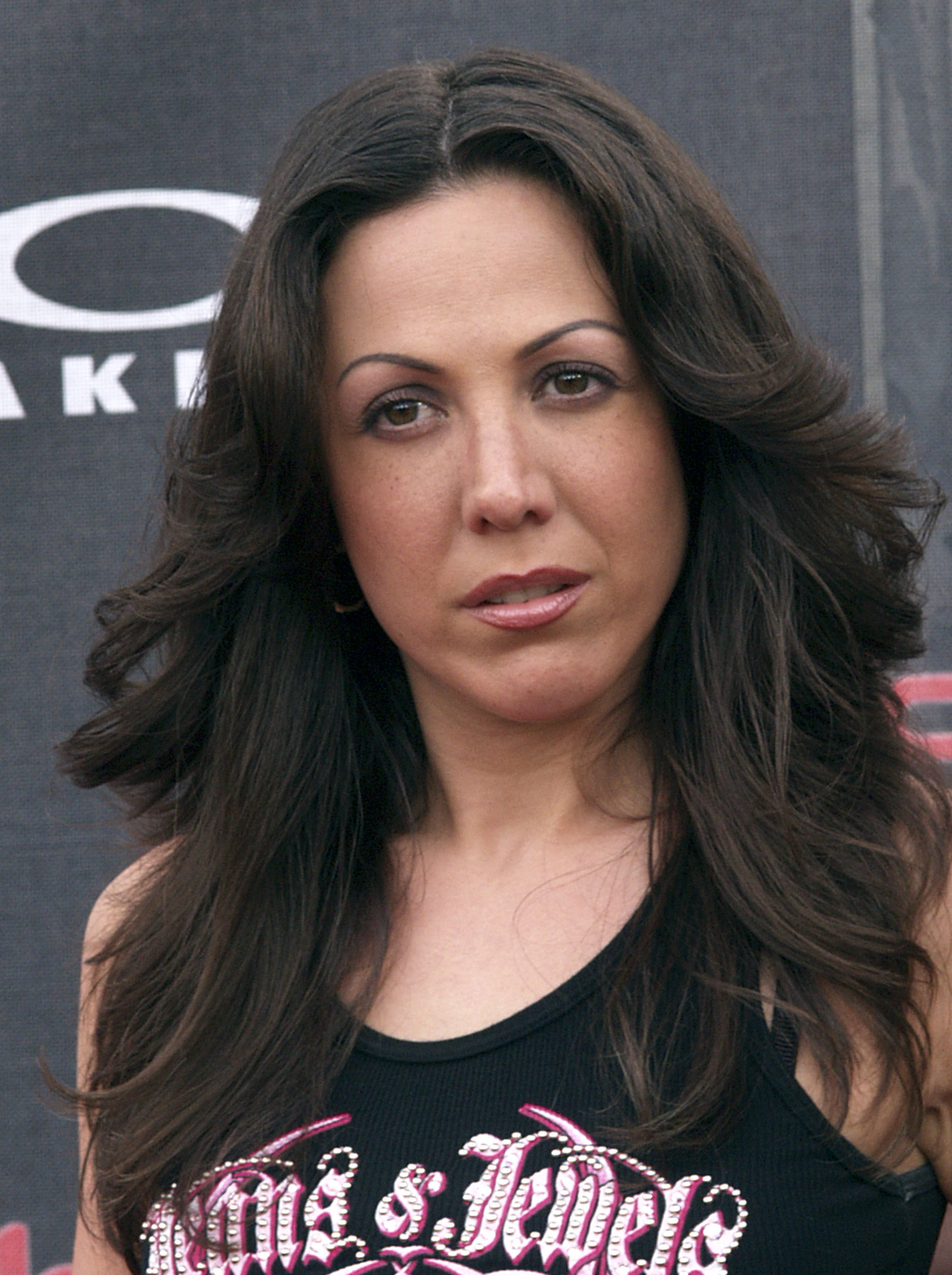 Education and early life
Amy was raised in Merrick by her mother Roseann Fisher and father Elliot; not a lot has been disclosed about her family, as they prefer to stay away from media, but it's known that her father was Jewish.
Amy studied at Kennedy High School, and was interested in a number of activities during her time there, as she tried to become a cheerleader, appeared in a couple of school plays, and played soccer. She was 16 when she kept her father company while he was taking his car to Joey Buttafuoco's auto body shop; it was then that the two met, and engaged in sexual activities less than a month later.
Amy took her GED tests while in jail, and hasn't attended college.
Imprisonment
Amy was obsessed with Joey, and became highly jealous of his wife Mary Jo.
She found help in auto supply salesman Peter Guagenti, who gave Amy a .25-caliber handgun and served as her getaway driver. She rang the bell on Buttafuocos' doors, and when Mary Jo answered, Amy lied that Joey was having an affair with her younger sister; the two women talked for around 15 minutes, and Mary Jo eventually told Amy to leave and never come back. This was when Amy hit Mary Jo twice with the gun, and shot her in the head.
Mary Jo's neighbors called the police, and the doctors performed surgery all night; the bullet wasn't removed, but they were able to save her life. Joey told the police about Amy, and Mary Jo recognized her after she woke up the next day; Amy accepted the plea bargain on 23 September 1992.
Only a day or two later, the show "Hard Copy" played a conversation between gym owner Paul Makely and Amy, in which she spoke about her name being in all the newspapers, that the entire incident was to make her famous, and that she was going to buy a Ferrari when she's released from prison.
Amy also filed a lawsuit against Joey, claiming that he had raped her when she was underage; Joey pleaded guilty in October 1993, and served four months behind bars.
After jail
Following her release, Amy began working for the news and lifestyle magazine "Long Island Press" as their columnist, and the year 2004 saw Robbie Woliver publish Amy's biography "If I Knew Then…"; the book was a New York Times bestseller.
Amy and Mary Jo reunited on the talk-show "Entertainment Tonight" in 2006, and she reunited with Joey in May 2007, when they had dinner. In the summer of 2011, she made a guest appearance in the reality show "Celebrity Rehab with Dr. Drew".
Amy's husband Louis 'Lou' Bellera sold their sex tape to the film studio Red Light District Video in October 2007, and Amy sued them on 6 November 2007, citing copyright infringement. The two sides settled in January 2008, and Amy also reconciled with her husband; parts of the video were played on "The Howard Stern Show".
23yrs ago – AMY FISHER shot Mary Jo Buttafuoco in the face. Amy was having an Affair with Mary Jo's Hubby, Joey Buttafuoco. Amy is still sexy, I'd give her a shot! GET IT!?

Posted by 102.7 WEBN on Friday, May 22, 2015
Amy then launched her career as a pornographic actress, and her debut movie "Amy Fisher: Totally Nude & Exposed" was released on 12 January 2009; she signed a contract with Lee Entertainment and became a stripper, performing at night clubs once a month. Her second adult movie "Deep Inside Amy Fisher" came out in September 2010, but she revealed in June 2011 that she was no longer a pornographic actress, although still today working as a webcam model.
A number of movies have been made about Amy, including the 1992 "Amy Fisher: My Story", and in 1993 "The Amy Fisher Story" and "Casualties of Love: The 'Long Island Lolita' Story".
Love life and marriage
Joey was the first man whom Amy was romantically linked to, that her fans know about, but it's widely believed that she had dated several men prior to meeting him.
It was in 2003 that she exchanged vows with American non-celebrity man Louis 'Lou' Bellera, in a private ceremony attended by not more than 100 people; Louis prefers to stay away from media, and not many details about him have been disclosed. Amy gave birth to their three children in the 2000s, but their divorce was finalized in 2015.
She's yet to speak of other men whom she's perhaps been with, Amy's unattached as of April 2023, was once married to Louis Bellera and has three children with him.
Interesting facts and hobbies
Amy nowadays prefers to stay away from media, and has deleted the social media accounts which she had previously been quite active on.
She's passionate about travelling and has been to a number of US states and many countries around the world, while her dream travel destination's Paris, France.
Amy enjoys leading a lavish lifestyle, and can be seen staying only at the most expensive hotels when travelling.
She's a cat-lover.
Amy's a fan of Israeli-American actress Natalie Portman, and some of her favorite movies include "Leon: The Professional", "Brothers" and "Black Swan".
Height, eyes and wealth
Amy's age is 48. She has brown eyes and hair, her height is 5ft 4ins (1.63m) and she weighs about 120lbs (54kgs) – she's enhanced her breasts.
Amy's net worth's been estimated at over $200,000, as of April 2023.