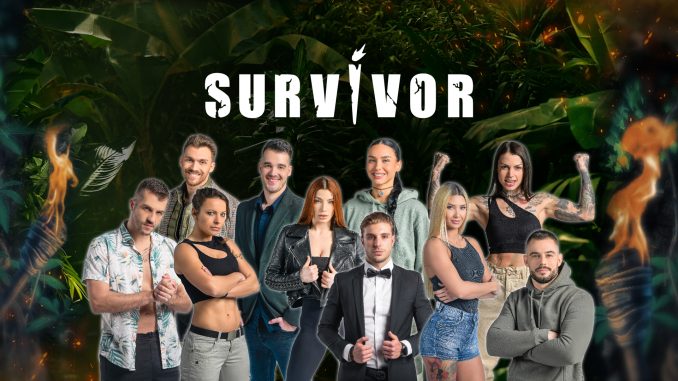 As one of the most successful reality TV shows of all time, it's tough not remembering some of the "Survivor" contestants with a smile on our faces. Whether they were controversial, highl spirited, strongly disciplined, or had none of the aforementioned qualities, there was always something interesting to see in those who were daring enough to participate in the series.
There's no doubt that "Survivor" has been giving us some of the most exciting and thrilling moments in reality TV for a couple of decades now, but the off-screen life hasn't been as fortunate for some former stars of the show.
Want to know more? Stay with us to know who are the former "Survivor" cast members who've sadly passed away.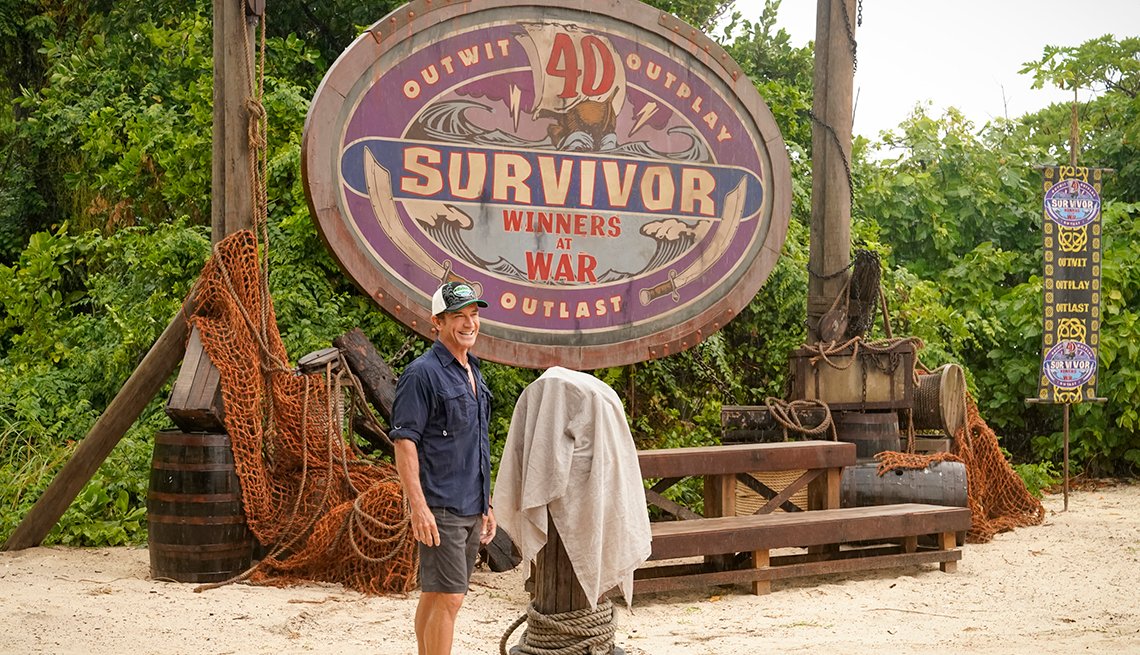 Roger Sexton
The most recent loss of a former "Survivor" contestant occurred in late 2022, when Roger Sexton passed away at 76 years old on 26 October that year in Washington State. According to reports, Roger had been suffering for a while from a disease called Lewy Body Dementia, for which he had been treated by a local hospice in Walla Walla, Washington, where his daughter Amy lived.
Roger is often remembered as one of the most memorable cast members of the sixth season of "Survivor", "The Amazon", set in Brazil and aired in 2003. Despite the extraordinary survival abilities he gained during his time in the US Marine Corps and vast experience as the oldest male contestant in that season, Roger was unable to last more than 21 days in the show, due to his increasing problems at getting along with his fellows. He was eventually voted out of "Survivor", but Roger left a mark both in the show's history and on his loved ones, who described him as an 'amazing' and 'cherishing' family father in his online obituary.
Roger is survived by his wife Diane, daughter Amy, and two grandchildren.
Jenn Lyon
The first former "Survivor" contestant to ever pass away was the tenth season's contestant Jenn Lyon, who sadly died on 19 January 2010. Jenn had been battling breast cancer since 2005, first discovering her stage-three diagnosis shortly after she left the show in fourth place.
Since being told of her diagnosis, Jenn became an active spokesperson for cancer awareness, often taking part in fundraising events, and collaborating with the Me and My Two Friends Foundation and Susan Love Cancer Research Foundation.
Jenn underwent a mastectomy and chemotherapy treatment while also finding strength from her time in "Survivor" to fight the disease: '(it) taught me there's an end in sight, as hard as it is, it will be over, and you have to appreciate every day', she told People.
Unfortunately, Jenn's cancer went from remission in 2009, and she died soon afterwards. The special episode "Surviving Survivor" aired in her honor in February 2010.
5 years ago today #Survivor Palau contestant Jenn Lyon passed away. RIP Jenn. pic.twitter.com/rDdafVkbBI

— Martin Holmes (@RedmondSurvivor) January 19, 2015
Sunday Burquest
Unfortunately, "Survivor: Millennials vs. Gen X" contestant Sunday Burquest passed away at 50 years of age on 18 April 2021. During her time in the show, Sunday was the oldest member of her X-Gen tribe, and lasted 35 days in the game before being voted out and joining the jury.
Sunday worked as a youth Pastor, loved interior design, and was a breast cancer survivor, a disease she faced a couple of years before joining the show: 'It was important to me that my kids saw me as a 'warrior', rather than as a whiner.' as she wrote on her "Survivor" profile, in which she also recalled the several chemotherapy seasons and surgeries that she went through while fighting the disease.
Unfortunately, in 2020 Sunday was diagnosed with ovarian and esophageal cancer, from then on becoming an active spokesperson for Cancer awareness, and contributing to several foundations and fundraisings before her death.
Dan Lembo
The "Survivor" family suffered many losses in the year 2022, including fan-favorite Dan Lembo from the "Nicaragua" season aired in 2010. On 3 September that year, Dan passed died at 75 years of age from progressive supranuclear palsy, a brain disease he had been fighting for half a decade.
Though most "Survivor" viewers came to know Dan for his appearances in the series, he was quite accomplished before joining the show. With a decades-long career as a real estate agent, Dan's more-than-good financial situation allowed him to take some risky but exciting decisions, such as debuting as an actor in "The Sopranos", and also accepting an appearance in "Survivor" without thinking too much about it.
In his online obituary, Dan was described as 'a charismatic, larger-than-life, outgoing bon vivant', along with being a dedicated family man and friend. He's survived by two sons and numerous grandchildren.
Clay Jordan
From the contestants of the "Survivor: Thailand" season, Clary Jordan was quite memorable for lasting until the very end, only behind winner Brian Heidik. Despite his lack of experience in survivalism, and being seemingly just a restaurant owner, Clay persevered and did quite well during the immunity challenges, ensuring his perpetuity in the show.
According to People, Clay sadly died from an unrevealed 'short illness' on 19 May 2022 at 66 years of age, shortly after his wife Linda died from COVID-19 early that year. The couple is survived by their children and grandchildren.
Ralph Kiser
The path of Ralph Kiser in "Survivor"s 22nd season was quite memorable for his personality, skills, and constant habit of mispronouncing his fellow contestants' names. The show saw Ralph displaying the best of himself, getting out alive week after week thanks to his outdoor skills, which included knowing his way around plants and trees, and building anything necessary.
A farmer by profession, who had the sole goal of becoming debt-free with the show's $1 million prize, Ralph was a definite fan favorite during the 33 days he lasted in the competition.
Unfortunately, Ralph died from a heart attack on 20 April 2022 when 56 years old.
Angie Jakusz
One of the most extraordinary contestants to ever appear in "Survivor: Palau" was Angie Jakusz, a bartender and artist, native of Wisconsin, who is remembered for her great accomplishments in the show. Angie was almost left out of the competition in the first vote round, fortunately surviving enough time just to prove that she was one of the strongest in her tribe, gaining important challenges and respect from her fellows.
Although Angie left the show after only 12 days, she's remembered for changing some things forever: 'back in 2005 women weren't cast in "Survivor" with dreads and tattoos, she broke the casting barrier. Fans related to her story so much', as fellow contestant Coby Archa told People in 2021, referring to the fact Angie was initially considered an outcast for her looks.
According to Racha, some of Angie's former fellow "Survivor" contestants started a fund-raising campaign around 2018 to help Angie, who back then had been recently diagnosed with cancer. Sadly, the disease went back from remission after a couple of years, resulting in her unfortunate death on 8 January 2021.
Clifford Robinson
A definite fan favorite during his appearances in "Survivor: Cagayan", Clifford Robinson was not only skilled when it came to playing the game, but also had a prolific career as a professional basketball player.
As part of his 18-year career in the National Basketball Association (NBA), Clifford initially played with the Portland Trail Blazers and then passed on to join several teams before retiring in 2005. He's also remembered for being one of the NBA's Sixth Man of the Year Award winners in 1993, and joining the All-Star exhibition game the next year.
Cliff was quite memorable during his time in "Survivor", as part of the Aparri tribe, gaining several immunity challenges thanks to his physical skills. He was ultimately voted out of the competition by his rivals after 14 days.
On 29 August 2020, Cliff passed away aged 53 from lymphoma, though he had suffered other health problems in recent years, such as a brain hemorrhage and a stroke.
BB Andersen
As the first season of the show, "Survivor: Borneo" is warmly remembered for setting a precedent for the following seasons, on top of introducing the audience to some of the most unforgettable contestants. One of those memorable players was BB Andersen, who was the second oldest cast member in his season, but also one of the most formidable.
Despite being voted out after six days, Andersen did a good job at winning challenges and setting his tribe's standard for hard work. Aside from his short-lived adventure on TV, Andersen was remembered as well for his prolific career as a businessman, engineer, and politician.
Andersen died at 77 years old, on 29 October 2013, after fighting brain cancer for a while.
Rudy Boesch
The second "Survivor: Borneo" to unfortunately die was Rudy Boesch, who also participated in the "All-Stars" competition. From an early age, Rudy served in the US Navy and its special forces for over four decades and was known for his strenuous training routines.
Despite being the oldest competitor in "Borneo" at 72 years old, Rudy's past in the military made it unsurprising to see him last in the game for 38 days, ending in third place. Rudy went back to the competition in 2004, though he was eliminated after only six days.
Rudy died at 91 years of age on 1st November 2019, after struggling with Alzheimer's. His mark as the oldest person to ever compete in "Survivor" remains to this day.
Dan Kay
A native of Massachusetts, the "Survivor: Gabon" contestant Dan Kay was an avid athlete and attorney, on top of being charismatic and well-liked by viewers. Regardless of his past as a successful businessman, Dan's search for adventure landed him in "Survivor", in which he won a wide variety of challenges thanks to his fit physical condition and charismatic attitude.
Even though Dan had everything he needed to win the show, a switch in the tribes resulted in his out-voting on the 21st competition day.
Sadly Dan died aged 40 on 31 December 2016, but there's no further information about the circumstances surrounding his passing.
Ashley Massaro
Though many "Survivor" viewers were introduced to Ashley Massaro during the 15th season set in China, she was already known in the entertainment and sports industry before her show's debut. Her career as a professional wrestler started in 2005 with the Raw Diva Search competition, which she won. In the following years, Ashley was a regular in World Wrestling Entertainment (WWE) events, and gained fame for her feuds with fellow wrestlers. She also appeared in shows such as "Wild On" and featured in several magazines, including Maxim.
During her time in "Survivor: China", Ashley struggled with an illness which made her tribemates turn against her. She was voted out second in the competition, lasting only six days in it.
Sadly, Ashley died on 16 May 2019 from apparent suicide; she was 39 years old.
REST IN PEACE: Former WWE, 'Survivor' star Ashley Massaro dies at age 39 on Long Island. https://abc7.ws/2Yw3jBG

Posted by ABC 7 Chicago on Friday, May 17, 2019
Caleb Bankston
"Survivor"s 27th season was a special one, given it included former successful participants from the show who would compete against their romantic partners. In Caleb Bankston's case, that meant overcoming the challenges which came his way while competing against Colton Cumbie, his fiancé, and former "Survivor: One World" player.
Caleb lasted 30 days in the game, even surpassing Colton by being placed ninth in the overall ranking. Unfortunately, Caleb died on 24 June 2014, less than a year after the show aired. According to The Hollywood Reporter, at the time Caleb was working as a train conductor in Alabama when a derailing accident occurred, ending his life at 26 years of age.
All in all, there's no doubt that all these memorable people left a mark which goes beyond their "Survivor" appearances, and the warm memories which are surely kept alive with their loved ones.