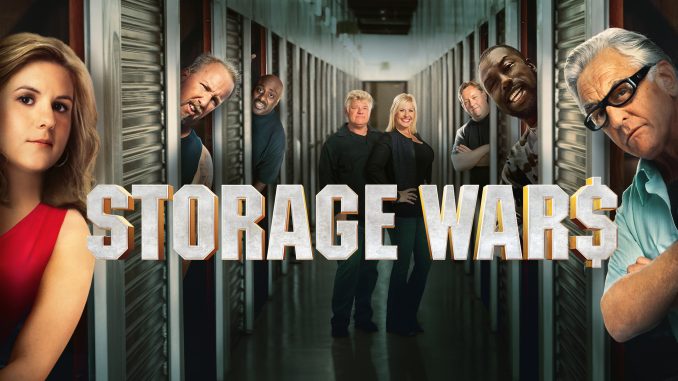 There's no question that "Storage Wars" has been one of the most successful shows from A&E. From its premiere in 2010, the show conquered the hearts of its viewers by featuring the day-to-day lives of California-based buyers who would do everything to win an auction of abandoned storage lockers, even if they have no idea what would be inside.
With an entertaining concept, an interesting cast, and a fair amount of drama, "Storage Wars" is a sight to behold when it comes to reality TV. Nevertheless, overnight fame and popularity aren't always easy to deal with, forever changing the lives of the cast members for better or for worse.
So how has the show's success affected the lives of its stars? Stay with us to know all about the scandals, legal issues, and family problems the stars of "Storage Wars" have gone through since the show's premiere!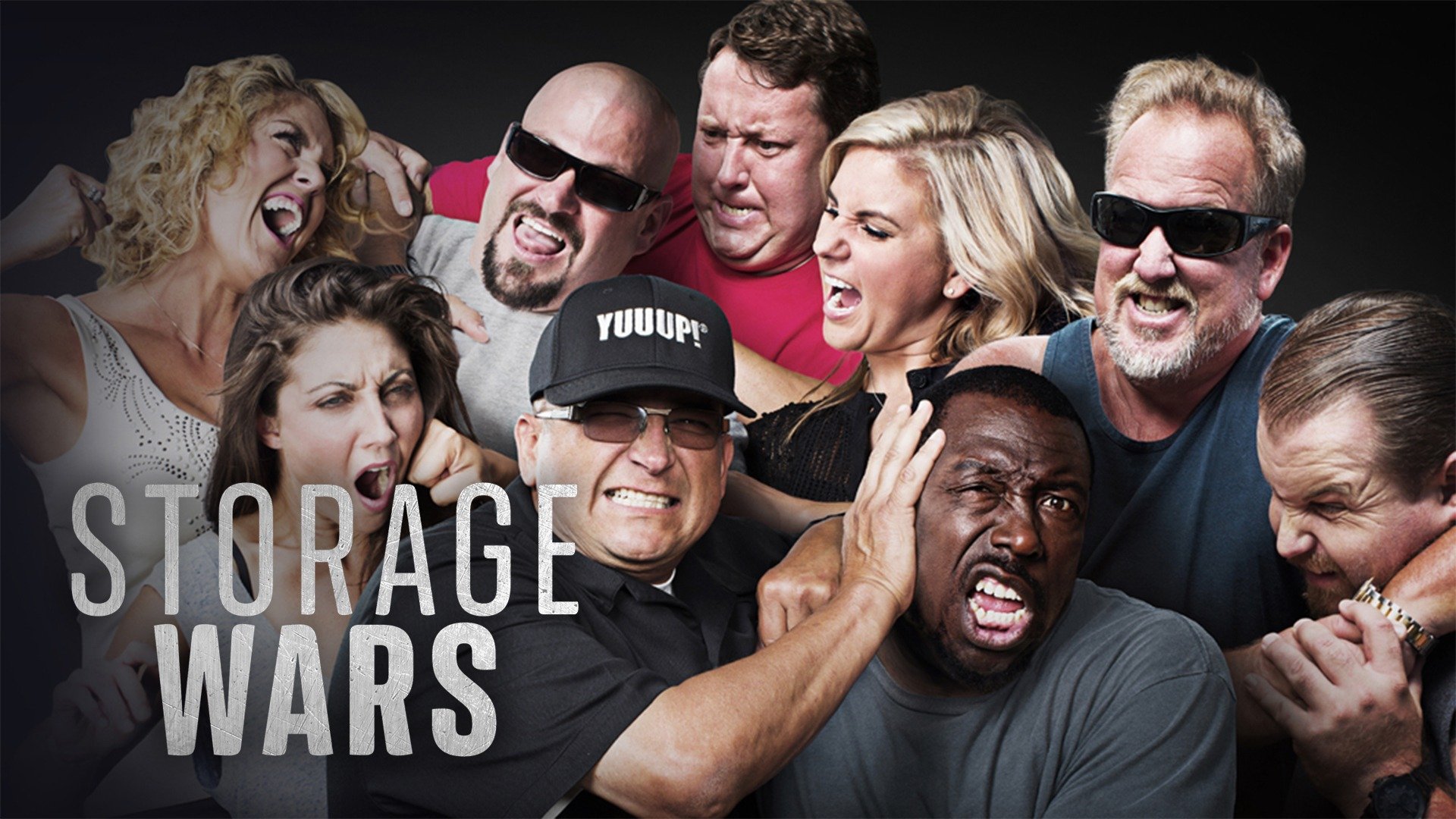 Darrell Sheets
Though TV fame can do wonders when it comes to promoting one's business, it can also make things more complicated. Darrell Sheets has experienced a mix of both, as appearing in "Storage Wars" has promoted his business, but at the same time, made it increasingly more competitive.
Just as Darrell affirmed in an eBaum's World article, the industry of storage locker auctioneering has changed quite a lot since "Storage Wars" hit TV screens: 'Since the show started, we've gone from 40 to 50 people at an auction to 300 people at an auction', he wrote, admitting that people find the business especially attractive, due to how easy it is to enter it.
Not everything is bad news for Darrell, though. To this day, he keeps a record of the biggest find ever made in the show, when in the third season he found around $300,000 worth of paintings by Frank Guttierez. On top of that, becoming a TV personality has massively increased his following online, and brought him lots of new customers.
Brandi Passante
Having part of your life exposed on TV can be dangerous, which it's something Brandi Passante has got to know well. Back in 2013, Brandi went through a hard time when a man named Hunter Moore uploaded a pornographic video onto his website of a woman who allegedly looked like her, taunting Brandi with it and spreading it on the internet as her.
Moore is known as 'the most hated man on the internet', and is nowadays an ex-convict jailed for identity theft, but before that, he was a free man trying to make Brandi's life a difficult one. Brandi soon enough sued Moore for damaging her professional image and causing her emotional distress, eventually winning the lawsuit and leaving no option for Moore than to delete all the content on his website which could damage her, setting a precedent for future victims.
Another unwelcome consequence of fame in Brandi's life was receiving unnecessary comments on social media, which also affected her kids: 'I stopped posting photos of my babies, because some creepy ass dudes were harassing them', she wrote on an Instagram post, warning her followers to refrain from behaving 'gross' towards her daughter.
While "Storage Wars" has affected Brandi's career in positive ways for sure, it's undeniable that fame has also exposed her to difficult situations.
Jarrod Schulz
Throughout the years, Jarrod Schulz and his now-former girlfriend Brandi Passante became known as the couple who argued often in "Storage Wars". While having that kind of reputation might not be everyone's cup of tea, fame was certainly partially positive for their family, at least in the beginning.
As Jarrod affirmed to Orange County Register in 2014, the changes caused by the show were 'dramatic', but enjoyable for the most part, as their lifestyle had 'gone up': 'We'll go to a restaurant, and the chef will send us out something special', he mentioned.
Nonetheless, things have changed quite a bit in recent years, starting with the fact that Jarrod and Brandi separated in 2018, and unwillingly attracted the media's attention to their remaining relationship as a result. Their situation reached its lowest point when Jarrod was arrested for domestic violence against Brandi in 2021, making their relationship a point of discussion between fans and the general public.
Overall, fame can bring some privileges but also can put people's lives under questioning in undesirable ways.
Barry Weiss
Appearing in "Storage Wars" has been quite a wild ride for Barry Weiss. While most of his co-stars had been involved in buying abandoned storage lockers for years before becoming TV stars, Barry had never heard of such a business before he was cast in the show.
As Barry confessed in an interview with the YouTube channel ISHOOTPEOPLE, he was asked to be in the show by his friend and "Storage Wars" producer Thom Beers. At the time, Barry didn't know about such auctioneering, but grew interested in it upon Beers' offer. Nevertheless, Barry was one to say no to some extra cash, as he was always involved in diverse types of businesses, including owning a wholesaling company, and collecting and selling classic cars for profit.
In case anyone hasn't heard. https://www.tmz.com/2019/05/03/storage-wars-star-barry-weiss-difficult-recovery-motorcycle-crash-surgeries-hospital/

Posted by Barry Weiss on Monday, May 6, 2019
Besides debuting in an industry in which he didn't have any previous experience, "Storage Wars" also changed Barry's life by turning him into a celebrity. As he said in the same interview, he considered the attention 'flattering', as people recognized him even when he traveled abroad.
Barry's fame is an impressive one indeed, as he became an absolute fan favorite, despite appearing in only five of the 14 seasons of "Storage Wars" aired so far.
Ivy Calvin
Going down the line of people who have had a great time as part of "Storage Wars", it's impossible to not mention Ivy Calvin. Though The King of storage locker auctions was once a dedicated martial arts fighter, these days his business, Grandma's Attic is quite famous, thanks to his hard work, and the fact he's one of the most likable buyers in "Storage Wars".
Of course, appearing for several seasons on an internationally famous TV has its benefits. While most thrift stores keep their numbers low, Ivy has amassed thousands of followers both on Grandma's Attic's social media accounts, and personal ones.
That being said, most buyers in "Storage Wars" are business-focused, staying away from becoming attached to their fellow co-stars. Nevertheless, Ivy Calvin has allowed himself to become 'best friends forever' with Mary Padian, on top of spending quality time with his son Isaiah on screen. It's been a good time for him, at least from what he has let us see so far.
Rene and Casey Nezhoda
Two of the stars of "Storage Wars" who've taken the most advantage of their TV fame have been Rene and Casey Nezhoda, the fan-favorites known as the Bargain Hunters.
Making good use of the dozens of thousands of followers they've gained on their Instagram and Facebook accounts, the Nezhodas do well at promoting their business by often sharing videos, making live streams featuring the newest articles in their store, and interacting with their followers. They've also opened a very successful YouTube channel, amassing over 180,000 subscribers, and allowing Rene and Casey to grow an audience outside of the show.
Casey just gave exclusive interview to #ABC #NEWS #10 will air in #SanDiego at 6pm , so if you are in the area make sure to tune in #storagewars #bargainhunters #thriftstore pic.twitter.com/GuGNgrFqwh

— Rene Nezhoda on A&E (@Rbargainhunters) March 1, 2018
That being said, not everything is good news for the Nezhodas, as their former Bargain Hunters Thrift Store physical store was robbed several times before its closure in April 2021, when they moved to the greener pastures of online commerce. Though it's unclear if the burglar had any intention other than getting some dollars out of the Nezhodas' business, it wouldn't be far-fetched to think that the couple's exposure to fame could have attracted malicious attention to their shop.
Mary Padian
The story of Mary Padian is an interesting one. She had been involved in interior and furniture design for a while, having her work featured in Architectural Digest before finally opening her own business, Mary's Finds in Texas.
It was some sort of luck that a producer involved with "Storage Wars" entered her shop, and asked Mary to appear in the show during the second season. Though that initial feature was a brief one, later in 2014 Mary became a regular buyer in the show, starting her career as a storage locker auctioneer.
Being introduced to the industry of thrifting wasn't the only change caused by "Storage Wars" in Mary's life, as it also prompted her to close her old physical shop in Texas to move to California.
The fame Mary gained through "Storage Wars" served her well in gaining over 300,000 followers on her Instagram account alone, making good use of that to promote her online store Mary's Finds, and gain money for advertising brands. It's been a good deal for Mary, it seems.
Dave Hester
Out of all the "Storage Wars" buyers, Dave Hester is quite a special case on his own, for becoming the most scandal-prone cast member out of the lot.
One of his most controversial moments was when he sued "Storage Wars" for wrongful termination in 2012, claiming that he'd been fired for revealing the show was supposedly staged and the auctions rigged, according to court papers obtained by TMZ. Dave and A&E Network eventually settled the case, and he went back to the show in the fifth season, but the controversy caused a stir in the show's fanbase.
Dave's knack for stirring up problems and confrontational personality have done wonders to cement his villain reputation for viewers. Even though it's unclear if Dave's on-screen persona has negatively affected his business, he made it obvious that he's not grateful for his time as a TV star when he admitted during a 2014 interview with the website Online Storage Auction, to wishing having not 'spent time' in "Storage Wars",
Going from finding increasing competition to being extorted with videos, having a great start in a new business, or being robbed and having their family exposed because of their increasing fame, it's evident that the experiences of "Storage Wars" cast members are quite mixed. Nevertheless, one thing for sure is that the show changed the lives of everyone involved in it.