Who is Adam Baldwin?
American actor Adam Baldwin was born in Winnetka, Illinois USA, under the Pisces zodiac sign on 27 February 1962. He's appeared in more than 120 TV series and movies, but is probably still known best for playing Jayne in the 2005 action science fiction movie "Serenity", written and directed by Joss Whedon, and which starred Nathan Fillion, Gina Torres and Chiwetel Ejiofor. It follows the crew of the spaceship Serenity as they're trying to prevent telepath River from being re-captured by an assassin – the movie won nine of its 19 award nominations.
Adam's still today active in the movie industry, and is currently shooting for the upcoming film "Love, Courage and the Battle of Bushy Run".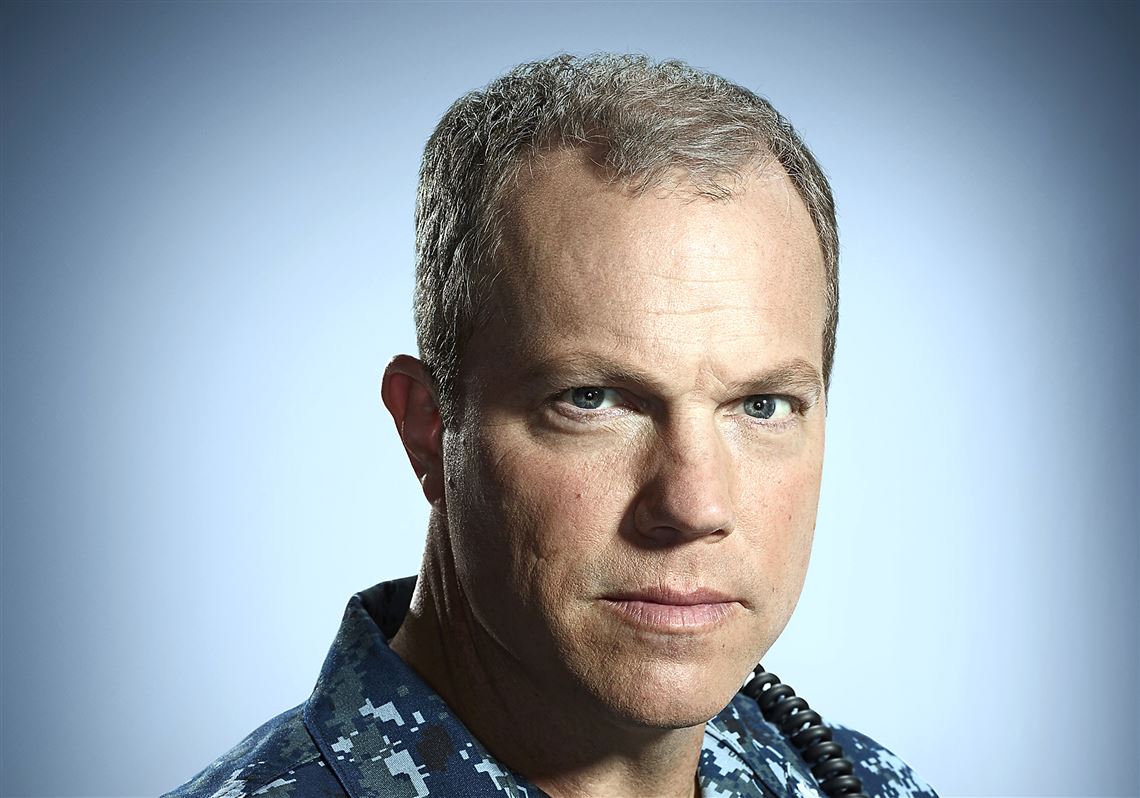 Education and early life
Adam was raised in Winnetka, but hasn't disclosed any details concerning with parents with the public, because they prefer to stay away from media; he's also believed to be an only child, as he hasn't spoken of having siblings.
Adam studied at New Trier Township High School East where he was a member of its drama club, portraying lead characters in various school plays; he also occasionally played football with his peers.
He was spotted by a talent agent while starring in a school play, and was cast to make his debut film appearance in the 1980 family comedy "My Bodyguard", directed by Tony Bill, and in which Adam starred alongside Chris Makepeace and Matt Dillon. It follows a new boy at school, who's hired another boy as his bodyguard to protect him from a bully; the movie won one of its two award nominations.
Adam matriculated in 1980, and then focused on acting, rather than to go after a college degree.
Roles in movies
Adam played Stillman in the 1980 drama "Ordinary People", and some of his following film roles were in the 1982 sports comedy "Pigs vs. Freaks", the 1983 drama "Hadley's Rebellion" and the 1983 action comedy "D. C. Cab".
The year 1985 saw him play Ike Dimick in the romantic comedy "Poison Ivy", directed by Larry Elikann, and which starred Michael J. Fox, Nancy McKeon and Caren Kaye. It follows the lives of two teenage summer camp counselors, as they're struggling to help those attending the camp. Some of Adam's roles in the remainder of the decade were in the 1986 crime thriller "3:15 the Moment of Truth", the 1988 crime action "Cohen and Tate" and the 1989 crime action "Next of Kin".
The year 1994 saw him play Tom McLaury in the biographical action adventure "Wyatt Earp", which Lawrence Kasdan wrote and directed, and which starred Kevin Costner, Dennis Quaid and Gene Hackman. It follows a man who's become a legend due to his heroic actions and adventures, and the movie won three of its 11 award nominations, including an Oscar nomination for Best Cinematography. Adam was then cast to appear in the 1994 action western "Blind Justice", the 1996 science fiction thriller "Starquest II", and the 1998 thriller "Indiscreet".
In 2003, he portrayed the main character John Gacy Sr. in the biographical crime drama "Gacy", written and directed by Clive Saunders, and which also starred Mark Holton and Tom Waldman. It tells the true story of model citizen, loving husband and devoted father John Wayne Gacy, but who was also a serial killer and murdered more than 30 men and boys. The same year saw Adam appear in the family fantasy science fiction "Monster Makers", while he was then cast to appear in the 2004 action adventure "The Freediver", the 2007 action fantasy adventure "Sands of Oblivion", and the 2009 crime comedy "Little Fish, Strange Pond".
He portrayed Bob Olinger in the popular 2019 biographical western "The Kid", written and directed by Vincent D'Onofrio, and which starred Jake Schur, Leila George and Chris Pratt. It follows Sheriff Pat Garrett's encounter with Billy the Kid.
Adam's since appeared in only two movies: the 2019 western "The Legend of 5 Mile Cave", and the 2021 biographical sports drama "American Underdog".
Roles in TV series
Adam's debut TV series role was playing Otto Frommer in the 1985 episode "Out of Time" of the family science fiction "NBC Special Treat". His following role came in 1992, when cast to play Detective John Taylor in both episodes of the crime mini-series "Cruel Doubt". It starred Blythe Danner, Matt McGrath and Denis Arndt, follows three college students who've been accused of murdering a man, and the mini-series won two of its seven award nominations.
In 1996 and 1997, Adam starred as Colonel Jack Riles in all the 18 episodes of the action "The Cape", created by Paris Qualles and Kary Antholis, and which also starred Corbin Bernsen and Cameron Bancroft. It follows a group of NASA astronauts as they're training at the Kennedy Space Center, and the series won two of its seven award nominations.
The first half of the 2000s heard Adam voice characters in the animated action comedy "Men in Black: The Series", the animated action adventure "Invader Zim" and another animated action adventure "Justice League Unlimited", and from 2007 through 2012, he starred as John Casey in the popular action comedy "Chuck", created by Chris Fedak and Josh Schwart, and which also starred Zachary Levy and Yvonne Strahovski. It follows a computer fanatic who's accidentally downloaded government secrets into his brain, and the series won 11 of its 45 award nominations.
[#HappyBirthday] 🎊

👉 Today ADAM BALDWIN turns 60.

📌 He worked in great films like MY BODYGUARD (1980), FULL METAL JACKET (1987), RADIO FLYER (1992) or SERENITY (2005) and in the TV Series CHUCK (2007-2012).#AdamBaldwin #BOTD #HBD #FilmTwitter pic.twitter.com/U4G4JgK03q

— Nostromo Films 🧜‍♂️ (@FilmsNostromo) February 27, 2022
Adam's three most recent TV series roles have been in three episodes of the animated action adventure "Beware the Batman" in 2013 and 2014 (voice role), the 2015 episode "Cool Boys" of the crime comedy "Castle", and 56 episodes (2014-2018) of the hit action science fiction "The Last Ship".
Other credits
Adam sang the song "Happy Birthday to You" in the 2011 episode "Chuck Versus the Gobbler" of the action comedy series "Chuck", and the song "Cool" in the 2015 episode "Cool Boys" of the crime comedy series "Castle".
He's voiced characters in more than 10 video games, most recently in the 2015 "Infinite Crisis", the 2018 "Star Control: Origins", and the 2021 "Mass Effect: Legendary Edition".
Some of Adam's most recent talk-show appearances have been in "Trash 'n Treasure", "American First with Sebastian Gorka" and "DittyTV's Eleven".
Awards and nominations
Adam was nominated for a 2001 DVD Exclusive Award for Best Actor, for his performance in "Dr. Jekyll and Mr. Hyde", while he and his colleagues were nominated for a 2014 Behind the Voice Actors Award for Best Vocal Ensemble in a Video Game, for their performance in "Injustice: Gods Among Us".
Love life and marriage
Adam hasn't shared many details concerning his marriage with his fans, but it's known that he and American actress and film producer Ami Julius have been married since 1988.
Ami has four acting credits to her name, and is perhaps still known best for playing Georgette in the 1983 romantic sports comedy film "Hot Dog… The Movie", and Kathy in the 1986 romantic comedy "The Malibu Bikini Shop". She gave birth to their first daughter Zoey Gabrielle Baldwin on 29 September 1989, and their second daughter Jeselle Jane Baldwin followed on 24 March 1992; Ami gave birth to their son Devlin Shepard Baldwin on 17 October 1996.
Adam's yet to speak of other women whom he's been with, he's married to Ami Julius as of April 2023, and they have three children together.
Interesting facts and hobbies
Adam's distantly related to famous American actor Alec Baldwin and his many siblings, as they share the same Baldwin ancestry from 1600s England.
One of Adam's best friends is American actress, producer and director Jamie Lee Curtis, and he did her a favor by appearing in her 2005 family movie "Molly & Roni's Dance Party".
The magazine "TV Guide" named Adam 'Sexiest Newcomer of 2005'.
He loves to play ice hockey, and often participates in celebrity games. Adam is also passionate about mountain biking and is a supporter of the charity organization Ride 2 Recovery, which aims to help rehabilitate wounded veterans through cycling.
He likes to play baseball, bowl and play Frisbee.
Adam's favorite actor is Al Pacino, and some of his favorite movies include "Dog Day Afternoon", "Insomnia" and "Jack and Jill".
Height, eyes and wealth
Adam's age is 61. He has blue eyes and brown hair, is 6ft 4ins (1.93m) tall and weighs around 200lbs (91kgs).
Adam's net worth's been estimated at over $5 million, as of April 2023.