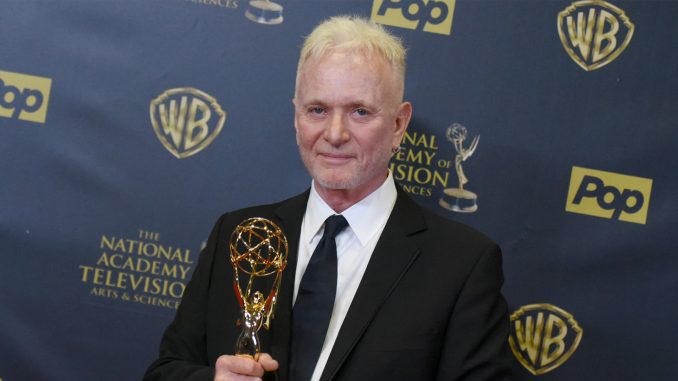 Who is Anthony Geary?
Anthony is an American actor,  best known for his role as Luke Spencer on the daytime soap opera "General Hospital" recurring from 1978 to 2015, and as Philo in the film "UHF" (1989), among many other roles he's secured in his career.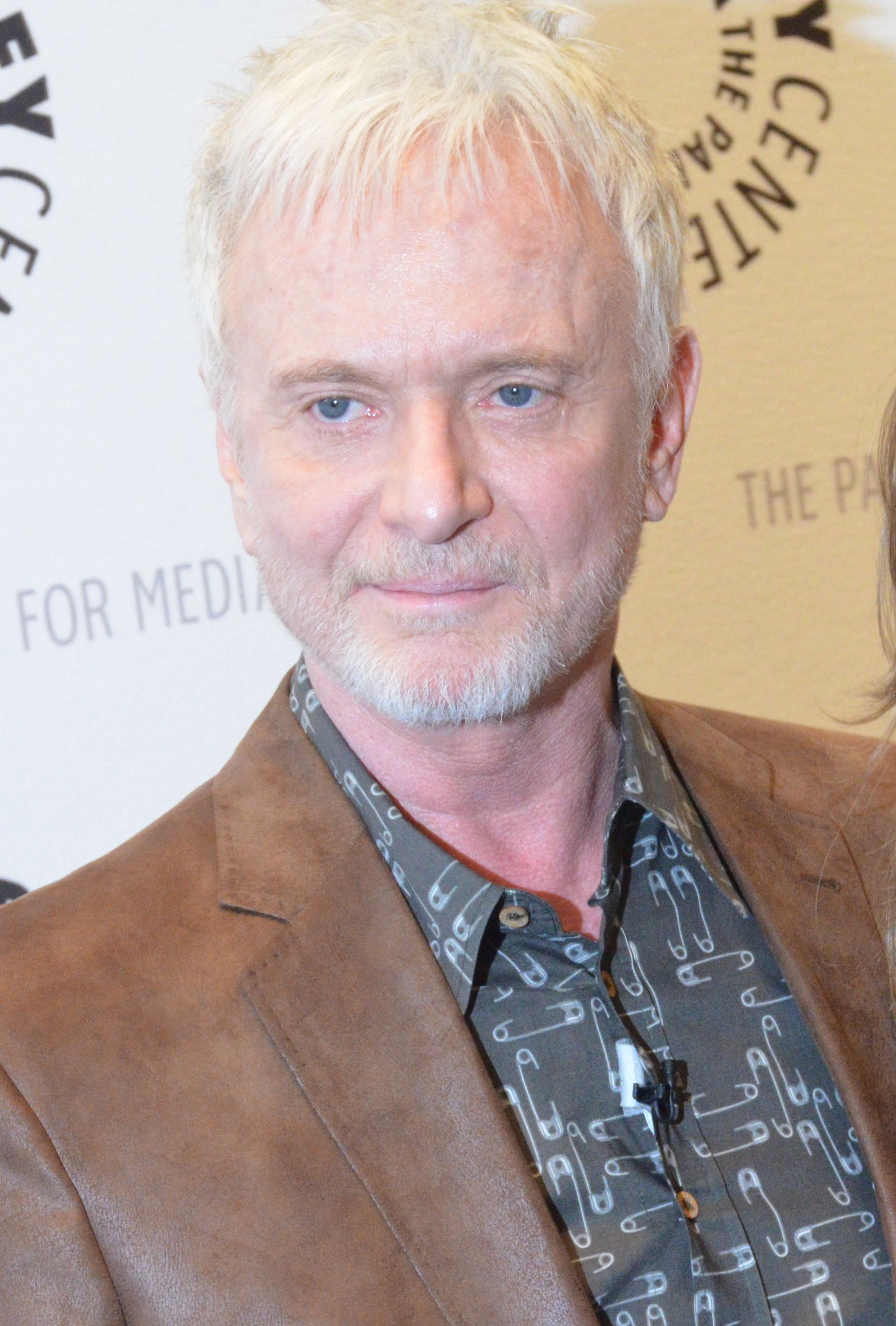 Anthony Geary Wiki: Age, Childhood, and Education
Anthony Geary was born on 29 May 1947, in Coalville, Utah, USA, the son of Russell Dean Geary, a contractor, and Dana Anderson Geary, a homemaker.
He grew up in his hometown, which had only 800 inhabitants, then after high school enrolled at the University of Utah, where he studied acting. He appeared in a number of productions while at there, and his talent was recognized by Jack Albertson, who took him under his wing and cast him in "The Subject Was Roses".
Stage Career
Before making it big on screen, Anthony became a prominent theater actor. He performed in Hawaii with "The Subject Was Roses" before the production was brought to Los Angeles and the Huntington Hartford Theater.
To list a few of his major on-stage appearances, Anthony has featured in the following productions:
"The Glass Menagerie"
"Jesus Christ Superstar"
"The House of Blue Leaves"
"Twelve Angry Men".
Anthony Geary makes a guest appearance on today's 5:30p ET episode of The Partridge Family. What do you remember him from?

Posted by Antenna TV on Tuesday, November 13, 2012
On-Screen Career Beginnings
Anthony started his career with the role of Tom Whalom in the TV family comedy-drama series "Room 222", with Lloyd Haynes, Denise Nicholas and Michael Constantine in the lead roles.
He continued to feature in minor roles in several TV series, including "Dan August", and "All in the Family", then "Shaf" and the long-running "The Young and the Restless", before his career breakthrough.
'General Hospital' Success
Geary's portrayal of Luke Spencer on the soap opera "General Hospital" is one of the most iconic performances in the history of daytime television. Geary played the character over a total of 37 years, from 1978 to 2015, and won a record eight Daytime Emmy Awards for Outstanding Lead Actor in a Drama Series.
Geary originally auditioned for the role of Dr. Noah Drake, but the producers felt that he was better suited for the role of Luke Spencer, initially intended to be a temporary villain, but Geary's performance was so compelling that the writers decided to keep him in the show as a semi-permanent character.
Initially, Luke was a hitman and rapist, however, he soon became involved with Laura Webber, the daughter of the town's mayor and his victim. Nevertheless, the two of them eventually fell in love and married. The  on-screen wedding in 1981 of Luke and Laura, still holds the all-time record for the highest-rated soap opera episode.
One of the most famous storylines involving Luke and Laura was the "Ice Princess", which revolved around a mysterious weather machine that had the power to freeze the world. Luke and Laura worked together to find the machine and stop its use, which led to a series of adventures that captivated audience, and helped to cement Geary's status as a soap opera superstar.
Throughout his time on the show, Geary worked with a number of talented co-stars, including Genie Francis who played Laura), Kin Shriner as Scotty, and Jane Elliot who played Tracy Quartermaine. He also developed a close friendship with his on-screen partner, Francis, and the two of them became one of the most beloved couples in soap opera history.
In addition to his seven Daytime Emmy Awards, he was also honored with a Lifetime Achievement Award from the Daytime Emmys in 2015. He'd been inducted into the Soap Opera Hall of Fame in 2004, and was named as one of the 50 Greatest Soap Opera Actors of All Time by TV Guide in 2010.
Other Projects
In addition to his work in "General Hospital", Anthony has made a number of successful appearances. In 1987, he appeared in the crime-thriller film "P.I. Private Investigations", co-starring Clayton Rohner, Ray Sharkle, and Paul Le Mat.
The same year, he played Winslow Lowry in the comedy film "Disorderlies", which follows three orderlies hired to care for an elderly millionaire, starring Darren Robinson, Damon Wimbley, and Mark Morales.
Two years later, Greary played the role of Philo in the 1989 comedy film "UHF". The movie was directed by Jay Levey and starred "Weird Al" Yankovic in the lead role as a hapless TV station manager, who becomes a success when he begins airing bizarre and unconventional programs. The film wasn't a commercial success when it was first released, but it has gained a devoted following over the years for its zany humor and offbeat style.
This comedic portrayal opened doors to new roles in the same genre. He played the role of Stephen Pugliotti in the 1989 made-for-TV movie "Do You Know the Muffin Man?", directed by Gilbert Cates, and which starred Pam Dawber and John Shea in the lead roles.
Furthermore, he starred as Dr. Jim Cole in the 1989 made-for-TV movie "High Desert Kill" as a psychiatrist who's taken hostage by a group of criminals. The movie follows the efforts of a police officer (played by Marc Singer) to rescue Cole and stop the criminals from carrying out a terrorist attack. The film was directed by Harry Falk, and also starred Marc Singer and Micahel Ironside.
Happy Birthday to long time pal #Tony Geary. We not only fought for same girl @GeneralHospital but also same Neckties !!! pic.twitter.com/ZsYaJjmRA7

— Kin Shriner (@kinshriner) May 28, 2020
Career Decline and Retirement
Anthony was still active until 2017, but his popularity began declining with the start of the '90s. He made only a few appearances during the decade, including the guest-starring role as Luke Spencer in the crossover episode of "Roseanne" in 1994, and the following year he was Clayton Cole in an episode of the TV series "Burke's Law".
In 2004 he provided the voice for the characters John and Juan in the animated film "Teacher's Pet"; the film follows the adventures of a dog named Spot, voiced by Nathan Lane, desiring to become a human boy.
To speak further of his accomplishments, in 2009, he had a minor role as the Van Man in the drama film "Fish Tank", directed by Andrea Arnold and starring Katie Jarvis and Michael Fassbender.
One of his last on-screen appearances was in the 2013 romantic comedy film "Alice and the Monster", co-starring Shannon Nelson and Abigail Marlowe.
According to authoritative sources, Anthony Geary's net worth is estimated at $9 million, as of early 2023.
Personal Life, Married, Wife, Children
Anthony's never married and has never talked about his personal life. His secrecy has spawned some rumors, including him being gay. However, he's never spoken about his sexuality either.
Appearance and Body Measurements
Anthony Geary has gray hair and green eyes. He stands at a height of 6ft 2ins (1.87m), while he weighs approximately 160lbs (72kgs). His vital statistics are unknown, though he has a slim figure.