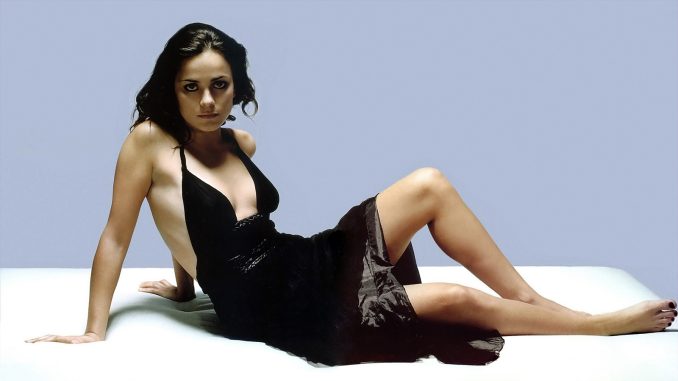 Who is Alice Braga?
Alice is a famous Brazilian actress, possibly best known for her roles in films such as Anna in "I Am Legend" (2007), then as Frey in "Elysium" (2013), and as Dr. Reyes in "The New Mutants" (2020), as well as in the television series "Queen of the South" (2016-2021), among several other notable roles she's had so far in her career.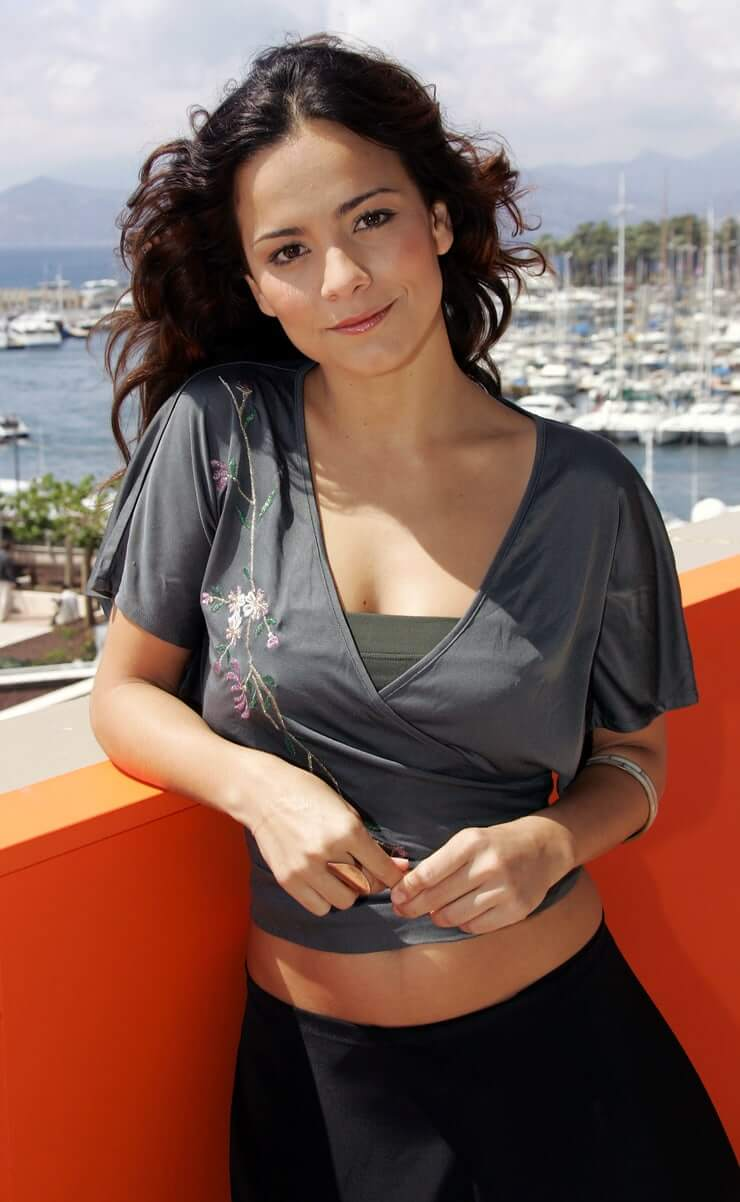 Alice's Wiki: Age, Childhood, and Education
Alice Braga was born on 15 April 1983, in São Paulo, Brazil, to parents Ninho Moraes, a TV director, and Ana Maria Braga, an actress who is well-known in Brazil for her work on stage, television and film.
Alice Braga's aunt is the famous Brazilian actress Sonia Braga, who has appeared in numerous films and television shows, including "Kiss of the Spider Woman" and "Alias". Alice's uncle, Hélio Braga, is also an actor and producer.
Alice has just one sister, Rita Moraes, who is a film producer.
For her education, Alice attended the Pontifical Catholic University of Sao Paulo.
Career Beginnings
Braga began her acting career in Brazil at a young age, by appearing in a number of commercials. Her first was for yogurt when just eight years old, and as she got older, she began pursuing roles in films and television.
Her debut role was also her breakthrough – in 2002, she was cast in the critically acclaimed Brazilian crime drama "City of God", which was a huge success both in Brazil and internationally, and helped to launch Braga's career.
Three years later, Braga appeared in the 2005 Brazilian film "Lower City" (original title "Cidade Baixa") as the character Karinna. Directed by Sérgio Machado and co-starring Wagner Moura and Lázaro Ramos, it tells the story of two friends who become romantically involved with a dancer, leading to jealousy and violence.
After rhe initial success in Brazilian cinema, Alice moved to Hollywood, and the following year, starred as Dolores in the drama film "Only God Knows", co-starring Diego Luna and Jose Maria Yazpik. The same year, she was Monique in the crime-drama film "Journey to the End of the Night", starring Brendan Fraser and Mos Def.
Rise to Prominence
Braga played the role of Anna Montez in the 2007 film "I Am Legend", which starred Will Smith as the last surviving human in a post-apocalyptic New York City overrun by zombie-like creatures. Anna is a survivor who joins forces with Smith in his quest to find a cure for the virus that has almost exterminated humanity.
Then in 2008, she was Sondra Terry in David Mamet's directed "Redbelt", which tells the story of Mike Terry, played by Chiwetel Ejiofor, a jiu-jitsu instructor who becomes entangled in the world of high-stakes mixed martial arts competitions.
Two years later, she starred in the film "Repo Men", co-starring Jude Law. The film is set in a dystopian future where artificial organs are sold on credit, but are repossessed if the debtor falls behind on payments; Remy is one of the repo men tasked with reclaiming the organs.
The same year, she portrayed Isabelle in the sci-fi action film "Predators", which was a commercial success, grossing over $127 million worldwide, helping increase Braga's net worth.
In 2012, she was seen in the dual role of Terry and Bea Franco in the film "On the Road", based on the novel of the same name by Jack Kerouac, co-starring Sam Riley and which follows a group of young writers and artists as they travel across the US in search of freedom, adventure and meaning,
The following year, Alice starred as Frey Santiago in a science fiction action film, "Elysium", directed by Neil Blomkamp. The film is set in a dystopian future where the wealthy elite live on a luxurious space station called Elysium while the rest of humanity suffers on an overpopulated and polluted Earth, co-starring Matt Damon, Jodie Foster and Diego Luna, among others.
See Alice Braga as Alice Taylor in Kill Me Three Times

Posted by Kill Me Three Times on Tuesday, May 12, 2015
In 2014, she starred in the black comedy thriller film "Kill Me Three Times" alongside Simon Pegg, Teresa Palmer, and Sullivan Stapleton. Then in 2016, Alice secured the role of Teresa Mendoza, the lead protagonist in the TV crime-drama series "Queen of the South". The series follows Mendoza as she becomes involved in the drug trade after her drug-dealing boyfriend is murdered. Over the course of the series, Mendoza rises through the ranks of the drug cartel and becomes a powerful leader.
In addition to acting, Alice was also the executive producer of the show, helping the creative process behind the scenes, and bringing Teresa to life on the screen.
Recent Projects
In 2020, Alice portrayed Cecilia Reyes in the superhero-horror film "The New Mutants". Her character is a doctor who oversees a group of young mutants with extraordinary abilities that are being held in a secret facility, starring alongside Maisie Williams, Anya Taylor-Joy, and Charlie Heaton.
She continued her career with another superhero film, "The Suicide Squad". She was Sol Soria, a member of the rebel group on the fictional Latin American island of Corto Maltese, who teams up with the Suicide Squad to take down a dangerous regime. Braga starred alongside an ensemble cast that included Margot Robbie, Idris Elba, John Cena and Viola Davis – directed by James Gunn, it was both a critical and commercial success.
Recently, Alice co-starred with Ben Affleck and JD Pardo in Robert Rodriguez's action-thriller film "Hypnotic", which tells the story of a detective who investigates a mystery surrounding his missing daughter, and a secret government program.
To speak of her upcoming projects, she's set to star in the TV series "Dark Matter", currently in post-production, and the TV mini-series "Retreat", which is also in post-production, among several other projects in the works.
The guests have arrived. FX's Retreat has set its cast with Clive Owen, Brit Marling, Harris Dickinson, Alice Braga, Jermaine Fowler, Joan Chen, Edoardo Ballerini, Raul Esparza, Pegah Ferydoni, Ryan J. Haddad and Javed Khan joining the previously announced Emma Corrin. pic.twitter.com/97ARzmY9pZ

— FX Networks (@FXNetworks) February 12, 2022
Net Worth
According to authoritative sources, Alice Braga's net worth is estimated at over $2 million, as of early 2023.
Personal Life, Dating, Is She a Lesbian, Girlfriend
When it comes to her personal life, in 2020, Alice came out as a lesbian, revealing that since 2017, she's been in a relationship with actress Bianca Comparato known for her roles in "Como Esquecer" and "Somos Tao Jovens".
Alice is fluent in English, Portuguese, and Brazilian.
Appearance and Body Measurements
Alice Braga has dark brown hair and brown eyes. She stands at a height of 5ft 4ins (1.63m), weighs approximately 120lbs (55kgs), with vital statistics of 35-23-34, and bra size 32C.