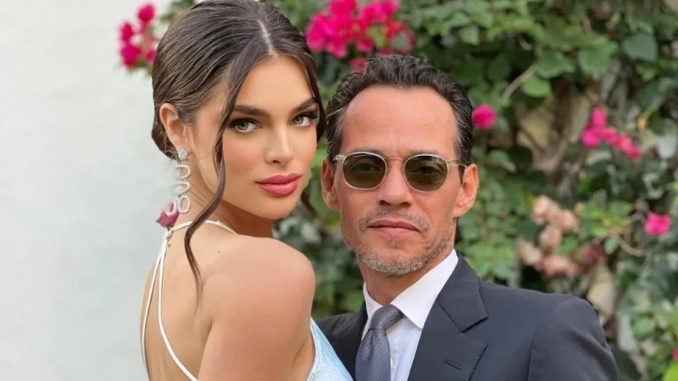 Nadia Ferreira is a Paraguayan fashion model and beauty pageant titleholder who is well-known for winning the title of 'Miss Universe Paraguay 2021'. She is making headlines after marrying Marc Anthony who is a singer-songwriter. 
Nadia is also famous for being the first runner-up at Miss Universe 2021 held at Eilat in Israel. She was crowned Miss Teen Universe Paraguay 2015 and placed as the third runner-up at Miss Teen Universe 2015. She came to prominence after she was selected to walk in the F/W 2018 show for Custo Barcelona at New York Fashion Week in 2018. 
Where was Nadia Ferreira born?
Born with the full name of Nadia Tamara Ferreira, her birthdate is May 10, 1999. She was born and raised in Villarrica, Guairá, Paraguay. Nadia is the daughter of Ludy Ferreira (mother) and the sister of Eli Ferreira with whom she spent her early childhood. Nadia Ferreira's parents, Ludy, and her husband separated long ago. She was raised by a single mother. She stated that her parent's role is fulfilled by her mom only. She was a single-parent child. Her mum is famous on social media and is a supportive mother who has always appeared in her daughter's shows. Her mum is not just her mother but also her best friend and supporting pillar. Her sister, Eli, owns a gift shop named "Te Va a Gustar" which is located in Villarrica, Paraguay, and also delivers products nationwide. She also has another business "XOXO Accessories" which is located in Villarrica, Paraguay. Nadia holds Paraguan nationality and belongs to Paraguan-Latino ethnical race. 
For her education, Nadia went to attend Universidad Americana where she studied commercial engineering. Nadia initially made her appearance in a Patrol Jeans commercial and other advertising campaigns during her early career work.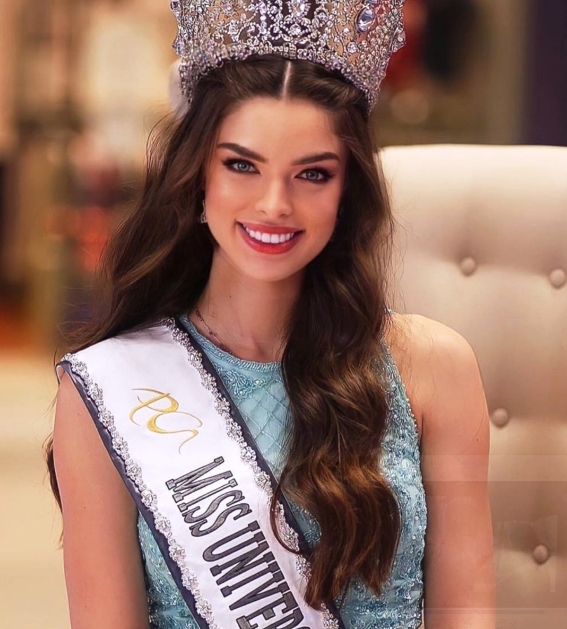 How did Nadia Ferreira get into a modeling career?
Nadia came to public attention after her silk dress slipped and bared her chest in an Asuncion fashion show. 
After that, she walked the runway on many occasions, including the New York Fashion Week as well as walked in fashion shows in Milan, Santiago, Paris, Brasil, Uruguay, and Paraguay.
She participated in Telefuturo's "Parodiando", a 2015 TV show. In the same year, she represented Guairá in Miss Teen Universe Paraguay 2015 which she won. 
 She represents her country at Miss Teen Universe 2015 which was held in Guatemala in which she finished third runner-up. 
She signed with the model agency Wilhelmina in 2018. The agency is famous for models such as Nicki Minaj, Demi Lovato, and Nick Jonas. 
She was selected to appear in Cosmo Fashion Night in Mexico City in March 2019 which she revealed via her Instagram account with a photo in which she was seen walking close to mariachi musicians. 
Nadia, on 9th September 2021, tripped on her high heels and nearly fell during the Custo Barcelona Spring/Summer 2022 fashion show.
She was appointed as Miss Universe Paraguay 2021 on 31st August 2021. During the event, she succeeded the outgoing Miss Universe Paraguay 2020, Vanessa Castro. She represented Paraguay at the Miss Universe 2021 pageant in Eilat, Israel, placing as the first runner-up, the highest placement for the country in the history of the pageant to date. 
Appearances in Fashion Weeks
New York Fashion Week 
Milan Fashion Week 
Paris Fashion Week 
Santiago Fashion Week 
Qatar Fashion Week 
Asunción Fashion Week
Who is Nadia Ferreira married to?
Nadia Ferreira is a recently married woman to her long-time boyfriend turned husband, Marc Anthony on January 28, 2023. Their lavish wedding took place in Miami, Florida. They made their relationship public through social media in 2022, sharing a picture of themselves from inside a flight at the time. The happily married are enjoying their present life a lot. There is no sign of divorce or dispute between them. Nadia's wedding outfit had intricate lace details with a long tail and was designed by Galia Lahav. Marc opted for a Christian Dior outfit. The wedding was attended by the pair's family members, including two of Marc's children from his previous marriages. Whereas other attendances were David Beckham, Victoria Beckham, Salma Hayek, and Luis Fonsi, among others. 
Nadia Ferreira was engaged to singer Marc Anthony on 13 May 2022. Marc Anthony and Nadia Ferreira announced the surprise news of their engagement on Instagram on Thursday, posting a close-up photo of her gorgeous diamond ring to her Story with the caption, "Engagement Partyyyyy!!! 💍," tagging Anthony, 53, in the snap. "Nadia's enormous diamond looks to be an emerald cut flanked on either side by tapered baguette diamonds," Mike Fried, CEO of The Diamond Pro tells. Before she broke the engagement news, the pair spent the day in Miami with friends leading up to the party, dined and partied on a boat, and toasted with champagne, per Ferreira's Instagram Story. "They dined on a lavish dinner of sushi, oysters, and caviar and appeared to be in an extremely celebratory mood, hugging and kissing throughout the night at an opulent table surrounded by friends," a source told. The announcement came just three months after the duo sparked romance rumors with a Mexico City trip.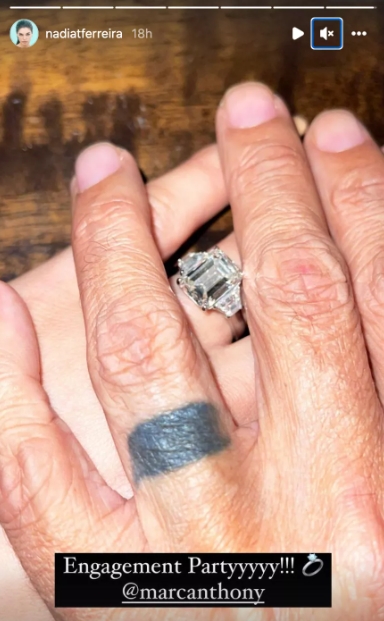 Nadia Ferreira became the stepmother of six children; Cristian, Emme, Maximilian, Ariana, Chase, and Ryan; from Marc Anthony's previous marriage. 
Who is Marc Anthony?
Marc Anthony is a singer, songwriter, as well as an actor from the USA who is the top-selling tropical salsa artist of all time and holds the Guinness World Record for best-selling tropical/salsa artist and the most number-one album on the Billboard Tropical Albums year-end charts. 
Everything To Know About Marc Anthony
Nadia Ferreira's Net Worth
Nadia Ferreira is a fashion model and beauty pageant titleholder. She has walked for several designers, including Custo Barcelona. She has also appeared on several covers of magazines such as Harper's Bazaar and Cosmopolitan. Most of her fortune comes from her modeling career, as well as her television career. 
Nadia Ferreira's net worth is estimated to be $2 million as per reports. She has been competing in beauty pageants for approximately 8 years now. She has endorsed brands such as Patrol Jeans, Ofra Cosmetics, Alemania Cell, Pierrot Couture, Maria Sonia, Muba Cosmetics, MyHeritage, Plan International, Elie Saab, Roberto Cavalli, and more. On the other side, the net worth of Marc Anthony is estimated to have $80 million at the time of writing. 
What is Nadia Ferreira Height?
Nadia Ferreira is a beautiful woman who has striking blue eyes with black hair color. She is mostly known for being crowned Miss Paraguay 2021, and to be Miss Universe runner-up in the same year. She was born with a medical condition called congenital torticollis (twisted neck) and underwent surgery at 8 months old. She had partially lost her sight, hearing, and mobility as a 10-year-old girl but luckily, she made a full recovery.
The model stands at an impressive height of 5 ft 9 in or 1.75 m or 175 cm. Her slim body weight measures 56 kg or 123.5 lbs. She has a perfect body measurement of 34-26-34 inches. She is liked by almost everyone for her attractive and unique appearance.