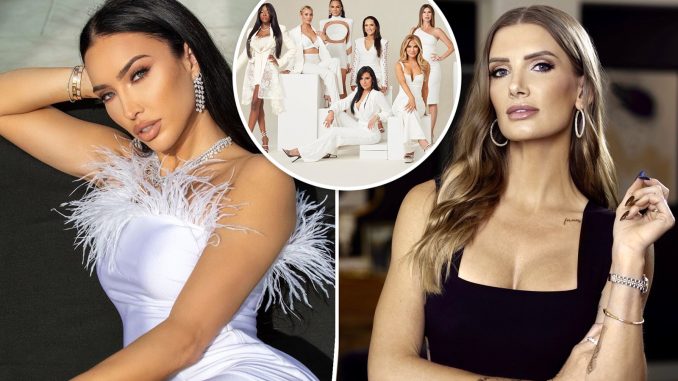 "Selling Sunset"
The stakes are higher than ever at the Oppenheim Group, the opulent real estate brokerage firm that is the focus of Adam Divello's "Selling Sunset". The Netflix reality series premiered in March 2019 and is filmed in the Oppenheim Group's operational bases in West Hollywood and Newport Beach. However, the cast members' professional lives take second place compared to the juicy drama and rivalry in Oppenheim's offices.
Mary Fitzgerald, Heather El Moussa and Chrishell Stause are just some of the day one cast members, with Chelsea Lazkani, Davinia Potratz and Emma Hernan included in the series regulars as well. However, two new faces have been the topic of gossip and speculation since their arrivals were announced: Nicole Young and Bre Tiesi.
Nicole Young
Despite being new to the show, Nicole is one of the Oppenheim Group's original members. After turning down a cast member spot in season one at the last minute, the exuberant blonde is finally ready to set foot in front of the cameras, and demonstrate her real estate skills to the world.
Nicole is praised on the company website for closing her deals by using creative solutions and negotiation. As she herself said in a summer 2022 interview, relationships are the most important part of real estate, and her clients and the relationships they share will also be shown. The agent isn't worried about drama or catfighting either, as she said: "I have a pretty thick skin. I'm not easily offended and I have no qualms about voicing my opinion."
Before filming for the season, Nicole discussed her new role with good friend and colleague Mary Fitzgerald – according to the real estate broker, Mary simply advised her to be herself. Nicole's portfolio and years of experience speak for themselves, as the Minneapolis native studied marketing and public relations at Baylor University in Waco, Texas, and began working as a marketing consultant during her senior year.
Nicole clearly isn't afraid of hard work, as she jumped into the deep end with her first job, and took on a myriad of responsibilities such as product launch campaigns, vendor negotiations, customer outreach, sales support, and brand strategy. In 2007, the Oppenheim Group member moved permanently to Los Angeles.
As mentioned, Nicole was slated to be a season one cast member, however, she got cold feet right before filming started, as she didn't feel ready to expose her clients, business, and more personal aspects of her life at the time. Nevertheless, she'd previously made a couple of appearances in the show's second and fourth seasons.
Apart from being good friends with Mary and even officiating her intimate wedding to Romain Bonnet, Nicole shares a close bond with many of her colleagues. Nicole herself married Brandon Young in April 2017, and gushingly described it as the best day of her life in an Instagram post commemorating their fifth wedding anniversary.
The long-standing real estate agent has sold dozens of properties to high-profile clients such as celebrities and important executives since joining the Oppenheim Group in December 2014. As she said in the season six trailer: "I have $100 million in sales and counting. If someone were to get in the way of that, there's going to be an issue."
Bre Tiesi
Moving on to Bre Tiesi, the glamorous model turned real estate agent has been a hot topic of discussion since July 2022, when she welcomed a son named Legendary Love with the fertile rapper Nick Cannon. It remains unclear whether Bre will be discussing her child's father in front of  the cameras but we can confirm that she'll be an unforgettable addition to the show.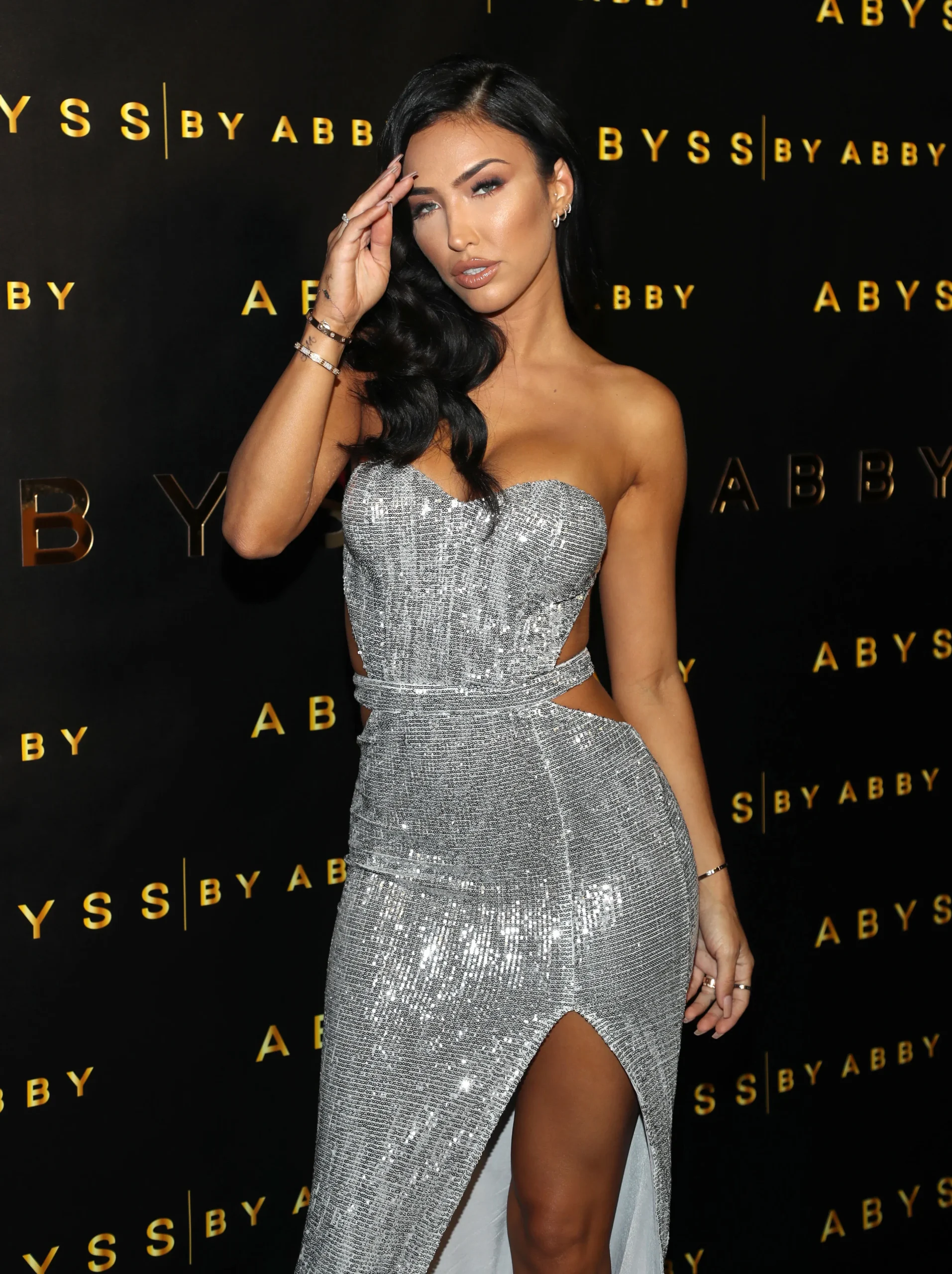 As Bre confidently told PEOPLE in August 2022: "I'm a hate it or love it kind of gal. I'm definitely bringing my full personality. It's gonna be a whole show, from fashion to drama." After becoming part of the demanding modelling industry during her teenage years, Bre appeared in TV shows such as "WAGS" and "Wild n' Out". Later on, she created a YouTube channel, and began selling fitness courses.
Although most people associate Bre with Nick, she was actually married to former NFL star Johnny Manziel. When the couple divorced, Bre's career underwent an important shift as she delved further into the real estate world. Right before the 2020 coronavirus pandemic, the Californian began taking her career more seriously and making the most of her contacts to land her first high-figure sales. From then on, the rest was history.
The fitness fanatic is always one to speak her mind. In January 2023, she claimed to have never wanted to get married, adding that her dreams in life were to travel the world and create an empire. Bre and Johnny married in a private courthouse ceremony in March 2018; no guests were invited, but there were a few witnesses present. Although Bre was credited with helping Johnny during a "rocky period of his life", they split up just a year later, with the model claiming that he had cheated on her. After filing for divorce in December 2019, Bre finally celebrated her new single status almost two years later.
There's no news on Bre's current dating life, but many people believe that Nick Cannon is in a relationship with many of his children's mothers. Bre spoke warmly of the rapper and their years-long friendship, saying: "Him and I have had our on-and-off for years. I respect and love who he is so much as a person."
Bre Tiesi Admits She's Anxious About Seeing Her Personal Life 'Dramatized' on 'Selling Sunset' (Exclusive) https://t.co/vfseYdxzUH

— People (@people) May 18, 2023
Bre shared the first photo of Legendary Love in July 2022, as well as a YouTube video with every detail of her birthing process. A couple of months later, the brunette was criticized by online blogs after venting about the difficulties of motherhood. Many netizens insinuated that it was Bre's fault for having her first child with a man who already had seven at the time; others suggested that Nick pay for a night nurse or some form of childcare so Bre wouldn't be spread so thin.
In any case, Bre and Nicole are both hoping to showcase their dynamic careers with their new roles in "Selling Sunset", and fans are eagerly waiting to see them in season six.