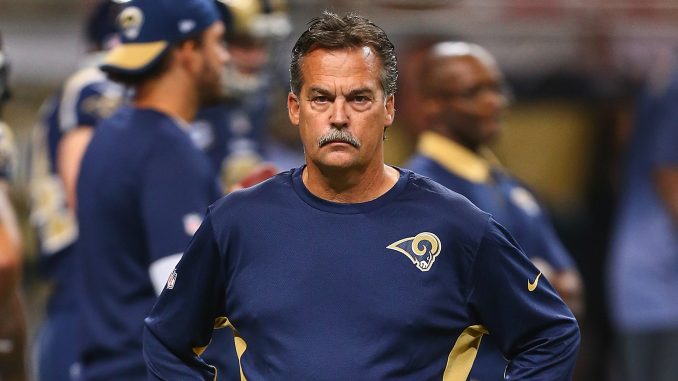 Who is Jeff Fisher?
American football coach and former player Jeffrey Michael 'Jeff' Fisher was born in Culver City, California USA, on 25 February 1958, making his zodiac sign Pisces. He's perhaps known best for having spent 22 years serving as a head coach in the National Football League (NFL), most of which with the Tennessee Titans and the Houston Oilers, while he also coached the Los Angeles Rams.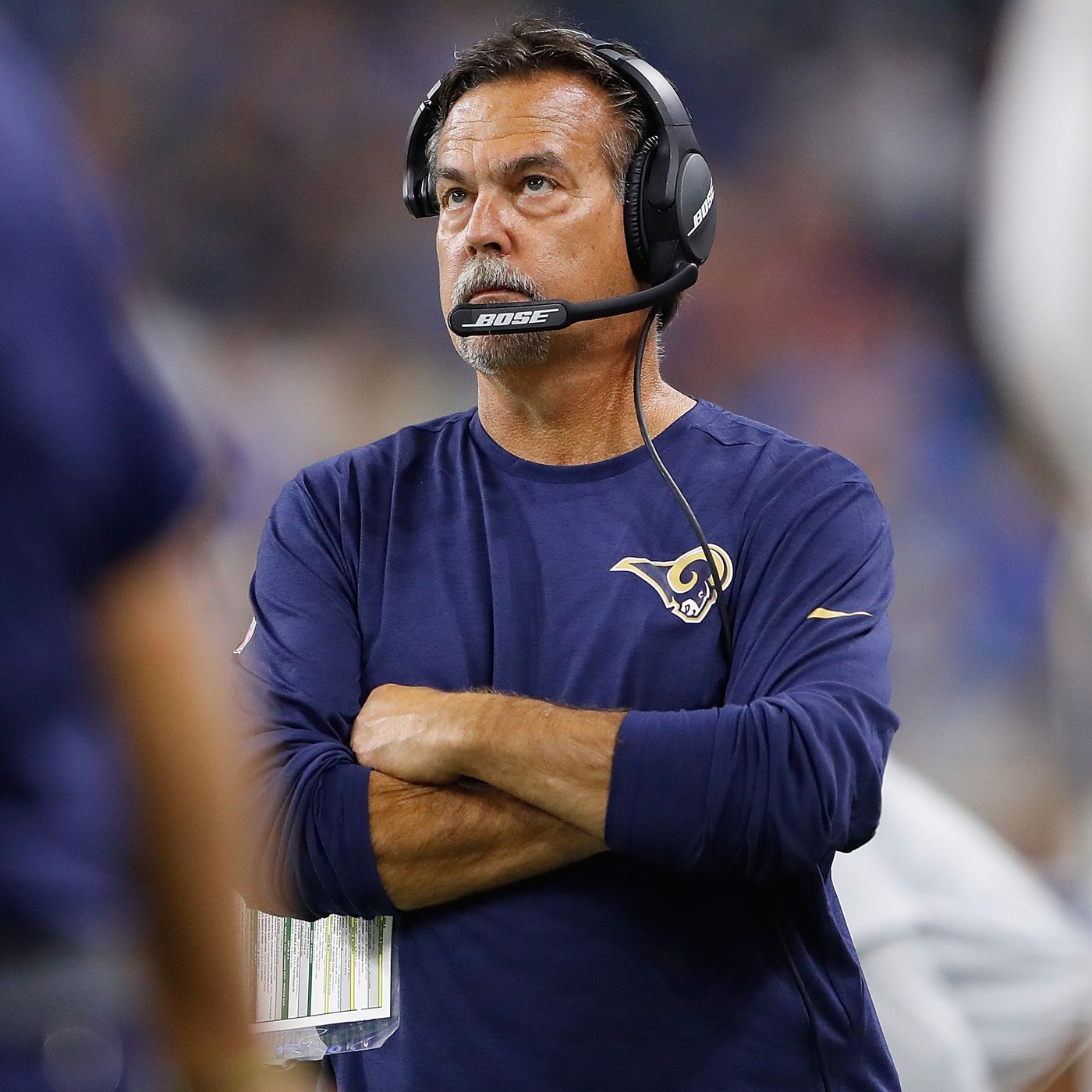 Education and early life
Jeff was raised in Culver City by his mother and father about whom he hasn't spoken in public, thus their names and professions remain undisclosed; Jeff hasn't spoken about having siblings either, and is thus believed to be an only child.
The family eventually moved to Los Angeles, California where Jeff attended Taft High School in Woodland Hills; he was an All-American wide receiver. Prior to enrolling at Taft, Jeff played for the Reseda Rams of Pop Warner football, and they won the championship in 1972.
Upon matriculating in 1976, Jeff enrolled at University of Southern California (USC) on a football scholarship; he played for their Trojans under head coach John Robinson. Some of Jeff's teammates at USC went on to become stars, including Joey Browner, Dennis Smith and Ronnie Lott. The Trojans won the 1978 National Championship, and he was in 1980 named a Pac-10 All-Academic Selection.
Jeff graduated with a Bachelor's degree in 1980.
NFL
Jeff was picked by the Chicago Bears in the 1981 NFL Draft, and played as their return specialist and defensive back in 49 games of his five seasons with them.
What marked the 1981 season for Jeff was when, during a game against the Minnesota Vikings which the Bears were losing, he made a leaping interception and led his team to victory.
Jeff suffered a broken leg in 1983, after having been tackled by Philadelphia Eagles' Bill Cowher; more than a decade later, the two became rivals as head coaches.
He set a Bears record in 1984, when he recorded eight punt returns in a game against the Detroit Lions, while he also tied former professional Football Player Lew Eric Barnes' record of 57 returns in one season.
Jeff suffered an ankle injury in 1985, and in the same year the Bears won the Super Bowl; even though he was on injury reserve, Jeff still received his own Super Bowl ring.
We're bringing it way back to my time playing for the Bears. Over 35 years ago. 😯 😯 😯 pic.twitter.com/q72s3NGVJc

— Jeff Fisher (@CoachJeffFisher) March 19, 2020
Coaching career
While on injury reserve, Jeff helped the Bears' defensive co-ordinator James David 'Buddy' Ryan, and it was around this time that he realized he could become a successful coach.
Buddy then became the head coach of the Philadelphia Eagles, and took Jeff to serve as his defensive backs coach; Jeff was 30 when he became the Eagles' defensive co-ordinator in 1988, thus becoming the youngest coach in the league. In the 1990 season, the Eagles led the league in sacks (62) and interceptions (30).
Jeff became the defensive co-ordinator of the Los Angeles Rams in 1991, then in 1992 and 1993 the defensive backs coach of the San Francisco 49ers. On 9 February 1994, he joined the Houston Oilers as their defensive co-ordinator, and became their head coach on 14 November 1994.
Jeff lead the Oilers to a 7-9 record in 1995, and an 8-8 record in 1996; because they weren't able to get a new stadium, the team relocated to Tennessee in 1997, and were renamed to Tennessee Oilers. They finished their two following seasons with a 16-16 record.
The Oilers were renamed to Tennessee Titans in 1999, and the same season saw them reach Super Bowl XXXIV, which they lost 23-16 to the St. Louis Rams. They had a rather poor 2001 season, winning seven of their 16 games, while they then started off the 2002 season with a 1-4 record, but finished 11-5. They had a great 2003 season, in which they reached the play-offs, but lost to eventual Super Bowl winners the New England Patriots.
The 2004 season was plagued by injuries, and the Titans won only five of their 16 games, while the following season saw them win half of their 16 games; they recorded 10 wins in the 2007 season, and 13 wins in the 2008 season.
Jeff's tenure with the Titans ended on 27 January 2011, and he took the 2011 season off.
He signed with the St. Louis Rams as their head coach on 13 January 2012, and they finished the season with seven wins, the same in their 2013 season, recorded six wins in 2014 and seven in 2015. Jeff was fired on 12 December 2016 following a 42-14 loss to the Atlanta Falcons.
He spent the following five years away from football, until on 27 January 2022 became the general manager and head coach of the Michigan Panthers competing in the US Football League; he resigned on 3 February 2023 and was replaced by Mike Nolan.
Love life and relationships
Jeff avoids speaking about his love life in public, but it's still known that he was married, and that he and his former wife have three children.
He and Juli Fisher met while they were both attending USC, when they took part in the eating contest The Beef Bowl; they married in a small and private ceremony in 1986. In June 1987, Juli gave birth to their son Brandon Chase Fisher, who followed in his father's footsteps and became a college Football Player, while he's today the defensive coach of the Rams. Their second son Trent Fisher was born on 19 June 1992, and he played football at Auburn University; Juli went on to give birth to their daughter Tara Fisher, but her birthdate hasn't been disclosed. On 7 February 2015, Tara married former Major League Baseball player Justin Miller.
Jeff and Juli separated in 2008, and she filed for divorce.
Jeff seems to be unattached as of May 2023, was married to Juli Fisher, and they have three children together.
Interesting facts and hobbies
Jeff was once co-chair of the NFL competition committee, resigning in August 2016.
He was into travelling and visited all of the US states, mostly thanks to his career in football; Jeff and his wife vacationed in several European countries, but he nowadays prefers to stay at his home.
Jeff's a fan of Hollywood movies, his favorite actor's Keanu Reeves, and some of his favorite movies include "The Whole Truth", "Sweet November", and "My Own Private Idaho".
He's a philanthropist and an animal lover; Jeff's donated money to several charity organizations, which include animal shelters.
He's a fan of rock 'n' roll music, and his favorite band's ZZ Top.
Height, eyes and wealth
Jeff's age is 65. He has brown eyes and black hair, is 5ft 10ins (1.78m) tall and weighs around 190lbs (85kgs).
Jeff's net worth's been estimated at over $20 million, as of May 2023.