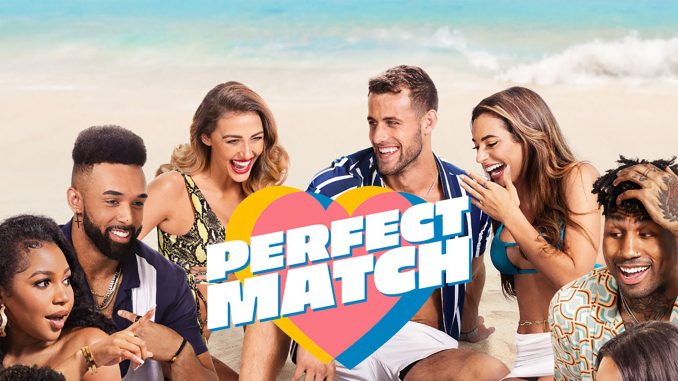 Netflix, known for primarily financing documentaries, anime series, movies, and stand-ups, has also branched into producing and distributing reality TV series. Their dating series "Perfect Match," produced by Kinetic Content and created by Chris Coelen, is becoming a leader in the genre. However, despite the name, only a few couples continued their romance after 12-hour-long episodes. We've studied which ones still nurtured their friendship after the finale aired on 28 February 2023.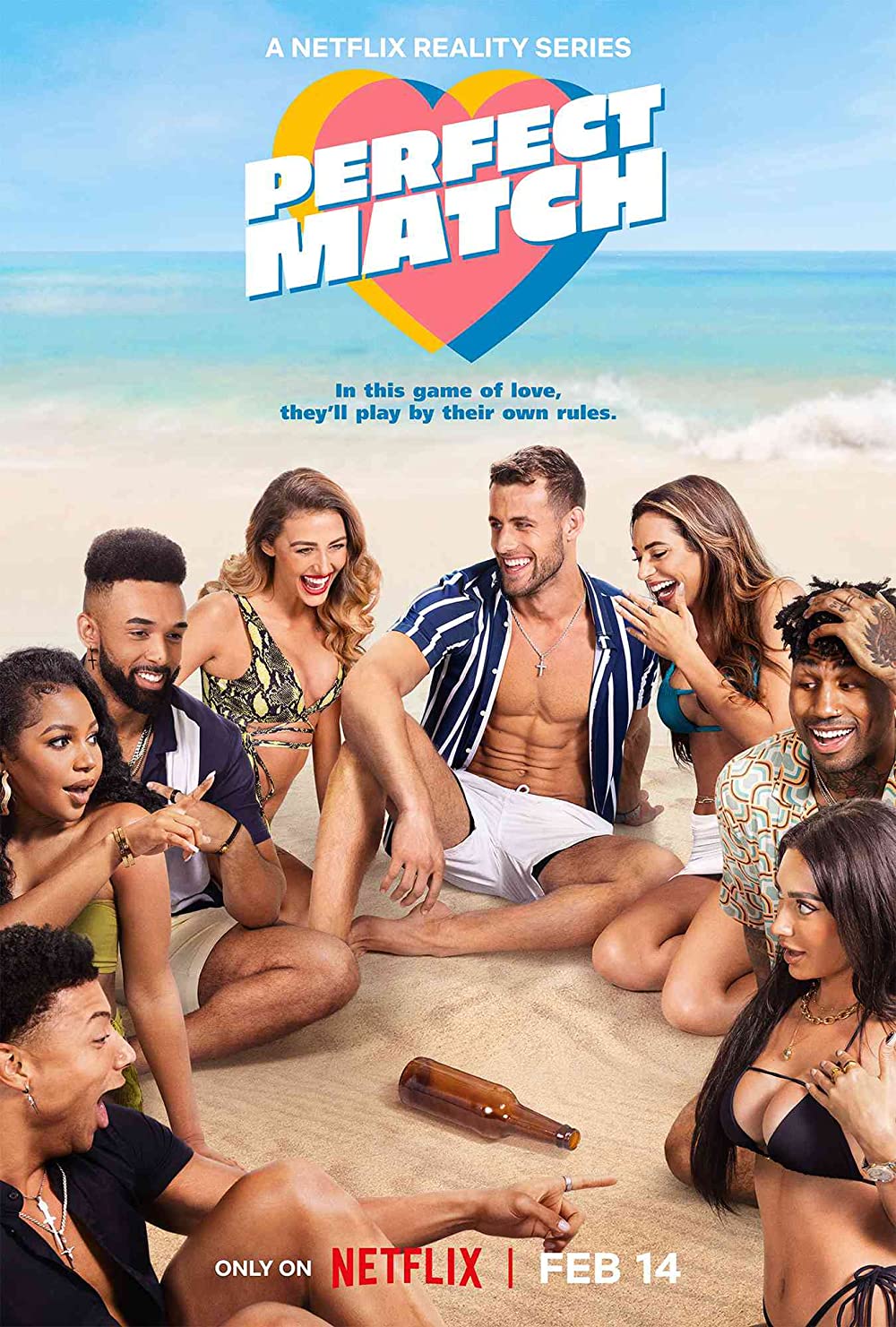 The romance fizzled out in most cases
Many participants admitted that the show gave them hope of continuing their romance after leaving. However, the five couples who matched in the end quickly discovered that their bond resulted from the isolation in the six-bedroom, five-bathroom house in Panama City, in a resort town named Playa Bonita.
The singles faced many obstacles after leaving, primarily the distance; they were from various parts of the USA, which was problematic enough. However, some were from Australia or Canada, or had family in Europe, such as Damian Powers, who was born in Germany. Moreover, some participants still had former partners they hadn't get over, and had to return to their busy lives as, for example, TikTok creators, dancers, realtors, and athlete managers.
Dom Gabriel and Georgia Hassarati
Although Dom bonded with Georgia and left the house with her, their romantic relationship didn't last long. The media called their break-up messy, but the couple claimed that distance was the primary reason – after all, he's from Toronto, Canada, while she's from Brisbane, Australia. They weren't each other's first choice; Dom initially connected with Francesca Farago. However, she eventually developed feelings for an old flame, Damian Powers, with whom she participated in "Love is Blind." Luckily, George decided to give it another chance when he ran into Georgia on a date with Chase DeMoor, and she later matched with him. Their castmates recognized their connection, and the two won the first season of the dating reality TV series, meaning that expectations were high.
Sadly, the two slowly distanced romantically after the cameras turned off, citing the feeling that they were living in a bubble that finally burst. However, they both shared positive opinions of one another, calling each other 'an amazing person' and stating that they were on good terms and felt that their relationship made them stronger. It's unclear how long they were a couple, and whether they spent time in person afterwards. Francesca claimed that Georgia broke up with him three days after filming, to date Harry Jowsey. In contrast, shortly after the show ended, Dom implied that they were together when she joined the "Georgia and Harry Jowsey Fall in Love" podcast.
'Perfect Match' star Francesca Farago hits back at Georgia Hassarati over Dom Gabriel relationship drama: 'The lies are insane' https://t.co/3Sc2TZbtqH

— Insider (@thisisinsider) March 14, 2023
Additionally, they both admitted to never redeeming their all-expenses-paid trip. Thankfully, they seemingly resolved their issues in time. They still follow each other on social media, and have shared screenshots of their chats, meaning they are in digital contact. Dom even said that if they meet again and the connection is strong, they would carry on and see where it goes.
Dom Gabriel and Ines Tazi
While Georgia moved on with Harry, Dom was connected to Ines Tazi afterwards for a good reason. She convinced him to stay in the Panama City house to see if he matched with anyone before he encountered Georgia. Although she had herself in mind and confessed her feelings in the house, Dom didn't break things off with his girlfriend.
Moreover, after breaking up with Dom, Georgia accused them of flirting with Ines in the house on "The Viall Files" podcast. Despite those accusations and the fans 'shipping' the two after they posted many images and videos to social media, Ines and Dom didn't start dating post-show, proving how strong their friendship's is.
Dom Gabriel and Shayne Jansen
Unsurprisingly, many cast members of the same gender bond over the time they spend pursuing romance, and Shayne and Dom were great examples. Their bond was apparent during the filming, but grew in the real world. They call each other 'besties' and share a love of fitness, swings, and a particular clothing item—a crop top, calling themselves 'crop top boys for life.'
Dom Gabriel and Zay Wilson
Dom also stayed on good terms with Zay Wilson, despite Zay's early elimination, meaning they had very little time to connect. However, after Dom left, he read his fans' comments. He filmed many TikTok videos with Zay, even acknowledging the requestion captioning a lip-syncing video of the Jonas Brothers' song "Burnin' Up" with, 'Y'all demanded more Dom & Zay content!'
Colony, Savannah, Diamond, and Anne Sophie
Zay wasn't the only cast member who went home early, and lost the opportunity to befriend with people given enough time. However, there were other reasons that viewers failed to see friendships develop. Some cast members made meaningful connections and potentially long-term bonds behind the scenes. Still, viewers never saw it because episodes were much edited, and had to follow exciting storylines. Diamond Jack revealed that she grew close to other women of color, Anne Sophie Petit-Frere, Colony Reeves and Savannah Palacio. Additionally, since she posted a video of them dancing and posing on 2 March 2022, she inadvertently revealed that they got together pretty early, perhaps even during the casting process. Whatever the timing, the ladies called themselves 'the baddest girls in the house', and even during the introduction, warned the others not to play with them.
Chloe Veitch and Ines Tazi
Ines had many failed matches in the show, and was unlucky in love with Shayne Jansen, who she presumably had to see a few times since they were both friends with Dom. However, she befriended Chloe Veitch, who Shayne left her for, and the two surprisingly remained close friends afterward. Although neither seemed interested in women, some fans thought that the two became engaged. That's because Chloe posted their picture on a night out, with Ines putting a ring on her index finger, captioned, 'I SAID YES!' Ines took the joke further by commenting, 'Wifeyyyy GOAL. Not one day can ever be dull with you in it!' However, it was all good fun, and they merely celebrated their friendship.
Even more surprisingly, Chloe and Ines befriended Chloe's ex-boyfriend's ex-fiancé, Natalie Lee, who starred in "Love is Blind." Natalie accused Shayne of signing up for the Panama show while they were still together, and the timing matches since the casting began in September 2021.  However, although Chloe said that the casting directors chose Shayne because they thought that he was her ideal partner, the complicated history didn't bother Chloe later.
Francesca Farago and Kariselle Snow
Francesca and Kariselle shared a tight bond in the show, and because they were openly bisexual, they even made out several times, despite having male matches. Although Kariselle's match, Joey Sasso, saw nothing worrying with that behavior, it bothered Abbey Humphreys, with whom Francesca matched besides Dom.
However, they didn't let those feelings affect their bond, and had each other's back to the point of being called 'a villain and her minion' by Chase DeMoor and viewers online. People also speculated that they had been close before the show, because they posted pictures of themselves hugging at the Los Angeles Pride event during Pride Month, June 2022. However, they should have remembered that Netflix filmed the show in March of that year, meaning the two were in the real world for about two and a half months by then.
Kariselle Snow and Joey Sasso
Fans loved seeing the loving connection between Joey Sasso and Kariselle Snow, and the couple even became engaged when Joey proposed to her during the season finale. She said yes, but stipulating that he had to get her father's approval. However, after the show, the couple was quiet about their relationship, and fans had to dig deep and analyze their activity for information. Kariselle posted a TikTok video on 3 March 2023, stating that she came home from Panama and had to inform friends that she was back with an ex-, whom she'd said she wouldn't return to, but that they were also engaged. However, the video seemed like a skit, making fun of the complex situation she'd got herself into.
That brought light to a February 2023 interview Joey gave to Newsweek magazine. He said that they weren't on the same page romantically, and went their separate ways in that regard, but are 'seeing what life has in store for the future and that they feel like the divorced mom and dad of "Perfect Match."' He added that he will always love and respect Kariselle and speak highly of her whenever he can, and Kariselle later said that they remain close friends who keep things civil.
Izzy Fairthorne and Georgia Hassarati
Georgia and Izzy have a history; they were cast members of the third season of "Too Hot To Handle." Their connection deepened during their time in Panama, while independently searching for but failing to find their perfect match. During the podcast in which she accused her ex-boyfriend Dom of flirting with Ines Tazi, Georgia shared that she has much in common with Izzy, and that the two are great friends.
Zay Wilson and an unknown cast member
Zay Wilson attracted attention for being the first to arrive in the villa, and among the first to depart. As a reminder, Anne Sophie Petit-Frere chose bad boy Chase, but he felt that his perfect match wasn't in Panama. However, in a TikTok video that he posted on 24 February 2023, he told his followers that he'd been dating someone from the show. However, he clarified that they are still working on moving past the close friends stage and would 'be outside,' i.e., go official, after a few more dates. Although he didn't reveal who it was, viewers with a good memory recalled that he mentioned being interested in Savannah Palacio. We now know that she is close to Anne Sophie, and both women told their TikTok followers that Zay expressed romantic interest in Savannah in the villa. We have yet to see if the internet sleuths got it right. Also, it's uncertain whether Zay and this mysterious individual will go public with their relationship, or just stay friends.
All romantic relationships failed
Of the five couples that left the show while still romantically involved, none stayed together in the real world, and one even broke-off their engagement. "Perfect Match" served as a social experiment, and its results were discouraging when it came to finding love.
However, most participants found friends they could spend time with and collaborate with, making their stay in Panama far from pointless. However, since the show went off the air recently, we have yet to see how long they can maintain the connection, especially when distance, their occupation, and romantic partners enter the picture.