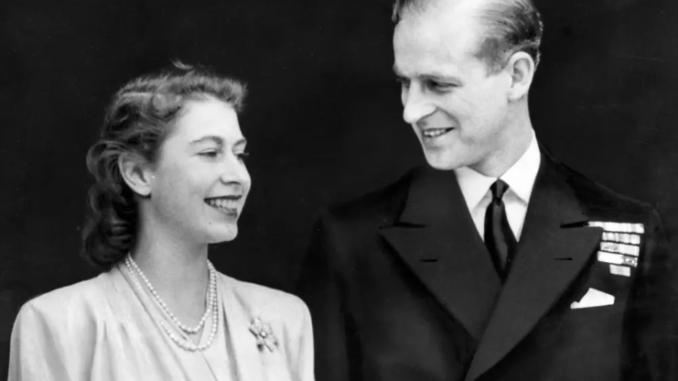 Prince Philip, Duke of Edinburgh was the husband of Queen Elizabeth II, the father of Prince Charles, and the grandfather of Prince Harry and Prince William. He was the oldest male member of the British royal family and the longest-serving consort of a reigning British monarch. Born as Prince Philip of Greece and Denmark, he was a member of the House of Schleswig-Holstein-Sonderburg-Glücksburg. He joined the navy in 1938 and served during the Second World War. Since 1952, he served as the royal consort of the UK and the other Commonwealth realms.
Apart from serving as the royal consort, he was a vigorous public speaker and enthusiastic sportsman. He was a patron of many organizations and served as chairman of The Duke of Edinburgh's Award for people aged 14 to 24. He retired from his royal duties on 2 August 2017, aged 96, having completed 22,219 solo engagements and 5,493 speeches from 1952. He died on 9 April 2021, at the age of 99. 
How did Prince Philip, Duke of Edinburgh die?
Philip died of "old age" on the morning of 9th April 2021 at Windsor Castle, at the age of 99. He lost his life just 2 months before his 100th birthday. He was the longest-serving royal consort in world history. The Queen, who was reportedly at her husband's bedside when he died, described his death as "having left a huge void in her life". The palace said Philip died peacefully.
His death led to the commencement of Operation Forth Bridge, the plan for publicly announcing his death and organizing his funeral. The usual public ceremonial could not take place because of the regulations for the COVID-19 pandemic which restricted the number of mourners to thirty; it was later reported in the press that the Queen had rejected a government offer to relax the rules. The funeral took place on 17 April 2021 at St George's Chapel, Windsor Castle, and he was temporarily interred – alongside 25 other coffins, including George III – in the Royal Vault inside St George's. 
The bodies of Prince Philip and the Queen were interred in the King George VI Memorial Chapel at St George's, on the evening of 19 September 2022, at the conclusion of the state funeral of Queen Elizabeth II.
What was Prince Philip, Duke of Edinburgh Known For?
Philip is known for his outspoken nature and controversial remarks. 
Philip was the longest-serving royal consort in history. 
Who are Prince Philip, Duke of Edinburgh's Parents?
Prince Philip took birth on 10th June 1921, in Mon Repos, Corfu, Kingdom of Greece, to Prince Andrew of Greece and Denmark and Princess Alice of Battenberg, the eldest daughter of Louis Alexander Mountbatten. Shortly after his birth, his maternal grandfather, Prince Louis of Battenberg, died in London. He was the youngest of five children. Thus, he has four sisters namely Cecilie, Sophie, Margarita, and Theodora. He holds Greek-Danish nationality and his ethnic background is Mixed. 
Philip was raised in Great Britain after his family was forced to leave Greece post 'World War I.' He was a naturalized British citizen who had renounced his German titles and adopted the surname Mountbatten during the First World War. He is also related to the British royal family as a descendant of Queen Victoria. On September 22, 1922, Philip's uncle, King Constantine I of Greece, was forced to abdicate the throne. The military government then arrested Prince Andrew. In December 1922, a revolutionary court banished Prince Andrew from Greece for life. His family went to France, where they settled in the Paris suburb of Saint-cloud.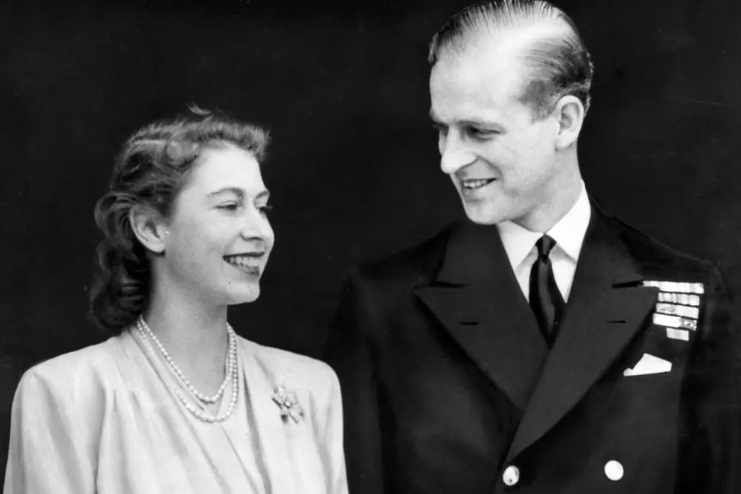 Where did Prince Philip go to school in Scotland?
Philip was first admitted to the MacJannet American school in Paris but was later sent to the UK to attend Cheam School in 1928. He lived there with his maternal grandmother at 'Kensington Palace.' In 1933, he was sent to Germany to attend 'Schule Schloss Salem,' a boarding school owned by the family members of his brother-in-law, Berthold, Margrave of Baden. After finishing two terms there, he moved to Gordonstoun because of the rise of Nazism in Germany.
In 1939, he left Gordonstoun and joined the 'Royal Navy' at the 'Royal Naval College,' Dartmouth, from where he graduated the next year as the top cadet in his class. During World War II, he served in the British Navy while his in-law's family members were on the opposing Axis side of the conflict. Many of Philip's family members remained in Germany, including his sisters, who married into German aristocratic circles.
Prince Philip, Duke of Edinburgh's Career Work
He served in the British Navy during World War II while his in-law's family members were on the opposing Axis side of the conflict. He spent four months on the battleship 'HMS Ramillies,' followed by shorter postings on 'HMS Shropshire' and 'HMS Kent.' In October, he was transferred to 'HMS Valiant' in the Mediterranean fleet after the invasion of Greece by Italy.
He was then promoted to sub-lieutenant after a few courses at Portsmouth. There, he earned the top grade in four out of five sections of the qualifying examination. 
After that, he was appointed to 'HMS Wallace' which was involved in the allied invasion of Sicily.
On July 16, 1942, he was promoted to the rank of lieutenant. In October 1942, he became the first lieutenant of 'HMS Wallace' from the 'Royal Navy.' 
After a couple of years, he moved to 'HMS Whelp.' 
In January 1946, he was posted as an instructor at 'HMS Royal Arthur' in Wiltshire.
On November 19, 1947, he was appointed to the highest order of Chivalry, 'Order of the Garter.' 
He received 17 different appointments and decorations in the Commonwealth, and 48 by foreign states. 
Moreover, he was made chairman of the 'Coronation Commission,' and became the first member of the royal family to fly in a helicopter and visit the troops that were to participate in the ceremony.
In the year 1952, he was appointed 'Admiral of the Sea Cadet Corps,' 'Colonel-in-chief of the British Army Cadet Force,' and 'Air Commodore-in-chief of the Air Training Corps.' 
He was made the 'Admiral of the Fleet,' 'Captain General Royal Marines,' 'Field Marshal,' and 'Marshal of the Royal Air Force in the United Kingdom' in 1953.
In 1956, he founded the 'Duke of Edinburgh's Award' with a German educator named Kurt Hahn to help young people have a sense of responsibility towards themselves and their communities. 
During these years, he traveled across the globe aboard the newly commissioned 'HMY Britannia,' and opened the 1956 'Summer Olympics' in Melbourne. Moreover, he also visited the Antarctic.
It was on 22nd February 1957, that he received the title of 'Prince of the United Kingdom.' On that day, it was declared that he would be referred to as 'His Royal Highness the Prince Philip, Duke of Edinburgh.'
On October 14, he took his 'Oath of Allegiance' before the queen at her Canadian residence, 'Rideau Hall.'
In 1961, he became the first member of the royal family to be interviewed on television, after he appeared on Panorama to answer questions by Richard Dimbleby about the Commonwealth Technical Training Week, an initiative of which he was patron. 
In addition, he has participated in the work of many organizations, particularly favoring those focused on the environment, athletics, and education.
From 1955 to 1957, he was president of The Football Association and served two terms as president of Marylebone Cricket Club, with his tenures starting in 1949 and 1974, respectively.
He played polo until 1971 and has also competed in carriage and boat racing. 
From 1961 to 1982, he served as UK president of the 'World Wildlife Fund.' He took up international presidentship in 1981, focusing on wildlife and environmental issues.
He was the patron of 'Work Foundation' and was president of the 'International Equestrian Federation' from 1964 to 1986. 
He also served as chancellor of the Universities of Cambridge, Edinburgh, Salford, and Wales.
He had authored books like Birds from Britannia, A Question of Balance, and Driving and Judging Dressage.
At the age of 96, he retired from his royal duties on August 2, 2017.
Titles, Honors, and Achievements
Awarded medals from Britain, France, and Greece for his service during World War II
Commemorating the coronation of George VI and Elizabeth II and the silver, gold, and diamond jubilees of Elizabeth
Was appointed by George VI to the Order of the Garter on 19 November 1947, the eve of his wedding
Received 17 different appointments and decorations in the Commonwealth, and 48 from foreign states
Was appointed to the equivalent positions in Canada and made Admiral of the Fleet, Captain General Royal Marines, Field Marshal, and Marshal of the Royal Air Force in the United Kingdom
Was appointed Colonel of the Grenadier Guards, a position he handed over to his son Andrew in 2017
Appointed Knight Grand Cross (GCVO) of the Royal Victorian Order, making him the first British national since his uncle Earl Mountbatten of Burma to be entitled to wear the breast stars of four orders of chivalry in the United Kingdom
Who was Prince Philip, Duke of Edinburgh's Wife?
Prince Philip was a married man and he married only once till his death. In 1939, King George VI and Queen Elizabeth (the Queen's mother Elizabeth) toured the Royal Naval College. They fell in love with each other and remained in touch through an exchange of letters. In 1946, he asked the king for his daughter's hand in marriage to which he agreed. The engagement of Philip and Elizabeth was announced to the public on July 10, 1947. They got married on November 20, 1947, at 'Westminster Abbey.' The couple was married for 73 years until April 2021, the death of Prince Philip. Prior to his demise, the family was living a happy life.  His sexual orientation was straight. 
Everything To Know About Queen Elizabeth II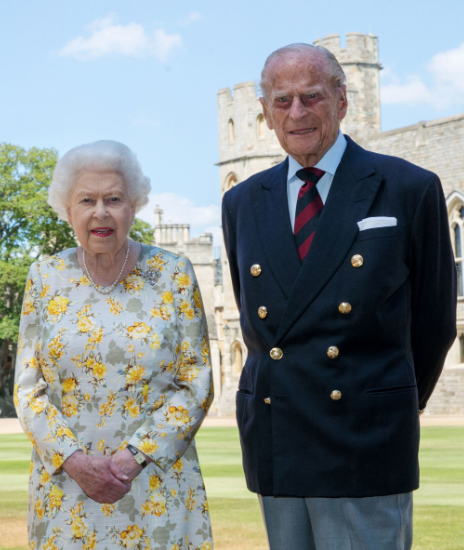 How many children did Prince Philip and Queen Elizabeth have?
Prince Philip had four children, namely Charles, Prince of Wales (born November 14, 1948), Anne, Princess Royal (born August 15, 1950), Prince Andrew, Duke of York (born February 19, 1960), and Prince Edward, Earl of Wessex (born March 10, 1964). 
How Rich was Prince Philip, Duke of Edinburgh?
Prince Philip was a member of the British royal family most famous for being the husband of Queen Elizabeth II. He had a net worth of $30 million at the time of his death. After serving in the British navy, he became a naturalized citizen of the United Kingdom and married Elizabeth shortly after the war. In 1952, when Elizabeth became queen, Philip became her consort, assisting in royal duties that include attending state dinners, world tours, and openings of Parliament. Nicki Swift reports that he earned $500,000 annually in that role. He continued to receive these funds even after he retired in 2017.
Prince Philip, Duke of Edinburgh Wealth 
Prince Philip also maintained access to funds earned by a private portfolio of properties, lands, and assets set up by the Duchy of Lancaster in 1399. As the Queen, Her Majesty also maintains a private income from the Duchy of Lancaster estate. Together, the couple is also believed to share a portfolio of stocks and land inherited by the Queen's family, such as Balmoral Castle in Scotland and Sandringham Estate in England. As most of Prince Philip's estate was shared between him and the Queen, it is likely that Her Majesty will continue to hold onto Philip's assets following his death. As Philip's children, they are also likely to inherit a share of his assets. He was living a lavish lifestyle prior to his death. 
How tall was Prince Philip, Duke of Edinburgh?
Prince Philip, Duke of Edinburgh had a tall height of 6 feet with a bodyweight of 72 KG. He had salt and pepper hair color and blue eye color. His other body measurements such as waist size, bicep size, and more are still to get unfolded yet. His body type was average. He had a receding hairline. 
The Prince had suffered previously from a blocked coronary artery and a bladder infection, in early June 2013, just days before his 92nd birthday, CNN reported that Philip had undergone "exploratory" abdominal surgery. He was released from the London Clinic on June 17 after more than a week hospitalized. 
Prince Philip, Duke of Edinburgh Hospitalized
On 9 January 2021, Philip and the Queen were vaccinated against COVID-19 by a household doctor at Windsor Castle. In February 2021, he was admitted to the private King Edward VII Hospital after feeling unwell. Later, it was revealed that he was suffering from an infection and was also being treated for a pre-existing heart condition. In March 2021, he was transferred to St. Bartholomew's Hospital to continue treatment for an infection, and additionally to undergo "testing and observation" relating to a pre-existing heart condition.
He underwent a successful procedure for his heart condition on 3 March and was transferred back to King Edward VII's Hospital on 5 March. He was discharged on 16 March and returned to Windsor Castle.