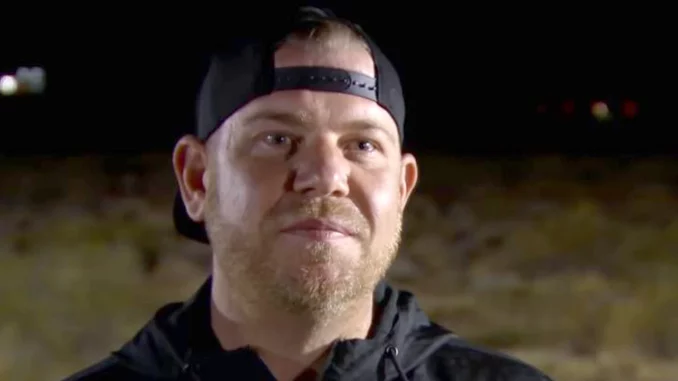 Racing star Ryan Fellows died following a car crash during the filming of an episode of "Street Outlaws: Fastest in America" in 2022. Everyone was shocked by this tragic news, because accidents happened during street outlaws races in the past, but none led to a fatality. His family filed a lawsuit against Warner Bros Discovery and Lions Gate Entertainment, as they held the network and the studio responsible for his death for alleged gross negligence.
"Street Outlaws: Fastest in America" – How it came about
"Street Outlaws" made its television premiere on 10 June 2013 on Discovery Channel. It took viewers into the world of street racing featuring 'the baddest' in Oklahoma City, with Justin "Big Chief" Shearer as the racemaster. The drivers were on center stage as much as the cool cars that they drove, so people were given much more than a glimpse of what went on behind the scenes. What made it more exciting was that they had a list of the fastest in the area, and drivers from all over were piqued by how fast they could be, and went on to challenge those on that list.
The success of the reality show spawned several spin-off series, that showed the street racing scene in other cities. With the drivers in each city claiming to be the kings on the street, the network launched "Street Outlaws: Fastest in America" in 2020 to settle the issue once and for all – the race master was JJ Da Boss from "Street Outlaws: Memphis." Eight teams participated, and fans got the chance to see prominent racers such as New Orleans' Kye Kelley, Detroit's Brian "Chucky" Davis, and Texan James "Birdman" Finney for the ultimate face-off, be it small tires or big ones. Those who won the race went head-to-head with JJ Da Boss's team Memphis; the champion got to take home $100,000, the highest payout in the history of street racing at that time.
As exciting as the first season of this spin-off series was, with team Memphis hailed as the fastest in America, it wasn't without some controversies. People wondered why team Oklahoma from the original series wasn't invited at all, and why team Memphis would only race against the winner that emerged from the other teams. That said, the series rn for three more seasons with more teams participating, and more money up for grabs.
The danger of street racing
Street racing was originally illegal because of the danger it posed, to not just the drivers but also bystanders. A governing body was eventually formed called the National Hot Rod Association (NHRA) to host the racing events and set the rules for everyone's safety. Despite this, people were still addicted to the thrill of engaging in street racing although they did it under the cover of night in some secluded roads to avoid the cops.
Every street racer knew what they were getting into when they joined the "Street Outlaws" franchise. The actual races were real, despite rumors that the show was staged, so crashes were always a possibility. As the drivers vied for the top spot, they kept on upgrading the specs of their vehicles whenever possible, to give them an advantage over their opponents. They conducted trial runs and road inspections before every race, however, during an actual race, there were times when a driver lost control of the car or there was some kind of car malfunction that would cause the car to spin and flip or a fire to ignite.
At the beginning of each episode, a disclaimer would appear on the screen stating that street racing was dangerous and that the racing events were conducted in a 'controlled environment with strict safety protocols in place.' A voiceover followed that said, 'Just because we're dumbasses…don't mean that you can be too,' and proceeded to advise the viewers not to do what they would see in the show.
Close calls in "Street Outlaws"
There were some close calls while filming for the show. In 2015, Big Chief ended up with a dislocated shoulder, broken collarbone, and compression fracture in his lumbar spinal area after his opponent, Chucky from Detroit, hit the quarter panel of his '72 Pontiac LeMans. Also in 2015, David "Daddy Dave" Comstock's car, nicknamed Goliath, slammed into a concrete barrier and somersaulted six times before stopping. A nitrous bottle came loose and hit his head, but he was wearing a helmet, so he only suffered concussion. In 2022, JJ Da Boss and his wife Tricia were racing against each other when the former's car ignited and he lost control of it. He ended up hitting Tricia's car, which caught fire as well and crashed into parked rental cars. She had it worse than him, as she underwent surgery and was unable to walk for a time.
All drivers from "Street Outlaws" who were involved in car crashes, fortunately recovered well enough to return to racing – some walked away without even a scratch, with only their cars sustaining damage.
Tricia Day known as Midget is one of the best female racers in Street Outlaws. She is the core member of the Memphis squad & wife of JJ Da Boss. Click the link to know all about Tricia Day's personal life in detail. pic.twitter.com/oSHB0pSKlQ

— eCelebrityFacts (@ecelebrityfacts) October 7, 2021
Ryan Fellows' fatal crash in "Street Outlaws: Fastest in America"
Fans were devastated when news broke on 7 August 2022 that a street racer died during a race while filming for an episode of an upcoming season of "Street Outlaws: Fastest in America." Ryan Fellows lost control of his gold Nissan 240Z as he was nearing the finish line during the eighth race of nine that was scheduled at that time. Witnesses said that the vehicle rolled over and caught on fire. The tragic thing was that no one made it in time to extricate Ryan from the vehicle before it was totally engulfed in flames.
When accidents occurred during a race, it was usually aired, and viewers saw how the cast and crew run to the site to check on the condition of the driver – paramedics or first responders came to give first aid and take the driver to the nearest hospital for further treatment. Understandably, the fatal crash was never aired, although TMZ got hold of a photo that showed the fiery wreckage, and published it online.
Discovery Channel released a statement via its official Twitter account: 'The Street Outlaws family is heartbroken by the accident that led to the tragic death of Ryan Fellows. We extend our deepest sympathy to Ryan's loved ones as they process this sudden and devastating loss.' Pilgrim Studios, the production company responsible for the show, also expressed their grief over his untimely passing.
His family on his sudden death
Ryan was 41 when he died, leaving behind Elizabeth his wife of 20 years, as well as his 18-year-old son Josiah and 10-year-old daughter Olivia; the family had a difficult time processing what happened. To say that they were shocked when they received the call that Ryan had an accident was an understatement. Josiah just couldn't believe what he was hearing and thought that he was having a nightmare. Liz said that waking up to this terrible news was hard. She didn't know why, but she honestly thought that it was all a horrible joke and wanted to yell and make them stop. Several cast members called her up to explain what transpired. She was told that Ryan lost control of the vehicle a couple of times, and failed to regain control as the car went off the road and into the desert, flipped, and caught fire. She shared the story with KTNV 13 Action News when she was interviewed: 'All his friends ran to him, but I heard it was too hot to touch, so they were screaming for him and, yeah, they couldn't do anything.'
Liz couldn't have asked for a better husband, as Ryan gave her everything she ever wanted in life. His unconditional support and love for them was what she loved most about him. Josiah said that his father's priority was their family, and that there was nothing he wouldn't do for them. His father often told him to work hard for his dreams and to never give up. He wanted to continue his legacy and make him proud, as he planned to become the man of the house and look after their family. He paid tribute to his dad via his Instagram post, and reflected on what his life was going to be like without him. Josiah tried to wrap his head around the fact that Ryan wouldn't be there to see him graduate, get married, and become a father himself. Liz said that she tried to find some comfort in knowing that he died doing what he loved with his favorite people in his favorite show. She knew that he wouldn't want it any other way.
A GoFundMe campaign for Ryan's family
The day after Ryan's death, his friend of 20 years, Brad Sparks, created a GoFundMe page with Elizabeth Fellows as the beneficiary. He knew that the family would need financial assistance, and was quick to take action. He described Ryan as a 'road warrior in many ways' and admired him for his relentless drive and perseverance to overcome challenges. Ryan had several successful businesses, which funded his love for racing. Brad said that as Ryan achieved some fame through the Discovery Channel show, it didn't get to his head or corrupt his character.
So far, the crowdfunding platform raised close to $25,000 with over 240 people donating money. It didn't reach the goal of $50,000, but it would come a long way in helping the family.
A formal investigation was launched on Ryan's death
As the accident occurred in the desert, 25 miles north of Las Vegas, near Harry Allen Power Plant Road and North Las Vegas Boulevard, a responding officer Larry Hadfield from the Las Vegas Metro Police Department assessed the situation. Based on his reports, the production team of the network had the permit to film in the area, and deputies were present at the time of the crash, and called for medical assistance at around 12:30 on a Sunday.
The incident wasn't regarded as a criminal matter, and so it was turned over to the Nevada Occupational Safety and Health Administration (OSHA), a division of Industrial Relations for the Department of Business and Industry that aimed to uphold and ensure the highest standards of safety and health services for workers throughout the state of Nevada. OSHA launched a formal investigation into Ryan's death – it usually takes at least six months before a case was closed, so it was expected that details of the investigation would be available by early 2023.
We never like sharing this kinda news. Street Outlaw Ryan Fellows was killed in a car accident during filming. Prayers to his wife and children

Posted by MMAC on Monday, August 8, 2022
The lawsuit
The family sued Warner Bros Discovery along with Lions Gate Entertainment in 2023 over the wrongful death of Ryan Fellows. A lot of people were confused by this, considering every street racer knew the risks involved in engaging in extreme sports. If it wasn't a malfunction in a car, then it was the driver who couldn't control all that power that a fast car was capable of, that might cause an accident during a race.
Many thought that the family had come to terms with Ryan's death, but reportedly, new information came to light that led the family to believe that the network and production studios were responsible for what happened. They claimed that by holding the race in a 'dusty, weather-beaten, rough asphalt 55-mile per hour roadway in the Las Vegas desert,' Ryan's life was put at risk for financial gain as the condition of the road failed to meet the standards for safety in drag racing.
According to the legal documents obtained by TMZ, it was gross negligence on the part of the production to have the drivers race on an unsafe desert roadway. It was said to be only 12 feet wide instead of 30 feet, which was the industry standard, and instead of having the standard concrete barriers, the sides of the road had broken asphalt and gravel shoulders with extremely steep drop-offs. The Fellows claimed that the cars could lose traction on rough asphalt, and that there was no room for the drivers to make corrections with lanes that were so narrow. The drop-offs were hazardous, causing out-of-control vehicles to slide before rolling and flipping – this was what they said happened to Ryan's car. Also, after his car came to a stop, he was hanging upside down in the driver's seat with the car on fire, for about half an hour. He was dead and badly burned before the fire crew could remove him.
The family said that this could have been avoided if the races were held on a safer road, which was exactly what they did after Ryan's death. When the cast resumed filming, it was in a different location – a California raceway with a 75-foot-wide drag strip. The Fellows wanted compensatory and punitive damages as the death of Ryan resulted in suffering as well as losing companionship and love.
Ryan Fellows once drove a Lamborghini to a street race
Ryan might not be a regular cast member on the reality show, but most fans remembered him well, as he participated in "Street Outlaws: Memphis" driving a 2016 Lamborghini Huracan EVO Spider. He was part of team Arizona, and they came to challenge 'the baddest' in team Memphis. Many were amazed and could only laugh at how one brought such an expensive car to race. JJ Da Boss couldn't help but ask how much it was worth and Ryan simply said, '$300,000.' Ryan was aware that a Lamborghini wasn't something one would expect in a drag race. Being the 'big drag racing guy' that he was, he wanted to see how it would fare on the street.
He raced against Brian Britt, who was behind the wheel of a black truck. As Brian left the starting line first after the signal was given, which was the famous JJ Da Boss' arm drop, it didn't surprise viewers that he crossed the finish line first. Ryan not only lost the race, but he also came close to crashing the car, but fortunately regained control in time. He said that he felt like he could have caught up to Brian, but he veered off his lane and thought for one moment that he would have ended up in the desert. He didn't know exactly how or why it happened, as he would have to check the data log for that.
Fans were hoping that Ryan's family would find some answers, justice, or closure to what happened. Meanwhile, season four of Discovery Channel's 'Street Outlaws: Fastest in America" premiered on 23 March 2023.