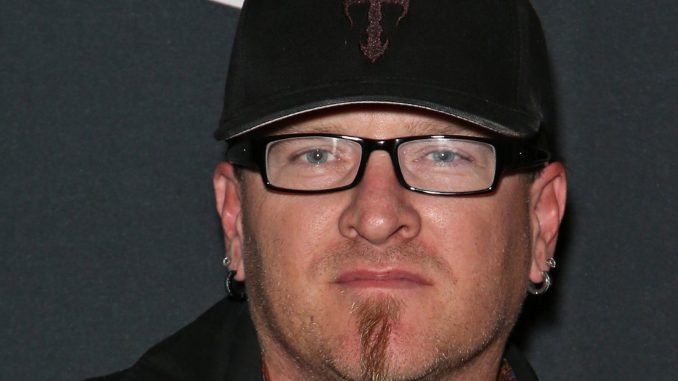 Professional vehicle detailer Roli Szabo became a television personality through the hit reality series, "Counting Cars". The automotive show premiered in 2012, and has since become one of the most-viewed on the History Channel. Roli might not be its main star, but when it attracted a sizable section of the audience on Wednesday nights, its popularity rubbed off on him as he was part of Count's Kustoms crew featured in the series. In 2016, he bid farewell to the garage and the show for unknown reasons, but fans continued to wonder what happened to him since then, especially when there were rumors that he's experienced unfortunate incidents in his life in the past few years.
Who is Roli Szabo?
Roli Szabo never fully shared publicly his growing-up years back in Szekszárd, Hungary. The most that he revealed was that one of his childhood dreams was to travel to the US and that he studied at II. Géza Gimnázium – Bátaszék from 1987 to 1991. In November 1997, with the approval of his parents, he found a way to fulfill it by obtaining a US working visa as part of a traveling crew of Ringling Bros. and Barnum & Bailey Circus. It was the Hungarian circus star, Michu, the so-called "Smallest Man in the World," who gave him the opportunity by hiring his services as his bodyguard, chauffeur and personal assistant. From 1997 to 2000, he experienced American culture and cuisine as he toured with Michu around the country, which helped him learn the language easily, and adapt fairly quickly to the American way of life.
The circus tour ended, and instead of returning to Hungary, Roli looked for other opportunities to stay in the US longer by taking on odd jobs. His goal was to become a permanent resident, and by 2005 he did just that, when he moved from Los Angeles, California to Las Vegas, Nevada. Sin City was the epitome of the kind of life he imagined to have in the US while he was growing up. By that time, he'd already found a career in the automotive detailing industry. A good friend who was impressed by his skills introduced him to Danny Koker, owner of the auto customization and restoration shop Count's Kustoms, which changed his life forever.
A brief background on Count's Kustoms
The successful automotive shop, "Count's Kustoms," initially started as a hobby in Danny Koker's home garage; he was quite passionate about cars and choppers. His customization and restoration skills became known through word of mouth from satisfied clients. As the demand for his services increased, he then made everything official by establishing his auto business at Highland Drive, Las Vegas, which wasn't far off the Strip. The crew's attention to detail became quite well-known around the city, especially the perfect body paint, and the fact that it was a one-stop shop made it popular with gearheads. Today, it's one of the attractions in Sin City as it became one of its top auto shops for muscle cars, choppers, and classics. It initially started with less than 10 employees but the workforce eventually grew to more than 40 people.
When Roli met Danny in the shop, he was truly stunned to see all those expensive and vintage cars. Coming from a former communist country, he said, 'The only time I saw the kind of cars Danny has, Ferrari or any classic car, it's when the German tourists people came.' The experience of being surrounded by these cars was so overwhelming that he felt like a kid again. He told Danny that he'd been cleaning cars since he was a teen back in Hungary, to make extra money. The Count then had him clean a newly-painted car to assess his detailing skills, and was impressed. He was told that he still had so many cars to clean in the garage, which meant he was hired. Roli's saying yes to his friend and applying for a position was one of the best decisions he made in his life.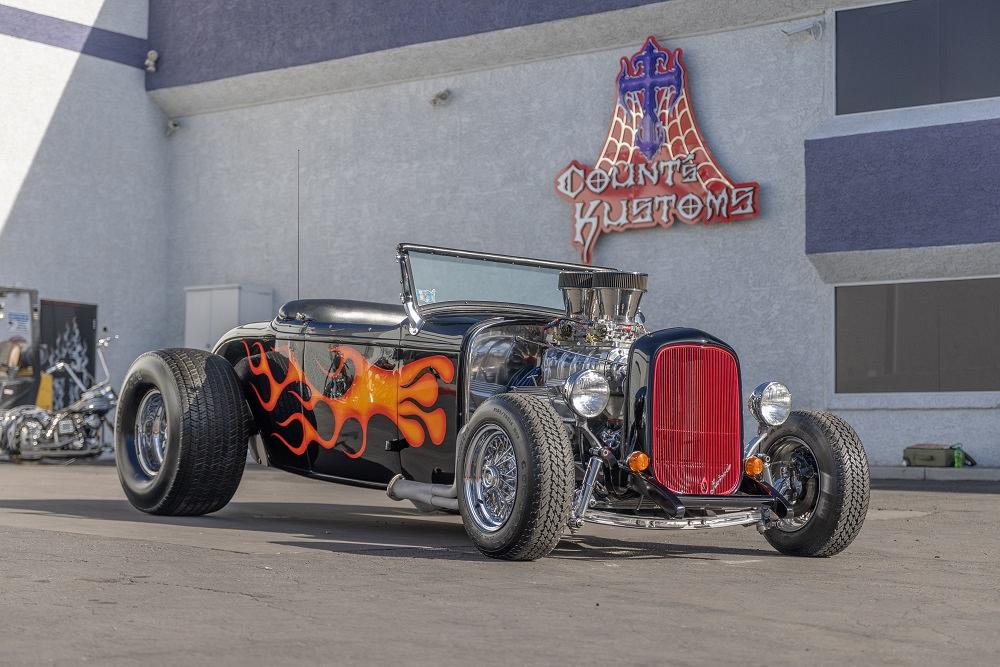 Roli Szabo's six seasons with "Counting Cars"
The reality show genre opened up many opportunities for people from a broad spectrum of backgrounds to be featured on TV, and Roli Szabo was one of them. Auto restoration and customization shows have found huge success in the past decade, which resulted in most cable channels producing their own versions. History Channel made an offer to Count's Kustoms, which Danny had a hard time saying no to. Apparently, as the auto shop became popular, several TV networks came knocking at his door. Since he had a great relationship with Joel Patterson, the person behind the hit series "Pawn Stars," in which Danny was a recurring guest, he only entertained Joel's offer. On 13 August 2012, "Counting Cars" was born, hosted by Danny Koker. He included his core group of employees who had been with him since the beginning, and decided to integrate Roli because of his fun personality.
The funny car-detailing expert in the show
In most reality TV shows, cast members were chosen meticulously, and more often than not, each of them represented a certain type of character to make the show more interesting to viewers. "Counting Cars" fans said that it was fortunate to have Roli as part of the show as he was the resident funny guy, especially with his thick Hungarian accent. Roli shared that a day wouldn't pass by without Danny or other crew members messing up with his accent. He might have that goofy type of character, but he was quite serious and professional when it came to his work. After the customization or restoration was finished, it was his job to ensure that the vehicle would be shiny, sparkling immaculate when it was finally shown to the client. He never cut corners, and did everything in the detailing process such as washing, polishing, and waxing the exterior. He also did thorough interior cleaning and deodorizing.
@TheHornyMike @CountsKustoms @DoctorTurboJoe @VampdVegas pic.twitter.com/3z6cOmquoS

— Roli Szabo (@THEROCKNROLI) March 11, 2014
Roli drove out every vehicle for the show's 'reveal'
For someone who rarely saw luxury or classic cars when he was growing up in Hungary, Roli's time with "Counting Cars" surely made up for this deprivation. Aside from being the shop's car detailing expert, he was also given the ultimate task of driving out every single newly customized or restored vehicle for the "great reveal to the client" segment in the TV series while he was there; it gave him such joy to experience driving them even for a brief period.
Redesigning his outdated van's body print
The Count's Kustoms crew found it preposterous that someone like Roli was driving around Las Vegas in a van with an outdated design. It was already embarrassing for Danny to see the kind of tacky colors that Roli used in the advertising graffiti on the body of the van, but the information that was printed there was inaccurate, which made it even more terrible. They all teased him about it and told him to redesign immediately, as he represented the auto shop. When Roli was finished with his van, Danny and the other crew members were impressed that the new design jived completely well with the cool vibe of the auto shop. However, there was just one gigantic issue that a detailer like him should have noticed. Roli mistakenly printed a mirror image of his photo. When it was pointed out, the detailing expert said that no one would notice it, since everyone would be distracted by his handsome face.
Roli left "Counting Cars" after six seasons
When Roli Szabo failed to appear in the seventh season of "Counting Cars," fans were left wondering why he was no longer part of the show. However, as with most reality TV series, the producers as well as stars or hosts never addressed issues about any supporting cast leaving – the executive producers only made a big deal out of it with official press statements if it involved the main star. Speculations surfaced online but no one confirmed them. Perhaps because of a signed non-disclosure agreement (NDA), no one talked about it. It was as if anyone leaving the show was a normal thing. Here are some of the speculations as to the reasons behind his disappearance from the reality TV series:
Major falling out with Count's Kustoms owner
One of the rumors that came out was that Roli had a falling out with Danny Koker – everyone knew that the buck stops with him. Danny might not be responsible for the broadcasting aspect of the show, but he had the final say on what was going on in Count's Kustoms. Fans initially thought that Roli wanted to take a breather from filming, although continue working as Danny's detailer, but it was reported that he also stopped working at the auto shop.
Danny and his boys are always looking for cool rides to customize. Keep up with new episodes of #CountingCars by choosing the "Add to Calendar" button here: http://histv.co/2bglbeH

Posted by Counting Cars on Friday, August 19, 2016
Lost a lot of money due to stolen equipment
Sometime in 2017, Roli's trailer was rumored to have been stolen along with some expensive detailing equipment; there was talk that after it happened, there was a rift between him and the other employees in the shop. Some of the fans said that it could be the reason why he left, since he wasn't in a comfortable working environment anymore.
An embezzlement controversy
A Las Vegas online newspaper reported in 2016 that Count's Kustoms filed a lawsuit against a former employee due to embezzlement of company funds. At first, there were no names mentioned, so inevitably people started pointing fingers and making blatant accusations on social media against those who were no longer in the show. Some of them thought it was Roli, and others thought it was Scott Jones, the former bookkeeper.
No one could blame the fans since the executive producers as well as the cast never released any official statement as to why certain people left the show for good. Eventually, it was revealed that it was a guy from the accounting department named Joseph Frontiera who took $75,000 from the shop's coffers. Some of the money was traced to a car dealer because Joseph made a down payment for a new car and some of it was also traced to an airline company where it was used to pay for airline tickets. He also created a mess with the income tax payments of the shop that led them to shell out extra money to pay for corresponding penalties associated with late payments to the IRS.
What really happened to Roli Szabo?
After Roli left the reality TV show, he started to become active on social media with his personal accounts. Some fans badgered him to explain why he was no longer in "Counting Cars," and all he would say was that he was still doing car detailing and would post photos about it. While he was quite polite and accommodating to fans, he never addressed the question even if the fans were egging him to spill the dirt – if any – on his former boss and co-workers. Due to his non-committal answers, fans surmised that he left because he wanted to pursue his own business and develop his own brand. He even went to a training facility somewhere in Sherbrooke, Quebec, Canada to further enhance his detailing skills. However, it wasn't smooth sailing for Roli, as he was involved in a few incidents including breaking his leg, which made his life quite challenging, but he managed to turn everything into something positive.
Lost clients during the Covid-19 pandemic
Initially, after Roli's stint with the reality TV show, his own detailing services were doing well, and he shared his work on his social media pages. However, when the Covid-19 pandemic started, his business was highly affected. The strict quarantine regulations caused a significant decline in the number of people asking for his services, so he lost many clients. There was a time that he almost gave up, but he persevered. Despite the dire situation, Roli was still posting positive messages to his followers, telling them to stay strong and that everyone would get through the global crisis. He even shared funny videos to get by during the pandemic. From one of his Twitter posts, 'We all can use some laugh right?! If you haven't seen it yet, you must watch and listen 😂.'
Went back to work with his brother
When Roli's detailing business was down, he focused his energy on working with Rajmund Szabo's delivery and logistics business, Exclusive Express, Inc., and thanked his brother for helping him during his time of need. They both started the business in 2001, and in fact, Roli served as the Vice President and co-owner of the company from September 2001 to July 2005,  at which time he moved to Las Vegas. He posted in July 2020 on his Facebook account, that he was manning the Bay Area branch. 'Thank Him, I can still make $ during this difficult COVID19 time!!'
A relationship ended and he moved places
Sometime during the pandemic, Roli posted that he underwent a break-up, and fans assumed it was with his former girlfriend, Tiffini DeNoon, who had a four-year-old daughter. He shared that he moved from one place to another just to survive. Some of his fans believed that it was a bitter break-up based on some cryptic posts in Tiffini's Facebook account although she never mentioned Roli's name. There was no direct public exchange of bitter messages towards each other, but just like most couples who broke-up, they removed all photos and posts about the time they were still together. There were just a few that remained in Roli's timeline.
His Instagram was hacked
In February 2023, Roli posted on Twitter that he had been upset for more than a year already, because his personal Instagram account was hacked, and everything in his profile was changed. He tried asking for help in the social media app's customer service but he said he couldn't find a human customer service representative to help him recover his account. However, he said that he wouldn't give up trying to get it back. He also shared that some unscrupulous people never got tired of setting up a Facebook account on his behalf, but he would continuously report them and publicly.denounce the fake accounts.
A wedding in Las Vegas
Indeed, time heals all wounds, as Roli surprised everyone by marrying a single mother named Jamie Englebretson on 28 November 2020 in Las Vegas. His new wife worked at the automotive equipment company Edwards and Sons for almost a decade in Los Angeles, California. Based on their social media posts, they supported each other's endeavors and they seemed to be very happy with the relationship.
Roli Szabo continued to surprise his fans by being resilient and happy after all the obstacles that came his way, especially after his stint with "Counting Cars." While it seemed that he didn't have a relationship at all with his former co-stars in the TV show, based on their social media pages, he never said anything bad about them and the show. In fact, for several months after leaving, he continued to promote it on Twitter and Facebook. His recent posts were all appreciative for the greetings he received on his birthday this May 2023. His wife even posted a Facebook reel on the 19th showing Roli preparing a set list because he would be the DJ during his birthday celebration in Las Vegas that weekend. It seemed that everything has been great in Roli Szabo's life these days.