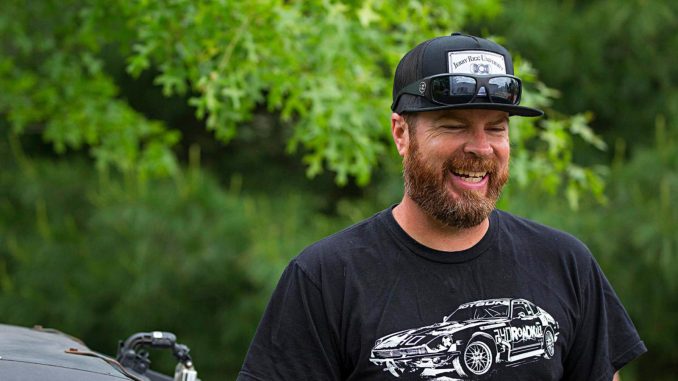 Social media personality and former technical staff editor of Hot Rod Magazine, Mike Finnegan, gained a sizeable audience through the web series called "Roadkill", launched by Motor Trend Group. This diverse, informative and fun series was made for gearheads, and it made him one of the most recognized automotive technicians and fabricators on the Internet. The series uploaded on YouTube ended in 2018 but continued in Motor Trend on Demand app, and is accessible on the Discovery Channel streaming platform. He was also involved with other auto-related web series, including some "Roadkill" spin-offs.
Get to know Mike Finnegan
For a person whose popularity started in social media apps, it was refreshing that there was too little information about his private life. Mike Finnegan hailed from Southern California but chose a university in New York to earn a bachelor's degree in Arts. He went back home after college, and with his passion for the automotive industry, applied to several auto-related magazines. He initially ended up working for Trucking Magazine, saying that he got the job primarily because he drove into the company's garage in a mini truck that he customized during the interview. His prospective employer was impressed and immediately saw the potential in him. If he could be that innovative, then it would be quite easy for them to show him the ropes in writing articles and taking photos.
After being exposed to the world of magazines, Mike resigned, and bounced from one magazine to another as he developed his brand by learning from his experiences with them until he stumbled on his dream magazine job. It was in Hot Rod Magazine that he put down his roots, and it was David Freiburger who hired him. While he was excited about his new job, he never thought that it was there that he would experience something life-changing.
His foray into the world of reality web series
Reality television and the Internet have been an integral part of the entertainment culture since the late-20th century. Today, it's normal for people to share their journey, a house makeover, a dangerous job, or building a machine, by uploading them to a video-sharing platform such as YouTube. It was this scenario for the web series "Roadkill."
How did "Roadkill" start?
If Mike would be asked about the show's origins, he humbly would say that it was all due togood  timing and luck. It happened when he was just starting at Hot Rod Magazine, and took a road trip with David Freiburger which they filmed. When they got back, they edited it and uploaded the video online. It attracted viewers little by little, as more gearheads talked about it online. It was then that they decided that they would turn it into a web series with a reality TV format. MotorTrend's International Bureau Chief, Angus McKenzie, recalled that when YouTube was being launched as a primary platform for online videos, saying 'I decided that the MotorTrend Channel would be like a proper automotive TV channel, something I'd dreamed about doing for decades.' He chose not to have any pretty boys as presenters, but to let the staff members who were experts in the automotive industry do their thing. One of the shows that was chosen to be part of the programming was "Roadkill."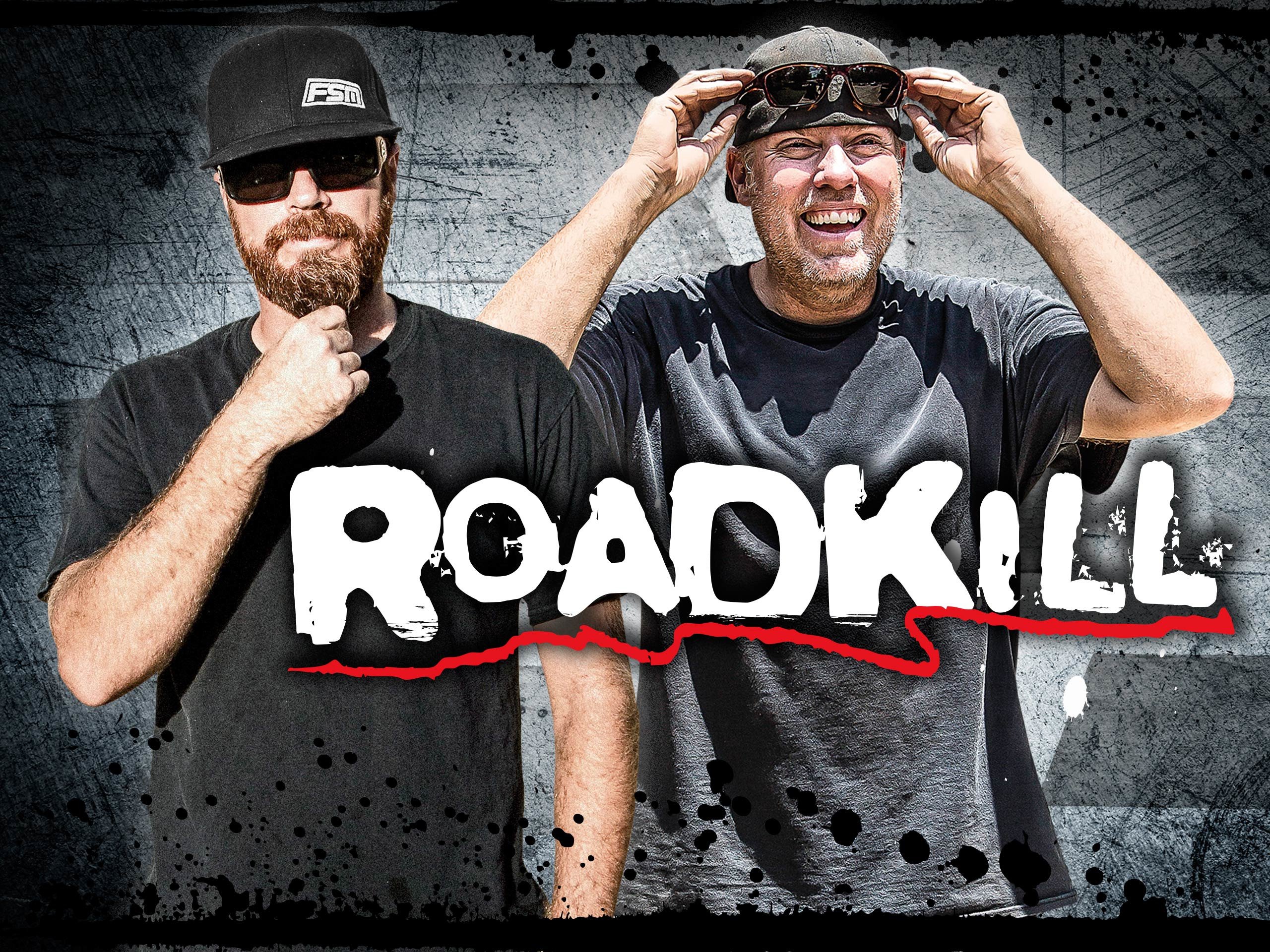 Angus asked David if he could build a show about hot rods, classic American muscle cars, and drag racing, focusing on how-to tutorials that had been the foundation of the Hot Rod Magazine. It was like creating a video version of the magazine, but not filmed inside an auto shop. David had previously filmed and uploaded fun-to-watch auto-related short videos online, and Angus encouraged him to do something close to those videos, seeing that David was quite interested in the idea. Angus also remembered that he saw a special edition of a Hot Rod Magazine that featured rat rods, and pointed out that they could name the show "Roadkill."
What was Roadkill all about?
The reality web series was about two gearheads, David and Mike, getting extremely adventurous in turning classic hot rods, luxury cars, and other vehicles into something entirely out of this world. It could be about the exterior of the vehicle, putting so much horsepower under the hood, or creating far-fetched scenarios that would truly test the limits of the vehicle. "The Ten: The Enthusiast Network" publisher even commented that it was about 'guys behaving badly with cars.' The huge difference from other auto-related shows was that in the craziness of it all, viewers learned something new about cars while having fun watching them. In its first episode alone, the audience already knew that the series was spontaneous and as real as it could get. For instance, Mike threw a dart on a US map to decide where their first adventure would be, which involved buying a car there without going over the budget of $1,500 and driving it back to Los Angeles.
We are two weeks away from Roadkill's 100th episode! Celebrate with David Freiburger & Mike Finnegan's Fan Page on Roadkill's Facebook LIVE Oct. 17th at 2PM PST!

Posted by Roadkill on Monday, October 14, 2019
Top four unforgettable moments in "Roadkill"
One of the things that Mike Finnegan was adamant about was the authenticity of "Roadkill." Jaded TV producers from Discovery Channel were astounded to learn that it was really an all-improvisation show from one episode to another, when they had the chance to be up close and personal after MotorTrend had joined forces with the cable channel. Here are some of the memorable moments in the show:
The Roadkill Project cars in a drag race
To celebrate the web series' 25th episode, Mike and David chose some of the cars that they'd modified to participate in their own Roadkill Drag Race. They invited a few people from MotorTrend to join in the mayhem. Everything was doing great until the finale, when Mike, who was driving the Crusher Camaro, spun out of control after it hit a dirt patch on the dragstrip. No one was hurt, and Mike with his co-pilot claimed that they had a great time. Apparently, the Crusher Camaro was on 700 horsepower at the time and it didn't adapt well during abrupt changes in the road. Out of the nine project cars that participated in the race, two failed to finish the race. Failures like these weren't edited out, and the audience loved it.
A race car modified into road-course racing
About four years before they filmed the 46th episode of "Roadkill," Mike and David found a paved-oval stock car racer, which they wanted to use on one of their road trips. However, before the dynamic duo could drive the car out of the garage, they were advised by MotorTrend lawyers not to ever think of doing that, because it didn't have a Vehicle Identification Number (VIN). Race cars were built for speed and mainly used for competitions on the oval track; their safety measures weren't as meticulously placed on them as compared to the way regular vehicles were built, and because of this, those race cars weren't eligible to licensed for road use. The car went into the warehouse, collecting dust from that day, but had been always in the back of their minds.
David eventually thought of replacing the top part of the tube chassis with a registerable body, such as the 1970 Monte Carlo. They had help from a former staff editor of their magazine, who provided a solution on how to shorten the body to fit the wheelbase of the car. They drove the now modified car they aptly called NASCARlo to the Perris Raceway in California. Everything was going great with David on the helm, until something in the lower right part of the car broke, and threw him backward.
The Stubby Bob, a wheelieing Roadkill legendary monster
"Roadkill" fans fell in love with Stubby Bob, a 1950 Ford F6 2-ton dump-truck chassis cab. When Mike purchased it in the 44th episode, he was quite nervous that David wouldn't like it but his partner-in-crime absolutely loved it. They immediately shortened the back so they could turn it into a bobber rat rod. They changed many more things in the truck, including the front-mounted Ford Flathead V-8 into a rear-mounted Chevy Big Block V-8 as well as installing a Supercharger and a four-speed automatic transmission. They even used a beer keg as its new gasoline tank. It was funny that the two worked on shortening the back before even testing if the engine was working, as it was towed there by the previous owner. They didn't make it run during that episode, but the custom fabrication was great.
In the 52nd episode, Stubby Bob made a comeback as David and Mike were highly committed to making it work. With a few modifications, they were successful in moving the trailer hitch up. Initially, it was David who tried it first on the desert road with Mike in the passenger seat – the truck did go up but not that much. The real "wheelieing" was left to Mike, and to make the truck a bit lighter at the front, no one should be in the passenger seat.  David didn't have a choice but to watch his partner successfully put it up close to 10 feet. They were ecstatic, and Mike said, 'Victory hurts.' He placed a stack of plastic bubble wrap to act as a cushion under his bum, but it didn't help at all. It might be one of their dumbest projects, but they said at that time that they were extremely satisfied, and didn't think that it would be topped by another car buildup.
The Madzarati was stolen
Mike was surprised by David with a modified pickup that the latter christened, the "Madzarati." The previous owner said that he used the truck in drag racing, and that it could run 10s or a quarter mile in 10.9 seconds or less. This was the standard benchmark in modifying cars for drag racing. The two were excited, and immediately drove it around the streets – someone even asked them in traffic if it was legal. They just laughed it off, and were excited to see the flaws of the car during the test drive so they could modify them. They made certain changes to get it race-ready. Initially, they thought they had it going, but in the end, something bad would always crop up; there was one time that they even covered the entire drag strip with oil as it leaked from the truck. While it 'never failed to fail' each time they attempted to run 10s, fans loved how Mike and David never gave up. Their last attempt in California ended with a busted half shaft and a broken transmission pan. The worst part was when they left it secured in a trailer at a hotel parking lot – someone stole it when the crew was sleeping.
Mike Finnegan's dream car project
In "Roadkill," the dynamic duo had so many fascinating builds, and one of them was Mike Finnegan's dream car, which he called "Blasphemi." It was initially just a shell of a 1955 Chevy Bel Air, which he and David purchased for $2,000, and transformed into a Chevy Gasser with a two-lane blacktop. They traveled to Oregon, where they found a tube chassis gasser for the car from Jim Meyer Racing. Mike installed a supercharged Hemi of 528 cubic inches, Fast XFI fuel injection along with a manual transmission and homemade headers. It took them both a year to finish, and the highlight of it all was when they went to participate in the Hot Rod Power Tour and took home more wins than any of their other car projects in the show.
HOT ROD Drag week with Blasphemi! Stream an all-new episode of Roadkill TOMORROW on @MTondemand!#DragWeek2019 #HOTROD @HOTRODMagazine #Roadkill #Blasphemi @MikeFinnegan999 @TAngeloDrift pic.twitter.com/6UXSzi0cia

— Roadkill (@RoadkillShow) December 22, 2019
His other automotive reality shows
As "Roadkill" became successful, Motor Trend didn't want to stop there. Initially, it was David who was given a spin-off series, "Roadkill Garage," which was co-hosted by other gearheads. Fans thought that something went wrong between the two, but later found out that Mike also hosted another spin-off series called "Faster with Finnegan." It was launched in January 2020, and he was joined by his other friends, David Newbern and Mike Cotton. It followed the same format as the original series, but this time Mike and his friends would be challenged by transforming regular slow cars, which they usually described as junk, to go faster with a limited budget. Its first episode featured a GMC S15 pickup truck, which they modified with interesting upgrades that made it race-ready for his battle with a professional race car driver, Randy Pobst, who brought his 2019 Ford Mustang Shelby GT 350 to the race.
With a huge number of viewers at his disposal, Mike also opened up a YouTube channel on which he launched a web series called "Finnegan's Garage," which now has almost a million subscribers, and has generated close to 120 million views. His first episode was uploaded in April 2016, and was well received with more than 850,000 views. The series featured everything that he did in his personal time in his garage. He didn't only work on cars and trucks but also with boats, along with tutorials and tips for those who love to DIY their own automotive issues and upgrades.
Mike Finnegan 2023 updates
The former auto magazine writer/editor was embroiled in controversy this year, as he reportedly left "Faster with Finnegan." It was quite intriguing since his name was in the title of the show. The fans immediately speculated that Mike had a falling out with the producers of the show or that he was sick or struggling with a family problem. Gearheads then discussed online all the possible reasons behind it.
Mike, having learned about the controversy, uploaded a video on 23 April 2023 onto his YouTube channel, explaining the reason why he left the show and why it would continue airing new episodes even without him. He said, 'Long story short, I was burnt out, like pretty bad. I was really stressed out.' He also shared that it took a toll on his family, as he wasn't spending much time with them as he wanted. While "Faster with Finnegan" was filmed mostly in his garage at home, it didn't mean that he was always there. His working schedule was so tight that he would travel to a race at the start of the filming and then by the end of an episode, he would find himself traveling to another race.
During the car build-up process, it involved too much work that he mostly stayed in the garage instead of being with his family, especially his kids. Mike said that it was getting harder and harder to explain to his 8- and 11-year-old that he couldn't read them a story at bedtime. Apparently, David Newburn also quit ahead of him because the filming was eating ito his time with his family too. Mike ultimately knew that he had to give up something, and made an assessment that "Faster with Finnegan" was the one that drained his energy and time immensely. While he enjoyed most of the filming, especially the racing part where everyone in the crew was happy, it meant working every single day. The web series continued in March 2023 with the other two guys and Mike's blessings; there was no bad blood or conflict between them.
Mike chose to continue with just "Roadkill", as it was easier to film along with his own YouTube series, "Finnegan's Garage", but promising that the fans would continue to see him modify, build, and race in the automotive industry.