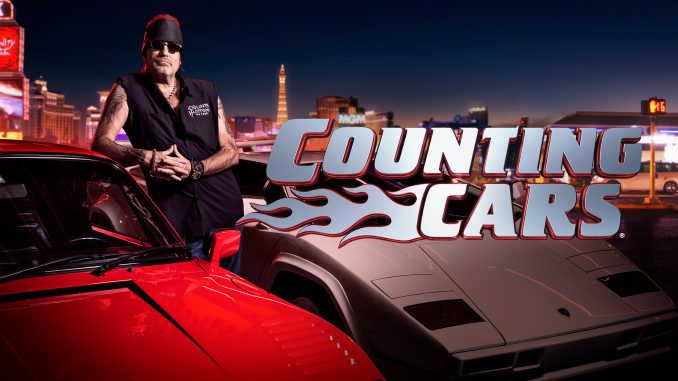 "Counting Cars" was one of the most-watched American automotive reality television series on History Channel. It featured the auto restoration/customization activities of a successful Las Vegas garage called Count's Kustom, owned by a self-taught mechanic Danny Koker. It was the third spin-off series from the popular show "Pawn Stars" on the same cable channel. From the day it was launched in 2012, he and his crew became popular by transforming and flipping hundreds of cool classics and hot rods, which the viewers found immensely fascinating. With the strict deadline that the crew needed to follow, some of those builds became the most memorable as the crew fought tooth and nail to deliver them on time and in the coolest form possible over the past decade.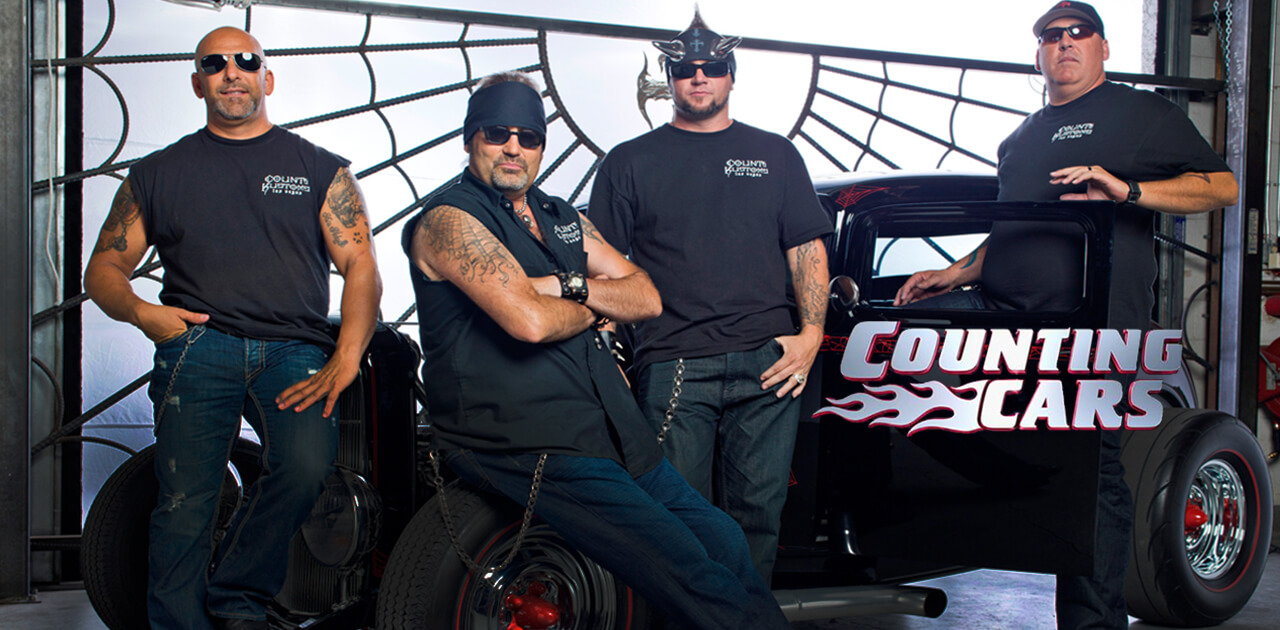 Background on "Counting Cars"
The huge public interest in a different type of TV entertainment show pushed the emerging genre of reality shows during the 2010s, and executive producers capitalized on it. It was why reality TV shows kept popping-up o every cable TV such as History Channel in the US, and later on several streaming platforms to reach all possible markets globally.
Origins of the show
Danny Koker was one of the recurring regular experts in History Channel's "Pawn Stars." His fun testosterone-fueled antics on the show whenever his expertise was needed by Rick Harrison in the pawnshop generated much interest from its creator and executive producer, Joel Patterson. Danny claimed in an interview, 'He's out of New York and he was the producer that kept telling me to 'sit tight. Don't sign with these folks.' At that time, he also captured the attention of other TV executives wanting him to sign with them. He candidly shared that he was getting scared, as he rejected numerous offers from cable networks that he liked and watched. He gave a sigh of relief when the deal with History Channel pushed through, and realized that he'd made the right decision to wait, because he found that they were great to work with, confirmed because "Counting Cars" had 10 successful seasons from its debut on 13 August 2012.
The stars of "Counting Cars"
Years prior to joining Count's Kustoms, Danny's meticulously chosen crew developed their expertise individually while working for other auto shops. It was only natural for Danny to include his core group in the production of the reality TV series – the shop only had nine employees before the broadcast, but by 2014, the shop had close to 50 workers, although not all of them were seen on the small screen.
Daniel Nicholas Koker II wasn't new to the world of TV entertainment, as he was once a co-owner of local TV station KFBT, in Las Vegas. He was part of a weekly TV show called "Saturday Fright", in which he was dressed up in a vampire costume while presenting low-budgeted or B-movies. It lasted for almost a decade, with local viewers knowig him as "The Count" (Dracula). He started his auto garage Count's Kustom in the 1980s at his home, as he was quite obsessed with cars since he was a kid. For a time, his family resided in Detroit, and his father worked at the Ford Motor Company, which inspired him more, as he taught himself about working with cars. Other people became interested in his builds, and he started accepting projects. It began as a passion and later became a successful business. Danny kept it going with his best friend and gearhead, Kevin Mack, the level-headed one who made sure Danny wouldn't go over budget with his projects.
They were joined by many experts in the field of the auto building industry: Ryan Evan, the resident painter who often assisted Danny when creating designs for their builds. Mike Henry, another airbrush expert, who earned the nickname "Horny Mike" as he loved to put horns in his designs. Shannon Aikau, the bike department manager and master builder. Scott Jones, the bookkeeper who put up estimates so the shop would generate enough profits. Roli Szabo, the garage's detailing expert.
We're spending today giving thanks for great friends and great rides. And of course new episodes of #CountingCars! Happy Thanksgiving from our crew to yours! 🦃

Posted by Counting Cars on Thursday, November 25, 2021
Just like a regular drama series, reality TV also put so much emphasis on the climax of an episode, which producers and directors called the "wow moment" or "the money shot."  In the auto restoration genre, it usually occurs whenever garage owners reveal their newly refurbished or customized vehicle. The camera would switch between the vehicle and the client's reaction. Sometimes it was presented as the climax or the highlight of an episode, and there were times that it was just the end of one strand of the whole narrative. After every car "reveal," a new episode would feature another challenge for Danny and his talented crew. Here are the top five most memorable builds in "Counting Cars":
Top 5 – Rick Harrison's Bulliit-like "Mustang Fastback"
Rick Harrison along with son Corey Harrison from "Pawn Stars" had Danny check out a rundown 1968 Mustang Fastback in a boneyard – Rick was confident that Danny could turn it into a Steve McQueen's "Bullitt" replica. He was really a huge fan of the actor and saw him as the coolest guy ever. He was fascinated with the car that Steve drove in the movie, as it became one of the most iconic car chases in the history of filmmaking in Hollywood.
Danny's Mustang is the car that started it all! This car isn't going anywhere. It's on display in the showroom here at the shop, come down and check it out for yourself! #history #lasvegas #countskustoms #countingcars #mustang pic.twitter.com/Mgf2dzsrCw

— Count's Kustoms (@CountsKustoms) March 31, 2022
When they brought it to Count's Kustoms during the debut episode of "Counting Cars," Danny was happy to accommodate Rick's requests, although the car was so dilapidated that Corey couldn't visualize it to be something as cool as the one used in the movie. Danny informed them that the first thing to do was to strip the car bare down to its metal frame. It must have a factory Highland Green paint job scuffed to present a more matte appearance; the interior would all be in black. Danny estimated that it would cost $15,000 to $20,000 to make it 'Bulliit-like.'  Rick said okay, but was hoping it wouldn't go beyond $15,000, since he'd already paid $12,500 for the car, and believed that it could be worth $40,000 to $50,000 when it was done.
However, when the crew worked on the car, it seemed that someone glued the red upholstery to the console and the rest of the interior, which meant that they needed to replace everything inside as nothing was salvageable. Scott, his bookkeeper, said that Danny was way off the estimate he gave Rick. When they were finished with the Mustang, Danny cunningly made sure to let Rick take it for a test drive first before he told him the bad news – that they'd spent $22,000 on it. It didn't matter anymore to Rick, since he was overjoyed by the feel of his new Mustang Fastback.
Top 4 – Rescuing Barry White's 1979 Stutz IV-Porte
During the final episode of the first season, Danny was extremely excited to be chosen to work on a 1979 Stutz IV-Porte, previously owned by the two-time Grammy Award winner, Barry White. Most of the icons in Hollywood such as legendary members of the Rat Pack and his favorite, Elvis Presley, owned this type of automobile, which was why most people referred to it as the "Car of the Kings." Barry's widow, Glodean White happened to be close to Danny, and sought his help in looking for the last car Barry drove before he died. They found the car but the story of how it happened was confusing – during an interview with Apex Automotive Magazine, Kevin said that they found it accidentally while filming because they made a wrong turn. In the TV series, the producer probably wanted the moment to be a little bit more interesting and made it seem that Ryan might have seen a Stutz somewhere in the downtown area, but wasn't sure if it was the same car.
It didn't really matter how they found it – the real concern was if they could acquire it. When Danny first saw it in someone's garage, nobody was home but they left a note to inform the owner that he wanted to purchase it. When they met the current owner, they learned that she wasn't so fond of it because it wasn't the type of car that she wanted to drive. The only reason it was in her possession was because it was some sort of payment for a debt to her. She wasn't aware that it was once upon a time Barry White's car. Danny haggled and bought it for $8,000, which some said they overpaid, but when Glodean heard of it, she didn't mind.
Back in the day, the 1979 Stutz was worth around $70,000, and was customized depending on the owner's preference. Barry's widow gave specific instructions to keep it as original as possible when they restored it, but the "Counting Cars" crew was challenged with the task as most of the bespoke parts were difficult to find. They repainted it in pearl white with root beer brown on the lower part – the finished product made Glodean emotional, saying that she could just see Barry in it.
Top 3 – His childhood dream with 1976 FMC Motorhome
It was in the third season of "Counting Cars" when Kevin Mack advised Danny Koker that he needed an intervention. Why? It was because the Count's Kustoms garage owner spent $16,000 for a 1976 FM Motorhome that he wanted to pimp up without thinking of the cost. He wanted to build the perfect tour bus for his band and yes, he did have one at that time. Danny said that he liked it just the way it was designed, but he had grandiose plans for updating it.  The interiors would be full of purple and cheetah prints along with a new generator, AC, a flatscreen TV, and satellite upgrade. Kevin said that all of those things would cost so much money. Plus the windshield had a major crack do needed replacing, which Danny omitted to mention was quite rare and expensive. The expense was acceptable to Kevin until "The Count" dropped the bombshell, 'I'm gonna paint the whole outside.' They argued since it would cost them around $50,000 that they didn't have. Danny was in denial and told him that he wouldn't be that crazy with a promise that he would stop at $35,000. Kevin said that it was the ultimate example of bad business.
Eventually, when everything was said and done, the upgrade cost the garage a whopping $50,000 just to fulfill Danny's dream, back when he was eight years of age traveling with his family. Kevin couldn't stop Danny even if they agreed that the reason he was involved with the garage was to protect his best friend from his ridiculous ideas. However, Danny was immovable; when they couldn't find enough money to fund the project, he sold one of his cars. In the end, it was all worth it for him as he was elated to show his band members the newly restored bus and told them that since he treated them as his family, they would use it travelling to their future gigs.
Top 2 – 1955 Chevy Gasser at SEMA
The moment Danny heard that there was a booth specifically dedicated to old-school gassers, he said 'Challenge accepted' as he wanted a Count's Kustoms gasser car in SEMA. He opted to finish the 1955 Chevy that had already been waiting in his garage for about a decade. The Gasser was a special kind of hot rod car that was initially used for drag racing, and built in the US from the 1950s to the 1970s. Gasser was short for Gas Class, a group of cars that were powered by gasoline as opposed to the Fuel Class powered by nitromethane or racing fuel. They were designed with the nose higher than the back. The car was a personal favorite of Danny's, and he had so many plans on how to upgrade it.
The problem with him was that he would start a project with the simplest plan, and then it would change as days went by, which stressed out everyone in the garage. For Danny, it was kind of an addiction. He couldn't help himself but throw in everything he could think of, to make the car even cooler, but way costlier.
He called in Jeff Parker of Matrix Paint to help him assess if his 1955 Chevy was a world-class gasser, or just another old-school Chevy. They were the ones who asked Count's Kustoms for another car to sit on their booth at SEMA. To their delight, Jeff was astonished by the finished product, as Danny and his crew went all out with it instead of just polishing it as originally planned. The crew installed a 454-cubic inch Chevy big block with a Hilborn injection system and a turbo 400 Trans that was perfect as a dragster. At the same time, it had the luxury of having that paint job and overall design to be a show car. with a license that could turn heads, which it truly did when it was presented during SEMA 2018.
Top 1 – 1962 Killer Kellison
In the opening episode of the ninth season, Danny had found a rare car that he'd been eyeing for years. Fortunately, it was in great shape, which most gearheads considered as some sort of a miracle, and paid $22,000 for it He described it as rare, tiny, long, and wicked. The car was a 1962 Kellison, and it was a treat for Danny to see it in person. It was a former Air Force mechanic named Jim Kellison who built these cars that were highly inspired by jet fighters. It was handcrafted using the fiberglass technique along with state-of-the-art aerodynamics technology. The Kellison J6 was made specifically for speed, built from 1958 to 1964, and fitted perfectly over the chassis of a Chevy Corvette, one of the iconic fast cars of the era.
The Count's Kustoms crew redesigned the interior so Danny's 6ft 2ins could fit inside it. He also told his crew that he wanted to go all the way in customizing it, so that when people saw it on the street, they would exclaim, 'What in the world was that?' However, they encountered one big problem – the hood didn't fit well and couldn't be closed properly. Failure wasn't an option for the stars of "Counting Cars." Through their impeccable ingenuity, they resolved everything just in time for the son of the original owner of the car, Kevin, to get the first look at the customized Kellison. Apparently, Kevin contacted them when he immediately recognized it, after Danny posted it on his social media account, saying that there were some things in there that he'd helped his dad fabricate when he was in his teens. During the reveal he shed tears, saying that it was the most beautiful Kellison on the planet. Danny said it would stay as part of his personal collection, and he was proud that it was an original American muscle car with a touch of European vibe.
Danny Koker always tried to go all the way if he found something close to his heart, or something he dreamed of as a child. While most of those builds went over budget, he didn't have any regrets. There were times he didn't have the heart to let go even if he should, so most of these cars ended up in his collection.