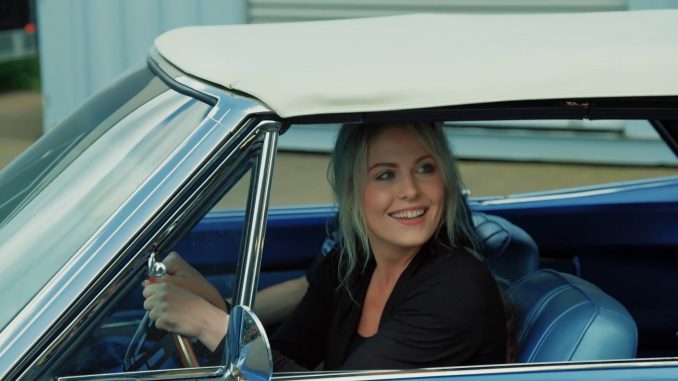 Motortrend TV's "Graveyard Carz" specializes in bringing dead cars, particularly Mopar muscle cars from the '60s and '70s, back to life, exactly the way they were originally made. As their resident historian, Allysa Rose is a crucial part of the team known as the ghoulz that carry out the entire operation. For 17 seasons, viewers had seen how Allysa's work impacted mopar restorations at the shop.
Meet Allysa Rose
Allysa Marie Worman was born in 1991 to parents Mark and Suzanne Worman, and has been around cars for most of her life because of her father's passion for them. Her interests were varied, however, as she trained in dancing from classical ballet to hip-hop, as well as in hairstyling. She had dreams of becoming an actress, and while it didn't come to fruition, she did end up on television, but in a reality show.
As for her family, it wasn't known if her parents divorced, but her fans assumed it to be so based on Allysa's Instagram posts. While she would post photos of her mom with he,r and had nothing but nice things to say about her, there were no photos of her parents together or their family even during special occasions. However, the official Instagram account of "Graveyard Carz" still referred to Suzanne as Mark's wife in April 2023 when it promoted her business, Suzanne's Dazzle U Jewelry, along with a link to her Facebook page. Also, she still uses Worman as her last name.
Despite Allysa's antics at work that often got her into trouble with her dad, it was undeniable that the two had a great relationship. She felt blessed to have the opportunity to work alongside him every single day, although she admitted to taking it for granted and not appreciating it as she should. One of her favorite photos of all time was with Mark whom she was proud to call her dad – her message to him was, 'I love you with all of my heart and thank you for everything that you do for my family and I.' and added, 'I wish everyone knew you the way I do. You're so much more than tv shows.'
About "Graveyard Carz"
Right from the start, "Graveyard Carz's" claim to fame was that they restored cars that were deemed by most to be beyond repair, or past their expiration date. They used original equipment specs, as they firmly believed, 'When you begin to lose the original parts of the car, you begin to lose its value.' The goal was not just about making it look the same, but being that way structurally too. With that in mind, before they began a project, they traced its history to get details on how and where it was built, as well as how it 'died', so they could bring it back to the way it was when it first rolled off the assembly line. It was about decoding the vehicle identification number (VIN) and build sheet followed by finding the missing pieces that came off the car through the years. Mark Worman had said that sometimes the back story was as engaging as the car itself.
It took time to complete a restoration project, and as a result, there was no 'big reveal' of a fully restored car at the end of each episode. The focus was on the process that went into rebuilding what was needed on a car. Since the shop was a real one, the crew worked on several cars, and the reality show basically followed the day-to-day activities at the shop, with Mark Worman as the owner, and his daughter Allysa Rose a crucial part of his business operation.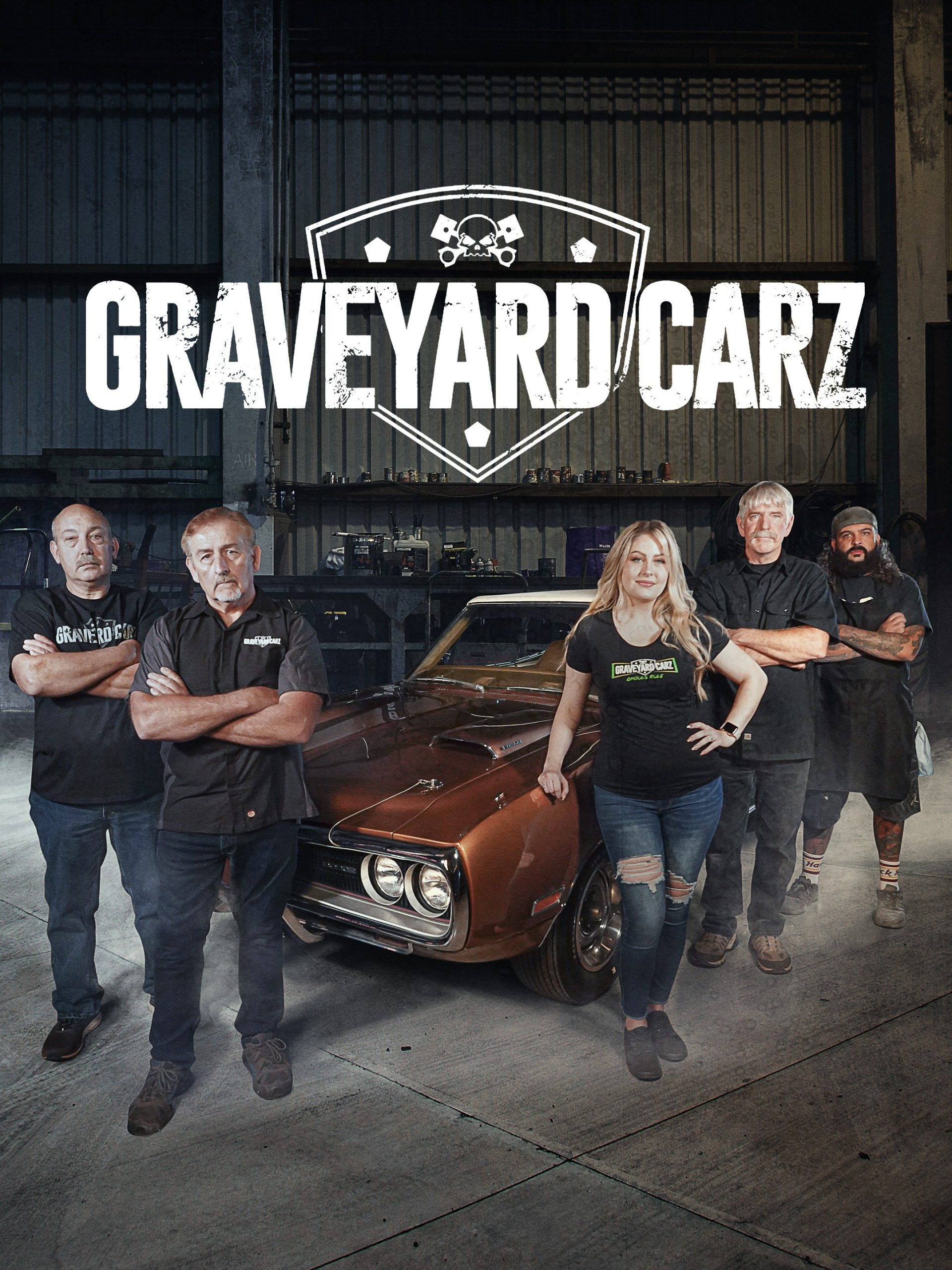 How the show came about
Mark Worman's vision for "Graveyard Carz" was 'to become a show that people would watch, that they would learn from, and they would celebrate my love of Mopars.' Their motto was 'It's Mopar or it's no car.' A mopar car referred to any vehicle that was built by Chrysler, including Plymouth and Dodge, but the term originated from motor parts, as it was a division in the Chrysler corporation that dealt with parts, services, and customer care.
Initially, a client from Canada was looking for a 1971 Plymouth Cuda with a 440 6-Barrel engine, a 4-speed manual transmission, and a shaker, but didn't want to pay $100,000 or whatever the asking price was at that time. The ghoulz team searched high and low until Mark came across a car that had crashed during a race with a 1967 Ford pickup truck at a speed of 100mph in 1980. The client then paid $50,000 for that car, and some thought that Mark would 'rebody' it, which was illegal. Mark's goal was to restore it to its original equipment specs and save as much of the original metal as possible.
Posted by Graveyard Carz on Tuesday, November 26, 2013
With the state that the wrecked car was in, nobody including mopar enthusiasts thought it could be done as Mark had indicated; he had become defensive about it, and so the process was filmed by Aaron Smith, his son's friend. It turned out that Mark was a funny guy, and Aaron found himself entertained. This inspired the concept for a reality TV series in which the two guys ended up as the producers. Since they were dealing with 'dead' cars, they came up with a Halloween or macabre theme. They have two camcorders, one owned and one borrowed, and a mic setup bought from Craigslist. Back then, the crew just couldn't get over the fact that they were being filmed and were self-conscious about it. They tried to play it up for the camera and it made things more awkward and unnatural.
The content was ready, but the next step was much more difficult, as they had to pitch it to a network. No one was interested, so they made a four-minute trailer or sizzle reel and uploaded it online. A network liked the premise and the characters, but wanted a completed restoration project for each episode, which Mark's team couldn't do because of time constraints. The show then first aired on a small cable channel in Italy and was dubbed. It took time, but "Graveyard Carz" was eventually picked up by Discovery for Velocity.
Of note, the transformation of the '71 Cuda was quite slow, with each season showing how the work was progressing. The big reveal happened in season six, and Mark was proud to say that it had become one of the most celebrated cars in the world and a symbol of the indomitable spirit of man.
"Graveyard Carz" made its TV debut on 14 July 2012, and had come a long way since – to celebrate the show's 100th episode, the network aired the original, never before seen pilot of the series, which they began filming in 2007. Mark was with Royal Yoakum as they shared some backstories on the restorations that the original ghoulz team worked on in the early days.
Meet the Ghoulz
From seasons one through four, Mark was joined by restoration technicians Daren Kirkpatrick and Royal Yoakum as well as Josh Rose. There have been some changes in the cast since season five – Daren and Josh left while Allysa became a regular cast member.
Mark Worman – Owner and CEO
Mark Worman from Springfield, Oregon is a Mopar guy through and through. He was 14 when he first noticed and became interested in Mopars. He acquired his first car at 16, a burnt orange 1970s Dodge Charger. By 2017, during the Specialty Equipment Market Association (SEMA) show in Las Vegas, then-President of Mopar, Pietro Gorlier, rewarded him with the Mopar Brand Advocate Award – to this day, he's the sole recipient of such an award.
He bought Welby's Car Care in 1985 and transformed it into a body shop, which was where the show was initially filmed.
Just got the coolest T shirt. #graveyarcarz season X. pic.twitter.com/Ju4WhGM4Kz

— Mark Worman (@GYC_Mark) July 24, 2018
Doug Oldham – Engine technician
Doug Oldham is Mark's cousin – the two grew up together and learned everything about cars, motorcycles, and bicycles; he's become one of the top vehicle restoration technicians.
Royal Yoakum – Shop technician
Royal Yoakum is Mark's best friend, having met when they were in junior high school. He first worked at an auto center at its gas station, and then later at the shop fixing vehicles. He's detail-oriented, and has since become a master mechanic – his specialty lies in brakes and steering. Royal is a quiet man who gets along with everybody.
Will Scott – Lead painter
Will Scott might be an expert in painting vehicles, but can do a little bit of everything as well, since he began working at Mark's shop in the mid-1990s.
Allysa Rose – Lead historian
She was introduced in the pilot episode of the reality TV series as a recurring cast member before becoming a regular by season five. She worked in the office as she researched and followed up on stories or legends about the cars that they bought. Allysa admitted that working for her father was tough, as she believed that he was harder on her than the rest of the crew. She felt that he expected her to know as much as he did about the cars they acquired.
What happened to Allysa Rose?
Allysa's first husband, Josh Rose
It was revealed during the pilot episode that Allysa was engaged to Josh, who was described by many as a genuinely nice guy – their daughter had been born four weeks earlier. Mark said he'd known Josh for about a year, and that he'd been working at the shop for six months. Josh didn't really know much about cars but according to Mark he was a fast learner. He was assigned in component detailing and restoration, as well as doing all the work that nobody else wanted to do. Mark tried to teach him all about mopars so he could have a better appreciation for the work that they were doing; after all, Mark was going to 'pass the torch' on to him in running the shop. However, it seemed that Josh wasn't ready to put in the work to be deserving of it. Some weren't surprised by this, as they believed that his interest lay elsewhere. Josh, who hailed from Australia, was a former professional football player in the National Premiere Leagues.
His stepdad is Daren Kirkpatrick's cousin. The day that his stepdad's car was sold to Mark Worman was bittersweet for Josh, because that car had been a part of his life growing up. He fondly recalled sitting inside it pretending that he was driving it on a high-speed chase. However, it was also the day when he and Allysa went on their first date.
Allysa and Josh's wedding was featured in season two of the show – Mark walked his daughter down the aisle. It was unclear when the couple went their separate ways, but viewers suspected that something was wrong when Josh no longer appeared in season five.
Allysa and her current husband, Chris Wanke
She first posted about the new man in her life, Chris Wanke, in 2013 as she and her daughter Emma celebrated Christmas with him. They were together for eight years before marrying in Maui, Hawaii in July 2021, by which time they already had two kids together, Brooklyn Monroe and Capri Wanke. Chris proved to be a great father to not just his biological children but also to Emma, Allysa's first child from her first marriage.
Mark planned to restore a pink car for his granddaughter
Mark doted on his first granddaughter, Emma, and said that there was nothing cooler than to give her an original pink Panther mopar muscle car as a present on her 16th birthday. She was just a baby when he said that, but was quite excited with this project. He went to Portland when someone cotacted him about a pink car. After verifying the color on the fender tag, Mark sealed the deal with $11,000, and a promise to find the owner a '71 Plymouth Cuda or Duster.
"Driving Miss Crazy"
On Allysa's Facebook post in 2020, she announced the launch of a web series called "Driving Miss Crazy", for an inside look at the cars they restored on "Graveyard Carz", writing 'I'm excited to do this with my dad, and honestly I just want to drive these super cool cars, and this is the only way my dad would let me.' Everyone who followed her on the show knew that she was just joking, because she almost always gets to drive the cars, even if it's behind her dad's back. Mark said that the only way he would let his daughter drive these mopar cars was if he was in the passenger seat, which she didn't understand, as he was the one who taught her to drive.
Her dad corrected her, and said that it was her mother who gave her driving lessons, which was the reason she killed her cat on her first day out. With these two, nobody knew if they were joking or not, but she said that they were venturing into a sensitive topic, and so stopped talking about it. The show was initially called "Graveyard Shift," but the way she drove caused the name change. The pilot episode was uploaded onto their YouTube channel, and featured the 1967 Plymouth GTX or Belvedere GTX, which they'd rebuilt more than a decade ago, and was actually a tribute car. Of note, it was her dad who filmed the two of them for this show.
What's keeping Allysa Rose busy these days?
Over the years, Mark has been teaching Allysa the restoration of mopars, and so she's become involved in various aspects of it, and not just in researching its history. The season 17 finale aired on Motortrend TV in March 2023, but there was no indication that the show would be canceled anytime soon. Fans can watch clips or entire episodes through their YouTube channel.
If she isn't working, then she spends time with her husband and kids. Her Instagram account was filled mostly with photos of her family, as she often expressed her love and appreciation for her husband, Chris. On 22 October 2022, Allysa posted a photo of Chris walking hand in hand with Emma and Brooklyn as she was pushing a stroller with baby Capri in it; she captioned it with, 'This is all I've ever wanted or dreamed of.' Most of her posts were about how happy she was. She is content with her life; her marriage has its ups and downs, like everyone else's. She revealed that 2021 was filled with challenges that could have torn them apart, but brought them closer instead. She said that they became better people and more importantly, better Christians. As they put God at the center of their lives and relationship, they were blessed in unexpected ways.
Many people found "Graveyard Carz" to be unlike other automotive-themed reality shows, because it followed the day-to-day operation at the shop without the big 'aha moment' in each episode. It was also entertaining to watch, because of the antics of Allysa Rose and her father, Mark Worman.