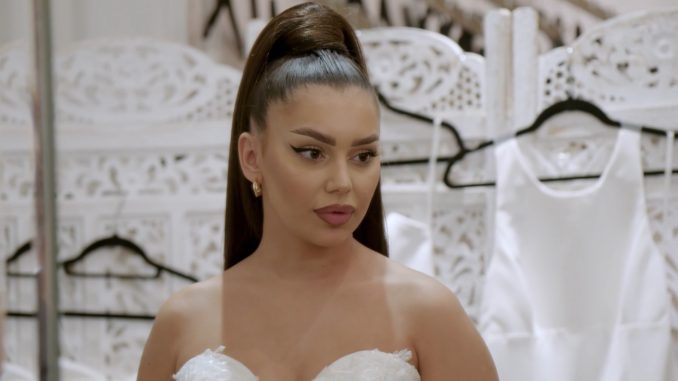 Jibri and Miona Bell's bittersweet and utterly confusing story in "90 Day Fiancé" left many wondering what was the actual truth at the end of it all, and it's since been no easy task to uncover what truly lies at the bottom of that information cesspool. As far as most people know, there have been allegations that TLC never paid Miona Bell for her participation in the series.
However, the verity of that claim is dubious at best, as is most of what the Bells would have everyone believe about them. They're definitely an unlikely match, as Jibri is a cowboy-hat-wearing southern rapper, and Miona a spoil-me-daddy city girl who lusts for the blinding disco lights of nightclubs deemed prestigious on Instagram.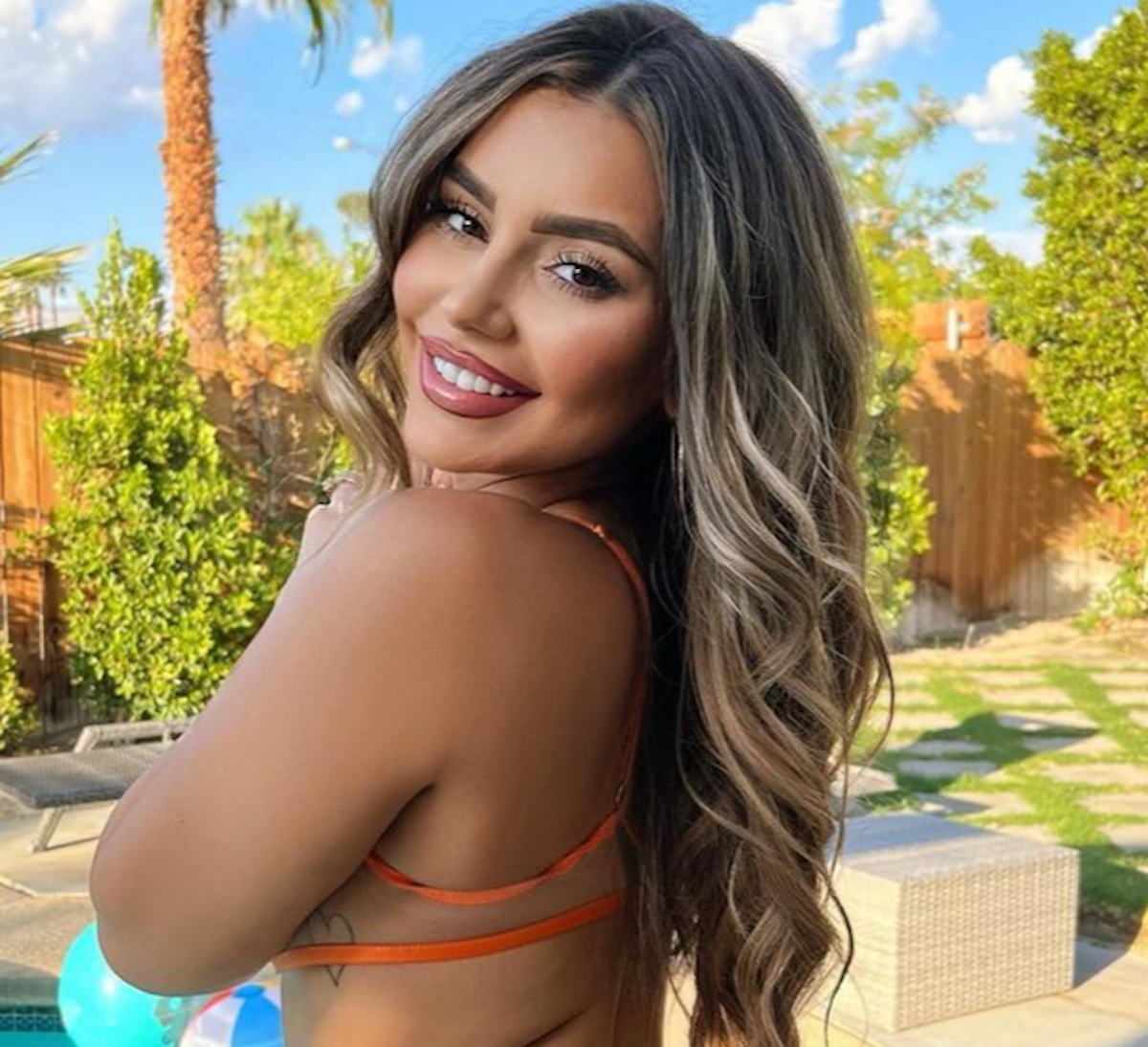 That being said, even bad clout is good nowadays, and many viewers of the show just couldn't stop looking for information about Jibri and Miona's lives after they first appeared on the TV screen on 17 April 2022. The two have since then come up with a number of completely unverified and far-fetched claims in an attempt to shape public opinion to their benefit.
Black Serbs, allegedly
While most "90 Day Fiancé" couples have met at a party, or through a mutual friend or app, the way Jibri and Miona came to know each other is rather unconventional and definitely confusing. It seems that this inconsistency with logic, which started their journey, would form the main building material of their online presence later on.
It all began back in Rapid City, South Dakota USA, where Jibri Bell was born and raised. While obtaining an early education at the local Stevens High School, he met a fellow classmate by the name of David Brkljač. He was a Serbian immigrant whose family moved to the US in search of a more comfortable life, and Jibri found his European customs enticing.
It didn't take long before the two became best friends, and started looking out at the future together. While David was much more fitness-oriented than Jibri, they both shared a passion for music and, more importantly, fame. As the years slowly went by and they trickled into adolescence, Bell and Brkljač came up with the idea of a band, with a name that made no sense at all – Black Serbs.
Their direct.me page states that the band's philosophy is 'Pushing the Boundaries of Reality,' and while their mediocre dance/electronic music, also dubbed by themselves as 'space punk', never saw much success, the name definitely does push those boundaries.
With not even one black Serb in the band to speak of, the logic of the name is equivalent to calling Linkin Park 'White Japanese Guys,' since their piano player Mike Shinoda has east Asian ancestry. Regardless of how little sense the band's name made, and how ordinary their songs and music videos turned out to be, they were welcomed in a few nightclubs in Belgrade, the capital of Serbia, just for the peculiarity of their style.
Miona was known as a prolific party goer back then, spending her weekends at whichever nightclub let out the loudest noise at the time. Having as little success as they did, which hasn't changed even in mid-2023, Black Serbs loved mingling with the crowd after performing, for just a little extra popularity.
Srbija do Beverly Hills!! Episode 01 of our show Hollywood BS ☀️ comes out Wednesday!! Stay tuned..

Posted by Black Serbs on Saturday, January 11, 2020
This is how the two eventually ran into each other, and it looks like Miona was thoroughly fascinated with the idea of Jibri being a black Serb, even though he didn't even speak more than two words of the language, and had literally nothing in common with Serbian culture or ethnicity. That still seems to have done the trick, however, as following their encounter the two embarked on an unstoppable romance.
Miona's classic infatuation with African-American culture, as well as her desire to eventually become famous, blended together in a mix that Jibri had been looking for in a girl who shared his party-going mindset and has an appearance deemed attractive on Instagram, so the stars looked to have aligned perfectly for them.
Being too young to have lived through the illegal bombing of Belgrade in 1999 by the US and its allies, against the decision of the United Nations and the defensive military alliance premise that is the foundation of the North Atlantic Treaty Organization (NATO), Miona was utterly fascinated with American culture through the influence of TikTok and Instagram, aspiring to become a version of Kim Kardashian.
On the other hand, Jibri wanted to show off his girl back home, where the women seemed nowhere near as interested in him, as he had been single for a long time prior to meeting Miona. As a result, the two were anxious to go to the US and begin their life together, but the paperwork at the embassy made that difficult.
After thorough deliberation over the course of some hours, the couple decided that they were both ready to take their nightclub fling to the next level for the purpose of bringing Miona over to South Dakota, and promptly became engaged.
The process of manufacturing Miona's K-1 visa was then initiated, which automatically also qualified them for participating in "90 Day Fiancé." Many fans have theorized that the only way they could've seen real success was exactly by landing a presence in a massive reality TV series like this one.
They speculated that the engagement was in fact a financially oriented project meant to provide the couple with much-needed publicity and so hopefully popularity, which would later lend some credence to the social media charade that they now live off. Interestingly, the merit this theory appears to hold increases significantly the deeper these two are researched.
Home of the broke, land of defeat
Jibri managed to get Miona the papers she required for a longer stay in the country, and the two met at a South Dakota airport with glimmering eyes. There was no stopping for Miona, whose new beau was a super famous and successful singer with lots of followers and massive amounts of money. Except there was, because Black Serbs never made much money, and barely anyone had ever heard of them.
Even after being frequently talked about in the reality TV series, with all of the couple's popularity poured into the franchise, the band's Instagram page can't push past 26,000 followers. One can only imagine how much this number grew after the viewers of "90 Day Fiancé" were made aware of the group's existence, meaning that the follower count had more than likely quadrupled. This leaves their pre-reality TV audience at approximately 6,000 individuals – far from what anyone would call pioneers of the music industry.
With that being the case, Jibri and Miona couldn't really go around the country driving expensive cars in short music videos for TikTok and Instagram; instead, they went to live with Jibri's parents in South Dakota. The aspiring rapper said that COVID-19 restrictions put the band out of work, thus wiping away the income that would've otherwise supposedly sustained the lavish lifestyle they both aimed to sport.
Riding the wave
Having spent a great deal of time in the ninth season of "90 Day Fiancé" across late 2020 and early 2021, Miona eventually began thinking herself too famous to fail, and launched a wig selling business that was featured on her separate Instagram work page. The enterprise literally consisted of just Miona, who advertised the wigs in selfies and maintained the page, and Jibri, who brought her new boxes of wigs to try and sell.
The first product she offered there was a so-called mimi ponytail, placed on sale on 25 July 2022. The page has done somewhat alright for itself, with just under 40,000 followers nine months later. Still, most of that audience is thought to have come from the clout of "90 Day Fiancé," as certain fans remain curious about the direction their lives will take after the limelight.
They also started up a YouTube channel named Jibri and Miona – 90 Day Fiancé, which is still trying to peak over 10,000 subscribers. On it, they attempted to cater to the Serbian audience by posting vlogs in Miona's native language, and answering questions regarding their relationship.
However, of approximately 6.5 million Serbs nation-wide, most have never heard of TLC's reality TV series, and much fewer actually care about the public life of small-time US reality TV participants. Lastly, even fewer than that have ever heard of the band Black Serbs, numbering in the low hundreds.
The couple did their best to try and expand across all of the existing social media networks, basing their entire online personas on their appearance in TLC's hit show. However, as time has made clear, receiving money for the mere act of existence or peddling third-grade goods often requires more than simply appearing in front of the camera.
Jibri and Miona had to learn this lesson the hard way, eventually falling into frowned-upon habits to try and stay relevant as their time in the limelight began to fade away. Their desperate attempts to maintain the attention of wider audiences actually managed to spark a little bit of controversy, which even prompted the creation of this very article. All in all, though, most would characterize this move as one unbecoming of a couple trying their best to make the audience believe they're millionaires.
Their latest clout scam
In the end, the tale of Jibri and Miona Bell is just a sad attempt at vicariously living the high Instagram life, and the clues are there to see for everyone willing to look. First of all, it became apparent in early 2022 that Miona's appearance had drastically changed since she started dating Jibri, and not because of excessive wealth.
In fact, as reported by InTouchWeekly, Miona was engaging in a very common and sad tactic of impressionable younger females who long for the African-American lifestyle, commonly referred to as 'blackfishing.' It derives from the term 'catfishing,' which means presenting someone else's appearance as your own.
officially a miona and jibri stan pic.twitter.com/o1RFh0kIFC

— Gia (@sweetbabygiazus) May 24, 2022
Blackfishing is similar, except the perpetrator is still using their own image. Women who blackfish do everything in their power to appear more African-American, including darkening their complexion, enhancing their facial features to seem more akin to those of the target race, as well as sporting classic African-American female hairstyles, all of which Miona was clearly witnessed doing.
The reality TV star was enraged by the audience's observations, thus showing insecurity in who she is as a person, and giving everyone more reason to believe that she was actually guilty of the accusation. Then again, insecurity seems to be pretty much the only reason for what the two continuously do online, so not many were surprised.
As of the latter half of 2022, the couple became adamant that they were making enviable amounts of money, going as far as to call themselves millionaires. More specifically, they're claiming that Miona's wig business has exploded, raking in hundreds of thousands on a monthly basis.
To further cement their dubious claim, the couple insisted that they weren't in any financial trouble when Miona arrived, that Jibri had been making good money from the band, and that their brief stay with his family was purely out of convenience. Of course, she had to supplement this statement by saying that TLC wasn't even paying them, so they were monetarily independent from the get-go.
This is where the rumor that they weren't paid originated, but anyone with a bit of common sense and a basic understanding of how companies as large as TLC operate immediately understood what was really being said.
To translate, Miona and Jibri wanted to distance themselves from the misery of living off a reality TV salary, as well as start a scandal that could potentially put them back in the media. Their only real goal is what it's been since the start – trying to cure deep-rooted insecurities by appearing glamorous online.
The closest they ever got to persuading anyone of their ludicrous claims was the time when they supposedly purchased a Porsche SUV at the Porsche Ontario dealership. Its website shows leases as low as $600 per month, which makes their vehicles affordable to most middle-class families willing to make a sacrifice for a Porsche.
They ultimately tied the knot on 10 January 2023, and have since then greatly reduced the amount of false wealth social media posts. Whether they plan to one day come clean, or are simply tired of lying, it's definite that very few actually believed most of their claims, especially one that a page of 40,000 followers is making them millions.
Just for the sake of answering the question once and for all, Miona Bell was paid in full by TLC, but saying that she wasn't was very convenient for her story of becoming an overnight millionaire, so she'll continue to push that narrative until she finds help for her mental issues.