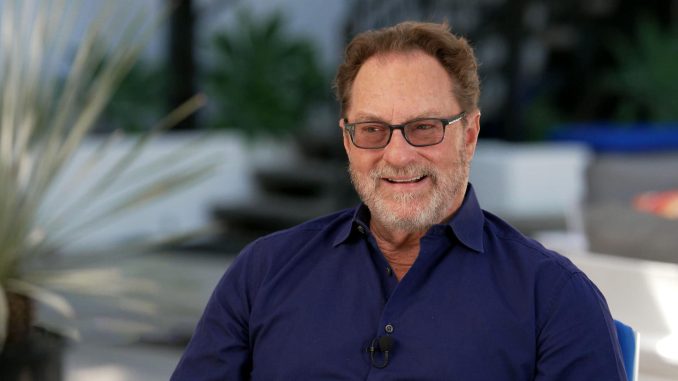 Who is Stephen Root?
Stephen is an American actor known for his versatile performances across film, television and theater. Born on 17 November 1951, in Sarasota, Florida, Stephen has a career spanning more than four decades. He's appeared in numerous notable roles, including the eccentric billionaire Jimmy James in the sitcom "NewsRadio", and the dim-witted office manager Milton Waddams in the cult classic comedy film "Office Space".
Early Life and Education
Stephen was raised in his hometown of Sarasota, alongside his younger brother; his father was a construction supervisor, while his mother worked as a clerical officer. Early on, Stephen developed a passion for acting, an interest that was nurtured throughout his formative years.
Stephen attended Vero Beach High School where he participated in the school's drama productions. After high school, he continued his acting studies at the University of Florida, where he honed his skills in theater production and acting. However, Stephen dropped out of college during his final semester, to pursue his acting career. In 2008, University of Florida recognized his achievements as an actor, and granted him a Bachelor of Fine Arts (BFA) degree.
Stephen's journey in professional acting began with the National Shakespeare Company, with which he toured for three years. This period helped him gain invaluable acting experience, and laid the foundation for his future roles in film and on television.
In 1980, he made his Broadway debut as 2nd Lieutenant Trotter, in the musical "Journey's End", and in the following years, he had a role in "All My Sons", but after ending his tenure he wouldn't return to Broadway until 2015.
Roles in Movies
Stephen made his film debut with a minor part of a Drugs Enforcement Administration (DEA) officer in Paul Hogan's hit comedy "Crocodile Dundee II" (1988). In the following years, he had supporting roles in movies such as "Black Rain" (1989), "Stanley & Iris" (1990), and "Buffy the Vampire Slayer" (1992).
A turning point came in 1993 with "RoboCop 3", the third installment in the popular "RoboCop" sci-fi action movie franchise. The film features a dystopian near future where a corporatocracy, Omni Consumer Products (OCP), is seeking to evict the residents of Cadillac Heights, Detroit to make way for their new project, Delta City. Despite the film's negative reception and commercial failure, Stephen's performance in "RoboCop 3" represented an early, significant role in his film career.
In 1999, Stephen starred in the comedy "Office Space", in which he played Milton Waddams. Milton is an office worker who, after being continuously overlooked and ignored, exacts a quiet and hilarious form of rebellion. The character of Milton, with his love for his red Swingline stapler and passive resistance against office politics, has since become an iconic figure in popular culture. In one of his recent interviews, Stephen revealed that people loved his performance in the film so much and that he's still receiving signature red staplers as gifts from the fans even though it's been close to 25 years since the movie premiered.
IT'S GEORGE CARLIN DAY!Holy Shit! It's Only Wednesday!Once again, we honor the legendary thinker who taught us so…

Posted by Kevin Smith on Wednesday, November 14, 2012
Also in 1999, Stephen appeared alongside Robin Williams and Embeth Davidtz in the Oscar-nominated sci-fi drama "Bicentennial Man", which centered on an android developing emotion and learning to become a human. A year later, Stephen had a supporting role in another Academy Award nominee, "O' Brother Where Art Thou", a musical comedy directed by the Coen brothers.
In the early 2000s, Stephen primarily appeared in comedic roles, in films such as "Grind" (2003), and "Jersey Girl" (2004). In "Dodgeball: A True Underdog Story" (2004), he took on the lead role of Gordon Pibb, a timid, mild-mannered man with an unexpected talent for dodgeball.
Stephen has also had a significant impact in animated films,, particularly through his roles in "Finding Nemo" (2003) and "Ice Age" (2002). In the former, he provided the voice for Bubbles, a hyperactive yellow tang fish with a peculiar obsession with bubbles. In "Ice Age", he voiced a character named Frank, a boar who, along with his partner, comes into conflict with the film's main characters.
Stephen returned to more dramatic work in 2007, with a role in the critically-acclaimed neo-western "No Country for Old Men". Directed by the Coen brothers, the film is based on the novel of the same name by Cormac McCarthy, set in Texas in 1980, and follows a hunter named Llewelyn Moss (played by Josh Brolin) who stumbles upon the aftermath of a drug deal gone wrong, and discovering a suitcase full of money, decides to take it. Stephen plays a relatively minor yet crucial role in the film, as a man known only as 'Man who hires Wells'.
In 2009, Stephen appeared in "The Men Who Stare at Goats", a war-parody film in which he played Gus Lacey, a man claiming to have psychic abilities. Stephen's character is a part of the film's exploration of the strange and comedic elements of military experiments.
In 2013, he starred in the comedy "Cedar Rapids", centered on an insurance salesman (played by Ed Helms) who goes through a series of misadventures during his time at the annual insurance convention. Then in 2017, he played character Jim Hudson, one of the major villains in Jordan Peele's directing debut "Get Out".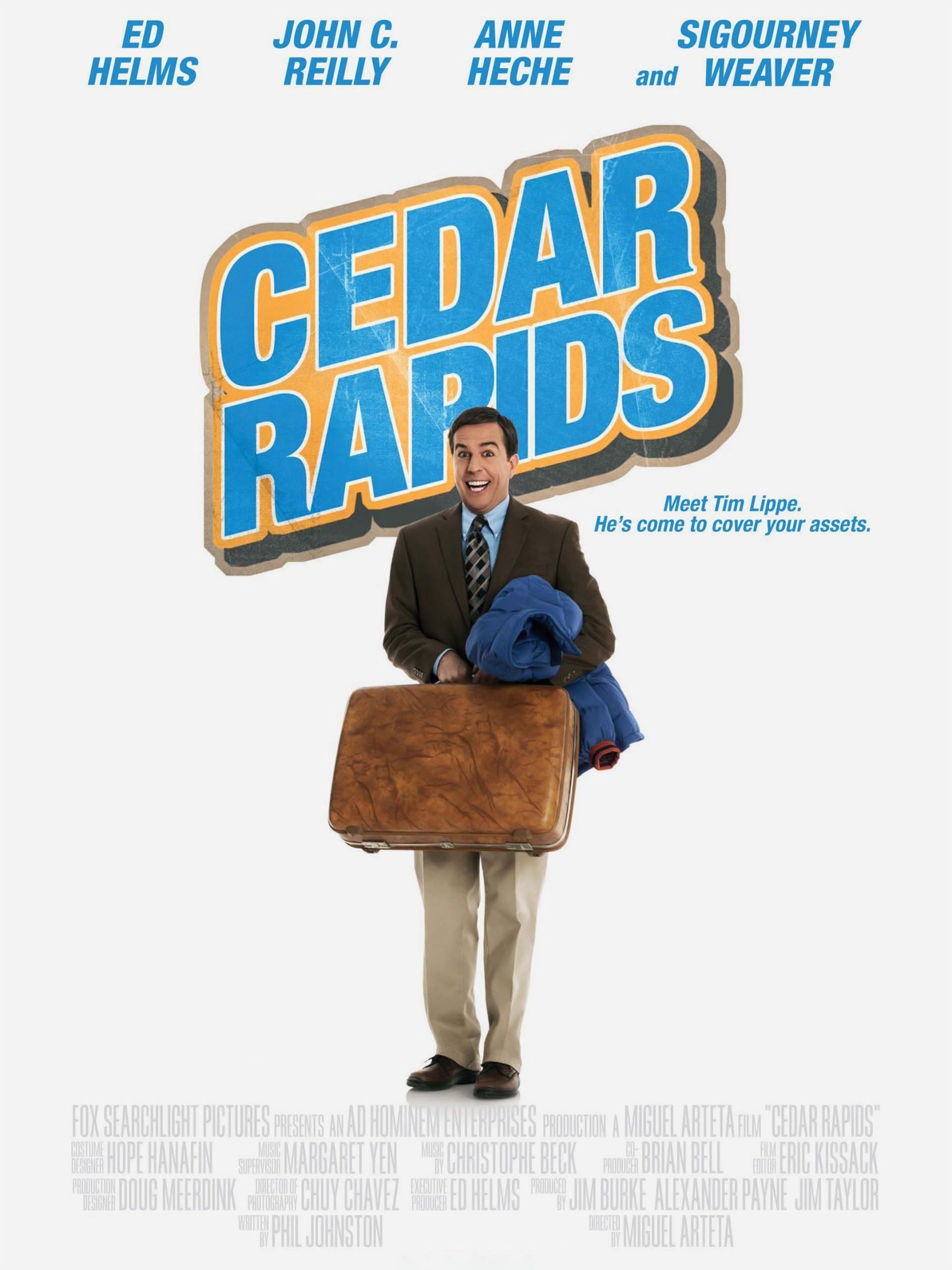 "The Ballad of Buster Scruggs" (2018) saw Stephen as part of the cast in a series of Western-themed vignettes. He played Thigpen, a prospector in the segment called "All Gold Canyon", in which role he showcases his skill in creating a unique character within a limited screen-time, bringing a compelling narrative to life in the process.
Stephen's most recent movie role was in the comedy-drama "Paint" (2023), which stars Owen Wilson as a fictionalized version of the famous TV painter, Bob Ross.
Roles in TV Series
One of Stephen's earliest TV series appearances was in two episodes of "Star Trek: The Next Generation" (1991), as Captain K'Vada, while he also had minor roles in a number of other hit series, such as "Davis Rules" (1991), "Northern Exposure" (1993), and "Quantum Leap" (1993).
However, it was his role in "NewsRadio" from 1995 to 1999 that brought Stephen into the television spotlight. The show is set in a fictional AM news radio station in New York City, known as WNYX. The series follows the station's staff, with characters embodying various workplace archetypes and navigating the challenges, conflicts, and comedic situations of their daily work lives. In the series, Stephen played Jimmy James, the eccentric billionaire and owner of the news station where the show was set. Jimmy was a complex and unpredictable character, often sprouting off into philosophical musings and wild business ventures. Stephen's portrayal of Jimmy was both comedic and heartfelt, making him a standout character in the show.
Stephen's foray into voice acting began with the animated series "King of the Hill" in 1997. Here, he voiced several characters, including Bill Dauterive and Buck Strickland. Bill was one of the show's central characters, a kind-hearted but somewhat depressed army barber, while Buck was Hank Hill's bombastic and ethically questionable boss.
After "NewsRadio" concluded in 1999, Stephen was cast in one of the lead roles alongside Alfred Molina and Betty White in another sitcom, "Ladies Man". However, despite the star-studded cast, the series failed to secure high enough ratings, and was ultimately cancelled in 2001. After that, Stephen put more focus on his film work, while only making guest appearances in TV shows.
In "The West Wing" (2005-2006) Stephen made several guest appearances as Bob Mayer, a conservative Freedom Caucus member who often clashed with the White House staff.
From 2008 through 2014, the HBO supernatural drama "True Blood", saw Stephen taking on a much different role as a 2000-year-old vampire named Eddie Fournier. As Eddie, Stephen had to portray a character wrestling with his humanity despite his supernatural condition. He managed to create a character who was simultaneously frightening, pitiable, and intriguing.
In "The Man in the High Castle" (2016-2019), a dystopian series set in a parallel universe where the Axis powers won World War II, Stephen played Hawthorne Abendsen, one of the lead characters. His portrayal of Hawthorne, a character shrouded in mystery and wielding significant power, added a compelling layer to the intricate narrative of the series.
Stephen continued to take on diverse roles, such as Monroe Fuches in "Barry" (2018-2023), a dark comedy series. His character Fuches is a low-level con man who works as a handler to the titular character, a hitman trying to rebrand himself as an actor in Los Angeles, California. Aside from "Barry", Stephen recently appeared in another hit HBO series "Succession", portraying a major political donor who appears in two episodes of the show.
Love Life and Relationships
Stephen's personal life has been less dramatic than his on-screen roles. He was married to Laura Joan Hase, with whom he has a son named Cody. After the end of his first marriage, Stephen found love again with actress Romy Rosemont. They tied the knot in December 2008, and have since often been seen supporting each other at public events and awards shows. They have also appeared together on screen several times, in TV series such as "Fringe" and "Masters of Sex". The two were set to star together in the 2011 movie "Red State", but Romy had to pull out of the project due to a scheduling conflict.
Hobbies and Interesting Facts
When he's not in front of the camera, Stephen enjoys aviation and is a licensed pilot. He's also a fan of photography and often spends his free time exploring this hobby.
In terms of his craft, Stephen has said in interviews that he takes great pleasure in becoming a chameleon for his roles, seamlessly moving between different genres and character types. This ability has helped him avoid being typecast, providing him with a wide range of roles throughout his career.
In 2003, he donated $100,000 to the University of Florida to fund their acting studio, now called the Stephen Root Acting Studio.
Net Worth
Over the course of his long and diverse career, Stephen has built up a significant net worth through his roles in films and TV series. As of June 2023, it's estimated that Stephen's net worth is $6 million, which includes his earnings from acting, voice-over work, and other ventures in the entertainment industry.