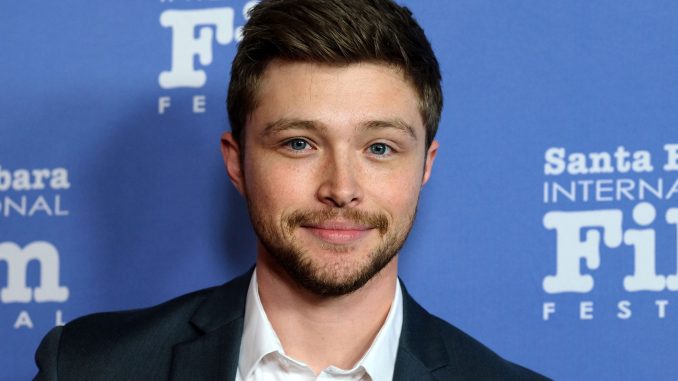 Who is Sterling Knight?
Sterling Knight was born on 5 March 1989, in Hilton Head Island, South Carolina, USA. He's an American actor and singer who gained recognition for his portrayal of Chad in the children's series "Sonny with a Chance" and its spin-off "So Random!" He's also appeared in other Disney productions such as the TV movie "Starstruck" and the series "The Suite Life on Deck". Sterling has also shown his musical talents by contributing to soundtracks and releasing his own music.
Early Life and Education
Sterling has two siblings – a younger brother, Spencer Shuga, and a younger sister, Scarlett James. Sterling exhibited a passion for acting from an early age, frequently performing in his local community and school theater productions.
He attended a local high school where he was part of their theater arts group. He was so involved in his passion that he once confessed to missing his high school prom to attend rehearsals. This devotion to the craft paid off when he moved to Los Angeles, California at the age of 15 to start his acting career.
Roles in Movies
Sterling made his film debut in the 2005 short drama "Calm", directed by Jeff Bay Smith. His next movie role was in the romantic comedy "17 Again" (2009) in which he played Alex O'Donnell, the son of Mike O'Donnell (portrayed by both Zac Efron and Matthew Perry).
However, it was the Disney Channel movie "Starstruck" (2010) that highlighted Sterling's potential as a lead actor. He portrayed Christopher Wilde, a Hollywood pop star who falls in love with a Midwestern girl while trying to evade the public eye. In this role, Sterling adeptly balanced the pop-star charm and relatable vulnerability, giving depth to a character that could easily have been one-dimensional.
Sterling took a more dramatic role in the thriller "Landmine Goes Click" (2015), cast as Chris, an American tourist in Georgia (the country), who becomes the victim of a sadistic game. This role marked a detour from Sterling's days as a child actor, and demanded a wide range of emotional expressions from him – fear, desperation, helplessness, and anger, giving audiences a chance to see him in a new light.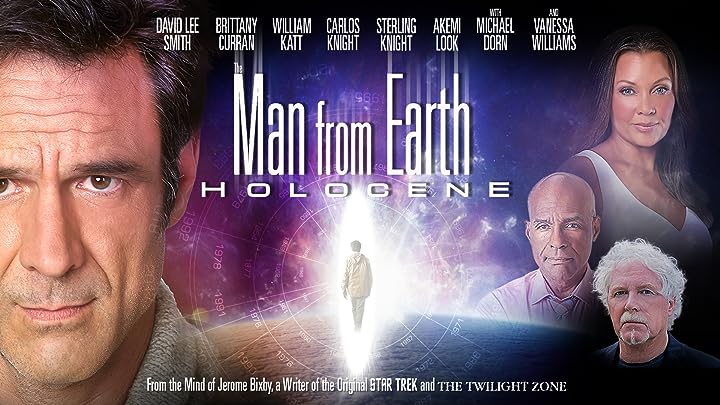 Sterling further showcased his range in the sequel to the cult classic sci-fi movie "The Man from Earth" entitled "The Man from Earth: Holocene" (2017), playing Philip, a student who suspects his professor to be an immortal being.
Sterling most recent film appearance was in the 2022 indie drama "It Snows All the Time", written and directed by Jay Giannone.
Roles in TV Series
Sterling made his TV series debut in 2003, when he was cast as Noah in the sitcom "Eve", which aired for three seasons of UPN. In 2007, he appeared in an episode of the popular children's comedy series "Hannah Montana". However, his breakthrough came with the Disney Channel sitcom "Sonny with a Chance" which aired from 2009 to 2011. The series follows young actress Sonny Munroe (played by Demi Lovato) who joins the cast of her favorite live comedy show, "So Random!"
Sterling played the character Chad Dylan Cooper, the star of "MacKenzie Falls", a teen drama series that shares the same studio as "So Random!" Chad is portrayed as self-centered and egotistical, yet also charming and occasionally caring, and is Sonny's main love interest.
In 2011 and 2012, he reprised his role as Chad Dylan Cooper in the sketch comedy series "So Random!" a spin-off from "Sonny with a Chance". The series is based off the fictional show that Sonny was working on the original series and followed a similar format to shows such as "Saturday Night Live" and "All That".
In 2013, Sterling joined the cast of the ABC Family's sitcom "Melissa & Joey" as Zander Carlson. The show stars Melissa Joan Hart and Joey Lawrence, two popular figures from '90s television, with Hart as Mel Burke, a local politician managing her niece and nephew, and Lawrence as Joe Longo, a former executive who becomes Mel's nanny (or 'manny') after his career takes a downturn due to a financial scandal. The series concluded in 2015.
In the CBS comedy "In the Rough" (2017), Sterling took on the role of Cameron Fullbright, a rich and privileged country club kid who, following his father's imprisonment, is forced to take on a job at a golf course. Sterling adeptly portrayed Cameron's journey from a carefree youth to a more responsible individual, all while keeping the comedic tone of the show intact.
Music career
Sterling's musical talent was notably spotlighted in 2010 through his role in "Starstruck". He performed multiple songs for the movie's soundtrack, including the catchy and popular tracks "Starstruck" and "Hero". The soundtrack was well-received, and reached #23 on the Billboard 200 chart.
In 2011, Sterling and his fellow actor Matt Shivley formed the indie rock duo Connecting Channels, mostly performing covers of popular rock songs, some of which are available on their YouTube channel. However, they disbanded only a few months later, due to creative differences and to focus on their respective acting careers.
Sterling hasn't released any new music since then, but is still singing and playing the guitar in his spare time.
Love Life and Relationships
Sterling has always maintained a low-key approach to his personal life. However, it's known that he's been in a long-term relationship with actress Ayla Kell, whom he met on the set of "Melissa & Joey". They started dating in 2014 and have been inseparable since, often posting pictures of their adventures together on social media.
The couple announced their engagement in 2018 and tied the knot in a private ceremony in 2020. They share a love for animals, with several pets that often feature in their social media updates.
Hobbies and Interesting Facts
Outside of his acting and singing career, Sterling is an avid basketball player and can often be found shooting hoops in his free time.
An interesting fact about him is his love for cars – he has an impressive collection, with his favorite being a classic 1969 Camaro.
Furthermore, Sterling is passionate about humanitarian work. He is actively involved in several charities and regularly uses his platform to advocate for causes he believes in, such as animal rights and environmental conservation.
Net Worth
With a career spanning over two decades in the entertainment industry, Sterling has accumulated substantial net worth, which is estimated at more than $2 million as of June 2023. His wealth comes primarily from his acting career, but also from other ventures such as endorsements and brand collaborations.