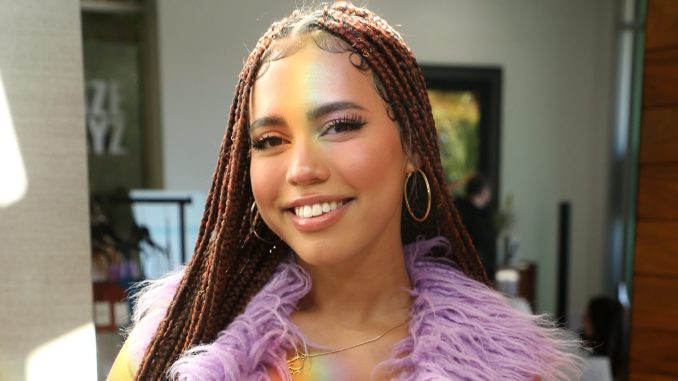 Who is Asia Monet Ray?
Asia was born on 10 August 2005, in Yorba Linda, California, USA. The multi-talented artist started her career as a dancer, soon making her way onto the reality TV show "Dance Moms" at the age of seven. She has since pursued acting and singing, proving herself as a versatile and talented performer in the entertainment industry. In addition, Asia is a very popular personality on social media, particularly YouTube and Instagram.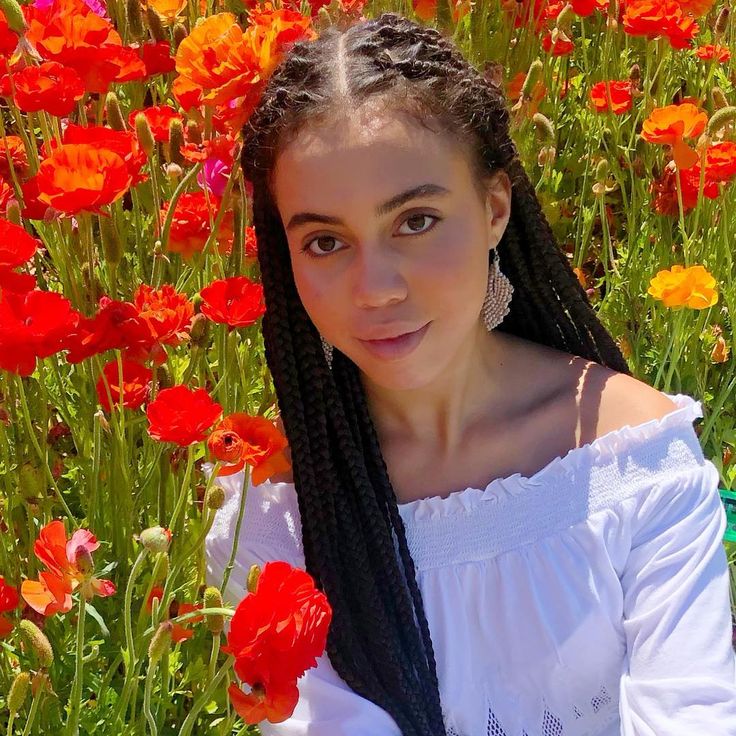 Early Life and Education
Asia Monet Ray is the daughter of Shawn and Kristie Ray, and has a younger sister named Bella Blu Ray. Asia began dancing when she was only two years old, and her passion for the art form grew stronger with time. She trained in a variety of dance styles, including ballet, jazz, tap, hip-hop, and lyrical, and in addition, Asia has also been training in gymnastics and ice skating.
Asia was homeschooled to accommodate her busy schedule, and to focus on her blossoming career. Her parents recognized her talent early on and ensured that she had the support and resources needed to develop her skills in various areas.
Before joining "Dance Moms," Asia participated in another Abby Lee Miller-led reality TV show called "Abby's Ultimate Dance Competition," which featured young dancers competing for a $100,000 cash prize and a scholarship to the Joffrey Ballet School in New York City. Asia competed in the show's first season and finished in the Top 5, showcasing her remarkable dance skills, and gaining valuable experience in the world of competitive dance.
"Dance Moms"
In 2013, Asia joined the cast of "Dance Moms" during the third season. The reality TV show followed the lives of young dancers and their mothers as they navigated the world of competitive dance. Asia was one of the youngest contestants in the show, and her undeniable talent and fiery personality made her a standout performer.
"Dance Moms" premiered on Lifetime in 2011, and followed a group of young dancers, along with their mothers, as they train and compete under the guidance of their demanding dance instructor, Abby Lee Miller. The show was produced by Collins Avenue Productions.
The series became popular for its focus on the competition and the drama that unfolded between the mothers and their daughters, as well as Abby Lee Miller's tough teaching style. "Dance Moms" ran for seven seasons from 2011 to 2019, and over its course spawned several spin-offs, including "Dance Moms: Miami," "Dance Moms: Abby's Studio Rescue," and "Dance Moms: Resurrection."
The show received some criticism for its portrayal of young children under extreme pressure, and its focus on the drama between the mothers, but it also helped to launch the careers of several young dancers, including Maddie Ziegler, Chloe Lukasiak, and of course Asia herself.
Asia left the show after the third season, moving on to pursue other opportunities.
Other TV appearances
Asia next starred in her own reality TV series entitled "Raising Asia", which also aired on Lifetime, and focused on Asia's life and her pursuit of stardom, alongside her supportive family. Over the course of 13 episodes, viewers got an inside look at Asia's journey, including her dance competitions, music recordings and acting auditions. The series also highlighted the challenges she faced in balancing her blossoming career with her personal life.
Asia has also made a number of guest appearances in other popular reality TV shows, including "Hell's Kitchen", "Fashion News Live", and "Kendall K. & Friends Show".
The Amazing "Asia Monet Ray" has her own Facebook Fan Page!
Give her a "Like" if you Like her! 🙂 pic.twitter.com/LjOgBGTK

— shawn ray (@sugarshawnray) July 18, 2012
Acting Career
After her departure from "Dance Moms", Asia ventured into acting, making her debut in the romantic comedy movie "Sister Code", which starred Amber Rose, Eva Marcille, and Drew Sidora.
Perhaps her most notable role to date came in 2016, when she was cast as Sydney Simpson in the TV series "American Crime Story: The People vs. O.J. Simpson". Asia's portrayal of O.J. Simpson's daughter demonstrated her acting prowess, earning her critical acclaim and opening doors for more acting opportunities.
In the same year, she appeared in two episodes of the popular medical drama series "Grey's Anatomy", playing the role of a young patient named Jennifer. This was also her last acting credit, as she hasn't appeared in any new movies or TV series since then. She currently seems to be more focused on her dancing and singing career, but she has stated that she's open to making a comeback to acting sometime in the future.
Other Ventures
Asia has never limited herself to just one creative pursuit. Along with her acting and dancing, she has also explored her talents as a singer. Asia released her debut self-titled EP in 2014, featuring the popular singles "Go Back" and "Dance Moms". Her powerful vocals and impressive range have earned her comparisons with established artists such as Beyoncé and Jennifer Hudson.
In 2015, Asia released a cover of the holiday classic "Christmas Time", and has continued to share her love for music by releasing covers of popular songs on her YouTube channel, garnering millions of views.
Asia has also used her platform to give back to the community. She's an ambassador for the Children's Miracle Network Hospitals, a non-profit organization dedicated to raising funds and awareness for children's hospitals across North America. Asia's philanthropic efforts show her commitment to using her talents and influence to make a positive impact on the world.
Social Media Presence
Asia Monet Ray has an impressive social media following, which she uses to connect with her fans and share her latest projects. Her YouTube channel, on which she shares her music, dance performances, and behind-the-scenes glimpses into her life, boasts close to 500,000 subscribers.
Asia's Instagram account numbers more than 1.7 million followers, onto which she uploads pictures and videos documenting her life, career, and various pursuits. Her dedicated fan base, known as 'Asia's Army' is incredibly supportive and engaged, helping her maintain a strong online presence.
Net Worth
Asia's net worth is estimated to be more than $100,000 as of May 2023. Her wealth comes from her various endeavors in the entertainment industry, including her appearances on TV shows, her music, and her social media brand deals.