Who is Lori Petty?
Lori was born on 14 October 1963, in Chattanooga, Tennessee, USA. She's an American actress, director and writer, probably known best for her roles in films such as "Point Break", "A League of Their Own", and "Tank Girl". She's also directed two movies, and produced several projects throughout her career.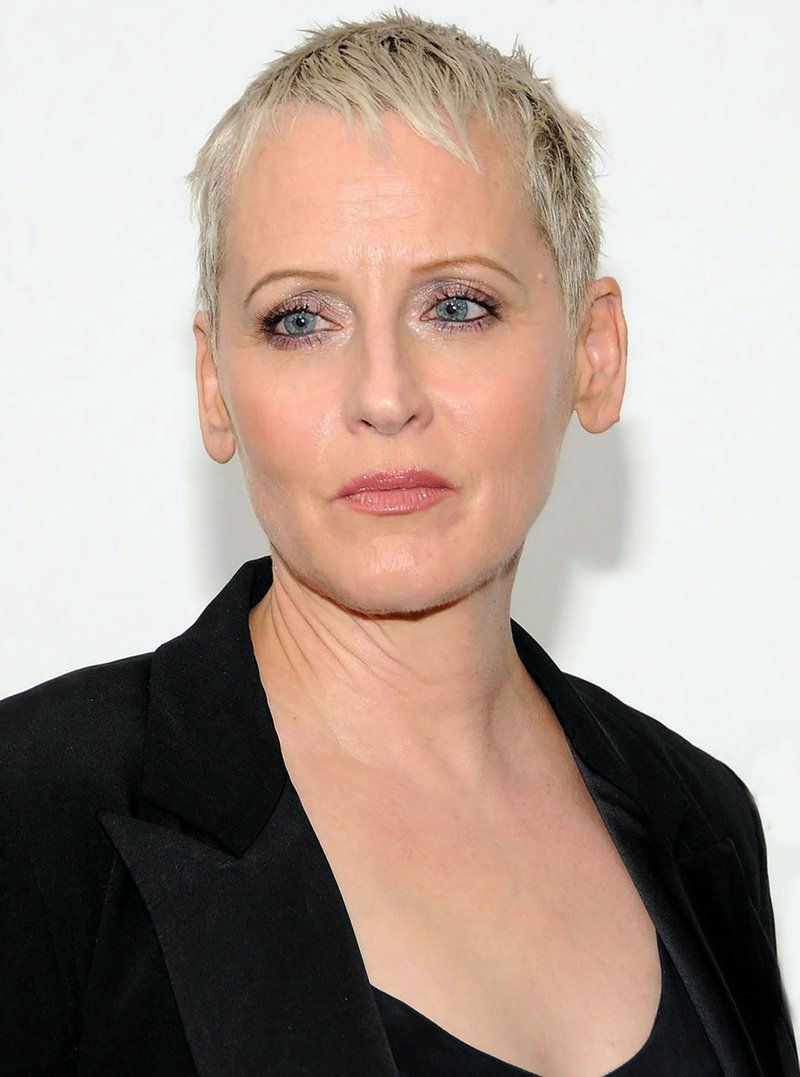 Early Life and Education
Lori was born in Chattanooga, but spent her childhood in various states across the US due to her father's job as a Pentecostal minister. She is the oldest of three children, with a younger sister and brother. As a young girl, Lori developed a love for performing, participating in school plays, and honing her acting skills.
After matriculating high school, Lori began to pursue her passion for acting, and moved to New York City to study acting under the tutelage of acclaimed coaches Stella Adler and Susan Batson. She also studied at the Lee Strasberg Theatre & Film Institute, where she further developed her craft.
Roles in Movies
Lori made her film debut in 1987, in the horror comedy "Bates Motel", written and directed by Richard Rothstein. After appearing in several low-budget TV movies, her first major movie role came in 1991 when she was cast as the feisty surfer girl Tyler Endicott in the action movie "Point Break", directed by Kathryn Bigelow. The film starred Keanu Reeves and Patrick Swayze, and quickly became a cult classic, propelling Lori into the spotlight.
In the following year, Lori co-starred in Penny Marshall's "A League of Their Own", playing the role of Kit Keller, the younger sister of Geena Davis's character. The movie also starred Tom Hanks and Madonna, and told the story of the All-American Girls Professional Baseball League during World War II. Lori's performance was praised by both critics and audiences, earning her a place among Hollywood's rising stars.
In 1994, Lori appeared in the critically acclaimed film "The Glass Shield", a crime drama that addressed issues of racial injustice and police corruption; she played the role of Deputy Deborah Fields, an officer who becomes entangled in a web of deceit and betrayal.
Lori Petty in Tank Girl (1995).

Posted by Iconic Cool on Wednesday, October 14, 2020
In 1995, Lori landed the titular role in the film adaptation of the British comic book "Tank Girl", directed by Rachel Talalay. The film's blend of punk rock aesthetics and post-apocalyptic world-building made it a cult classic, and Lori's portrayal of the bold and rebellious Tank Girl remains one of her most memorable performances.
During the 2000s, Lori continued to work in film, although she focused more on television during this decade. One of her notable film roles was her appearance in the 2008 independent drama "The Poker House", which she wrote and also directed. The film featured a young Jennifer Lawrence in one of her earliest roles, and was a semi-autobiographical account of Lori's tumultuous childhood.
In more recent years, Lori has continued to showcase her acting prowess in various films. In 2017, she starred in "Fear, Love, and Agoraphobia", a poignant drama that delves into the lives of two people struggling with mental health issues.
Two years later, she appeared in the independent thriller "Dead Awake", in which she played the role of Detective Sanders, a tough and resourceful investigator tasked with solving a series of mysterious deaths.
Lori's most recent movie role was in the 2020 horror "A Deadly Legend", centered on a real estate developer dealing with a haunted summer camp. In 2023, she's set to have a leading role in another horror, "You're All Gonna Die", written and directed by Dominic Ross.
Roles in TV Series
Lori's made a name for herself in the television industry with numerous appearances, often taking on guest-starring roles. Early into her acting career, she appeared in episodes of popular TV series such as "All My Children", "The Equalizer", and "The Twilight Zone".
She took on a recurring role in the short-lived sitcom "The Thorns" (1988), created by Blake Hunter. The series followed the story of a working-class couple, Milton and Vangie Thorn, played by Ray Sharkey and Sharon Barr, who live in Queens, New York, with their three children. However, the show didn't generate good enough ratings and was canceled after only one season.
In the following year, Lori landed another recurring TV series role, as Suzanne Dunne in the "21 Jump Street" spin-off, "Booker".
Through the 1990s, she made numerous guest appearances in critically acclaimed series, such as "Profiler", and "Star Trek: Voyager". She also voiced the comic book character Livewire in several episodes of "Superman: The Animated Series" and "The New Batman Adventures". In the following decade, she continued making guest appearances in popular shows, including "House", "ER", and "NYPD Blue".
In 2014, Lori joined the cast of the critically acclaimed Netflix series "Orange Is the New Black" for its second season. The series follows the story of Piper Chapman, played by Taylor Schilling, a woman who is sentenced to 15 months in prison for a crime she committed 10 years earlier. It ran for seven seasons, and was widely acclaimed for its portrayal of diverse characters and its exploration of social issues such as racism, sexuality, and mental health.
In the series, Lori played the role of Lolly Whitehill, a quirky and unstable inmate with a complicated past. Her performance in the series was widely praised, and she continued to portray Lolly as a recurring character until the show's final season in 2019.
In 2021, she played a supporting role in the HBO apocalyptic drama mini-series "Station Eleven", created by Patrick Somerville, and which starred Mackenzie Davis, Himesh Patel and Matilda Lawler.
Awards and Nominations
Over the years, Lori has received several award nominations for her work in both as an actress and as a filmmaker. In 2004, she was nominated for a Prism Award for her guest performance in an episode of "NYPD Blue". Four years later, her film "The Poker House" was nominated for the Filmmaker Award at Los Angeles Film Festival.
For her role as Lolly Whitehill in "Orange Is the New Black", Lori was part of the cast that won a Screen Actors Guild Award for Outstanding Performance by an Ensemble in a Comedy Series in 2016, and again in 2017.
Personal Life
Despite her fame and success, Lori has always been private about her personal life. Throughout her career, she's successfully managed to keep her personal life separate from her professional endeavors, but then, Lori has never been married and doesn't have children.
She is known for her dedication to animal rights and environmental causes, and has been a long-time vegetarian.
Lori's creative talents extend beyond acting, as she's also an accomplished painter and writer, who's exhibited her artwork in galleries.
Net Worth
As of May 2023, Lori Petty's net worth is estimated to be around $3 million. Her wealth primarily comes from her successful acting career, spanning over three decades in both film and television.