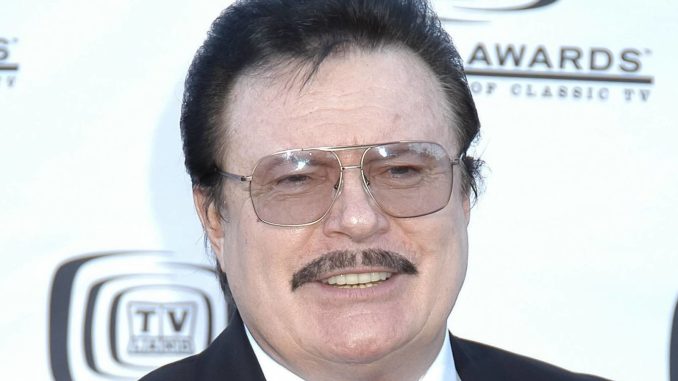 Who is Max Baer Jr?
Maximillian Adelbert 'Max' Baer Jr. was born on 4 December 1937 ,in Oakland, California, USA. He's an actor, producer, director and businessman perhaps still known best for playing the character Jethro Bodine in the classic TV series, "The Beverly Hillbillies". Max retired from acting 20 years after the show ended, and has since been involved in several business ventures, mainly in the hospitality and gambling industry.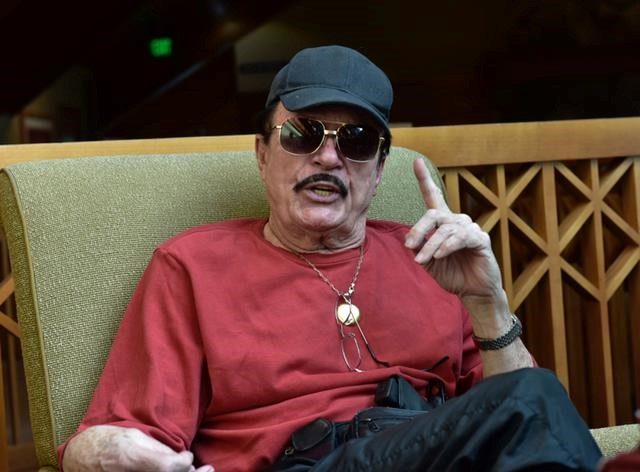 Family and Early Life
Max was born to Max Baer Sr. and Mary Ellen Sullivan. His father was a famous professional boxer and heavyweight champion, while his mother, Mary Ellen, was a homemaker. Max has one sibling, a sister named Maude Baer.
Max attended Christian Brothers High School, where he excelled in various sports, including football and track.
After matriculating high school in 1955, Max enrolled at Santa Clara University, where he studied Business Administration and Philosophy. He showed a keen interest in the world of business, and developed skills that would later serve him well in his various entrepreneurial endeavors.
Acting Career
Max began his acting career in the early 1960s, with guest appearances in various TV shows, including "Surfside 6", "Maverick," and "77 Sunset Strip". However, it was his role as Jethro Bodine in the 1962 hit TV comedy series "The Beverly Hillbillies" that catapulted him to fame. The show follows the Clampetts, a poor family from the Ozarks who strike it rich when they discover oil on their land. They then move to Beverly Hills, California, where they encounter various cultural differences and comedic situations.
The main characters of the show include Jed Clampett, the patriarch of the family played by Buddy Ebsen; Granny, Jed's mother-in-law, who is played by Irene Ryan; Elly May, Jed's daughter, who is played by Donna Douglas; and Jethro Bodine, Jed's nephew, who is played by Max Baer Jr.
Happy birthday Max Baer Jr. The actor, who played the the rather dim Jethro Bodine on "The Beverly Hillbillies" and…

Posted by Classic Hollywood | Los Angeles Times on Sunday, December 4, 2016
The show was immensely popular during its nine-year run, and is considered to be one of the most successful sitcoms of all time. It was also notable for its catchy theme song, "The Ballad of Jed Clampett", written and performed by bluegrass musicians Lester Flatt and Earl Scruggs.
Max appeared in all 274 episodes, solidifying his status as a television icon. "The Beverly Hillbillies" was praised for its humor, characters, and portrayal of the clash between rural and urban cultures. It's remained a popular show in reruns, and has had several spin-offs and adaptations over the years, including a 1993 feature film adaptation.
Despite his success with "The Beverly Hillbillies", Max found it challenging to break free from being typecast as Jethro, and struggled to find diverse roles to showcase his acting range. Nevertheless, he continued working in the entertainment industry, taking up roles in TV movies and low-budget films. Some of his notable post-Hillbillies roles include appearances in the comedy series "Love, American Style" (1972) and the action drama film "Macon County Line" (1974).
In the 1980s, Max's acting career slowed down his, making only a few appearances in TV movies "The Asphalt Cowboy" (1980) and "The Circle Family" (1982), along with his appearance in two episodes of the crime series "Matt Houston" (1984). Max also guest starred in "Murder, She Wrote" in 1989 and '91. He's since retired from acting to focus on his other ventures.
Max's interest in the entertainment industry extended beyond acting, as he also briefly ventured into directing, writing, and producing several projects. He made his directing debut with the 1975 romantic drama film "The Wild McCullochs", which he also wrote and produced. In the following year, he directed the coming-of-age drama "Ode to Billy Joe", which starred Robby Benson and Glynnis O'Connor. Max's last stint as a director was his 1979 comedy film "Hometown USA", centered on three teenagers (played by David Wilson, Gary Springer, and Brian Kerwin) navigating their lives in the 1950s.
Business Ventures
Max's passion for business led him to venture into various enterprises after retiring from acting. In the 1980s he became involved in real estate, purchasing several properties and developing them into profitable ventures.
In 1985, Max became interested in the gambling industry which was booming at the time. Inspired by his experience visiting the "Ponderosa Ranch" in Incline Valley, Nevada (which was used for filming the outdoor scenes of the popular western TV series "Bonanza"), he came up with the idea of opening a casino and hotel inspired by "The Beverly Hillbillies" and using his Jethro Bodine image as a marketing opportunity. Max finally obtained the sub-licensing rights for the series in 1991, at an estimated cost of $1 million. While his dream of building a casino and hotel fell through, he did cash in on the opportunity. In 1999, his company built 65 slot machines inspired by "Beverly Hillbillies", which were distributed to 10 casinos in Las Vegas, Nevada.
In 2003, he tried to start his dream project once again, and purchased a former Walmart lot in nearby Carson City. However, due to building code conflicts, he wasn't able to build his casino in this location either, and Max ended up selling the property in 2007 and subsequently purchasing another parcel located in neighboring Douglas County. His plans for the project were very ambitious; Max planned to build a 40,000-square-foot (3,700 m2) casino which would have over 800 slot machines, 16 tables, and various food stands. In addition, the complex was supposed to feature a movie theatre, a showroom, and a five-story hotel.
The development of the casino was suspended in 2012 due to ongoing litigation involving Max and Douglas County local government. Given the legal issues, Max's age, and the declining popularity of "Hilbillies", it seems unlikely that the project will ever be finished.
Actor Max Baer Jr., 'Jethro' on 'Beverly Hillbillies' sues @CBS over restaurant chain deal: http://t.co/1wZmKx1AfU pic.twitter.com/Wlg24K5jUw

— Yahoo (@Yahoo) December 11, 2014
Marriage with Joanne Kathleen Hill
Max married his first wife, Joanne Kathleen Hill in 1966, amidst the height of "The Beverly Hillbillies" fame. The couple enjoyed their life away from the public eye, and were never involved in any controversies regarding their marriage.
The couple divorced in 1971 but remained on amicable terms. Tragically, Joanne was diagnosed with cancer in the early 1980s. Throughout her battle with the disease, Max remained by her side, providing unwavering support. Joanne passed away in 1986. The couple didn't have any children and Max hasn't remarried.
In 2008, Max was hit with another tragedy. His then-girlfriend, the "Penthouse" model Chere Rhodes, committed suicide at their home in Lake Tahoe, California. Chere, 40 years Max's junior left a suicide note in which she apparently mentioned having 'relationship problems'.
Where is He Now?
In honor of Joanne, Max has dedicated himself to giving back to the community and supporting cancer research. He's been involved with various charitable organizations, using his platform and resources to raise awareness, and contribute to the fight against cancer.
Following the death of his co-star Donna Douglas in 2015, Max remains the only surviving regular cast member of "The Beverly Hillbillies".
Max resides in his home in Lake Tahoe, Nevada. As of May 2023, his net worth has been estimated at more than $50 million.