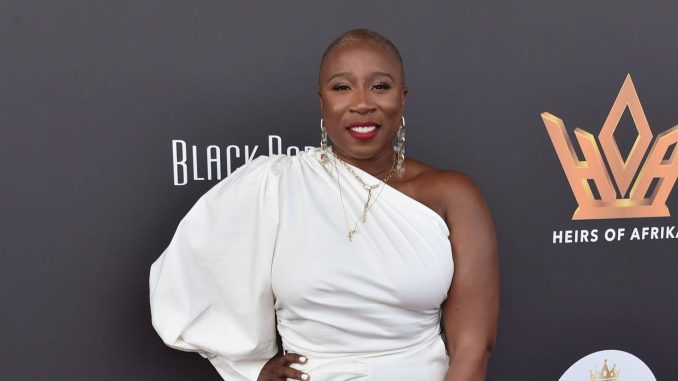 Who is Aisha Hinds?
An actress with over 65 acting credits to her name, Aisha Hinds rose to prominence as Mona Gomez in the 2005 series "Invasion", and is today perhaps known best for her role as Henrietta 'Hen' Wilson in the crime drama series "9-1-1", also starring Angela Bassett and Peter Krause. Aisha's character is a firefighter paramedic at Station 118, known for her calm and cool demeanor and big heart. This character is a fan favorite, so it's not unexpected that people are curious about the woman that plays it.
Let us tell you about Aisha's incredible journey from shy tap dancer to actor with the bravery and talent to play roles that many others have turned down.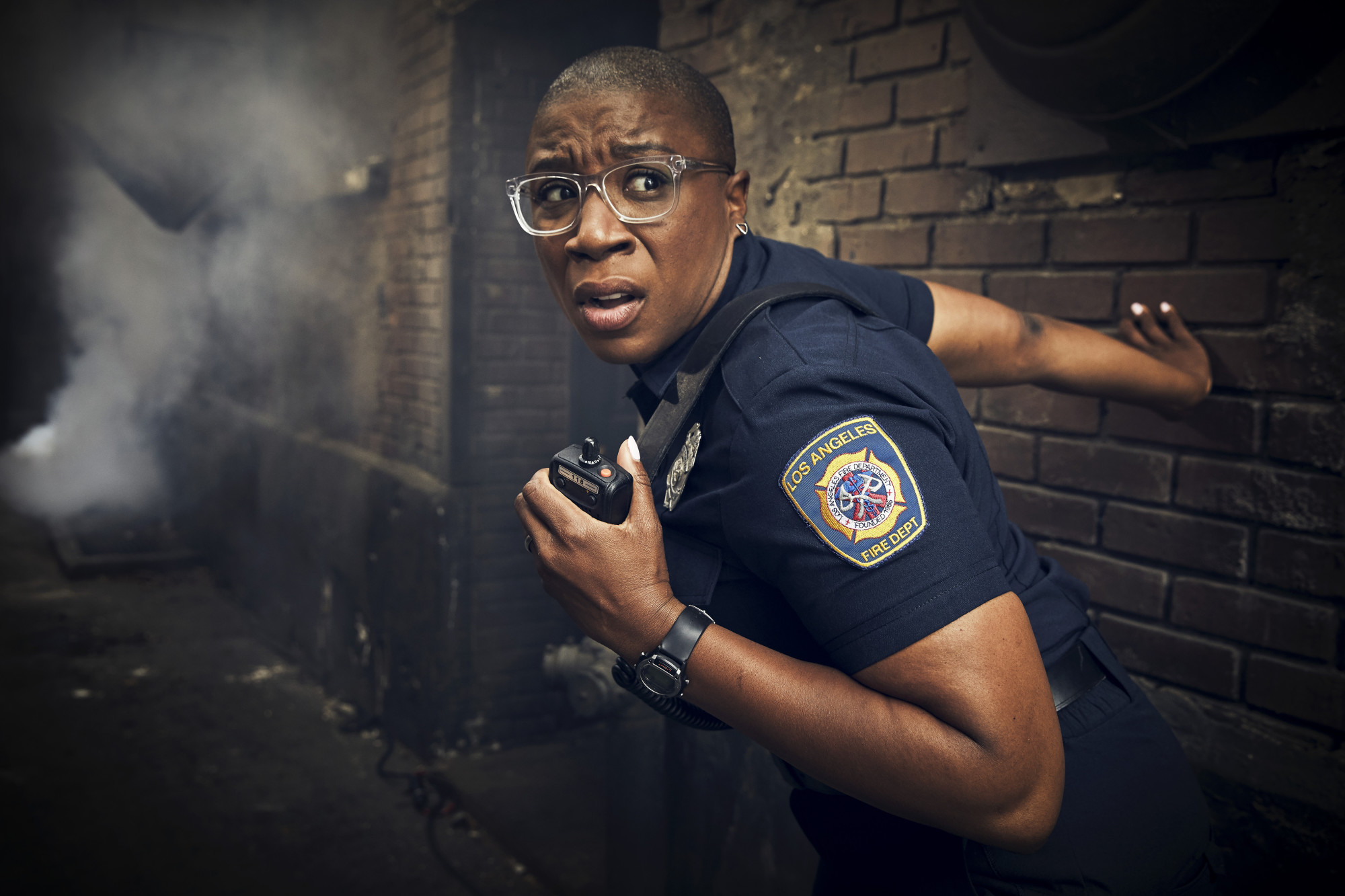 Early life, family, and education
Born Aisha Jamila Hinds under the zodiac sign of Scorpio on 13 November 1975, in Brooklyn, New York City USA, she holds American nationality and comes from a family of African-American and Grenadian descent. Nothing is known about her parents, as she respects their privacy. She also hasn't spoken about her siblings, although many believe that she has a brother.
When it comes to her educational background, she attended a local high school, and while there practiced tap and modern dance. Her dance instructor recognized her talent and recommended that her parents enroll Aisha in New York's High School of Performing Arts, which they did. There, Aisha had formal acting training, and upon matriculating in 1993, she enrolled at the University of Miami, from which she graduated with a BA degree in 1997.
Upon graduating, Aisha had a plan to work by night so she could spend days auditioning, however, unfortunately her father get sick so she returned home to Brooklyn.
Roles in series
Aisha eventually made her acting debut as Carla Howell in an episode of the series "NYPD Blue" in 2003, and later that year she was seen in five episodes of the series "Blue's Clues". In 2004, she landed the role of Annie Price in the crime drama "The Shield", which had 61 award nominations and won 15, including one Primetime Emmy.
In the following years, Aisha mostly guest-starred in an episode of various popular series, such as "Crossing Jordan" (2004) and "Medium" (2005), among others. From 2005 through 2006, she was seen as Mona Gomez in "Invasion", which was her breakthrough role, appearing in 15 episodes of this mystery horror-drama, which followed the story of a park ranger and his family and their fight with strange occurrences after a hurricane. The show had eight award nominations, and the audience rated it 7.5/10.
Aisha followed with guest roles in "Stargate SG-1" (2007), "Bones" (2008), and "Law & Order: Special Victims Unit", among others, before she was cast to play Miss Jeanette in "True Blood" (2008-2010). Although she was seen in less than 10 episodes, Aisha left her mark on the show. Concurrently, she was seen as Isabel Walsh in "Hawthorne" (2009-2010).
From 2010 through 2011, Aisha portrayed Lieutenant Maureen Mason in the crime drama "Detroit 1-8-7", also starring James McDaniel and Michael Imperioli. The show followed the everyday trial and tribulations of a homicide unit of Detroit's Police Department and was nominated for the People's Choice Award – Favorite New TV Drama.
Two years later, Aisha was seen as Detective Roslyn Sakelik in "Cult", a mystery horror about the investigation of a series of mysterious deaths and disappearances surrounding a show within a show, which although having no nominations, was well-rated by the audience.
From 2013 through 2015, Aisha played Carolyn Hill in the series "Under the Dome", which won the Critics' Choice Television Award for Most Exciting New Series.
In 2017, Aisha was cast to play Harriet Tubman in "Underground", – in one of her interviews, Aisha said that she wasn't sure that she could play this role. As she put it, she waited three hours outside the venue gathering up the courage to audition. Harriet Tubman was the woman who risked her life to guide 70 enslaved people to freedom through the Underground Railroad.  For her performance in the series, Aisha was nominated for the Black Reel Award for Outstanding Supporting Actress, Drama Series.
Later that year, Aisha was seen as Pastor Janae James in "Shots Fired", which brought her another Black Reel Award nomination, now for Outstanding Supporting Actress, TV Movie/Limited Series.
Aisha followed with her role as Voletta Wallace in the 2018 TV mini-series "Unsolved: The Murders of Tupac and the Notorious B. I. G." Next, she was cast to play Henrietta Wilson in "9-1-1", appearing in 96 episodes from 2018 through 2023; currently, Aisha's fans can enjoy watching her in the sixth season of this show.
Roles in movies
Aisha made her first movie appearance as Anna in the 2005 drama "Assault on Precinct 13". Later that year, she had a support role as a Woman Shopper in "Neo Ned", followed by her role as Paula in the TV movie "Hate".
Two years later, Aisha was seen as Nancy Hart in "Mr. Brooks", a crime drama starring Kevin Costner, Demi Moore and William Hurt. Aisha was next cast to play Fran in the 2009 comedy "Madea Goes to Jail", written, directed by and starring Tyler Perry, which won the Broadcast Music Inc. (BMI) Film & TV Award.
Also in 2009, Aisha portrayed Professor Capello in the drama "Lost Dream", followed by her role as Doctor Kelly in "Within". In the following year, Aisha co-starred in "Unstoppable" and "The Next Three Days". In 2013, Aisha was seen as a Navigation Officer Darwin in "Star Trek Into Darkness", which had 59 award nominations, including the Oscar nomination for Best Achievement in Visual Effects, and won seven.
Aisha played Arlene Carter in the 2014 TV movie "Gun Hill", about a pair of twins who take opposite sides of the law. One night, one of the twins is murdered and his brother takes his identity. For her performance in the movie, Aisha was nominated for the Black Reel Award- Outstanding Supporting Actress, TV Movie or Mini-Series.
Later that year, Aisha returned to the big screen and was seen in "If I Stay" and "Beyond the Lights".
Most recently, she was cast as Colonel Diane Foster in the 2019 movie "Godzilla: King of the Monsters", also starring Kyle Chandler, Millie Bobby Brown and Vera Farmiga, which received numerous award nominations and accolades, winning the Fright Meter Award for Best Special Effects, among others.
Aisha has recently finished the filming of her newest project, entitled "The Perfect Find", which is currently in development.
Activist and trailblazer
Aisha was just 16 years old when she was walking home from school and couldn't imagine what would happen to her – only a few feet from her front door when she was shot; Aisha fell to the ground and realized she was hurt when she tried to get up. Her life was saved, but she lost one of her kidneys.
As someone who has survived a shooting, Aisha believes in justice and is today an ambassador of The Innocence Project, the goal of which is to stand up for persons wrongly accused and imprisoned.
Another thing about Aisha is her signature look – she decided to cut her hair since she couldn't afford to maintain it, however, she saw herself in a different light upon going bald. She took a risk and went on a path that none of her fellow actresses would go. As a true trailblazer, she paved the way for other women to accept themselves.
Love life and husband
Aisha was in a long-term relationship with Nigel Walker, also known as Silky Valente, an event host and entrepreneur. The two married on 21 May 2022, and the wedding ceremony was held in the Isle of Spice, Grenada. Some of the guests were celebrities Alano Miller, DeWanda Wise, Kellee Stewart and Yvonne Orji, just to name a few.
How rich is Aisha Hinds?
This 47-year-old actress struggled to achieve the fame she has now. During her more than 20-year-long career, she's  been seen starring in several hit series, mostly playing detectives – critics said that she could be the female James Bond. According to sources, as of May 2023, Aisha has a net worth estimated at over $3 million.