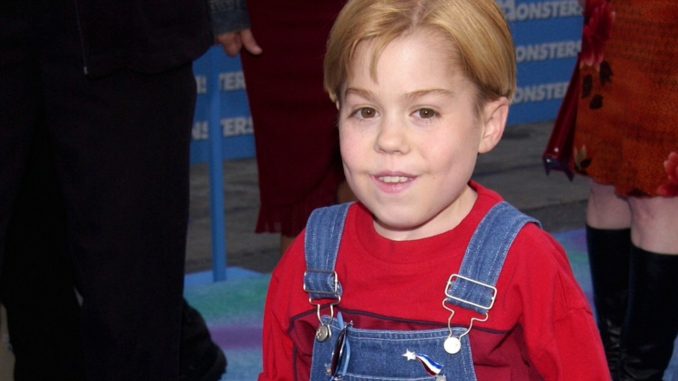 Who was Josh Ryan Evans?
Despite the fact he was the smallest Hollywood actor, Josh Ryan Evans proved that his statement 'It's not the size (that matters), it's how you use it' was more than accurate when it comes to his life and career. Having less than 10 acting credits to his name, he still managed to leave an indelible mark in the entertainment industry. Perhaps still known best for his role as Timmy Lenox in the series "Passions", this actor also had some major movie roles, such as in the Oscar-awarded "How the Grinch Stole Christmas".
Let us tell you more about the life and career of this young actor, and what happened to him.
Did you know that #ChildStar, Josh Ryan Evans, was diagnosed with #Achondroplasia and a congenital #HeartCondition at birth?

Explore his on-screen life to see what he accomplished during his 20 years

He acted in many movies & TV Series that you know! https://t.co/TWcU7kbikS pic.twitter.com/mEWms3AG76

— MCDS-Therapy (@MCDS_Therapy) September 2, 2020
Early life, family, and education
Born Joshua Ryan Evans under the zodiac sign of Capricorn on 10 January 1982, in Hayward, California USA, he held American nationality. From the day of his birth, his parents, Cheryl and Chuck, knew that he was special – Josh was born with a form of dwarfism, achondroplasia. Spending most of his childhood in hospital due to multiple surgical operations, Josh watched movies and television, and began dreaming of an acting career.
As a teenager, he produced his own business card, and hired an agent without telling his parents, which led to his first appearance, in a commercial for ice cream, a nationally run campaign for Dreyer's/Edy's Ice cream entitled "The Dancing Baby", which brought Josh more opportunities.
When it comes to his educational background, he attended a local high school, and upon matriculating in 2000, he didn't go to college but pursued his acting career.
Acting career
Josh had made his acting debut as Stevil in an episode of the series "Family Matters" in 1996. Two years later, he was seen as Oren Koolie, a child lawyer in two episodes of the comedy series "Ally McBeal", and in 1999, he was heard as a Third Grader in an episode of "Hey Arnold", and Josh also voiced the character of Being in "Poltergeist: The Legacy".
Josh was hired as a stunt for the 1999 movie "Baby Geniuses", starring Christopher Lloyd, Kim Cattrall, and Kathleen Turner – Josh played all the babies and did all the dancing. He made his next appearance as Tom Thumb in the TV movie "P.T. Barnum", a biographical drama about the great American promoter and showman, which was nominated for two Primetime Emmys.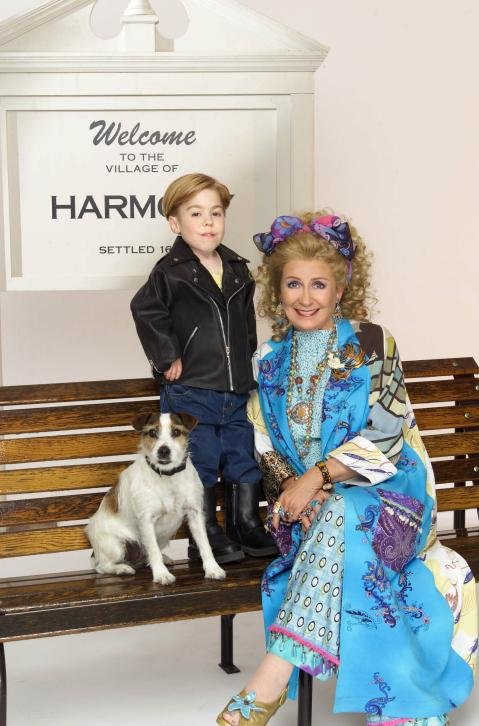 Also in 1999, Josh guest-starred as Adam in an episode of the series "7th Heaven" before he was cast to play his most notable role as Timmy in "Passions". Originally, Timmy was a doll created by Tabitha Lenox, a town witch, however, since he had a good heart and wanted to be a real boy, his wish was granted by the Little Angel Girl.
The series followed the story of the powerful, wealthy family the Cranes, who ruled the town from their mansion. Most of what the family does affects the working-class families Bennets, Russells, and Lopez-Fitzegeralds. However, Tabitha Lenox, who is thought to be crazy but is actually a witch, plays God with their lives. The show had 90 award nominations, and won 18.
Josh's co-stars were Lindsay Hartley, Galen Gering and McKenzie Westmore, among others – the show aired from 1999 until 2008, but Josh was seen in 314 episodes between 1999 and 2002, and for his performance, won the YoungStar Award for Best Young Actor/Performance in a Daytime TV Series, and two Soap Opera Digest Awards- Favorite Scene Stealer (2000) and Outstanding Male Scene Stealer (2001). He also received two Online Film & Television Association Awards for Best Supporting Actor in a Daytime Serial, in 2001 and '02.
Josh was nominated for the Young Artist Award for Best Performance in a Soap Opera – Young Actor in 2000, while the following year, he was nominated for the Daytime Emmy for Outstanding Younger Actor in a Drama Series.
Concurrently with his role in "Passions", Josh was cast to play an 8-Year-Old Grinch in the fantasy comedy "How the Grinch Stole Christmas"; narrated by Anthony Hopkins, it also starring Jim Carrey, Taylor Momsen and pet dog Kelley. Based on the novel of the same title by Dr. Seuss, the movie followed the story of a revenge-seeking Grinch and his plan to ruin Christmas for all citizens of Whoville.
As mentioned, the movie won the Oscar (Best Make-Up), and had another 37 award nominations, winning 18.
How did Josh Ryan Evans die?
Timmy, the character Josh played in "Passions", died in an episode that aired on 5 August 2002. The makers intended for the character to transform into an angel and remain in the show, however, Josh's fans received devastating news on the same day in the real world.
Josh died at a San Diego hospital, in California, during a medical procedure related to his congenital heart condition. He was cremated, and his ashes interred in a columbarium (niche) in Hollywood Hills, at Forest Lawn Memorial Park. He was just 20 years old.
His mother stated after his death that, while he didn't live long, his life was filled with tremendous aspirations, many of which he realized. Josh used to remark that the only dream that can't come true is the one that no one dares to dream. His mother added that perhaps we should all be as wise as 'the little guy with big dreams'.
Being born with a rare kind of dwarfism that gave him the appearance and voice of a young toddler, Josh was a little guy, standing only 3ft 2ins (97cm) tall, with blonde hair and dark brown eyes, and many adored him for his cheerfulness. Josh stated in one of his interviews that his size is an advantage for him, since roles were written for him that they wouldn't have written if he was another 18-year-old actor of regular size for his age.
Net worth
Josh clearly left his mark in the entertainment industry during his brief acting career and, sadly, brief life. If you've ever wondered how wealthy this young actor was, according to sources, at the time of his death, Josh had a net worth of more than $500,000.