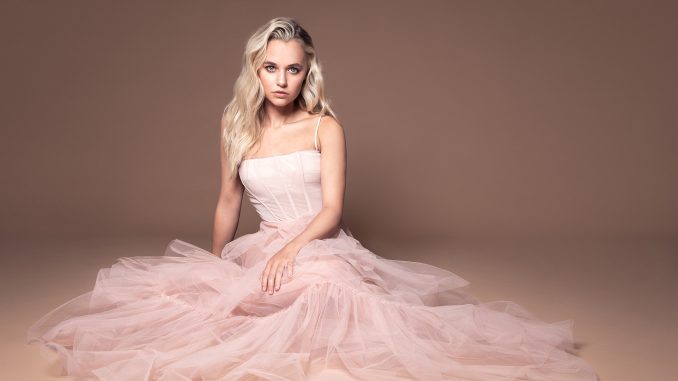 Who is Madison Iseman?
American actress and former YouTuber Madison Iseman, was born in Myrtle Beach, South Carolina USA, on 14 February 1997, making Aquarius her zodiac sign. She's had roles in nearly 50 movies and TV series, and is probably known best for playing Young Bethany in the 2017 action adventure comedy movie "Jumanji: Welcome to the Jungle", which starred Kevin Hart, Karen Gillan and Dwayne Johnson, and was directed by Jake Kasdan. The film follows four teenagers who've been magically teleported into a video game – it won five of its 20 award nominations.
Madison's today highly active in the film industry, and is currently shooting for the upcoming movie "Witchboard".
Education and early life
Madison and her brother Jonathan were raised in Myrtle Beach by their father John Iseman who's a dentist, and mother Susan who's a housewife; not many other details have been disclosed about her family, because she respects their privacy.
Madison grew up being interested in both acting and singing, and in her early teenage years also became passionate about sports, often playing soccer and tennis with her peers at a local elementary school. She initially wanted to become a YouTuber, and launched her YouTube channel on 26 November 2012, uploading four videos onto it in the following a couple of years, prior to deciding to quit the network and focus on her acting career. All of Madison's four videos feature her singing and playing the guitar, and the channel's today subscribed to by nearly 25,000 people.
She studied at an online high school, as she wanted to focus on her acting career; Madison passed her GED tests in 2015, and then didn't attend college.
Roles in movies
Madison's debut film role was playing Charity in the 2013 family drama "Second Chances", and the same year saw her appear in the short musical "She Will Be Free" and the short horror mystery "Ticket to the Haunted Mansion".
In 2015, she portrayed the lead character Veronica in the crime thriller "Despair Sessions", which also starred Ricard Tyson and Mindy Robinson, and was written and directed by Cagan Kayi. It follows a father who's trying to catch and kill his son's murderer, and the film won a 2015 Independent Filmmakers Showcase Film Festival Jury Award for Best Director. A couple of Madison's following roles were in the family comedy "The Better Half", the adventure fantasy comedy "Tales of Halloween", and the adventure family fantasy "Ghost Squad", all released in 2015.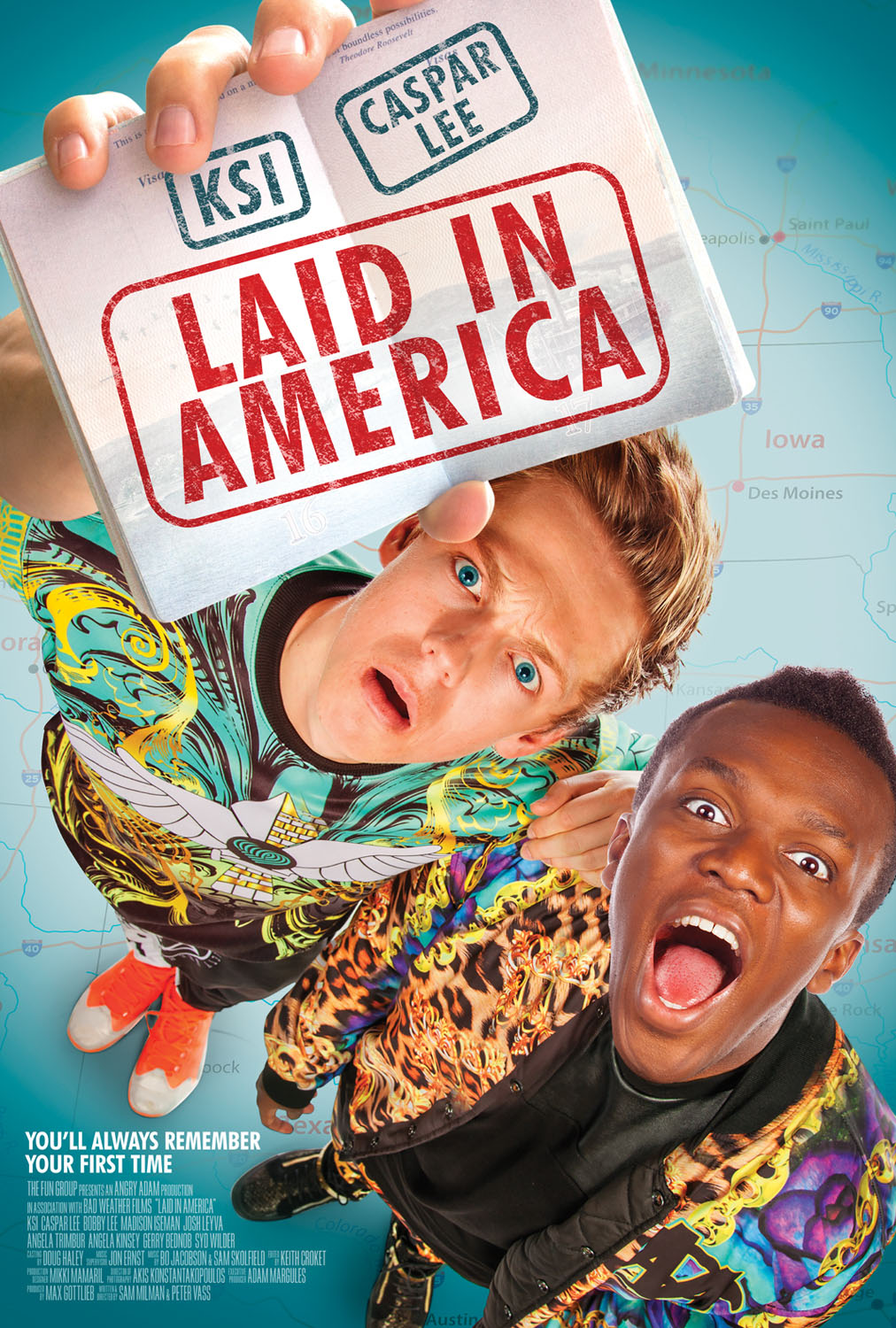 The year 2016 saw her play Kaylee in the comedy "Laid in America", which starred Bobby Lee, Caspar Lee and KSI, and was written and directed by Sam Milman and Peter Vass; it follows two exchange students who've been kidnapped during their last night in the US.
Madison's also known for playing Mary Ellen in the 2019 mystery horror thriller "Annabelle Comes Home", which starred Patrick Wilson and Vera Farmiga, and was written and directed by Gary Dauberman. It follows a babysitter and her friend who've inadvertently awoken an evil spirit trapped in a doll – the film was nominated for two awards.
Madison's three most recent film roles have been in the 2020 musical horror "Nocturne", the 2021 horror thriller "Fear of Rain" and the 2023 action adventure "Knights of the Zodiac".
Roles in TV series
Madison's debut TV series role was playing Sam in the 2014 episode "Marco Polo" of the romantic comedy "Modern Family", and the year 2015 saw her appear in an episode or two of the action family comedy "Henry Danger", the family comedy "Kirby Buckets", and the drama "The Social Experiment".
In 2016, she played Becky Cosgrove in three episodes of the popular comedy "Those Who Can't", which starred Adam Cayton-Holland and Maria Thayer, and was created by Ben Roy and Andrew Orvedahl. It follows the lives of several teachers, the series aired from 2016 through 2019, and was nominated for a California on Location Award for Location Professional of the Year – Half Hour Television.
Billy Ray Cyrus and Madison Iseman, Still The King

Posted by Billy Ray Cyrus Fan Club Original on Thursday, September 27, 2018
In 2016 and 2017, Madison played Charlotte in all 26 episodes of the comedy "Still the King", which starred and was created by Billy Ray Cyrus; it follows a successful Elvis impersonator who had previously been a famous country singer.
Madison's three most recent TV series roles have been in the 2017 episode "Like-Like Status" of the comedy "The Text Committee", eight episodes of the 2021 horror mystery "I Know What You Did Last Summer", and the 2022 episode "Necro" of the mystery "American Horror Stories".
Other credits
Some of Madison's most recent talk-show appearances have been in "Made in Hollywood", "Steve Varley Show" and "In Creative Company".
Love life and relationships
Even though Madison can rarely be heard speaking about her love life in public, it's still widely known that the popular actress is today in a long-term relationship. She and American singer-songwriter and actor Spencer Sutherland have been together since 2015, and have uploaded many pictures which feature them together onto their Instagram accounts; Spencer's probably known best for his 2017 single "Selfish", as well as for appearing in the 2021 supernatural comedy movie "Afterlife of the Party".
Madison hasn't spoken about other boys whom she's maybe dated; she's in a long-term relationship with Spencer Sutherland as of June 2023, hasn't married and doesn't have children.
Interesting facts and hobbies
Madison's an Instagram star, as over 800,000 people are following her on the network today, and she's posted nearly 350 pictures and videos, most of her content shows her during her everyday life, whether she's attending red carpet events, showing off her new clothes or shooting for her movies and TV series.
She's a philanthropist, and in 2012 spent two weeks on a mission to Kenya; she was active with the First United Methodist Church in 2013.
Madison's a huge cat-lover, and her pet cat can be seen featured in some of her Instagram pictures.
She occasionally works out at the gym and follows a strict diet; Madison's also passionate about sports, and is an avid skier.
One of her favorite actresses is Amanda Seyfried, while some of her favorite movies include "Gone", "While We're Young" and "Mank".
Height, eyes and wealth
Madison's age is 26. She has blonde hair and blue eyes, is 5ft 2ins (1.57m) tall and weighs around 110lbs (51kgs).
Madison's net worth's been estimated at over $1 million, as of June 2023.