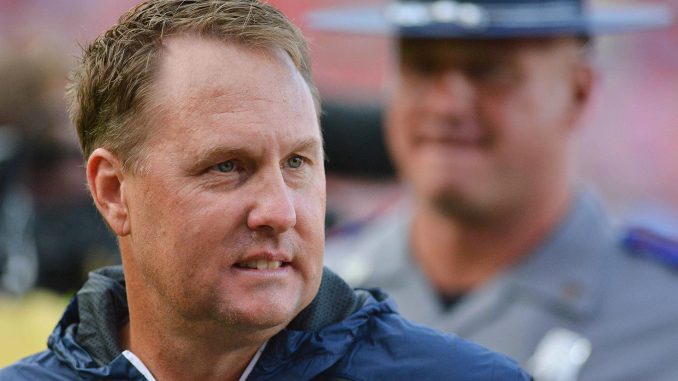 Who is Hugh Freeze?
American Football coach Danny Hugh Freeze Jr. was born in Oxford, Mississippi USA, on 27 September 1969, making Libra his zodiac sign. He's currently the head coach of Auburn University's Tigers, while he had previously coached at Liberty University, the University of Mississippi and Arkansas State University; Hugh's perhaps known best for having coached the University of Mississippi's Ole Miss Rebels from 2012 through 2016, when he resigned after it was discovered that he had called escort services a number of times with a university cellphone.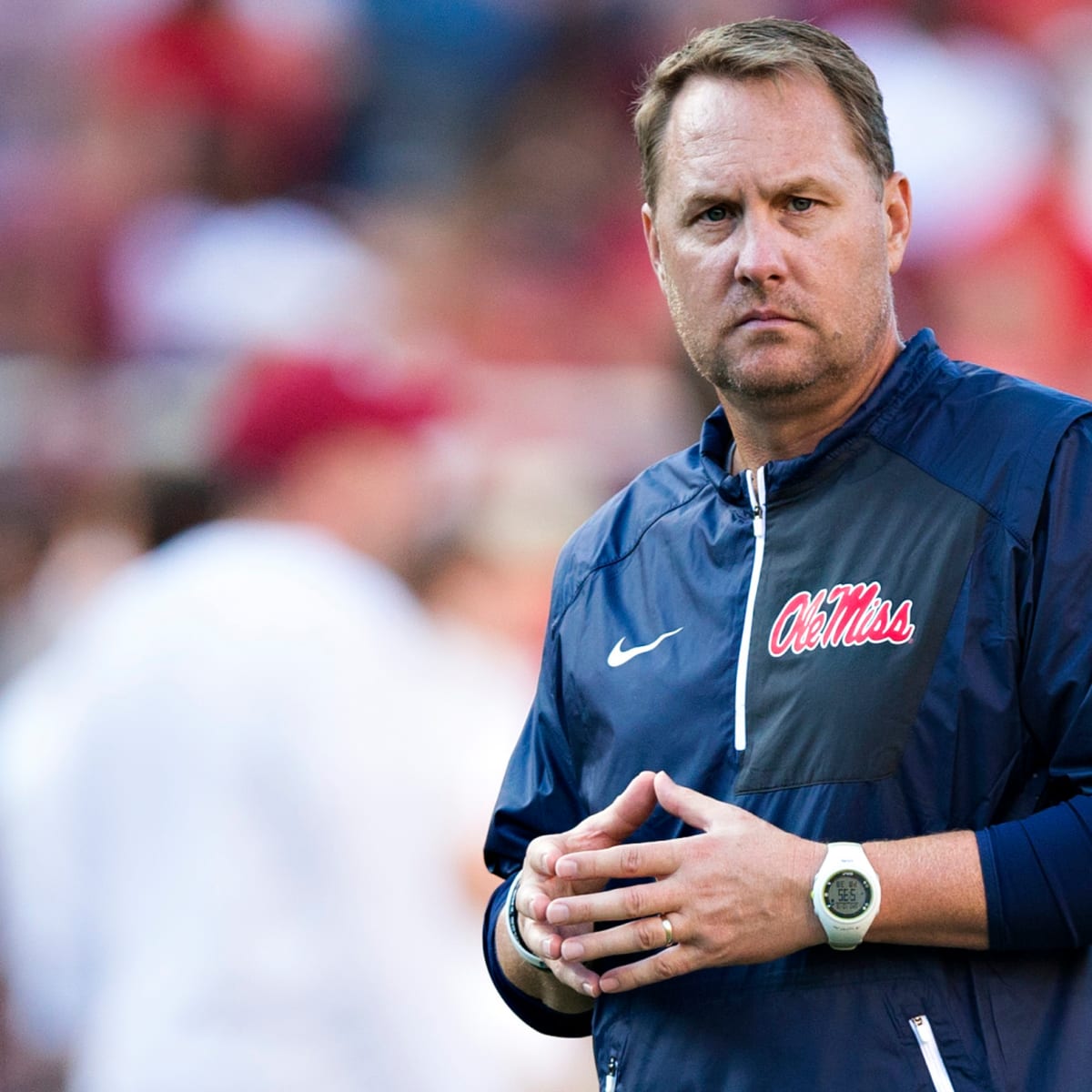 Education and early life
Hugh and his brother Carey Freeze were raised in Oxford by their mother Rita and father Danny Freeze; Hugh hasn't shared many details about his parents and brother, because he respects their privacy.
He became interested in both football and baseball while attending Senatobia High School, excelling in the latter; he matriculated in 1988 and then enrolled at Northwest Mississippi Community College, at which he continued to play baseball for their Rangers. In 1990, Hugh was named a National Junior College Athletic Association (NJCAA) Academic All-American.
He then transferred to the University of Southern Mississippi, but was cut from their baseball team; Hugh graduated with a Bachelor of Science degree in mathematics in 1992, minoring in sports administration and coaching.
Hugh became the football offensive coach at Briarcrest Christian School in Memphis, Tennessee in 1992, and in the following year became the dean of students; he became the head coach in 1995, and his team were the regional champions from 1995 through 1998, as well as in 2001 and 2002, while they then reached the state championship in both 2002 and 2004.
During his time at Briarcrest, Hugh was named Coach of the Year six times by the Associated Press and five times by Region 8-AA; he was written about in the biographical book "The Blind Side", and depicted in the eponymous 2009 biographical sports movie based on the book. Hugh also coached the girls' basketball team from 1992 through 2004, winning 305 of their 368 games, and reaching seven championship games in a row, winning four.
He was hired as an assistant athletic director at the University of Mississippi in 2005, and was in the following year promoted to football recruiting co-ordinator and tight ends coach; he became the interim head coach after former head coach Ed Orgeron parted ways with the university, and was eventually replaced by new head coach Houston Nutt.
Hugh became the head coach at Lambuth University in January 2008; their team the Eagles competed in the National Association of Intercollegiate Athletics (NAIA), and Hugh led them to an 8-4 score during his first year, losing in the first round of the play-offs, the Eagles' first play-off appearance in five years, having won 12 of their 13 games in the 2009 season.
Hugh became the offensive co-ordinator at San Jose University in 2010, and after two months joined the Arkansas State as their offensive co-ordinator; the Arkansas Red Wolves had a rather poor 2010 season, winning only four of their 12 games, however, they still broke nine offense school records. Following the season's end, the Wolves' head coach Steve Roberts was fired and replaced by Hugh; during his one year there, Hugh led them to a 10-2 record and a Sun Belt Conference title.
He became the head coach at the University of Mississippi on 5 December 2011, having signed a four-year $1.5 million contract, while it was later reported that he was earning $4.7 million a year.
Hugh led the Ole Miss Rebels to a 6-6 record for his first season, and they won the Egg Bowl by defeating Mississippi State 41-24; they also won the BBVA Compass Bowl by defeating the University of Pittsburgh 38-17.
In 2014, the Fellowship of Christian Athletes presented Hugh with a Grant Teaff Coach of the Year Award, and the season saw the Rebels win nine of their 12 games, thus reaching the Peach Bowl, which the Rebels lost 3-42 to the Texas Christian University's Horned Frogs. They won 10 of their 12 games in the 2015 season, and also won the Sugar Bowl by defeating the Oklahoma State Cowboys 48-20.
The university was charged with recruiting violations by the National Collegiate Athletic Association (NCAA) in January 2016, and it was during the investigation that it was discovered that Hugh had used his university phone to call escort services; he was given a choice to either resign or be fired, and Hugh chose to resign.
He turned down the offer to become the offensive co-ordinator of the Arizona Hotshots competing in the Alliance of American Football in October 2018, and on 7 December 2018 became the head coach of the Liberty University's Flames; he led the Flames to a 7-5 record during his first season, and they then competed in the Cure Bowl, defeating the Georgia Southern Eagles 23-16. Hugh signed a new five-year contract with the Flames on 10 December 2019, and they finished their 2020 season with a 10-1 record, and won the Cure Bowl again, defeating the Coastal Carolina Chanticleers 37-34.
Since 29 November 2022, Hugh's been the head coach of the Auburn University's Tigers; he signed a six-year $6.5 million contract.
Love life and marriage
Hugh and his wife Jill prefer to keep their marriage away from media, and only a couple of details about it are known.
The two exchanged vows in a private ceremony at a Baptist Church on 25 July 1992, attended by only the closest of their friends and family members, then honeymooned in Gatlinburg, Tennessee; Jill's today mostly focused on running her and Hugh's The Freeze Foundation.
Hugh and Jill have three daughters together: Madison, Jordan and Ragan, who they're keeping them away from the media's attention, and thus their birthdates and the schools which they've attended haven't been revealed.
Hugh's yet to speak about the women whom he had dated prior to meeting Jill; he's married to Jill Freeze as of June 2023, and they have three daughters together.
Breaking News: @CoachHughFreeze, Jill Freeze, and @LibertyFootball will partner with Angel Armies, the non-profit created by @ChrisTomlin, to confront the foster care crisis in the United States.

Watch more: https://t.co/YJyJVQ9f0v
Read more: https://t.co/rDjNXbyeaa pic.twitter.com/yurwX8VtJK

— Liberty University (@LibertyU) September 23, 2019
Interesting facts and hobbies
Hugh is a born-again Christian, an often spoke at churches and conferences; after it was revealed that he had phoned escort services, he faced scrutiny as a high-profile evangelic Christian.
Hugh's been active on Twitter since March 2011, and has tweeted more than 15,000 times; he's today followed by close to 250,000 people, and mostly writes about football. Hugh has an Instagram account, as well; he's posted close to 300 pictures and videos onto this network, and is today followed by over 25,000 people.
He's passionate about travelling and has been to all of the US states, as well as to a number of European countries.
Hugh's an avid golfer.
One of his favorite actors is Tom Hanks, while some of his favorite movies include "A Man Called Otto", "Cast Away" and "The Green Mile".
Height, eyes and wealth
Hugh's age is 53. He has brown hair and eyes, is 5ft 11ins (1.8m) tall and weighs around 190lbs (85kgs).
Hugh's net worth's been estimated at over $12 million, as of June 2023.