Who is Stedman Graham?
American businessman, public speaker, author and educator Stedman Graham was born in Whitesboro, New Jersey USA, on 6 March 1951, making Pisces his zodiac sign. Stedman's probably only known to the general public for being the long-term partner of American talk-show host, author and actress Oprah Gail Winfrey.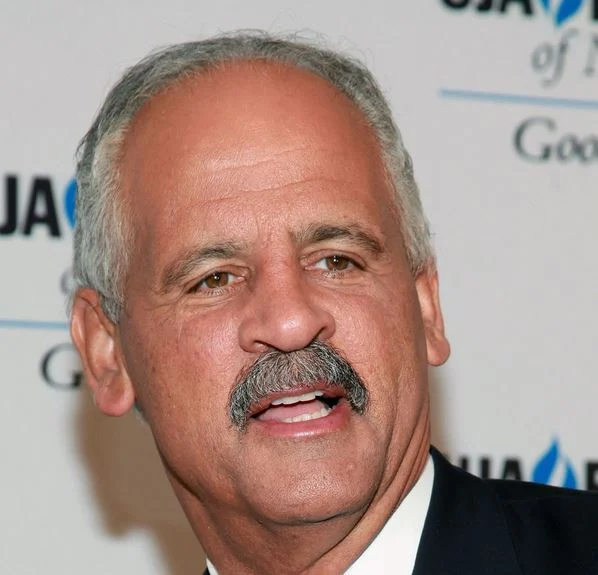 Education and early life
Stedman was raised in Whitesboro alongside his five siblings, by their father Stedman Graham Sr. and mother Mary Jacobs Graham; Stedman hasn't shared many other details about his family, as he respects their privacy.
He studied at a local high school in Whitesboro, and was into several activities during his four years there, including acting with the school's drama club and taking creative writing lessons.
Upon matriculating in 1970, Stedman enrolled at Hardin-Simmons University, from which he graduated with a Bachelor's degree in 1974; he was passionate about football during his time at Hardin-Simmons, and played for the university's team. Stedman continued his education at Ball State University, graduating with a Master's degree in 1979.
Stedman's career
Stedman then moved to High Point, North Carolina and launched a career in public relations; he found a job at B & C Associates on behalf of Black causes, and two of the most important people whom he represented included the late South-African anti-apartheid politician and activist Winnie Madikizela-Mandela, and American poet, author and civil rights activist Maya Angelou.
In 1985, Stedman founded the non-profit organization Athletes Against Drugs in Chicago, Illinois, since renamed to AAD; the organization's awarded over $1.5 million worth of scholarships, and has collaborated with a number of famous athletes who've educated children about substance abuse.
He launched the corporate and educational marketing company S. Graham & Associates in 1988, and then spent some time working at Full Sail University.
Stedman's been inducted into the Indiana Broadcasting Hall of Fame.
He's today focused on working at his two companies, as well as on writing books.
"Belief comes from knowing who you are."

Listen to the full podcast interview on The Action Catalyst:https://t.co/TLePM30A4b #IdentityLeadershipBook cc: @catalyst_action pic.twitter.com/dQ7wtcYWrk

— Stedman Graham (@OfficialStedman) May 9, 2019
Books
All of Stedman's 12 books are about business and self-help – he published his first "The Ultimate Guide to Sports Event Management and Marketing" in 1995.
His second book "A Nine Step Plan for Success" was published two years later, and his third "You Can Make It Happen Every Day" in 1998. The year 2002 saw Stedman publish his seventh book "Build Your Own Life Brand: A Powerful Strategy to Maximize Your Potential and Enhance Your Value for Ultimate Achievement", and following the publishing of his 11th book "Identity: Your Passport to Success" in 2012, he was hired to work at "The Huffington Post" as their columnist.
Most recently, in 2019, Stedman published his 12th book "Identity Leadership: To Lead Others You Mist First Lead Yourself".
He's been giving speeches all around the US for the past two decades, with most of these being about self-awareness and identity.
Love life and marriage
Stedman was married once before he met Oprah, but hasn't shared many details about his former wife Glenda Graham; the two exchanged vows in 1974, and she gave birth to their daughter Wendy Graham in the same year. Stedman and Glenda divorced in 1975, but remained equally involved in raising their daughter.
He began dating American news anchor Robin Robinson in 1982, and the two were in a relationship for three years; Stedman and Robin lived together, and it was widely believed that they would marry.
He and Oprah met in 1986, and eventually became engaged in November 1992, however, they agreed not to exchange vows.
Stedman's yet to speak about other women whom he's been with, he's in a (very) long-term relationship with Oprah Winfrey as of May 2023, and has a daughter with former wife Glenda Graham; in May 2015, Stedman became a grandfather as his daughter Wendy gave birth to her daughter Cadence.
Oprah Winfrey, Queen of the Universe, pulled back the curtain on what fans have wondered for decades: Why haven't she…

Posted by LittleThings on Friday, June 25, 2021
Oprah's relationships
During her high school years, Oprah was in 'an innocent courtship' with her sweetheart Anthony Otey; the two occasionally spoke about marrying, but Anthony's stated that he always knew that Oprah was 'destined for a greater life'. She broke up from him during her senior year.
Oprah then enrolled at Tennessee State University in 1971, and began dating William 'Bubba' Taylor, who was her first 'to die for love', but they broke up in June 1976 because Oprah moved to Baltimore for work, and William preferred to stay in Nashville.
She was in a relationship with American pianist and composer John Frank Tesh in the second half of the '70s, but they split apparently because of the pressure of being in an interracial relationship.
Oprah was then in a relationship with American reporter Lloyd Kramer, and after their break-up, she spent four years sleeping with a married man who didn't want to divorce his wife, and as Oprah explained, the more he rejected her, the more she wanted him. Her obsession with the man led her to contemplate suicide, as well as to gain weight and start using cocaine.
American non-celebrity Randolph Cook's stated that he and Oprah were together for a couple of months in 1985, and that they used drugs together, but Oprah's hasn't addressed this.
She dated the late American movie critic and film historian Roger Joseph Ebert in the second half of 1985, as well as Haitian moviemaker Reginald Chevalier; Oprah and Reginald split after she met Stedman.
Interesting facts and hobbies
Stedman's a huge lover of animals, and although he and Oprah don't have children together, they instead have three pet dogs.
He was passionate about sports while growing up and once played professional basketball in Europe; when he met his girlfriend Robin, he was working as a tennis instructor at the Denver Country Club.
On 4 May 2019, Stedman was presented with an honorary degree by Notre Dame de Namur University.
Close to 100,000 people are following Stedman on Instagram today, and he's posted 40 pictures and videos onto the network, most of which are motivational quotes. He's also active on Twitter, and has tweeted over 1,800 times since the launch of his account in November 2011; Stedman's followed by more than 20,000 people on this network.
He's passionate about travelling, and he and Oprah have visited many countries around the world; Stedman still mostly enjoys travelling around the USA.
He's a fan of American actor and director Morgan Freeman, and some of Stedman's favorite movies include "London Has Fallen", "Wanted", and "Million Dollar Baby".
Height, eyes and wealth
Stedman's age is 72. He has brown eyes and gray hair, is 6ft 6ins (1.98m) tall and weighs around 220lbs (100kgs).
Stedman's net worth's been estimated at over $10 million as of May 2023, and his partner Oprah's at more than $2.5 billion.