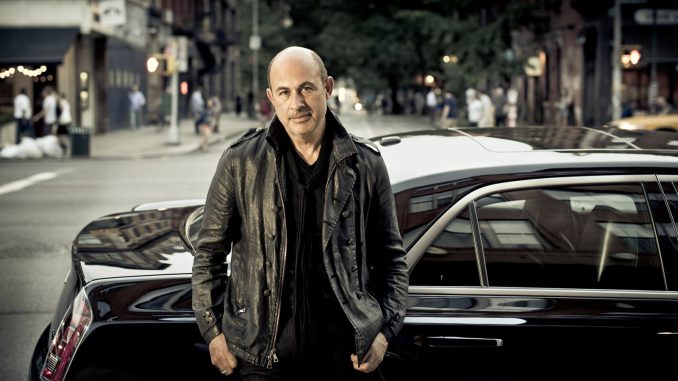 Who is John Varvatos?
American menswear designer John Varvatos was born in Detroit, Michigan USA, on 8 August 1954, making Leo his zodiac sign. He's known for a number of things, including launching the Polo Jeans Company in 1995, for having worked with fashion brands such as Ralph Lauren and Calvin Klein, and for hosting his own radio show.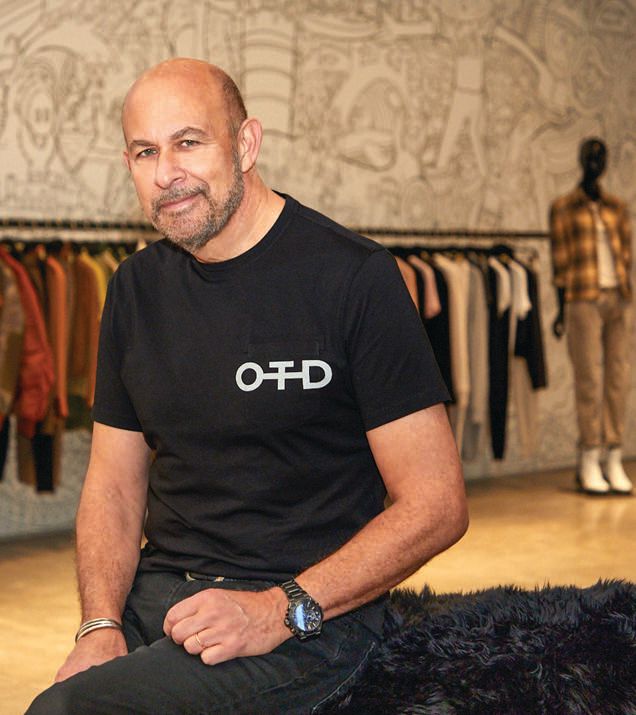 Education and early life
John was raised in Detroit by his parents who were originally from Kefalonia, Greece; he hasn't shared many details about his mother and father because he respects their privacy, but it's believed that they were both physical workers. Because John hasn't mentioned having siblings, most of his fans believe that he's an only child.
The family eventually moved to Allen Park, Michigan where John attended Allen Park High School; he was 16 when he found his first job, selling menswear at the store Hughes & Hatcher. Upon matriculating in 1972, John enrolled at Eastern Michigan University, eventually switching to the University of Michigan, from which he graduated with a Bachelor's degree in 1980.
John's career
John launched his career straight out of college by co-founding Fitzgerald's Men's Store.
He began working for the famous fashion company Polo Ralph Lauren in 1983, and after seven years there began working at Calvin Klein, where he was head of menswear design, and oversaw the launch of their cK brand. John was also the man behind boxer briefs, the hybrid between briefs and boxer shorts which are widely worn today; they became popular after famous American actor Mark Wahlberg appeared in commercials for them.
In 1995, John returned to Ralph Lauren and became the head of their menswear company, while he also launched the company Polo Jeans for them.
John Varvatos, Ringo Starr, Jimmy Page & Paul Weller at the John Varvatos London Store Opening Party

Posted by John Varvatos on Thursday, September 4, 2014
He founded his own company in 1999 and it's since been active, today selling fragrances, watches, eyewear, footwear, handbags and belts. He opened his freestanding boutique in September 2000, while the year 2009 saw him launch his monthly radio show "New York Nights… Direct From the Bowery", featuring interviews with various artists who had influenced his career.
He starred in the reality competition show "Fashion Star" in 2012, which searches for the next popular fashion brand. A limited edition of Chrysler 300 was released in his name in 2013, while the following year saw him launch John Varvatos Records, with the help from the label Lipman's Republic, and they eventually signed the popular county music band Zac Brown Band. John went on to explain in an interview that rock 'n' roll and country music were important for his interest in fashion, and that the ad campaigns for some of the brands that he'd worked for had featured bands and singers such as Green Day, Dave Matthews and Velvet Revolver.
In May 2020, John filed for Chapter 11 bankruptcy, but the year 2021 saw him launch the fashion brand OTD, which has closed its doors just recently, in 2023.
Most viewed YouTube videos
John launched his YouTube channel "John Varvatos" on 20 September 2006, but it's today subscribed to by only close to 6,000 people; John's still quite popular on the network, as videos featuring him and his work can be found uploaded onto other people's channels. We're going to cover three of the most watched YouTube videos featuring John and his work, as these have contributed to his popularity on the internet.
The #1 video "Top 10 Fragancias Para Conquistar Mujeres (Mi Lista Definitiva)" was uploaded by Andres Perfume Man on 6 October 2018, and has since been watched close to two million times; it features YouTuber Andres talking about his favorite 10 perfumes, which include John's fragrance.
New year, new fragrance. Artisan Blu is coming soon. #ArtisanBlu pic.twitter.com/p5mAnMKqUy

— John Varvatos (@johnvarvatos) January 12, 2016
His second most popular video "ЛУЧШИЕ МУЖСКИЕ АРОМАТЫ/САМЫЙ КОМПЛИМЕНТАРНЫЙ МУЖСКОЙ ПАРФЮМ" was uploaded by ФЕТИШИСТ on 15 June 2018, and has since been watched over 1.2 million times; it features the YouTuber reviewing various perfumes.
John's #3 video "Willie Nelson & Sons for John Varvatos Fall/Winter 2013" was uploaded onto his own channel John Varvatos on 9 July 2013, and has since been watched over 1.1 million times; it's the campaign video for his 2013 Fall/Winter collection.
Love life and relationships
John's highly secretive when it comes to speaking about his love life in public, and even though some of his fans believe that he's gay, mostly because of his choice of profession, it's still widely known that he's today a married man.
He and non-celebrity American Joyce Zybelberg exchanged vows in a small and private ceremony in 2005, attended by not more than 150 people; not many details have been disclosed about Joyce because she prefers to stay away from media, but it's believed that she's also involved in the fashion industry.
The two don't have children together, believed to be because they're both focused on their careers.
John's yet to mention other women whom he's perhaps dated, he's married to Joyce Zybelberg Varvatos as of May 2023, and doesn't have children.
Interesting facts and hobbies
John's active on various social media networks; close to 200,000 people are following him on Instagram today, while he's posted nearly 1,000 pictures and videos. He's been active on Twitter since March 2011 and has tweeted nearly 4,500 times – most of his tweets, as well as his Instagram content are related to fashion. John's also active on Facebook, and close to 600,000 people are following his self-titled page.
John's travelled to many countries around the world, both because he likes to travel and because it's a way of seeking inspiration for his clothes; his favorite city's Paris, France.
His favorite musician's Johnny Cash, and some of his favorite songs include "Ring of Fire", "Amen" and "Hurt".
John's favorite actor is Benedict Cumberbatch, and some of his favorite films include "The Imitation Game", "Doctor Strange" and "The Courier".
Height, eyes and wealth
John's age is 68. His eyes are brown and he's bald, he's 5ft 10ins (1.77m) tall, and weighs around 180lbs (82kgs).
John's net worth's been estimated at over $100 million, as of May 2023.