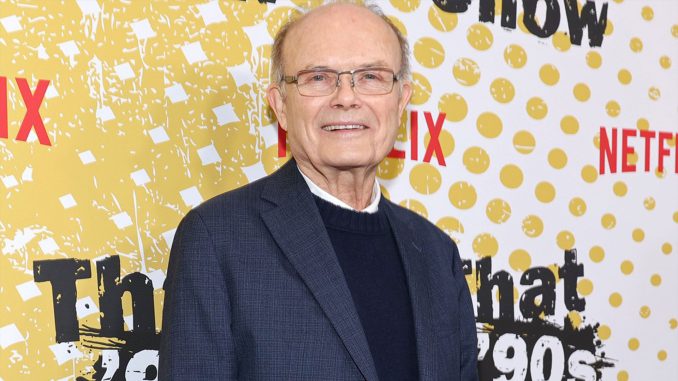 Who is Kurtwood Smith?
Kurtwood Larson Smith was born on 3 July 1943, in New Lisbon, Wisconsin, USA. He's an American actor, best known for his roles as the stern father, Red Forman, in the popular sitcom "That '70s Show", and the villainous Clarence Boddicker in the classic 1987 sci-fi film "RoboCop". With an impressive list of film and TV roles under his belt, Kurtwood has solidified his place as a respected and beloved character actor.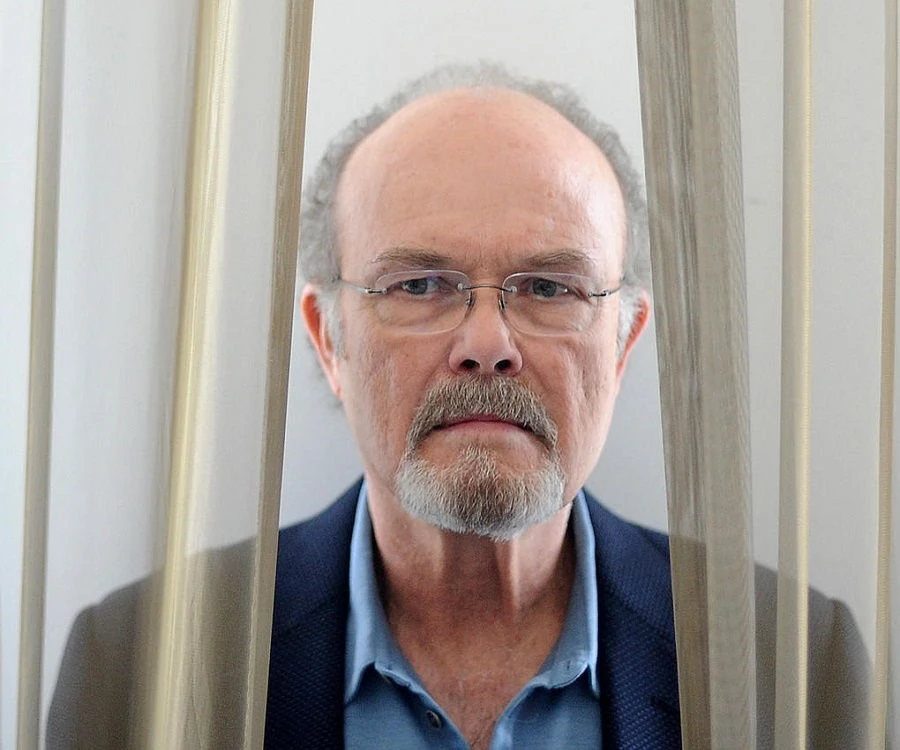 Early life and education
Kurtwood was born to George Smith and Mabel Annette Lund, who were both teachers. Although born in Wisconsin, he grew up in California, where he would attend Canoga Park High School. Kurtwood's passion for acting started early, and he was involved in school plays and drama clubs throughout his education. He then pursued higher education at San Jose State University, where he earned a Bachelor of Arts degree in theater arts in 1965.
Kurtwood then went on to attend Stanford University, where he received a Master of Fine Arts degree in drama in 1969, which would form the foundation of his acting career, and help him hone his skills in both theater and film.
Roles in movies
Kurtwood made his silver screen debut as a security guard in the 1980 comedy musical "Roadie", then in 1983, he appeared alongside John Travolta and Cynthia Rhodes in the romantic drama "Staying Alive", directed by Sylvester Stallone.
In the following years, he had minor roles in movies such as "Flashpoint" (1984), "International Airport" (1985), and "The Delos Adventure" (1986), before making his breakthrough with a supporting role in the sci-fi action hit "RoboCop" (1987). The film was directed by Paul Verhoeven and is set in a dystopian Detroit following a police officer named Alex Murphy, who is brutally murdered by a gang of criminals but is resurrected as a cyborg police officer known as RoboCop.
In the movie, Kurtwood played the role of Clarence Boddicker, the main antagonist in the film, the leader of a gang of criminals who terrorize Detroit, and is responsible for Murphy's death. Kurtwood's performance as Boddicker is often cited as one of the highlights of the film. He portrays the character as a sadistic, ruthless, and unpredictable villain, who enjoys causing pain and suffering to his victims. Smith's portrayal of Boddicker earned him critical acclaim and helped establish him as a notable character actor in Hollywood.
Another notable role for Kurtwood was in the 1989 Oscar-winning drama "Dead Poets Society", directed by Peter Weir, and which starred Robin Williams as an English teacher at an elite all-boys preparatory school. The film is set in 1959, and follows the teacher's unorthodox teaching methods as he inspires his students to pursue their passions and think for themselves.
Happy 78th birthday to #KurtwoodSmithKurtwood Larson Smith (born July 3, 1943) is an American television and film…

Posted by Back to 80s on Saturday, July 3, 2021
Kurtwood Smith played the role of Mr. Perry, the strict and overbearing father of one of the students, Neil Perry (played by Robert Sean Leonard).  His performance in the film was widely praised, particularly for his portrayal of a conflicted and deeply flawed father figure.
"Dead Poets Society" was a critical and commercial success, earning four Academy Award nominations and winning the award for Best Original Screenplay. The film has since become a beloved classic and is often cited as one of Robin Williams' best performances, among many.
In the following years, Kurtwood appeared in critically-acclaimed movies such as "12:01" (1991), "Star Trek IV: The Undiscovered Country" (1991), and "To Die For" (1995). In 1996, he played the Ku Klux Klan leader, Stump Sisson, in the award-winning crime drama "A Time To Kill", dircetd by Joel Schumaher, and which starred Matthew McConaughey and Sandra Bullock as a lawyer and his assistant defending a black man accused of murder.
Three years later, he played a psychiatrist in the biographical drama "Girl, Interrupted", based on writer Susanna Kaysen's story about her 18-month long stay in a mental hospital.
Kurtwood appeared in one of his rare lead roles in the 2006 drama "Hard Scrambled", written and directed by David Scott Hay. In 2011, he starred alongside Ed Helms and John C. Reilly in the comedy "Cedar Rapids", which followed the adventures of an insurance salesman during an annual insurance convention.
In the following year, he appeared in the Oscar-nominated biographical drama "Hitchcock", directed by Sacha Gervasi, and which starred Anthony Hopkins and Helen Mirren as the legendary director and his wife during the filming of "Psycho" (1960). In the following years, Kurtwood mostly appeared in TV shows, making his return to the silver screen in the 2017 horror "Amityville: The Awakening".
Most recently, in 2022, he starred in another horror movie, "Firestarter", based on a short story by Stephen King.
Roles in TV series
Kurtwood made his TV series debut in 1980, in an episode of the sitcom "Soap". In the following two decades, he made a number of episodic appearances in TV shows including "Riptide", "Newhart", "21 Jump Street", and "The X-Files", among other.
Despite never seeing himself as a comedy actor, the one TV role Kurtwood's best known for today is his portrayal of Red Forman in the popular sitcom "That '70s Show" which aired on Fox from 1998 to 2006. The show is set in the fictional town of Point Place, Wisconsin, in the 1970s, and follows a group of teenagers as they navigate high school and the challenges of growing up.
Kurtwood's character Red Forman, the father of one of the main characters, Eric Forman (played by Topher Grace) is a gruff, no-nonsense veteran who works at a car factory and is often portrayed as a strict disciplinarian who struggles to show affection towards his son. Despite his tough exterior, Red is shown to have a soft spot for his family and often expresses his love in his own way.
Kurtwood's portrayal of Red Forman is widely regarded as one of the show's highlights. His character's dry wit, acerbic humor, and gruff demeanor made him a fan favorite, and he became known for his catchphrase 'dumbass'. which he often used to scold his son and his friends. Interestingly enough, Kurtwood won the role after the producers' original choice, Chuck Norris, gave up on it due to his other commitments.
"That '70s Show" was a popular and critically acclaimed sitcom that helped launch the careers of several young actors, including Ashton Kutcher, Mila Kunis, and Laura Prepon. The show ran for eight seasons, and remains a beloved cultural touchstone for many fans.
From 2008 through 2009, Kurtwood appeared in another sitcom, "Worst Week", a short-lived American adaptation of the eponymous British series. Also in 2009, he guest-starred in seven episodes of the popular action crime drama "24".
In the following years, Kurtwood had recurring roles in TV series such as "Chaos", "Patriot", and "Resurrection".
In 2023, he reprised his role as Red in the "That '70s Show" spin-off series "That 90's Show", in which we see Red scolding his grandchildren who are visiting for the summer.
Voiceover roles
In addition to his many on-screen roles, Kurtwood is also known for his voiceover work in animated TV shows and films. His first time lending his voice in an animated series was his role as General Galapagos, a recurring villain in the children's show "Eek! The Cat". He also voiced the recurring character Agent James Bennet in "The Zeta Project" from 2001 through 2003.
Another notable voiceover role for Kurtwood was in the series "Beware the Batman" (2013-2014), in which he voiced Commissioner Gordon, one of Batman's closest allies. He's also voiced Gene the Vending Machine in several episodes of Cartoon Network's hit animated comedy "Regular Show" (2012, 2016), reprising the role in "Regular Show: The Movie" (2015).
Love life and relationships
Kurtwood has been married twice – his first marriage was to Cecilia Souza, from 1964 to 1974, and they have a daughter named Laurel Garner. After his divorce from Cecilia, Kurtwood remained single for several years, focusing on his career and raising his daughter.
In 1988, Kurtwood married actress Joan Pirkle, whom he met on the set of "RoboCop". The couple has been together ever since, and have a son together named Shannon Smith. Kurtwood and Joan have maintained a strong relationship, often attending events together, and supporting each other's careers.
Interesting facts
Despite playing the gruff and strict father figure in many of his roles, Kurtwood is known to be a kind and gentle person in real life.
Kurtwood is an accomplished stage actor and has appeared in numerous theatrical productions throughout his career, including "Green Grow the Lilacs" and "Billy Budd."
In an ironic twist, Kurtwood played the father of Topher Grace's character, Eric Forman, in "That '70s Show", despite being only 15 years older than the actor.
In one of his interviews, Kurtwood revealed that he was named after a 1940s country singer named Kurt, of whom his mother was a big fan, however, she thought the name 'Kurt' was too short so she added 'Wood' to it.
Net worth
With a career spanning over four decades and numerous successful roles in film and television, as well as on the stage, Kurtwood has accumulated an estimated net worth of $10 million. This figure is a testament to his hard work and dedication to his craft, as well as his ability to adapt and thrive in an ever-changing industry.