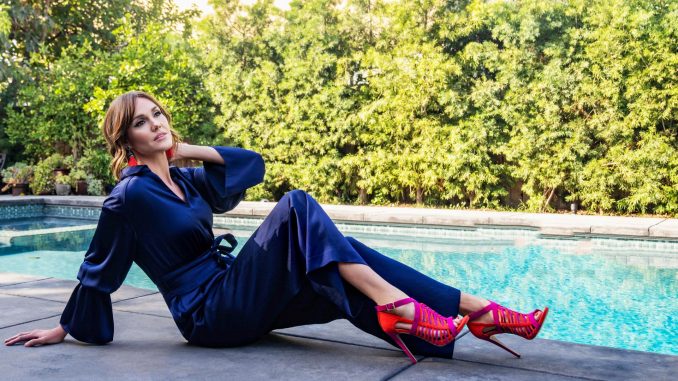 Who is Erinn Hayes?
She's probably still known best for her role as Doctor Lola Spratt in the series "Childrens Hospital", however, Erinn Hayes has over 100 acting credits to her name. This versatile actress and comedian has made an appearances in numerous sitcoms, and the role which caused the most controversy was her portrayal of Donna Gable in the series "Kevin Can Wait", also starring Kevin James. When Erinn's character was killed in the second season, fans of the show were surprised, and wanted to know why it happened.
Well, we researched what was behind this sudden turn in the series, and we found out some other interesting facts about her life and career, so if you would like to know the untold story of Erinn Hayes, keep on scrolling.
Early life, family, and education
Born Alexandra Erinn Carter under the zodiac sign of Gemini on 25 May 1976, she just celebrated her 47th birthday. A native of San Fernando, California USA, Erinn holds American nationality, and comes from a family of English descent, raised alongside her sister Bryn by their parents, about whom nothing is known,.
Erinn had an interest in performing from an early age, and dreamed of becoming an actress. She was a member of her high school's drama club, and upon matriculating in 1994, she enrolled at the University of Colorado, Boulder, from which she graduated with a Bachelor's degree in Fine Arts (Performance) in 1998.
Roles in movies
Erinn made her acting debut as A Jennie in the 1999 movie "Chi Girl", which won the Slamdance Film Festival Grand Jury Prize. Erinn followed with roles in several short movies, which didn't achieve much success.
In 2001, she landed her first lead role as Kristin in the action horror "Final Stab", written and directed by David DeCoteau, but which was poorly rated by the audience and critics. Her next movie role came in 2004, when she was cast to play Cass in "Life, Death, and Mini-Golf", also starring Jim Akman, Nick Dilt, and Joel Bryant.
In the following years, Erinn was seen co-starring in "The Pool 2" (2005), "This Little Piggy" (2010), "It's a Disaster" (2012), and "Hits" in 2014. Later that year, she played the lead female role as Lindsay in the comedy "A Better You", which followed the story of a hypnotherapist who pretends to be healing others but is actually dealing with a mid-life crisis and personal issues, also starring Brian Huskey, Morgan Walsh and Nick Kroll.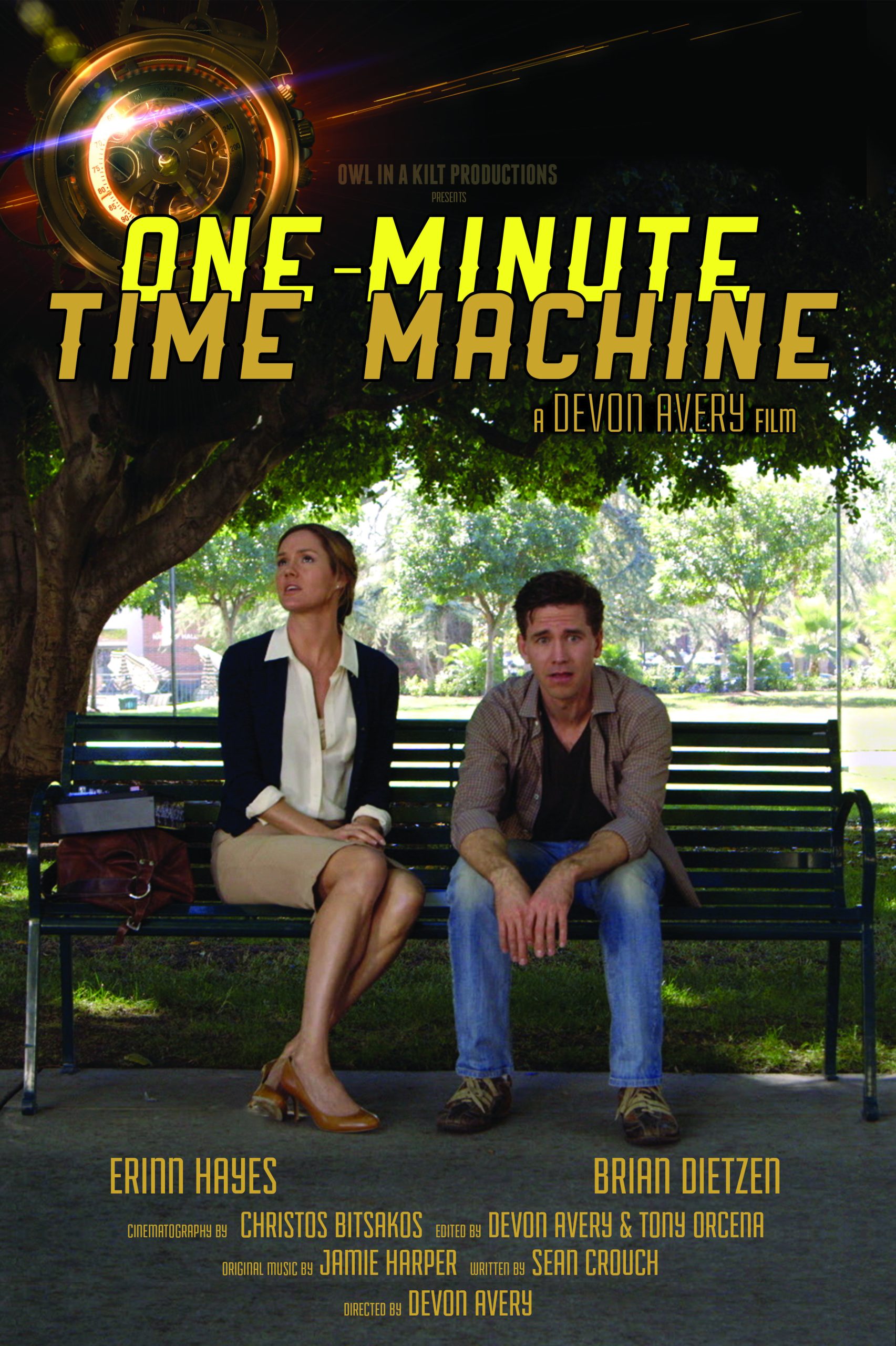 In the following year, Erinn starred opposite Brian Dietzen in the short romantic comedy "One-Minute Time Machine", which earned her a nomination for the FilmQuest Award for Best Actress-Short.
Erinn was next cast to play Charlotte in the 2016 movie "Interior Night", followed by her roles in "Band Aid" (2017), "Sharon 1.2.3." (2018), "Witness Infection" (2020), and "A Christmas Story Christmas" in 2022.
Erinn was most recently featured as Molly in the 2023 comedy "The Donor Party", the humorous story about a woman who realizes after a rough divorce that she doesn't need a spouse to become a mother, so she and her best friend hatch a scheme to get her pregnant at a very special party.
Roles in series
Erinn made her first TV series appearance as a Waitress in an episode of the series "Providence" in 2001. Two years later, she guest starred as Brenda in five episodes of the comedy "On the Spot", followed by guest appearances in "CSI: Crime Scene Investigation" (2004), "Modern Men" (2006), and "The Winner" (2007), among many others, before she was cast to play her most notable role to date, as Doctor Lola Sprat in the comedy series "Childrens Hospital".
The show chronicled the emotional battles and sexual politics of a group of doctors  mainly concerned with maintaining a healthy libido. Their dedication to personal life is unwavering, interrupted only by the necessity to cure sick children on occasion.
Erinn's co-stars were Rob Huebel, Ken Marino, and Rob Corddry, "Childrens Hospital" aired between 2008 and 2016, and Erinn made an appearance in 67 episodes. The series had 12 award nominations, winning five including four Primetime Emmys. Erinn was nominated for the Primetime Emmy Award for Outstanding Actress in a Short Form Comedy or Drama Series, in 2016.
It's true! So fun doing the show. Can't wait for you all to see! https://t.co/dWYLZbDl1Z

— erinn hayes (@hayeslady) May 17, 2022
Concurrently, Erinn was seen in "Worst Week" (2008-2009), "Parenthood" (2010), "Guys with Kids" (2012-2013), and "The Hotwives of Las Vegas" in 2015.
After her role in "Childrens Hospital", Erinn landed the role of Donna Gable in "Kevin Can Wait", and was seen in 24 episodes during its two first seasons in 2016 and 2017. Erinn played Kevin's wife and it seemed that this character is one of the mains, however, after Donna was mysteriously murdered, Erinn stayed quiet about her role. The Columbia Broadcasting System (CBS)'s officials stated that Erinn's character was written out because of 'the show going in a different creative direction'.
It seems that 'different direction' was bringing Leah Remini on the show, who starred opposite Kevin James in the popular sitcom "The King of Queens". Although for a while Erinn was silent about her departure, she publicly spoke about it while promoting her new series "The Dangerous Book for Boys", saying that she had a great time doing "Kevin Can Wait", but that now she enjoys doing this show.
"The Dangerous Book for Boys" premiered in 2018, and Erinn played Beth McKenna, a widow and single mom of three boys, who all found hope in a guidebook that their father created for them – the series was well accepted by the audience. Erinn followed with her role as Vivian in the 2019 series "Huge in France", before she reprised her role as Lola Spratt in the 2020 spin-off from "Childrens Hospital", entitled "Medical Police", starring opposite Tom Wright and Rob Huebel.
From 2020 through 2022, Erinn played Jane Bales in less than ten episodes of the hit comedy series "The Goldbergs".
Most recently, Erinn was seen as Molly in an episode of the 2022 series "Kevin Can F**k Himself", a comedy-drama that gave a look at the secret life of a sitcom wife, starring Annie Murphy, Eric Peterson and Raymond Lee.
Love life and husband
Erinn hasn't been the subject of any rumors concerning her love life, since it was widely known that she was in a long-term relationship with her high school sweetheart, Jack Hayes, who currently works as a construction supervisor; the two married in 2004.
Erinn is quite secretive when it comes to her family, and she prefers to keep her personal matters secret, so she hasn't shared any info about their wedding. It's known that the couple has two daughters, whose names and birthdates haven't been disclosed.
How rich is Erinn Hayes? Net worth
As mentioned, Erinn made numerous appearances in various TV shows, and has starred in a few hit sitcoms. Thanks to her acting talent, she's made a good living, and according to sources, as of May 2023, her net worth has been estimated at over $3 million.