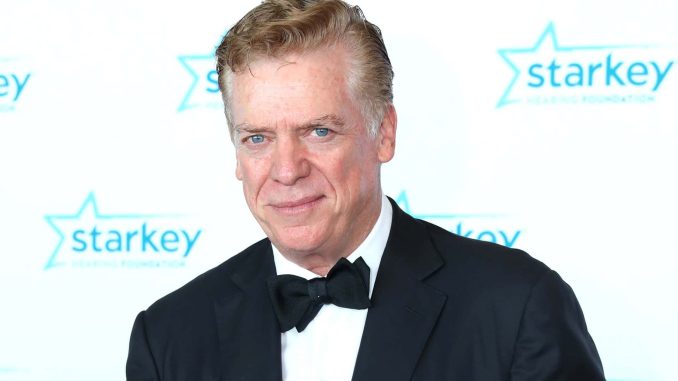 Who is Christopher McDonald?
A Primetime Emmy-nominated actor with over 215 acting credits to his name, Christopher McDonald, is probably still known best for his role as Shooter McGavin in the 1996 comedy "Happy Gilmore", while the younger audience will recognize him as Marty in the series "Hacks", which earned him aforementioned Primetime Emmy nomination for Outstanding Guest Actor in a Comedy Series in 2022, among others.
All about his career beginnings, his life, and what he's up to, you'll find in this article. So, keep on scrolling.
Early life, family, and education
Born on 15 February 1955, Christopher's zodiac sign is Aquarius, and he recently celebrated his 68th birthday. This veteran actor hails from New York City, USA, holds American nationality and his ethnicity is of mixed Irish and English descent. Raised in Romulus, New York by his parents, James R. McDonald, who was a teacher and high school principal, and Patricia, a real estate agent, alongside his two siblings.
His sister prefers to keep her life away from the media's attention, and nothing is known about her, while their brother, Daniel, was an actor who sadly died aged 46 of brain cancer in 2007.
When it comes to Christopher's educational background, he attended a local high school, and upon matriculating in 1973, enrolled at Hobart College, from which he graduated with a BA degree in 1977.
Acting career-beginnings
Christopher made his acting debut portraying Usher in the 1978 TV movie "Getting Married". Two years later, he made his first big-screen appearance when cast to play Pete in "The Hearse", then in 1981, Christopher made his TV debut as Jeff Curry in an episode of the series "Insight".
His breakthrough role came in 1982, when he was cast to play Goose in the musical comedy "Grease 2", starring Michelle Pfeiffer, which was nominated for the Young Artist Award for Best Family Feature – Animated, Musical or Fantasy.
The '80s saw Christopher playing supporting roles in numerous movies, such as "Where the Boys Are" (1984), "Outrageous Fortune" (1987), and "Chances Are" (1989), among many others. He also guest-starred in a number of hit series, such as "Knight Rider" (1985), "The Twilight Zone" (1986), and "Matlock" (1989).
His first lead role came in the 1990 horror thriller "Playroom", which followed the story of an archaeologist who was haunted by a nightmare in which his family is murdered. The movie had no nominations, and was poorly rated by the audience.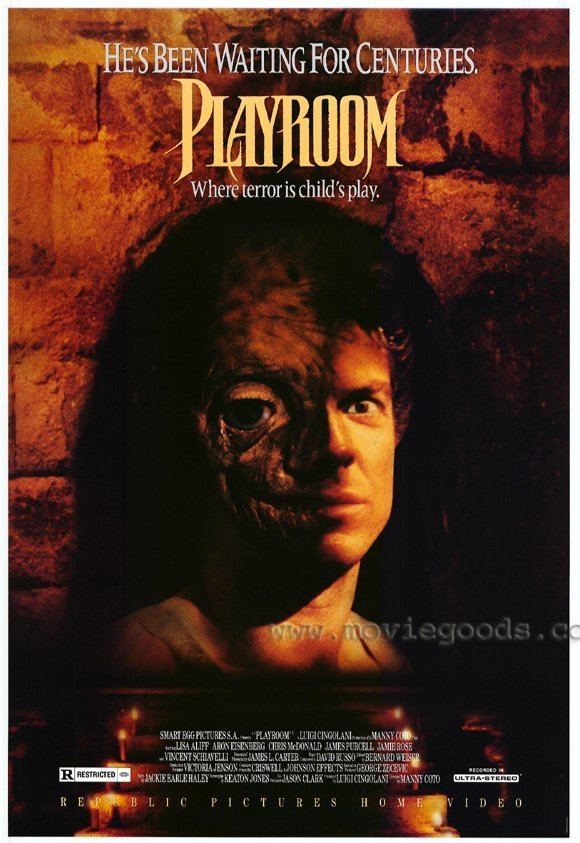 Notable movie roles
Christopher has had numerous roles through his over 40-years-long career, and it would be hard to enumerate all of them, so we'll highlight some of his most notable. Worth mentioning is his lead role as Mick Flannery in the 1993 action drama "Conflict of Interest", in which he starred opposite Joey Katz and Tabby Hanson. Three years later, he starred opposite Adam Sandler and Julie Bowen in the sports comedy "Happy Gilmore", which followed the story of the spurned hockey player who turned to golf to make some money so he could save his grandmother's house. Christopher played the villainous pro-golfer, Shooter McGavin, a talented but extremely arrogant rival.
Another of his notable roles in the '90s was his portrayal of Ward in the 1997 family comedy "Leave It to Beaver", the hilarious story about a small-town Ohio family that the audience adored.
The early 2000s saw Christopher in "Requiem for a Dream" and "The Perfect Storm" in 2000, followed by his roles in "Spy Kids 2: Island of Lost Dreams" (2002), "Broken Flowers" (2005), and "American Pie Presents: The Naked Mile" (2006), among many others.
He certainly made an impression as Marty Schumacher in the 2007 sports comedy "Kickin' It Old School", followed by his role as Dennis in the comedy "Spooner", which told the story of a socially awkward guy who, on his 30th birthday, was evicted from his parent's home and now makes his own rules for growing-up.
Christopher landed the lead role in the 2010 thriller "Black Widow", written and directed by Mark Roemmich, followed by his roles in "Cat Run" (2011), "The Collection" (2012), and "Believe Me" (2014). Later that year, he starred as Mark in the action thriller "Being American", which earned him New York True Venture Film Festival Award for Best Actor.
In 2017, Christopher was seen as Lawson in "The Tank", a thriller drama about a catastrophic failure of a simulated trip to Mars. Later that year, he was seen in the action comedy "Once Upon a Time in Venice", also starring Bruce Willis, Jason Momoa and John Goodman.
Backtrace – movie trailer: https://teaser-trailer.com/movie/backtrace/starring Sylvester Stallone, Ryan Guzman,…

Posted by Upcoming Movies on Wednesday, November 14, 2018
Christopher played Special Agent Franks in the 2018 action crime-drama "Backtrace", starring Sylvester Stallone, followed with his roles in "Deep Murder" (2019), "The Stand at Paxton County" (2020), and "Walking with Herb" in 2021.
Most recently, Christopher was cast to play Lord Capulet in the 2022 romantic comedy "Rosaline", a comedic retelling of "Romeo and Juliet" by William Shakespeare. In 2023, he was heard as Police Chief Richter in the animated horror "Abruptio".
Christopher has completed filming of two movies, entitled "Blind Psychosis" and "Brooklyn All American", which are currently in development.
Notable TV series roles
Christopher's first notable TV series role came in 1991 when he was cast to play Matt Collins in the comedy "Walter & Emily", starring opposite Cloris Leachman and Brian Keith. The show aired until 1992, and Christopher made an appearance in all 13 episodes.
In the following years, Christopher mostly guest starred in various series, but had a recurring role as Bryce Anderson in the series "Veronica's Closet" (1997-1999). He followed with his role as Rex Weller in "Family Law", a romantic crime drama that followed the cases of an upscale law firm specializing in family law – Christopher starred alongside Kathleen Quinlan and Merrilee McCommas and was seen in all 68 episodes, which aired from 1999 through 2002, and it had eight award nominations, including Primetime Emmy, and won seven.
Christopher then landed a recurring role as Ted Shackleton in the series "Cracking Up", and was seen in 10 episodes between 2004 and 2006. Another of Christopher's notable TV series roles was his portrayal of Tommy Jefferson in "Harry's Law", also starring Kathy Bates and Nate Corddry; it was a comedy crime-drama about a group of misfit attorneys who founded an unconventional firm. The show aired for two seasons during 2011 and 2012, and had six award nominations winning three, including one Primetime Emmy.
In the following years, Christopher was seen in "Texas Rising" (2015), and had a recurring role as Judge Don Schakowsky in seven episodes of the series "The Good Wife" (2015-2016), while from 2016 through 2019, he portrayed Dallas Cowboys Owner in the sports comedy-drama "Ballers", also starring Dwayne Johnson, Donovan W. Carter and John David Washington.
He followed with his guest role as Bob Bennett in the 2021 series "American Crime Story", while most recently, he played Marty in "Hacks", which besides his Primetime Emmy nomination, earned him nominations for the Screen Actors Guild Award for Outstanding Performance by an Ensemble in a Comedy Series, and Online Film & Television Association award for Best Guest Actor in a Comedy Series, in 2022.
In 2023, Christopher will co-star in the TV mini-series "Secret Invasion", which should premiere on 21 June.
Wife and children
Christopher was engaged to Geena Davis, an American actress, perhaps known best for her role in the movie "Thelma & Louise", in the middle '80s, but she left him for Jeff Goldblum. In 1989, Christopher met his future wife, Lupe Gidley, an actress, when performing together in a theatre in New Mexico.
Four years later, Christopher and Lupe married on 7 November. They have four children, son Jackson, and three daughters, Rosie, Hannah and Ava.
Net worth
As mentioned, Christopher has had numerous movie and TV series roles, and although he was often seen as a supporting actor and played villains, somehow he managed to make the audience like him. Thanks to his talent, he's accumulated a decent amount of wealth, and according to sources as of May 2023, his net worth has been estimated at over $4 million.