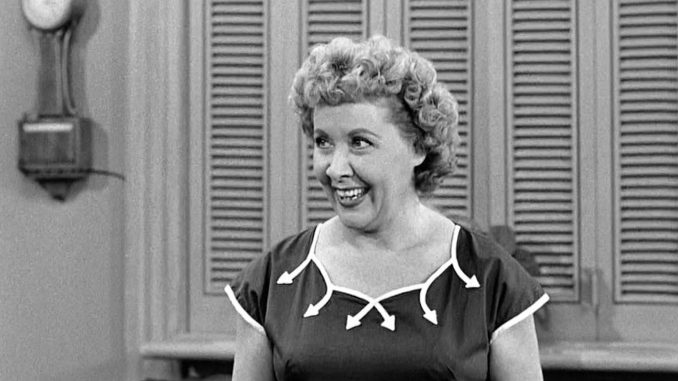 Who Was Vivian Vance?
Vivian was an American actress best known for her role as Ethel Mertz in the TV series "I Love Lucy" (1951-1957), in addition to numerous other portrayals in film, TV, and theater.
Happy Heavenly Birthday to Vivian Vance, captured here in a 1939 glamour study by Maurice Seymour. Born as Vivian…

Posted by Hollywoodpinups on Friday, July 26, 2019
Vivian Vance Wiki: Age, Childhood, and Education
Vivian Roberta Jones was born on 26 July 1909, in Cherryvale, Kansas, USA, the second of six children born to Euphemia Mae Jones and her husband Robert Andrew, Sr.
Vivian's passion for acting was evident from a young age, but her mother's conservative religious beliefs prohibited her from pursuing her dream. Despite her mother's disapproval, Vivian was determined to follow her passion. After changing her last name to Vance, she left home and headed to Albuquerque, New Mexico, where she landed her first acting job at the Albuquerque Little Theatre. Her talent shone through, and she soon became a sought-after performer, appearing in several plays including "The Cradle Song" and "This Thing Called Love". The support of the local theatre community enabled her to move to New York City, where she studied under the tutelage of Eva Le Gallienne, setting her on a path toward an illustrious career in entertainment.
Career Beginnings and Theater Success
After studying under Eva Le Gallienne in New York City, Vivian Vance began making a name for herself in the theatre scene, starting with her role in the Broadway production of "Music in the Air" in 1932. This was followed by appearances in several other Broadway shows, including "Anything Goes", "Red, Hot and Blue", and "Skylark" among others, all of which cemented her reputation as a versatile performer with a talent for comedy. Vivian soon became an audience favorite, and was often cast in roles that showcased her talent for making people laugh.
In 1940, Vivian appeared in "Out From Under", a hit musical that ran for 337 performances on Broadway. She also appeared in "Let's Face It!" in 1941, which ran for 500 performances, and "The Voice of the Turtle" in 1945, which was one of her most acclaimed performances on Broadway. Her role in this play earned her critical acclaim and a Theatre World Award for outstanding performance. She then appeared in "It Takes Two" (1947), a romantic comedy that also starred Bert Lahr.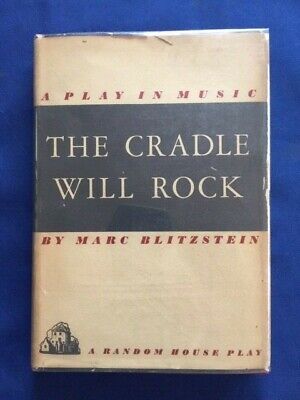 The same year, she was part of the original cast of the Marc Blitzstein musical "The Cradle Will Rock", which was controversial for its political themes and anti-establishment message. Vance received positive reviews for her performance as Moll, a character that reflects the desperation and struggle of the Depression era.
Transfer to Television and International Success
With her appearances in two films, Vance began to expand her career beyond theater. However, it was her role as Ethel Mertz on the television show "I Love Lucy" that would make her a household name. Despite initial resistance from Lucille Ball, Vance won the role of Ethel Mertz due to her exceptional performing skills and the recommendation of director Marc Daniels. Her on-screen chemistry with William Frawley, who played her character's husband, Fred Mertz, was undeniable, but their offscreen relationship was strained.
She became the first actress to win an Emmy Award for Outstanding Supporting Actress in 1953, and she was nominated three more times before the series ended in 1957.
From 1962 to 1965, she rejoined Lucille Ball in the new sitcom "The Lucy Show", portraying Vivian Bagley, a divorced mother with a child, who shares a house with Lucille.
In the third season, Vance was absent from seven of the twenty-six episodes due to her growing dissatisfaction with the weekly commute from her home on the East Coast to Los Angeles. Furthermore, Vance's working relationship with Ball had become strained. Consequently, Vance requested a new contract that offered more creative control and better pay, but producers didn't comply, mistakenly believing that she wanted to be Ball's equal. Both Ball and Vance felt betrayed, leading Vance to leave the series. Ball considered ending the show without Vance, but later regretted not fulfilling Vance's requests. After they reconciled, Vance made three guest appearances in the remaining seasons of the show.
📺DEBUT: 'The Lucy Show' starring Lucille Ball and Vivian Vance premiered 59 years ago, October 1, 1962, on CBS pic.twitter.com/JpJvNdBWzb

— RetroNewsNow (@RetroNewsNow) October 2, 2021
Later Career
After leaving "The Lucy Show", Vance continued to work on various television shows, including "The Red Skelton Hour" and "The Great Adventure". In 1967, Vance starred in her own sitcom, "The Vivian Vance Show", but which was canceled after just one season and six episodes due to low ratings. She also appeared in several stage productions, including "The Time of the Cuckoo" and others.
In 1970, Vance reunited with Ball for a new television series, "Here's Lucy", in which she made several guest appearances as various characters. Vivian worked on a few theater credits late in her career, including "Harvey" on Broadway, in which she featured with James Stewart.
Vivian's last on-screen role was in the TV series "Sam" (1978).
She was awarded a star on the Hollywood Walk of Fame posthumously in 1991.
Net Worth
According to authoritative sources, Vivian Vance's net worth was estimated at $10 million at the time of her death.
Personal Life, Marriage, Husband, Children
Vivian was married four times. Her first three marriages ended in divorce, and she didn't have children. Her first husband was Joseph Shearer Danneck, Jr., from 1928 until 1931. From 1933 to 1940, she was married to George Nathan Koch.
In 1941 she married actor Philip Ober, who reportedly was abusive towards her due to being envious of her illustrious career; they divorced in 1959.
From 1961 until her death in 1979, she was married to John Richard Dodds, with whom she lived in Stamford, Connecticut, until 1974, when they moved to California and lived there until Vivian died.
Declining Health and Death
Vivian had a nervous breakdown in 1945, and until her death, spoke of the importance of mental health. For this, she was honored by the State of Connecticut Department of Mental Health for her contributions on behalf of the mentally ill.
Vivian had problems with health throughout the '70s. In 1973 she was diagnosed with breast cancer, and four years later, she suffered a stroke that left her partially paralyzed. She died on 17 August 1979 of metastatic breast and bone cancer at 70 years of age.