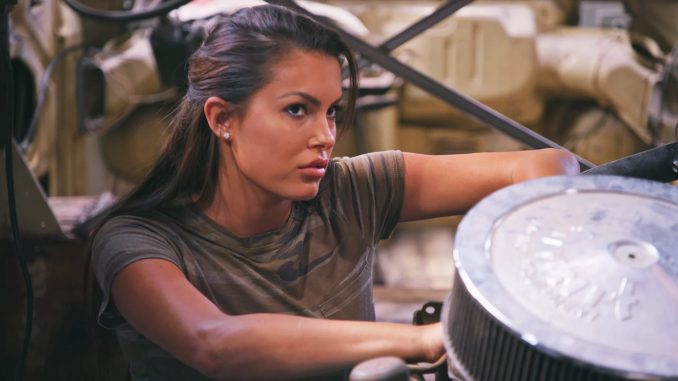 Constance Nunes received world attention upon first landing in public view on 14 September 2018, when the initial episode of the now globally famous Netflix reality TV series "Car Masters: Rust to Riches" aired. It was a walk in the park for her to grab everyone's attention right off the bat, being a woman in an entirely male-dominated industry, who on top of that, can stand her ground quite well.
Nunes actually commands respect from her co-workers at Gotham Garage, not just through her daily work, but also due to an extensive and enviable history in the automobile industry. This makes her a very memorable character in Netflix's production, massively increasing the audience through the sheer power of curiosity, as well as attracting female viewers.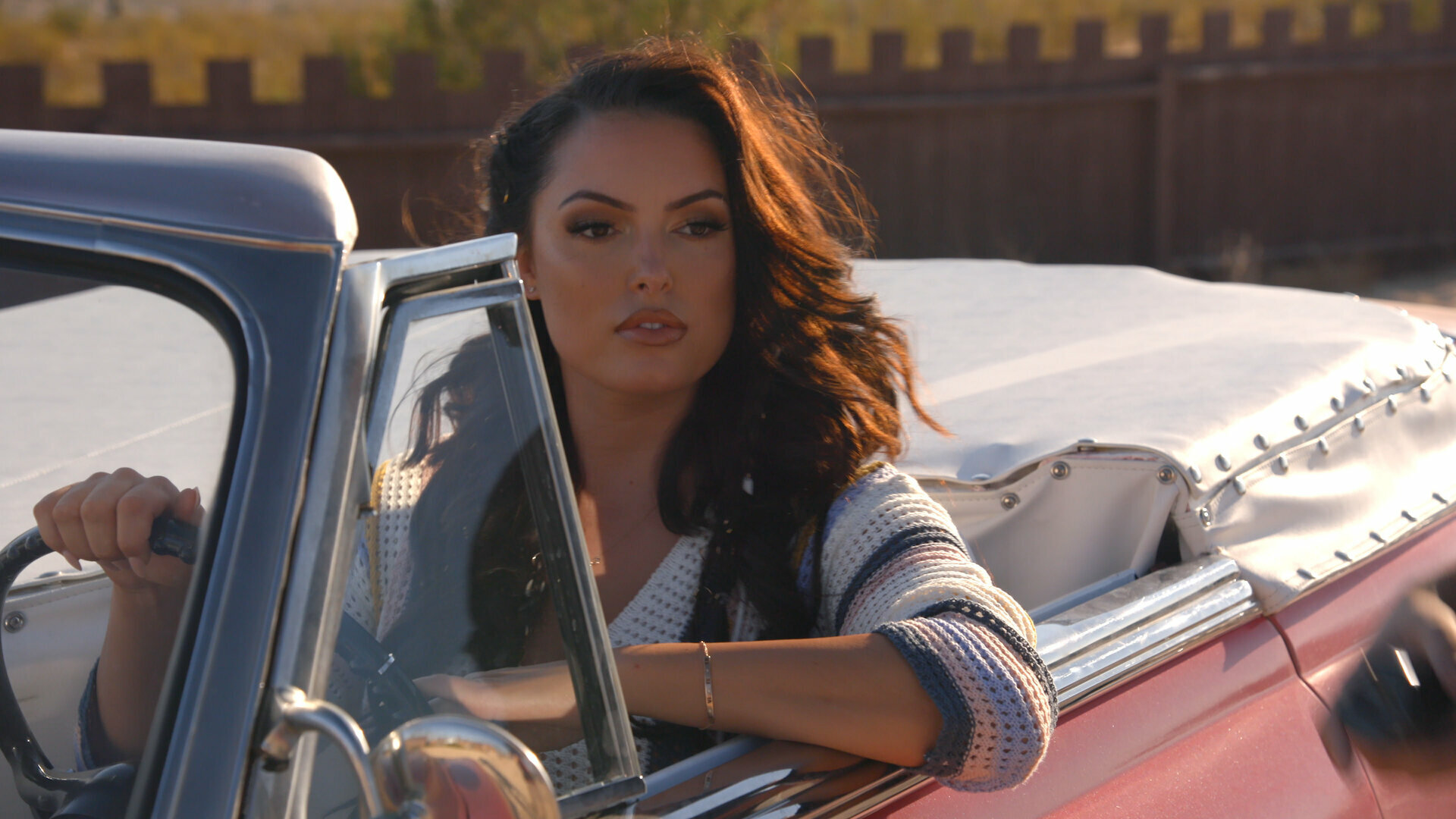 Who is Constance Nunes?
Born on 17 November 1989, in Los Angeles, California USA, Nunes is of Portuguese descent. Her father, an amateur racer and seasoned mechanic, played a significant role in sparking her interest in cars. Following in his steps, she began working on vehicles at a very tender age, which led her to develop a passion for all things automotive.
While building her resume in the automobile industry, Nunes also ventured into fashion modeling, using her physical appearance to heighten the prestige of numerous car shows. She has an impressive modeling portfolio, having done photoshoots for prestigious companies such as Jockey, Wrangler, Javanan Magazine, Feral Cosmetics, and Jlux Label. Nunes doesn't shy away from showcasing her body to her followers, frequently posting bits and pieces of her photoshoots on her Instagram page.
Nunes' first and foremost passion, however, is working on cars. She spends most of her time restoring and upgrading vehicles, dedicating the limited time she has for other projects to her modeling career and television projects. She boasts years of experience in the industry, having started in the trade by helping out her mechanic and race car-driving father when she was young.
She expanded her knowledge by doing personal projects, and working on a vast array of vehicles way outside of her comfort zone at the time. Thanks to her persistent will to improve, it became a given that she would be featured in a high-rated TV series such as "Car Masters: Rust to Riches."
Apart from having worked in the service department of top car manufacturers, Nunes also builds both luxury and race cars for specialty shops. Viewers of the show know that Constance performs all sorts of car work for Gotham Garage, yet many are unaware that she collaborates with numerous southern California brands too, including Classics, Charlie's Corvettes, and CARS Etc.
Constance Nunes is one reason to watch "Car Masters: Rust to Riches" on Netflix.http://thetypicalguy.blogspot.com/2020/02/constance-nunes-is-one-reason-to-watch.html?m=1

Posted by The Typical Guy on Friday, February 14, 2020
Other special jobs and clients that Nunes found herself engaged with include 4 Wheel Parts, Nitto Tires, and VP Racing Fuels, whereas she also collaborated with Audi as a vehicular specialist. The aforementioned makes it easy to conclude that she's actually more involved with the car industry than most men seen around her on television.
Constance owns a 1964 Ford Mustang, which she bought at the age of 16; she calls it Babystang, having poured countless hours into making the vehicle one of the most recognizable out there, and, more importantly, perfectly to her taste.
The car was originally Wimbledon White, but she wanted to ensure that the modification consisted of 1964 parts. Dedicated fans know that Constance boasts the straight-six engine, which operates effortlessly, as her best-loved part of the build, though it's been murmured that she wants to upgrade it to a 302 V8.
In addition to her work in the automotive industry, Nunes has done stunt work in Hollywood films such as "Bring it On" and "Dodgeball." She also has a significant social media following, with her debut in "Car Masters: Rust to Riches" helping to catapult her public pages to hundreds of thousands of followers.
Tumultuous romance
In spite of being deemed highly attractive and sought-after by many admirers, Nunes has had only one known relationship thus far, with fellow autophile and amateur race car driver Jared Toller.
Born on 5 November 1990, and so her junior by a year, Toler crossed paths with Nunes in 2011 at a party thrown by a mutual friend, where he instantly experienced a deep attraction for the reality TV star. He found his way into a conversation with her, and one thing led to another.
They dated for the next eight years, deepening their bond through numerous shared interests, as fans believe his attraction for her grew tenfold upon witnessing her expertise with automotive industry endeavors. Their love culminated in a private wedding ceremony in Piru, California, on 9 February 2019, attended only by friends and family.
However, the initially celebrated union proved to be short-lived, due to to-this-day barely understood differences, since both Jared and Constance keep to themselves on the matter. They divorced as early as 2020, at which point Nunes opened up on Instagram about the various difficulties she had been experiencing outside of the relationship by that point.
Ladies & Gentlemen, start your engines! 🏁 Car Masters' Queen @constance_nunes is stunning as ever in #SirenFlare ❤️‍🔥 We LOVE this timeless and modern glam 😍 ⁠
⁠
Gorgeous artistry by @hilarymontez ✨ pic.twitter.com/DtUfNzIeHw

— House of Lashes (@houseoflashes) December 5, 2021
A reality superstar's trials and tribulations
On 17 November 2020 the world learned of Constance's difficult daily struggles, including supporting her father and best friend in battling esophageal cancer. She emphasized in the post that her dad has been in convalescence, and would likely recover fully in the coming months.
Aside from characterizing her life as 'really hard,' Nunes made no other statements as to what the reason for her divorce may be, which left many devoted fans' heads spinning. She also explained that, in spite of having loving friends and family, she had been feeling lost and alone for quite some time, describing herself as more disconnected than ever before.
On top of that, Nunes herself thought she had esophageal cancer over the summer of 2020, leading her in and out of numerous hospitals so as to obtain a proper diagnosis. This worry was exacerbated by the fact that she had been suffering various alleged injustices at her various jobs, citing a 'hostile work environment' as a source of additional stress.
Apparently, Constance and her family were targeted by certain individuals on the internet, coming to experience cyber stalking and serious threats. She attributes this issue to men feeling threatened by her in the industry, although the real reason may never be known.
To top everything off, she also contracted COVID-19 somewhere along the way. Her youth and physical fitness should've made the virus easy to deal with, but this doesn't seem to have been the case, as she admitted suffering a great deal from the illness. Knowing the worst of COVID-19 symptoms, it's very likely that Nunes experienced lung pain throughout extensive coughing, as well as damaged senses of taste and smell possibly for weeks on end.
At the end of the Instagram post, Constance emphasized how all of these factors combined to put her through a living hell, but that even the worst of the worst can be used to learn and grow as a person, which she says has helped her become a much stronger individual.
Gotham Garage
In the realm of reality television, few shows have captured the hearts of car enthusiasts quite like "Car Masters: Rust to Riches." This Netflix original series has been a high-octane ride from the get-go, offering viewers a unique blend of automotive wizardry and compelling human drama.
The show revolves around the crew from Gotham Garage, a team of skilled mechanics and artists who have built a number of props for movie studios and television shows over the years. Led by Mark Towle, the group breathes new life into classic cars, giving them modern makeovers in an attempt to raise their value, and ultimately earn the company large profits.
Each episode takes up one unique project, with the crew working their magic on a variety of vehicles, from 1964 Ford Thunderbirds to Volkswagen Bugs. A large number of personal issues are strewn throughout the group's efforts to create never-before-seen masterpieces, involving professional rivalries and childish grudges, altogether making for prime television.
The series has had its share of iconic moments. For instance, in the first season, the experienced crew of the Gotham Garage undertakes an attempt at converting a 1964 Ford Thunderbird into a so-called 'rocket car', all the while giving a smart car the treatment reserved for monster trucks. In another episode, the team gets to rearranging the parts of a 1970 Chevy C-10 Fleetside so as to upgrade and then trade it for the rather costly car body of a 1939 Zephyr.
Despite the show's popularity, there have been some concerns about its authenticity, due to the insufficient coverage of the restoration process. For example, it's been alleged that Shawn Pilot, the crew's negotiator, might just be following lines in a script throughout the many dealings, as he has somewhat of an acting career in his pre-Gotham Garage resume.
Obviously, the most glaring inconsistency with reality is the prospect of a well-established female fashion model getting dirty with intricate and hard-to-handle machinery, while building a rather complex vehicle from scratch. While Nunes' presence may not seem as credible at first, anyone who has watched the show enough to see her debate or work on vehicles has thus far been made aware that the model's knowledge on the matter is beyond extensive.
All things considered, these concerns haven't dampened the enthusiasm of the show's loyal fan base, who continue to tune in for the awe-inspiring renovations and the behind-the-scenes look at the world of car restoration.
In essence, "Car Masters: Rust to Riches" is more than just a car show – it's a testament to the power of creativity, teamwork, and sheer mechanical genius. It's about taking something old and forgotten and turning it into something new and extraordinary, which in turn brings significant profits. Ultimately, at the heart of it all, there's a group of passionate individuals who, episode after episode, remind the world that with the right tools, skills, and a bit of elbow grease, anything is possible.
Constance's constant: What the future holds
In spite of the worldwide audience's mixed feelings regarding Nunes' expertise, as well as the constant pressure of having to prove herself due to being the weaker sex, as of mid-2023, she's continuing her professional endeavors with renewed determination.
The first example of this can be seen in her Instagram profile description, in which she clearly stated '5 seasons on CAR MASTERS @netflix,' meaning she is most definitely set to appear in the fifth installment of the series starting 26 July 2023. Thanks to this knowledge, fans around the globe can feel safe in knowing that their favorite female lead mechanic is here to stay for the foreseeable future.
Unrelated to the glamour of high-profile mechanics in front of Netflix's cameras, Nunes owns and operates her own CARSbyConstance shop in Wildomar, California, whose website offers several memorabilia featuring her likeness in front of prestigious vehicles, such as her favorite Babystang.
While she's set to continue appearing in Netflix's hit reality TV series, nonetheless Nunes has various other sources of income to fall back on, which leads many to believe that she will remain relevant in the industry for the foreseeable future.
She began June 2023 by cementing her media presence, and bolstering her relationship with the fans, doing a series of meet-and-greets at Pitsmo Beach, California, where she engages in lengthy poster signing for her endless waves of admirers.
As for her beloved Babystang, it seems to be constantly undergoing upgrades, as its 'mother' is never quite satisfied with the final result. Understandably, the automotive industry makes significant leaps every year, and Nunes simply refuses to leave her signature car behind the competition.
She uses the vehicle to go to every single event that involves the presence of her fans, allowing many to also see the car inside out, and become acquainted with her most prized possession. With such strong dedication to keeping her fans engaged year-round, Constance's popularity has remained consistently on the rise since 2018.
In June 2023, she has just over 1.2 million followers on Instagram, with tens of thousands of likes on every single post. With this in mind, her continued presence in "Car Masters: Rust to Riches" doesn't seem necessary for Nunes to maintain significant popularity, having her name permanently etched in the ever-bending metal of the automotive industry.