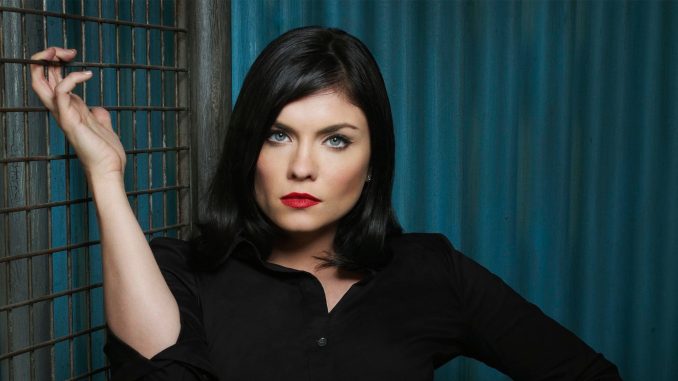 Jodi Lyn O'Keefe is an American actress, model, and fashion designer, who's appeared in the TV series "Nash Bridges," "Prison Break," and "Vampire Diaries."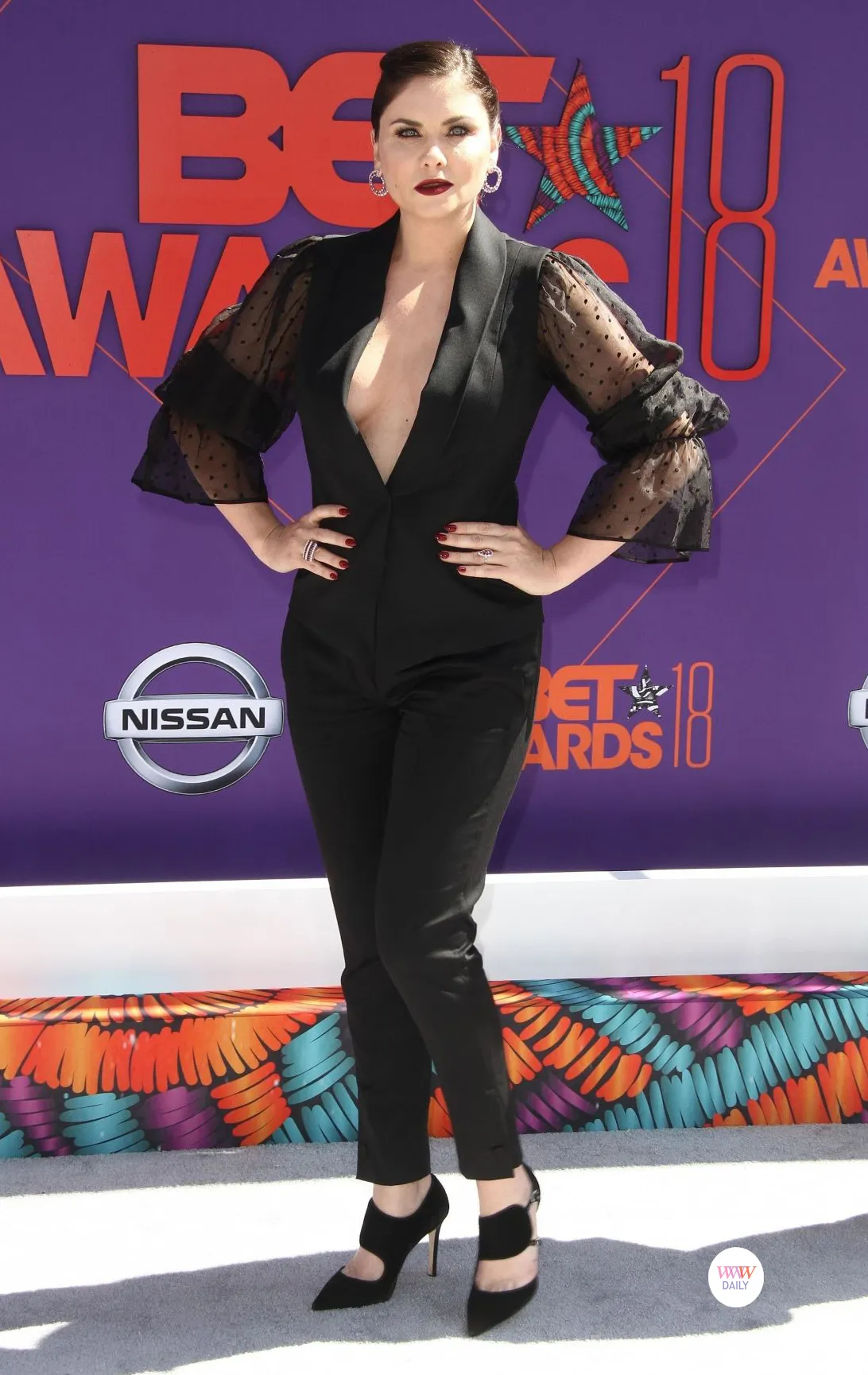 Age, Early Life, and Education Background
Jodi Lyn O'Keefe was born under the Libra zodiac sign on 10 October 1978, in Cliffwood Beach, New Jersey, and is 45 years old as of 2023. She is the daughter of the Merck pharmaceutical firm labor relations executive, Jack O'Keefe, and the homemaker Noreen O'Keefe, and is of Irish, Austrian, Czech, and Swedish ancestry. She was brought up alongside her older sisters, the model Heather O'Keefe and Jenna O'Keefe. Jodi  began modeling and training in ballet and tap dance when she was eight years old, and revealed that it was Heather, who sparked her modeling interest.
O'Keefe attended the private Roman Catholic St. John Vianney High School, situated in Monmouth County in New Jersey. She quit school in 1995 aged 17 to begin her acting career.
Hobbies and Interest
O'Keefe is an avid dog lover who owns two pets named George and Ophelia.
She's a big fan of cooking, and has been described as a 'gourmet cook.' She follows a healthy diet that is free of processed sugar and fast foods.
O'Keefe is also a fitness fanatic who is a big fan of steam-heated yoga. She's also incorporated meditation into her lifestyle.
The New Jersey native is also an avid book reader and her favorite kids' novels are Margaret Wise Brown's "Goodnight Moon" and David Shannon's "No, David!"
In her spare time, O'Keefe loves painting teacups and selling them as gifts.
The fashion model has revealed that she has a phobia of snakes and rats.
Posted by Jodi Lyn O'keefe on Thursday, September 10, 2015
Career Beginnings
O'Keefe began modeling for several jeans manufacturing companies including DreamPhone and Gitano Jeans when she was eight years old. In 1995, she landed a role in the American soap opera, "Another World," and between 1996-2001, she starred as Cassidy Bridges in the Cheech Marin and Don Johnson-starred police procedural series "Nash Bridges." During this stint, O'Keefe also made her film debut in the 1998 slasher movie "Halloween H20: 20 Years Later", then in 1999, she portrayed Taylor Vaughan in the teen romantic comedy movie "She's All That," which saw her win a Young Hollywood Award for Best Bad Girl in 2000. Moreover, she was nominated for a Teen Choice Award for her performance in the 2000 teen comedy movie "Whatever It Takes."
Rise to Prominence and Continued Success
Before she portrayed Nora Jacobs in four episodes of the legal drama "Boston Legal," Jodi appeared in an episode of "The George Lopez Show", and "Charmed" in 2002 and 2004 respectively. Her next notable roles were in the CBS sitcom "Two and a Half Men" (2005-2011) and the ABC police procedural drama "The Evidence" in 2006. O'Keefe gained popularity for her performance in the third and fourth seasons of the acclaimed Fox serial drama TV series "Prison Break." She portrayed Gretchen Morgan in 32 episodes of the series, and shared the screen with the likes of Wentworth Miller, who played Michael Scoffield, Dominic Purcell, who portrayed Lincoln Burrows, and Robert Knepper, who played T-Bag, among others.
Jodi appeared in several films and TV series in the early 2010s, before she landed the role of Josette 'Jo' Laughlin in the sixth, seventh, and eighth seasons of The CW supernatural teen drama series "Vampire Diaries", appearing in 22 episodes from 2014 to 2017. Jodi's rising fame saw her cast to star as Lionel Davenport in the sports drama series "Hit the Floor" between 2014 and 2018, and she  subsequently appeared in single episodes of the urban fantasy series "Lucifer" and the fantasy drama "Legacies" in 2016 and 2018 respectively.
O'Keefe voiced Kelly Weaver in the 2009 video game "Command & Conquer: Red Alert 3 – Uprising."
In June 2011, Jodi began her clothing line, Queen George Clothing, and also launched a gems line under the name 'Q' in 2012.
Social Media Presence
Jodi is active on Instagram – @jodilok – with around 570,000 followers. She uses her account to promote her brands, and also to update her fans and supporters about her acting career endeavors. She joined Twitter in January 2011, and is currently followed by over 40,000 fans. She's stated that she's a certified bounty hunter, alongside her "A Nanny's Revenge" co-star, Victoria Pratt on her Twitter handle.
Personal Life
In 2015, O'Keefe began dating the Los Angeles-based perfumer and artist Douglas Little, who's the founder of the fragrance brands Parfums and Heretic. He studied Product Development and Marketing at the prestigious UCLA, and is also an alumnus of the Art Center College of Design, Pasadena. The duo is seemingly much in love and is fond of posting their photos sharing romantic moments.
O'Keefe was in a long-term relationship with the American producer and actor, John Cusack, who hails from Evanston, Illinois, and was born on 28 June 1966 (57 years old). The Golden Globe Award-nominated actor is known for his works in "The Raven," "High Fidelity," and "Hot Tub Time," among others. The duo began dating in 2003 and it's reported that O'Keefe was desperately looking forward to marrying him, but Cusack wasn't ready to walk the aisle. Jodi always did her best to keep their relationship strong, and even took Cusack on a vacation to Miami, but despite her efforts, their relationship ended in 2009. After splitting up, Cusack went on to date the American fashion model, actress, and game show host, Brooke Burns.
O'Keefe had previously dated various celebrities, including the American former model and actor, Al Santos (1995), the American actor Don Johnson (1997), and the actor Jaime Gomez (1998). Moreover, she dated the British actor, Michael Des Barres, from 2002-2005.
Jodi is a Roman Catholic.
Height, Weight, and Physical Appearance
O'Keefe is of Caucasian ethnicity and has a pair of blue eyes and dark brown hair. She has an hourglass body, weighs approximately 125lbs (57kgs), and is 5ft 9ins (1.75m) tall, with vital statistics of 36-25-34. The actress wears shoe and dress sizes 10(US) and 6(US) respectively.
Net Worth
O'Keefe has appeared in various hit projects, which have made her famous and relatively wealthy. She also earns from her clothing and jewelry lines, and has a net worth of approximately $5 million, as of 2023.